NEW YORK – It's the fastest production Corvette in history with a combined 655 horsepower. It'll go from 0 to 60 miles per hour in 2.5 seconds and cover the quarter mile in 10.5 seconds. It's the all-wheel-drive 2024 Chevrolet Corvette E-Ray, a gas-electric hybrid model with a six-figure base price.
Chevrolet unveiled its first-ever electrified Corvette today, exactly 70 years after the brand introduced the model at Motorama in New York City.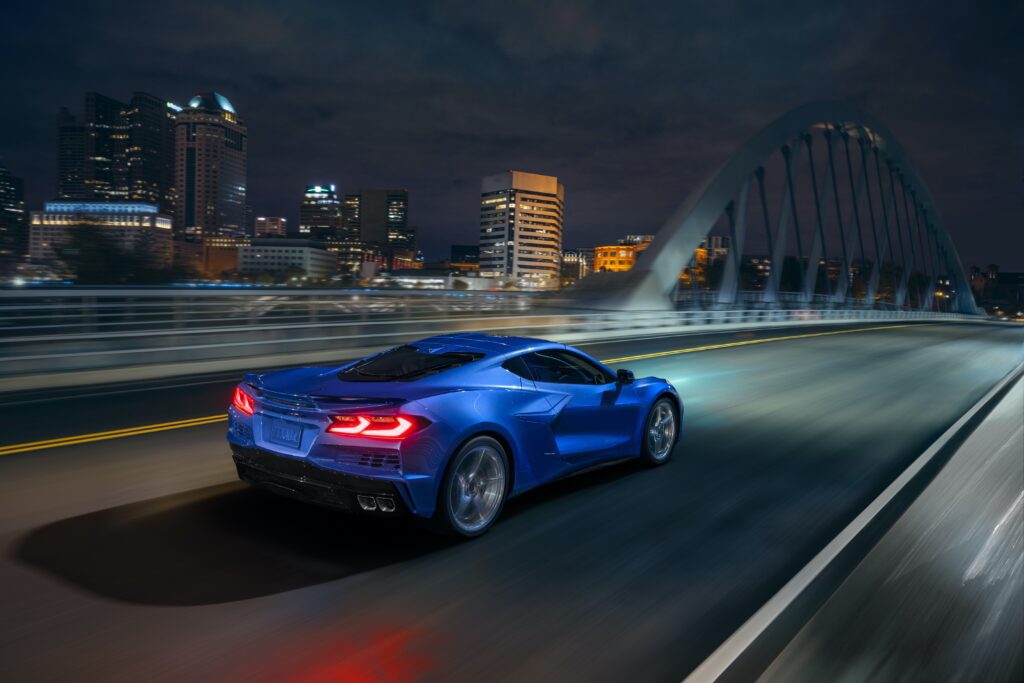 "In 1953, the enthusiastic reaction to the Chevrolet Corvette concept kicked off seven decades of passion, performance and American ingenuity," said Mark Reuss, General Motors president. "E-Ray, as the first electrified, all-wheel-drive Corvette, takes it a step further and expands the promise of what Corvette can deliver."
The Corvette E-Ray will come in two versions. A coupe with a removal roof and a convertible. Both will have a 6.2-liter LT2 small block V8 engine that puts 495 horsepower to the rear axle and an additional 160 horsepower electric motor. That's a total of 655 horsepower.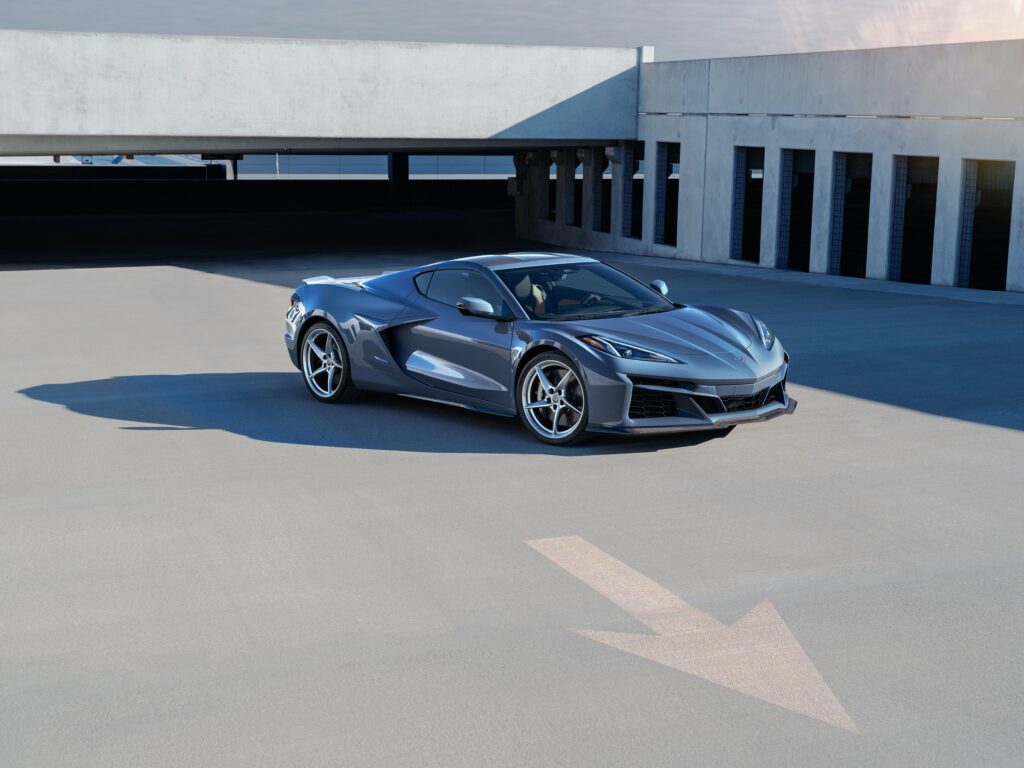 "Corvettes must provide an exhilarating driving experience on backroads and tracks, and E-Ray nails it," said Tadge Juechter, executive chief engineer, Corvette. "The electrification technology enhances the feeling of control in all conditions, adding an unexpected degree of composure."
The Corvette E-Ray will go on sale in the second half of 2023. The 1LZ coupe version will have an MSRP of $104,295, while the 1LZ convertible model will have an MSRP of $111,295.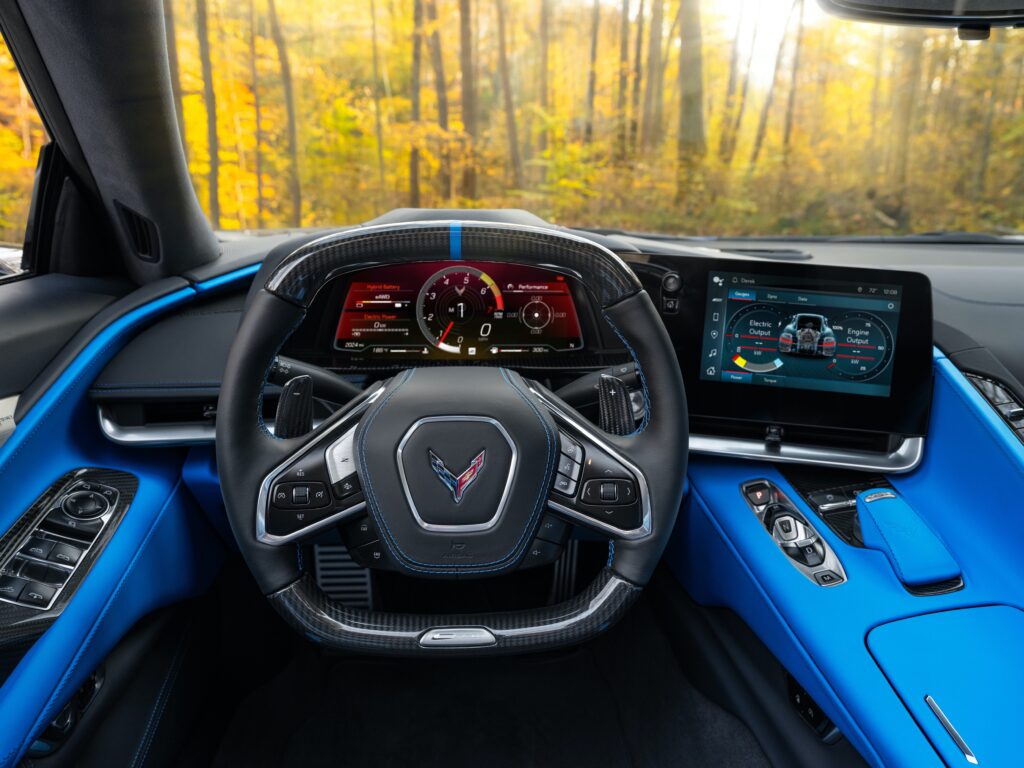 The Corvette E-Ray will not need to be plugged in. Chevrolet said, "The battery is charged via regenerative energy from coasting and braking, as well as during normal driving." It offers "Stealth Mode," which will enable it to run on battery power alone at up to 45 miles per hour.
The company explained, "Stealth Mode enables all-electric driving, when selected at start-up, for a period of time before the engine turns on for normal driving. It is designed for quietly exiting a neighborhood, with a maximum speed of 45 mph. The engine automatically engages if the vehicle's speed exceeds the limit, additional torque is requested by the driver, or the E-Ray's battery pack is depleted."
The Corvette E-Ray will be built at G.M.'s Bowling Green Assembly facility in Kentucky.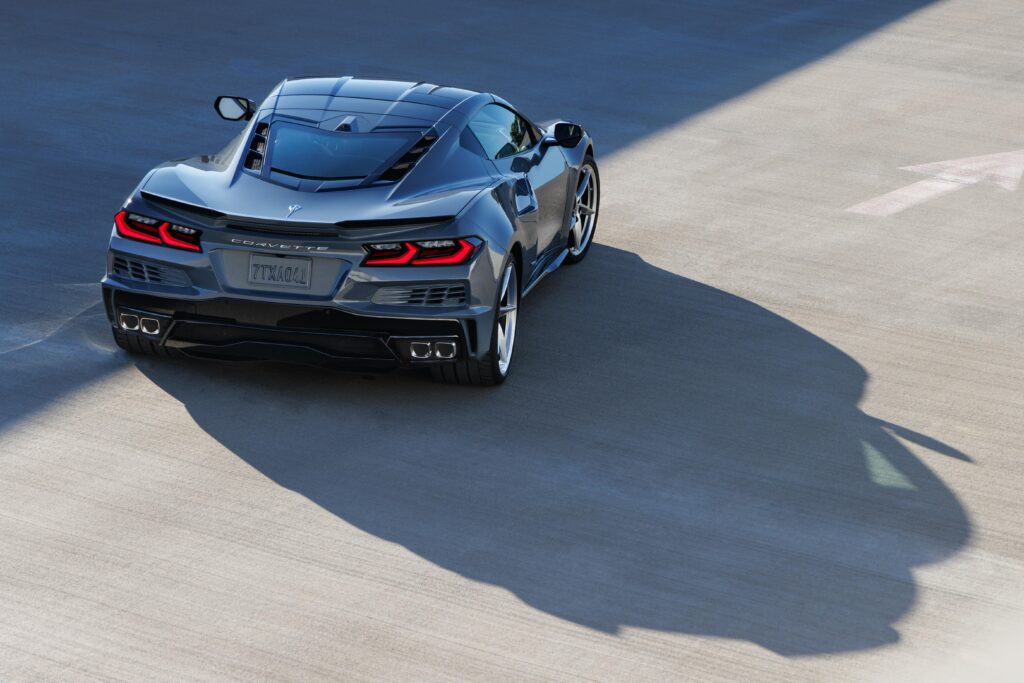 Subscribe to RIDE-CT's YouTube channel to see classic car videos and more.