LOS ANGELES – It's apparently the end of the road for "Jay Leno's Garage," the long-running reality TV series that showcased the legendary comedian's extensive car and motorcycle collection and featured interviews with stars.
"The Hollywood Reporter" reports CNBC has canceled the show amidst a larger schedule shakeup. "Jay Leno's Garage" has been part of the network's prime time lineup since 2015. Leno launched the program after departing as host of "The Tonight Show" in 2014. It began as a web series before shifting to CNBC.
The most recent episodes of what was the seventh season of "Jay Leno's Garage" appeared last fall with guests that included President Joe Biden, Jamie Lee Curtis and Tim Allen.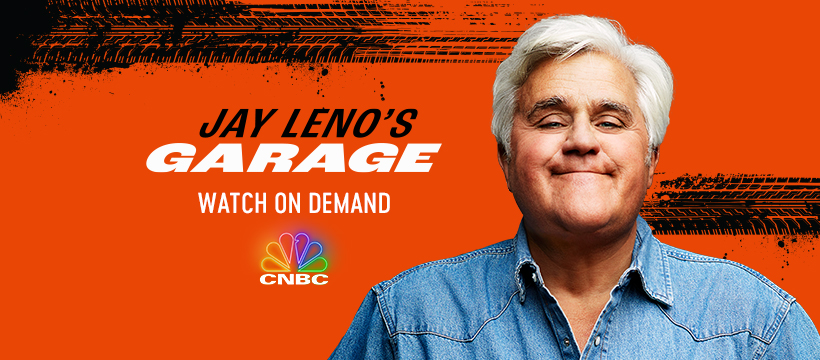 A status report on "Jay Leno's Garage" hasn't been posted on the show's Facebook page or on its YouTube channel. No word on whether the show might find a home elsewhere.
Back in November, Leno suffered third degree burns while working on his 1907 White Steam Car. It was also revealed today that the 72-year-old Leno suffered multiple broken bones (collarbone, two ribs and cracked kneecaps) after being knocked off a 1940 Indian motorcycle on Jan. 17. The "Las Vegas Review-Journal" has the story here.
Subscribe to RIDE-CT's YouTube channel for videos of classic cars and more.