SOUTHBURY, CT – There were probably more Chevrolet Corvettes than any other model at the Pomperaug High School Cars & Coffee show on Saturday, and two of them stood out.
There was a sparkling blue 1966 Corvette Stingray owned by John Lanteri of Middlebury, CT. He bought it three years ago out of California. It's the fourth Corvette that he's owned over the years. The previous owner of the Stingray replaced its original 427-cubic-inch engine with a 454-cubic-inch motor.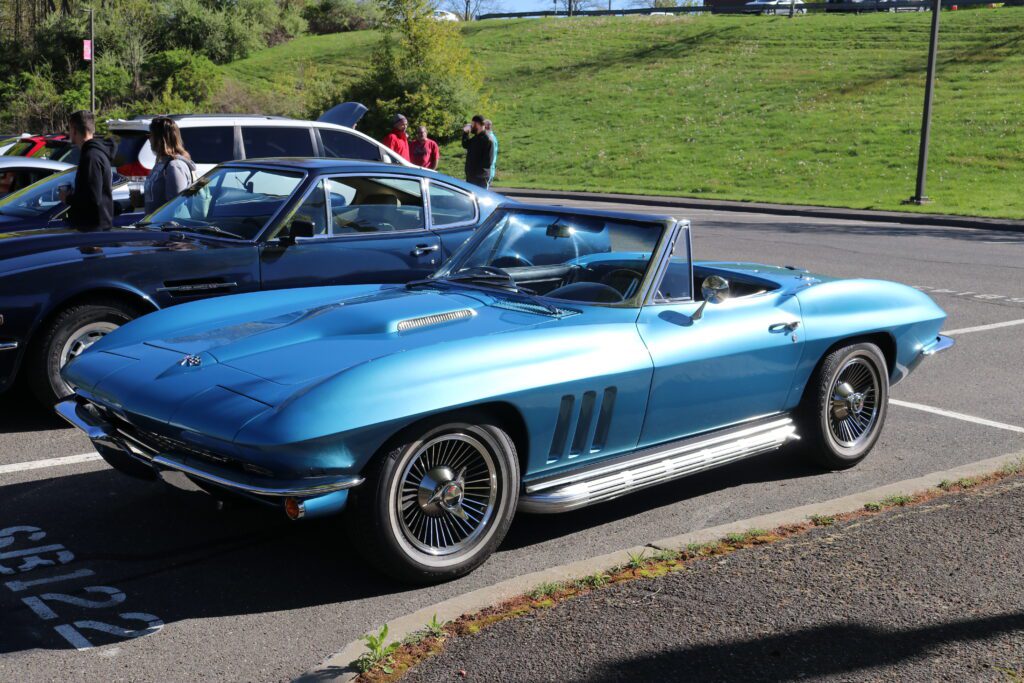 There was also a chipped and faded white 1957 Corvette (shown at top) owned by Richard "Rit" Huxley of Bethany, CT. He acquired it from a friend 52 years ago. It is one of 1,200-1,40 examples that came with fuel injection and has a four-speed manual transmission that was only offered near the end of the model year.
RIDE-CT chatted with both owners for this video: