It was on the way home after scouting two car shows today, and searching for a place to grab lunch, that I found myself meandering down unfamiliar roads that eventually took me to the loading ramp of the Rocky Hill-Glastonbury Ferry in central Connecticut.
Since I needed to get back on the west side of the Connecticut River to get home, I had three options:
– Backtrack to Portland and take the Arigoni Bridge, which would put me on Route 9 northbound in Middletown.
– Continue north to East Hartford and cross the river on I-84 and battle traffic until Farmington.
– Or pay the weekend price of $6, take the ferry and link up with Route 9 at a point closer to home.
The choice was obvious.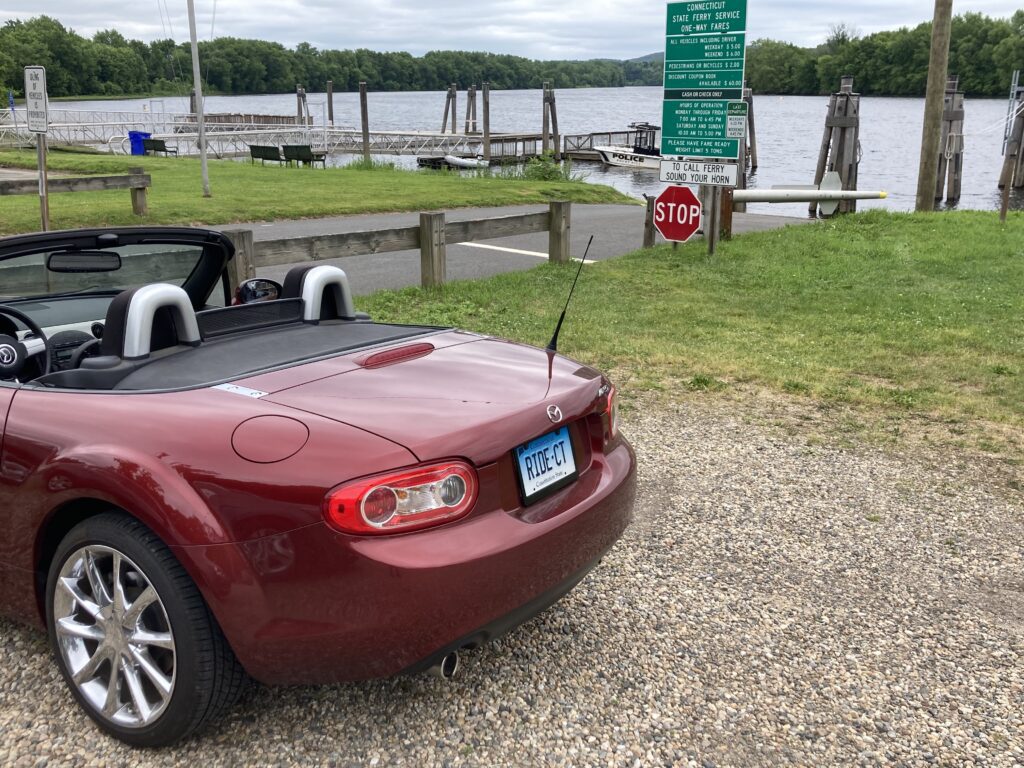 The ferry is actually a barge capable of carrying three cars as well as motorcycles, bicycles and pedestrians. It's shuttled back and forth across the river by a diesel-powered towboat named the Cumberland.
The ride wasn't long but it was fun. What makes it special is realizing that the Rocky Hill-Glastobury Ferry is the oldest ferry service in the United States. It dates back to 1655. (That's not a misprint.)
Didn't get to enjoy the ferry ride as much as I'd have liked because of the need to shoot some video: