WATERTOWN, CT – Emil Mancini of Watertown, CT was 15 years old when he accompanied a friend who was a few years older on a visit to an import car dealer in Fairfield County. It was there that Mancini spotted a Porsche 356 sports car, which sparked an attraction to the German brand.
It took decades until he surrendered to their lure and bought a used 1968 Porsche 912 for himself. "It was a mid-life crisis thing," he said, recalling that he didn't buy the first model that popped up in a newspaper's classified ad.
"I was looking and I saw a beat up 912 and my wife said, 'That's a beautiful car,' so she was all for it," said Mancini, who nonetheless passed on the buying the beater. Instead, he exercised patience until another Porsche 912 presented itself in Woodbury, CT.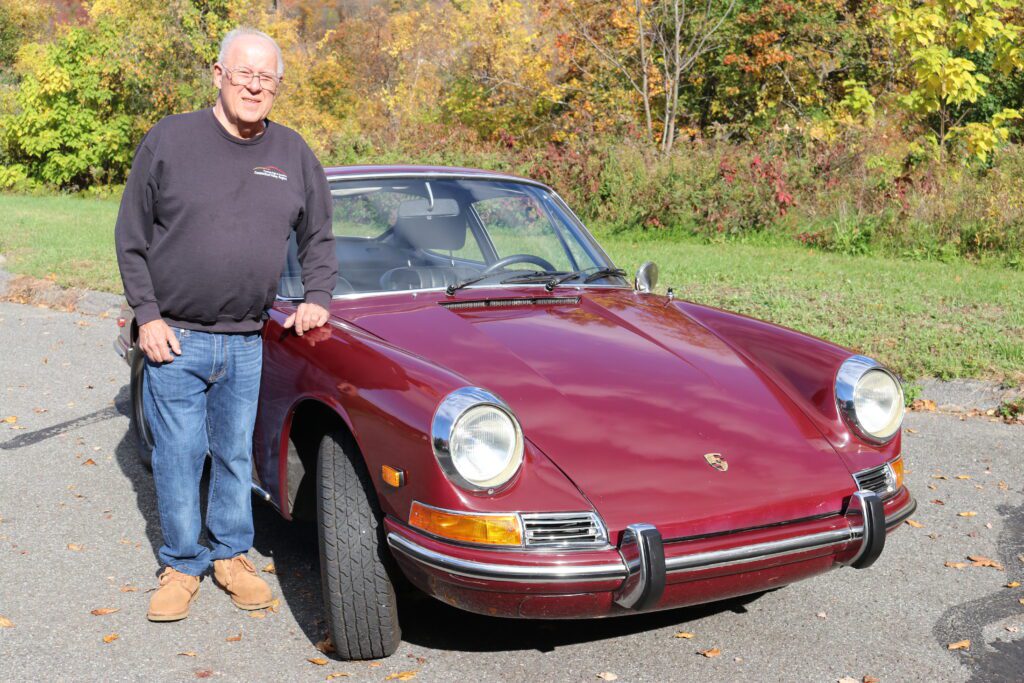 "I bought it in 1992 from an elderly gentleman, the original owner, so I'm the second owner. It had 62,000 miles. It was in about the same shape as it is now. I might have made it a little better," he said.
The original owner had taken good care of the Porsche. "The first owner was a Porsche Club (of America) member and I think he drove the car to work," Mancini said.
The 912 was Porsche's entry-level model, built from 1965 through the 1969 model year. It was a lower cost alternative to its enduring 911 model. It had a four-cylinder boxer engine versus the 911's six-cylinder engine. The 912 also lacked some other features found in the 911, such as wood trim and alloy wheels.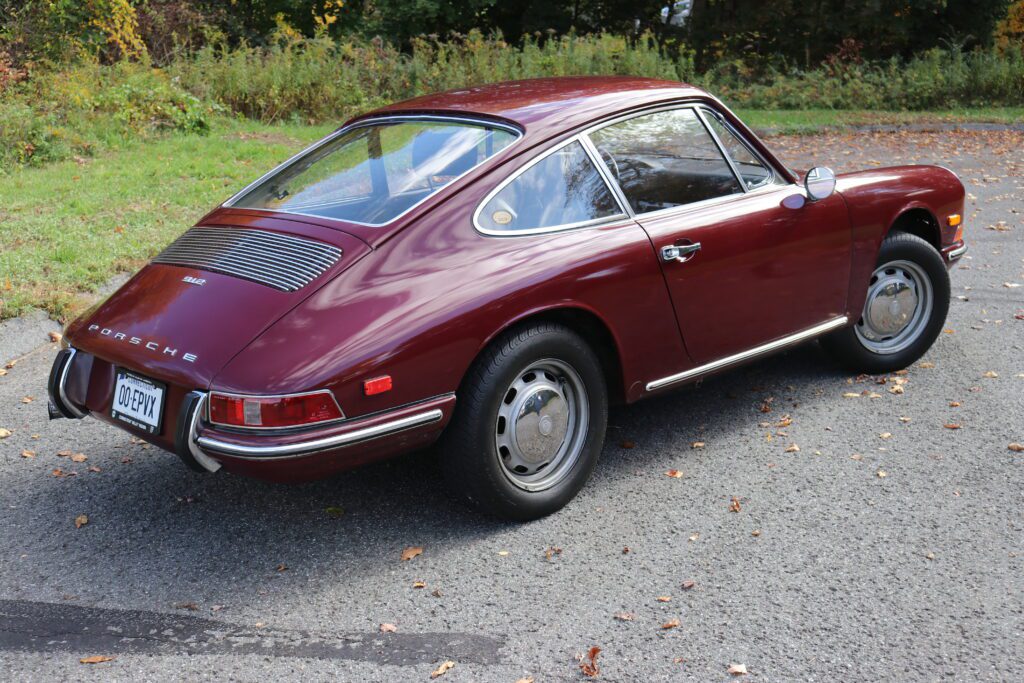 The 912 was still a pricey car for the time with a reported showroom selling point of nearly $5,000, even though it did undercut the 911. "It was quite a bit less. I want to say maybe $1,500 less," he said.
It's Mancini's belief that versions of the 912 shipped to the United States did get some upgrades to better suit the market. "I found out just recently that the cars they were sending to the states, they kind of threw some options on there," he said, pointing to the five-speed manual transmission on his car, instead of a four-speed.
The 912 was also costly in used condition. "The guy knew what it was worth so I paid the market price for it, which now seems cheap," said Mancini.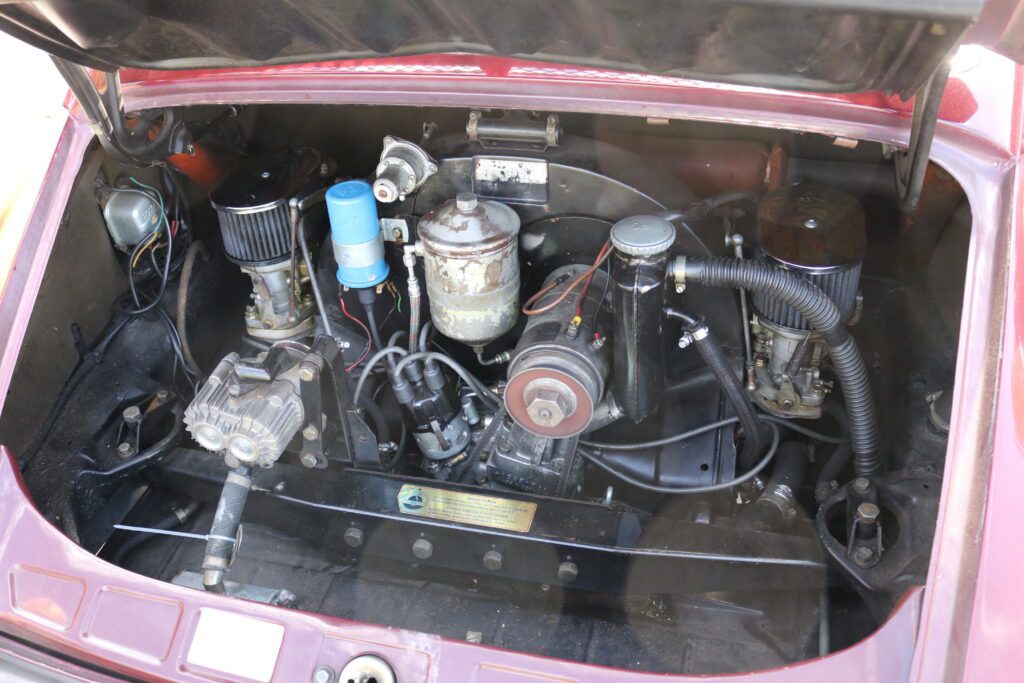 With a 1.6-liter engine, the 912 was known for being nimble and peppy, but not fast. "It's an all Porsche engine. There's no Volkswagen parts in it," said Mancini, a reference to the fact that the brands sometimes collaborated. The model that followed the the 912 – the mid-engine Porsche 914 – was such a collaboration.
The 912 was all Porsche, though, "It goes good because it weighs so little. You can feel the lightness when you're driving it. If it was any heavier it would be really slow," he said.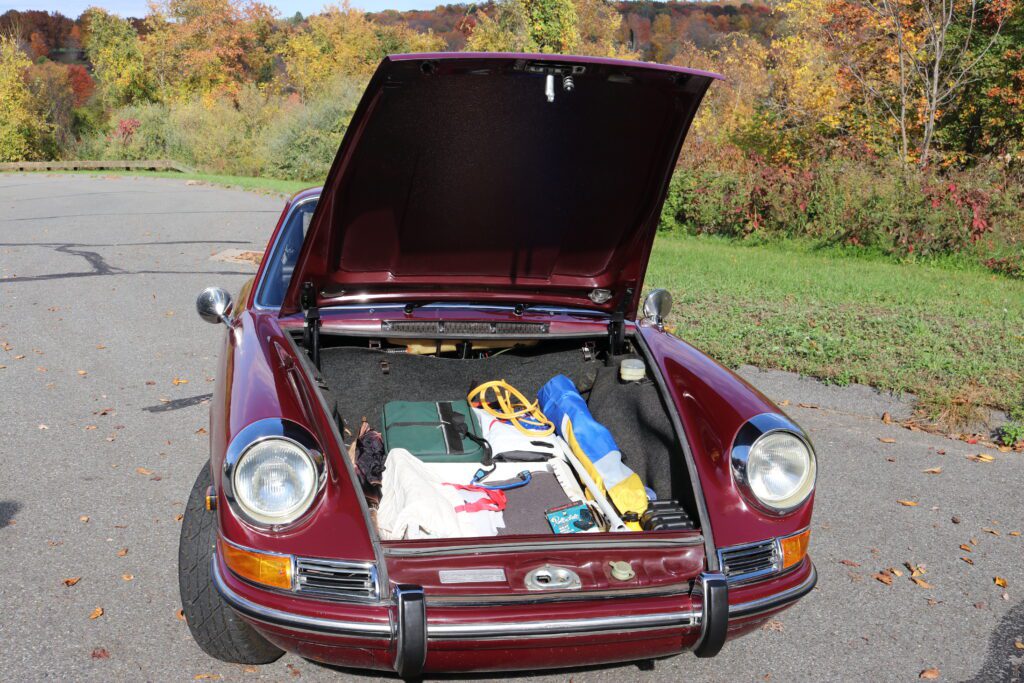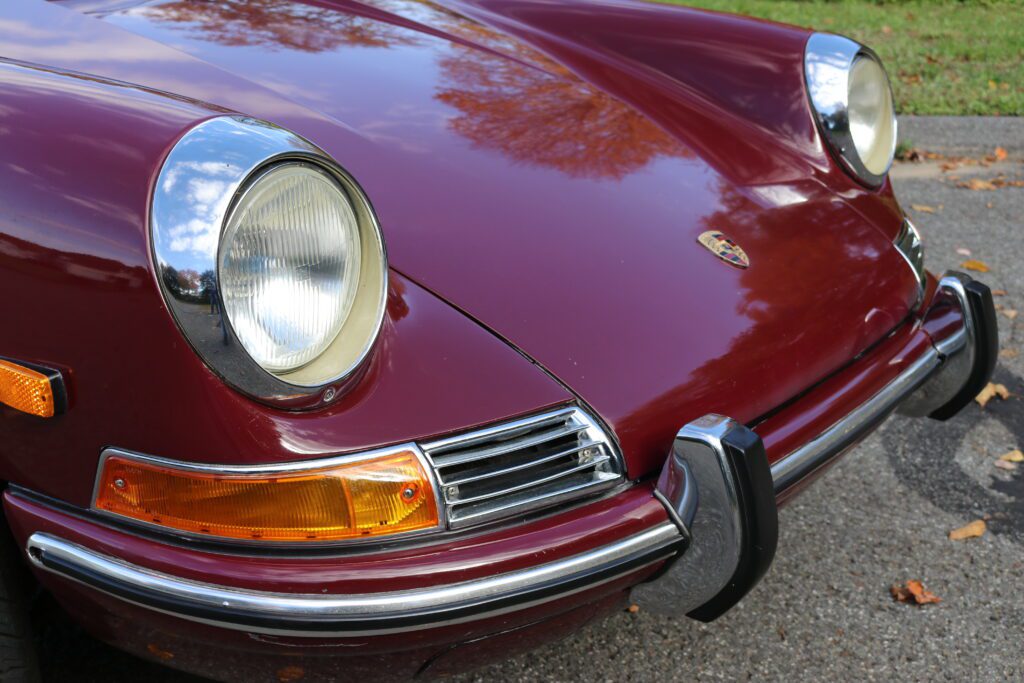 Mancini's 912 came with its original manual and tool kit. He later spent $100 for a "Porsche Certificate of Authenticity" that has original build information, including production completion date, specs as it came from the factory and price.
In 31 years of ownership, Mancini has put 34,000 miles on it and it has proven reliable. "Surprisingly so," he said. "People say it's going to cost you a lot to run that thing or cost you a lot. Maintenance, standard stuff, standard things you have to do to it are not that expensive. If something major goes then you've got a problem."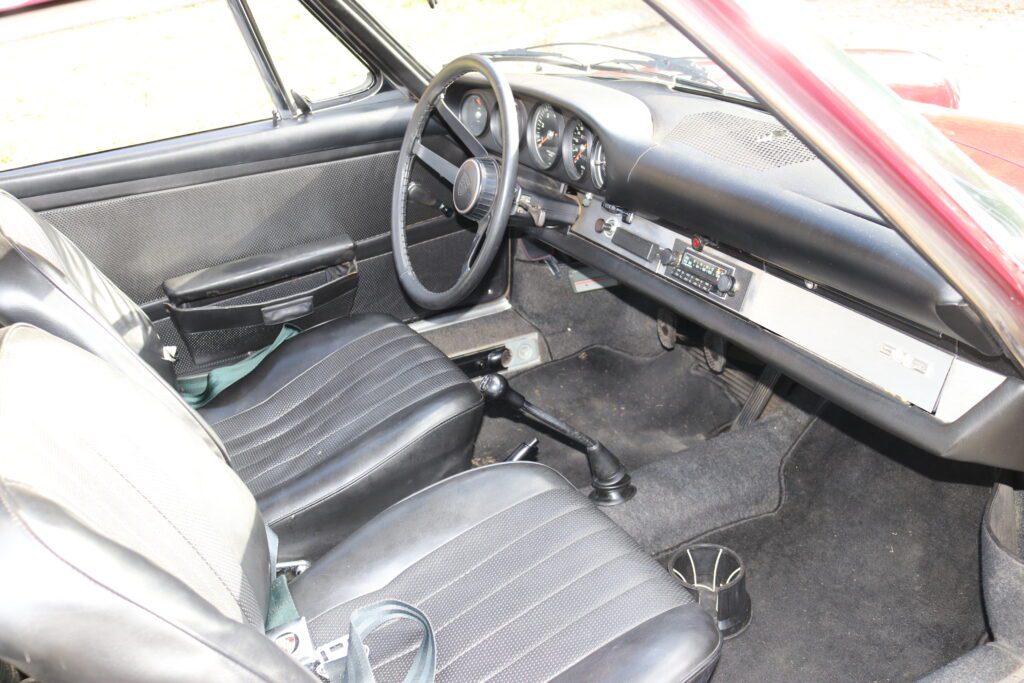 Mancini drove the 912 much more in the early years than he does now. "I used to stop the registration on one of my cars and I used to drive it all summer – at the end of the snow season up until the beginning of the snow season," he said.
The Porsche has met and exceeded his expectations. "It's probably better. I thought I'd probably have a little more trouble with it. I thought it wouldn't drive as good as it does," he said.
See the 1968 Porsche 912 in action in this YouTube video…