Seated on the driver's side running board of her store's time-weathered peddler truck, Yvonne Gilyard Reynolds was enthusiastically recalling the history of the 1928 Ford Model AA. "The store has owned this truck for 95 years," she said. "The business itself started five years earlier, so this was bought brand new by Merritt in 1928." 
Merritt was Merritt A. Clarke, who began peddling dry goods from Bantam, CT in 1923. The store that bears his name is still operating and will celebrate its 100th anniversary in September. Reynolds and her late husband, Kent, bought the business – and the truck – in 1993. Clarke died at the age of 92 in December 1992.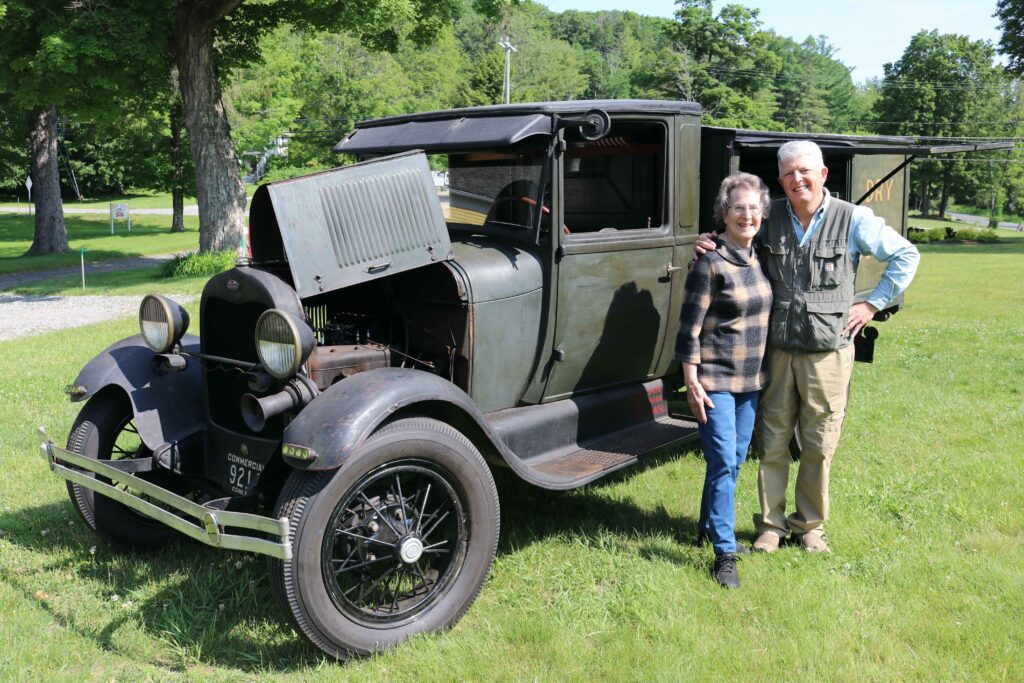 "My understanding was that Merritt had gone to Waterbury to pick up his load of goods for the season and he traded in the truck he was driving at that time for this brand new double Model A Ford truck and brought it home," Reynolds said.
The truck was fitted with a storage compartment behind the cab that has fold-up doors on each side and shelves within. The Model AA was used by Clarke as a store on wheels back in the days when not every family had a motorized vehicle and when roads weren't nearly as smooth and maintained as they are now.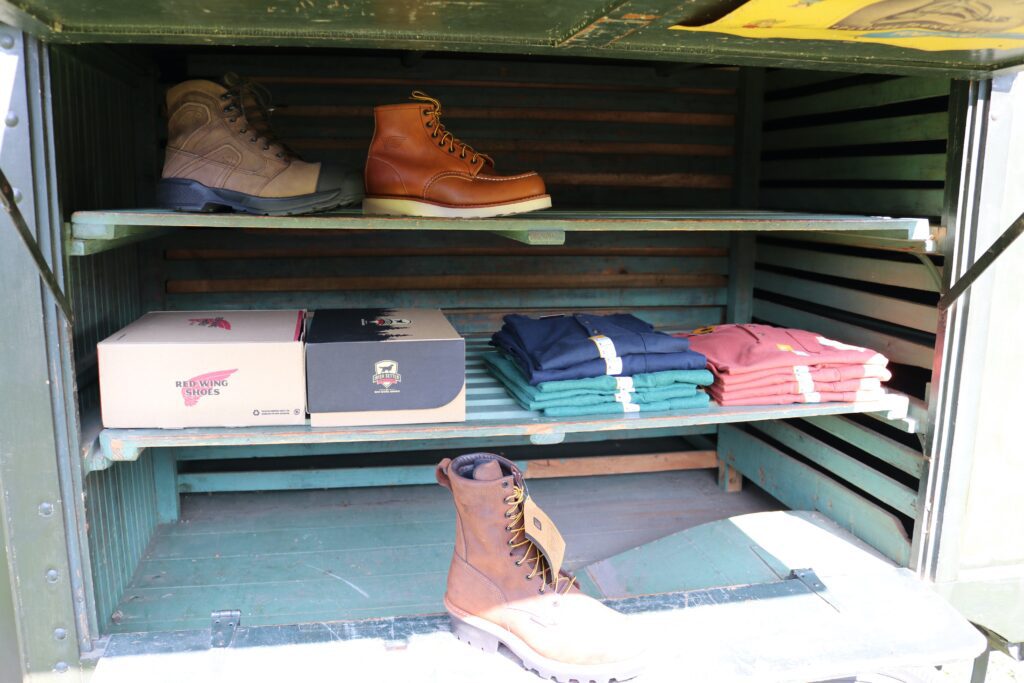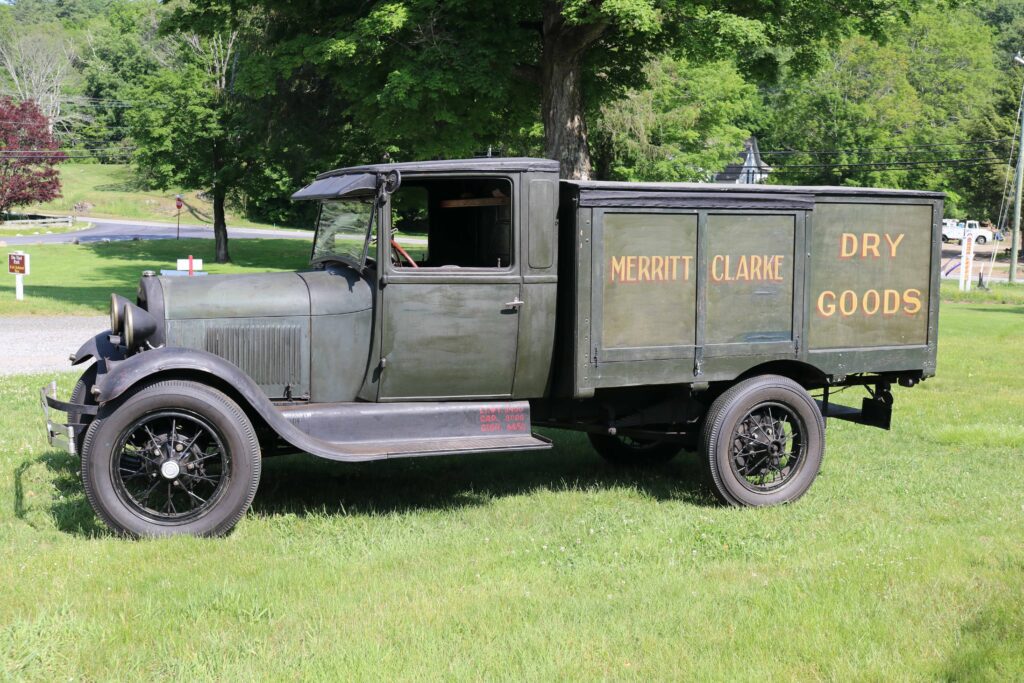 "Out of a little barn in the back yard, he would pack it every day from product in the store and drive out. He pretty much had a 50-mile radius, sometimes staying overnight, and he would market his goods, which was clothing and footwear for men, women and children," she said.
Ford's Model A, which replaced the Model T and was built for the model years 1928 through 1931, was a passenger car model while the Model AA was a truck. 
"It's the commercial grade. It's a heavier frame. This particular one has a worm gear, which is a lower gear ratio so that when Merritt was peddling on the back roads he had more power to get to where it was going," said David Reynolds, Yvonne's current husband who was tasked with getting it back on the road. Therein lies another tale.
The truck was used for peddling for 15 years and then parked by Clarke. "In 1943 the tires had given out and, because of World War II, he could not replace the tires, so he just backed it in to his little barn and told his customers they'd have to get there 'til the war was over," Yvonne said. 
"And then he chose to never take it back out. He just turned that little barn into an actual brick and mortar store with the truck still in it."
There it sat for decades. David said Clarke may have driven it a couple of times after the war, but it mostly sat idle for the next 60 years. In 2004, the Model AA was resuscitated for party, but within three years it had fallen into disuse again. Until last year.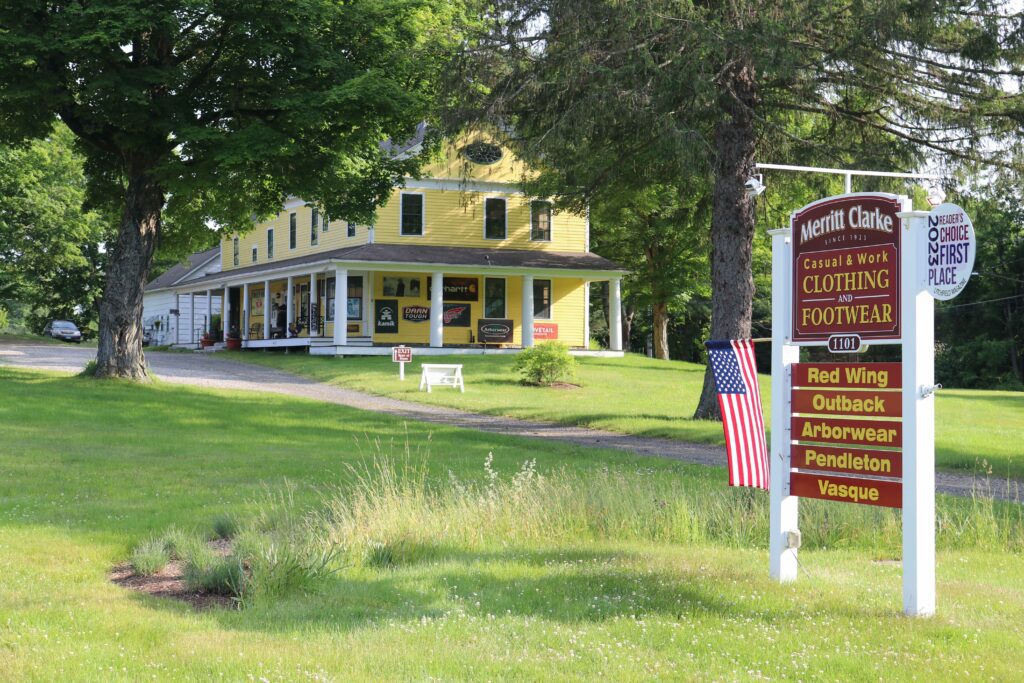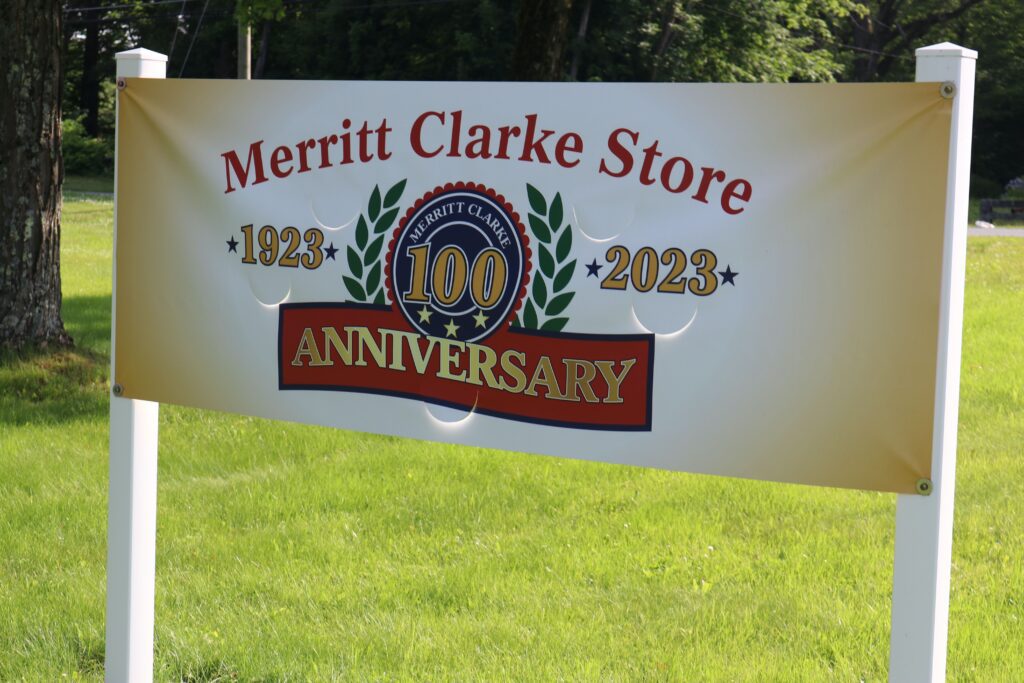 With the store's 100th anniversary on the horizon, a decision was made to get it running again. Fortunately, it had been stored in a heated building. All that was required for Royals' Garage in Torrington to do was install a new battery and clean the gas tank and carburetor. 
Since getting it back on the road last year, the Model AA has appeared in this year's Memorial Day Parade in Bantam. It's not registered but it has also been surreptitiously driven maybe 120 miles on a town roads and on the property, despite a weeping transmission gasket.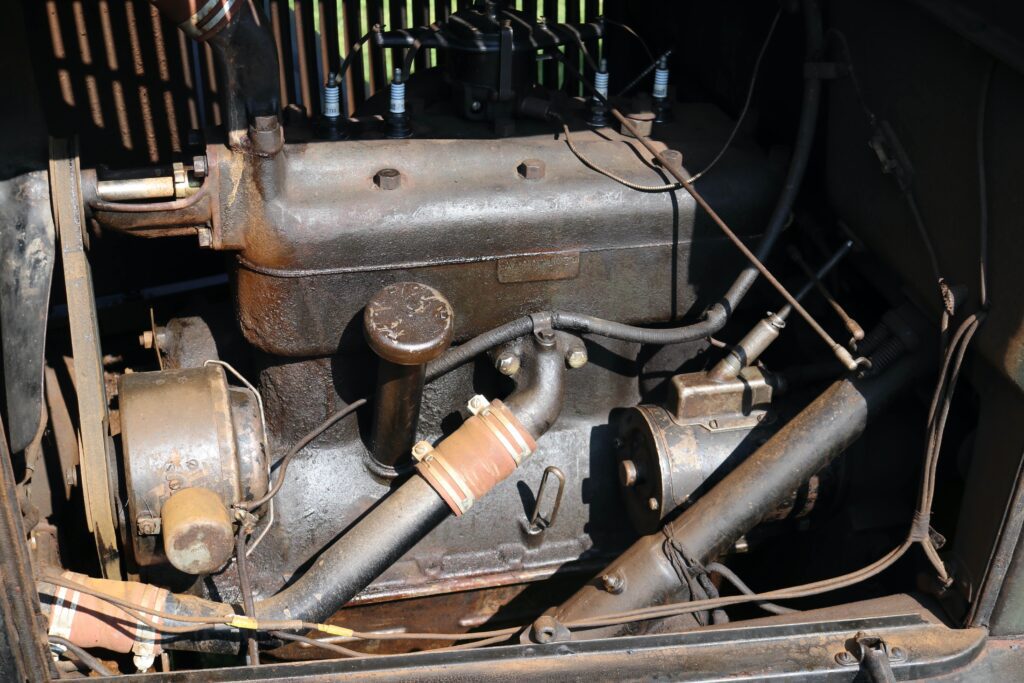 David said the Model AA's flathead, inline four-cylinder engine "purrs like a kitten" to the point where it's hard to hear when it's running. 
"One of the fun things about a vehicle like this is there's no synchronous shift transmission. You have to know when to move that stick at the right rpms or you're going to grind it 'til you find it," he said. "Of course downshifting is a whole 'nother matter. We usually coast into stop signs, and we look really carefully and kind of keep going."
The Model AA gets a reaction, whether sneaking out on the road or from customers who spot it being driven around the grounds at the Merritt Clarke Store. "Everywhere I've gone so far with this and every person we've met, the minute they look at it, they're smiling, and god forbid you hit the horn. They're ballistic. It's just a throwback and it's so unique. It's fun for everyone," David said.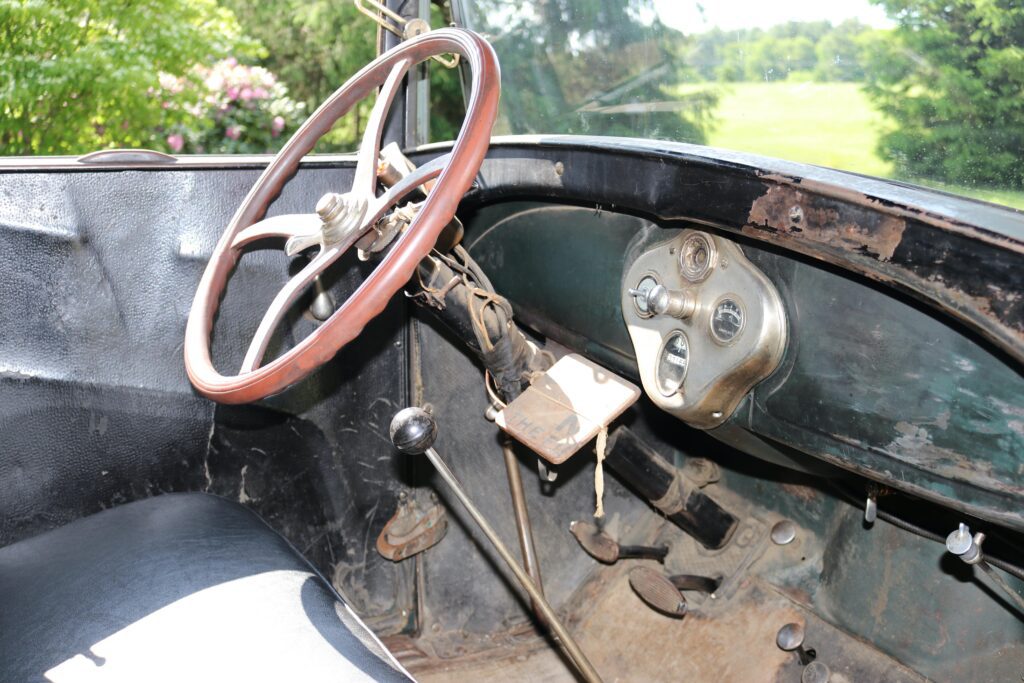 There are no plans to put the Model AA back into storage following the 100th anniversary celebration on Sept. 24, which will include a Model A truck and car show from 11 a.m. to 3 p.m. on the front lawn. "We will be bringing it out for the enjoyment of our customers and taking it to various events in the coming years," said Yvonne,
Any chance it might someday be used again for peddling wares? "Absolutely," Yvonne replied. "It would be fun to take it to various events and set up with a little bit of display so people could enjoy the experience of seeing what it was like when Merritt drove it in their yard and opened up the truck." 
See the 1928 Ford Model AA peddler truck in action in this YouTube video…
(A version of this story previously appeared in the "Republican-American" newspaper.)