HARWINTON, CT – An astute salesperson or someone with greater knowledge of the automotive marketplace probably would have foreseen what happened, but I'm not that person. It's unimaginable to me that 12 hours after posting a Facebook Marketplace ad for my 2008 Ford Ranger pickup that Messages would still be pinging my laptop with irritating regularity.
It's almost midnight on Saturday night and there are still dozens of folks who haven't received the courtesy of a reply to their inquiries. It's just not possible to do so. The number of messages received is hovering around 100.
PING.
I posted the ad around midday, asking $1,500 for the recently parked truck that has hauled firewood and taken me to countless fire and accident calls as a fire police officer during all those years in the Harwinton Volunteer Fire Department.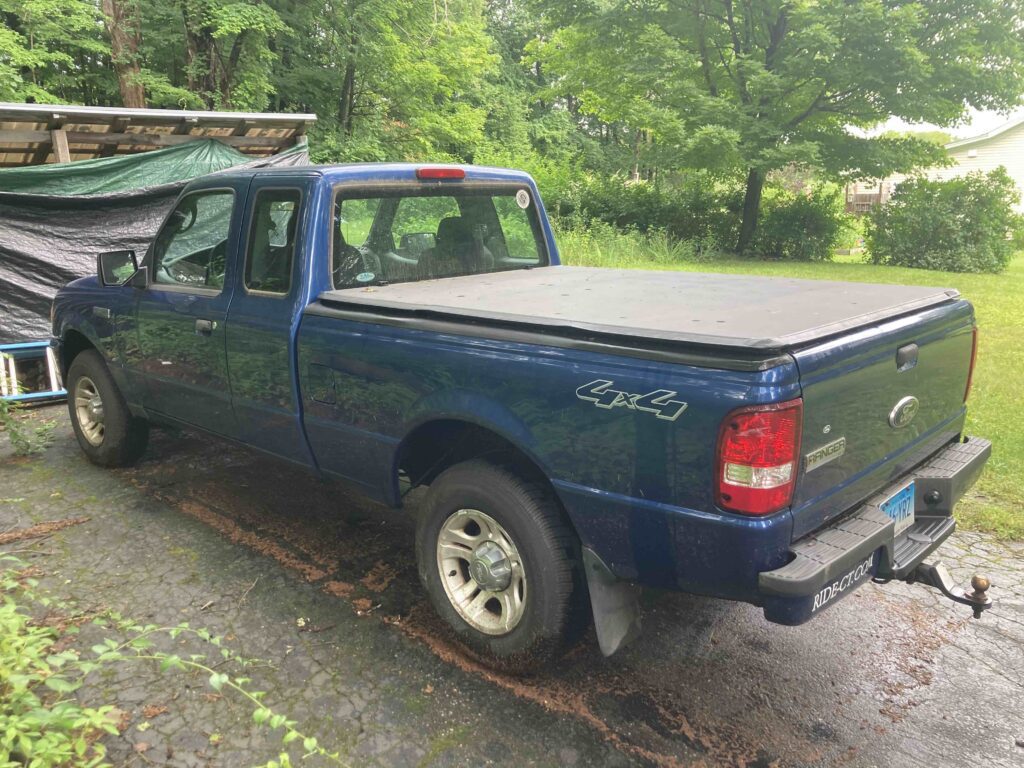 The only reason it was posted was because a mechanic had told me two weeks ago – after inspecting the undercarriage – that it should be driven home and parked. Rust damage from the corrosive winter road treatment used by the state had made it unsafe to drive. Getting T-boned could mean death.
PING.
I carefully steered it home, parked it in front of the woodshed, canceled the insurance and let the license plate lapse.
PING.
In posting the ad, it was noted that it's basically a parts vehicle even though it drives just fine. The 4.0 liter, six-cylinder engine is running smoothly and there are no issues with the transmission at the moment, and the four-wheel drive works. It has about 102,000 miles on the odometer. The gas tank brackets are gone and the tank is securely held on by ratchet straps.
It only took a few minutes upon going live that the ad generated a reaction. Somehow my phone number didn't appear so interested parties started Messaging. More than 20 messages arrived by the time I had to leave for the Oxford Center Volunteer Fire Company's car show in Oxford, CT about an hour later. I answered a few but figured I could finish up when I returned home.
PING, PING.
One inquirer from Watertown, CT seemed very interested. He explained his plan of finding a used replacement frame somewhere in the South, having it trucked north and shifting the body, engine and transmission over from my Ranger. I tentatively agreed to allow him to come over Saturday evening for a look-see.
PING, PING.
The situation began to blur as the inquiries kept arriving once I returned home. A guy whose classic car I wrote about a while back called and wanted to come look. We agreed on Sunday morning. The guy from Watertown reported he'd done some searching for a frame and that they cost more than he expected, so he wouldn't be over.
As I responded to the Messages, there were inevitably questions. Several people wanted pictures of the rusty frame, which I'd failed to include the ad figuring my description of its fragility was sufficient. I put on some grubby shorts and an old T-shirt and crawled under the truck to get them.
Others wrote wanting to buy parts off of the Ranger. Sorry, no.
There were insulting low-ball offers and some that had a whiff of scam. I ended up exchanging several communiques with two guys – one from Worcester, MA and the other from Enfield, CT – who struck me as sincere. One had welding experience and had done two Rangers. He send pics. The other was anxious to close a deal and made a great offer. But what impressed me about them were their attitudes. They weren't bothered by my wanting to be cautious and courteous.
PING.
In responding to nearly every inquiry, I'd explained that a feeding frenzy had happened; that I wanted to be polite and respond to everyone before having an excessive amount of people come traipsing to my home to see the Ranger.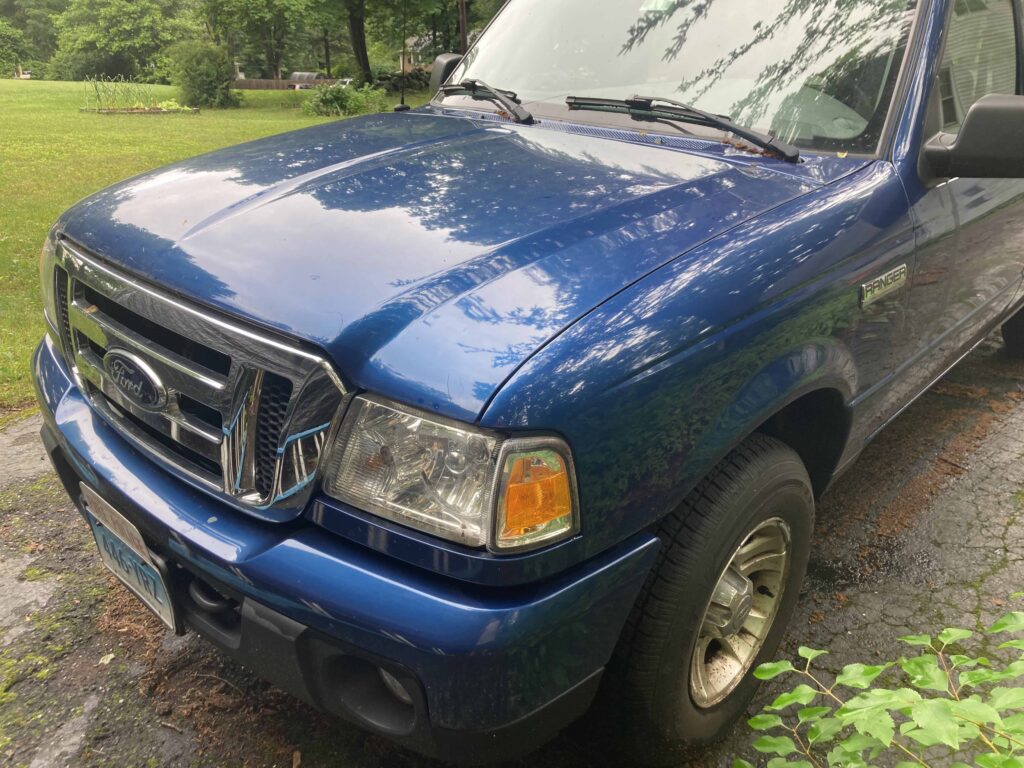 I've also explained that my intent was NOT to turn the sale into a bidding war. The truck was posted on Facebook Marketplace for the sole purpose of getting a little more than the small sum a scrapyard had offered for it.
I never expected that by the time midnight approached that I'd have several offers for the truck; offers that hit and exceeded (by a sizable amount) the asking price.
PING, PING.
Potential buyers had started a bidding war without my prompting.
PING. (Seeking frame photos.)
PING, PING.
PING. (Writer says I could get $6,800 for the Ranger as-is from Carfax because it's running and that fixed – welded – it might bring $12,400 to $15,000.)
PING (An offer of $800.)
PING (An offer of $600.)
To heck with it. It's late. It's past bedtime. Schedule for tomorrow includes a morning car show in Harwinton, CT and then the Yard Goats game in Hartford. The wisest thing I can do amidst this uncertainty of the situation is stay the course, be methodical, and not make any quick decisions. It may take days to sort this out.
(PING, PING.)