EAST HADDAM, CT – To begin, it's pronounced ion-ick. Not ion-eek or ion-i-q. Beyond that though, there's no confusion concerning Hyundai's contribution to the EV onslaught. Electric vehicles continue to gain momentum in the new car marketplace and Korean companies like Hyunadai have quickly come to the forefront, following in the tire tracks of Tesla. 
Not only have they left the Japanese in the dust, but American car companies can't match their pace for new EV launches either. Just visit a public charging station and see what's parked there.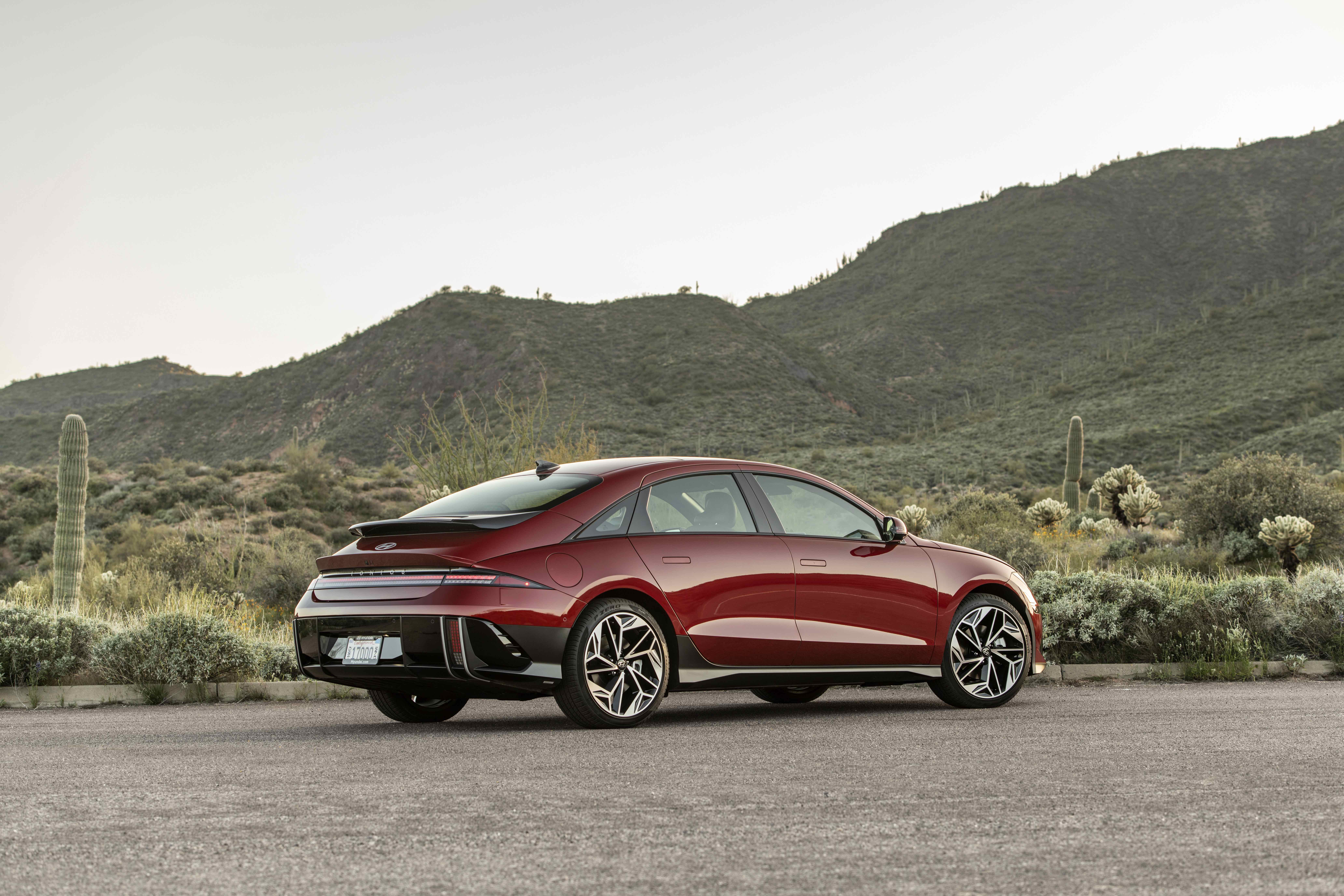 The new 2024 Hyundai IONIQ 6 is an eye-catching, streamlined sedan version of the boxier, though similarly striking IONIQ 5 utility concept. While a carryover model from 2023 with no changes, its avant-garde styling not only sets itself apart but delivers reduced aerodynamic drag in the interest of improved operating efficiency. It's aided by such additional air management elements as Active Grille Shutters. 
This latest Hyundai claims an operating range of up to an impressive 361 miles, though that happens to be for the single-motor, rear-wheel-drive version. If you get behind the wheel of a dual-motor, all-wheel-drive IONIQ 6 Limited like I did, the range is, in fact, on the order of 270 miles. So take note. It pays to pay attention.
Running down the road, the IONIQ 6 behaves like many a modern EV. It quietly glides along and provides a smooth and refined driving experience. At 4,616 pounds, it feels firmly planted on its striking, 20-inch alloy wheels.
The interior design also contributes to its in-use tranquility. The seats are covered in Hi-Tex™ leatherette. The cabin includes soft-touch surfaces which are "crafted with eco-friendly biomaterials derived from canola flower, sugarcane and recycled fishing nets."
You can't make this stuff up, but it certainly is comfortable.
And be prepared. Breaking new ground is not without its challenges. From behind the wheel, the IONIQ is not the most intuitive automobile. Be prepared to spend some quality time thumbing through the owner's manual to figure it all out.
There's an array of cameras, radar and ultrasonic sensors that contribute to a safety system called SmartSense. The system includes highway driving assist, lane following/lane keeping assist, forward collision avoidance, blind spot assist, rear cross-traffic and more.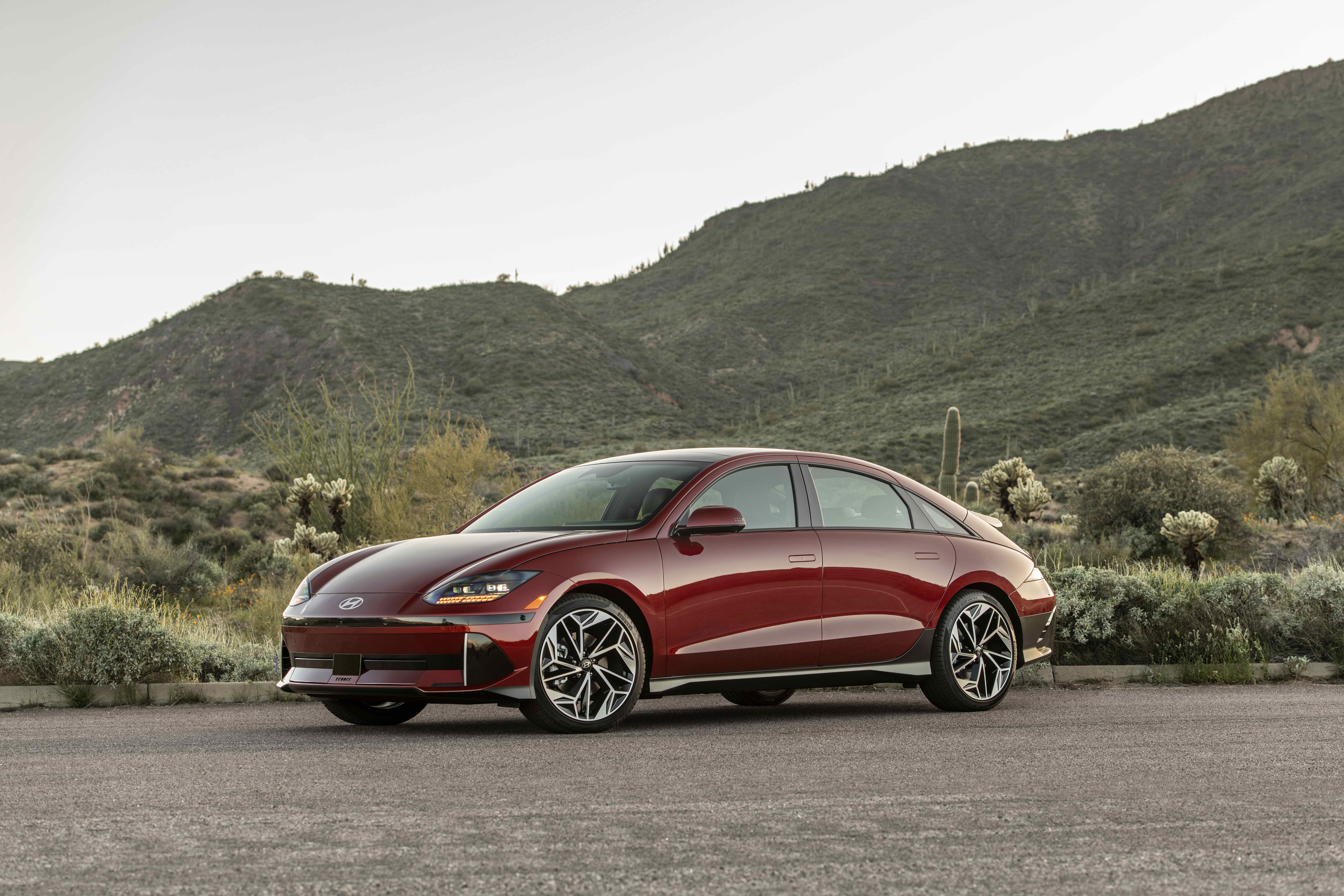 The model also has extensive connectivity capability which is bundled within a 12.3-Inch instrument cluster and touchscreen display. The available Hyundai Smartphone App allows for remote door unlocking, interior and seat preheating, radio channel selection and window control.
As for power, the base rear-wheel-drive variant delivers 225 horsepower on the rear-wheel-drive variant and 320 horsepower with AWD. There are four driving modes to compensate for most driving conditions: Eco, Normal, Sport or Snow. 
The IONIQ 6 is blessed with an ultra-fast charging system that allows it to replenish itself from 10 to 80 percent charged in as little as 18 minutes (on a 350kW DC Fast Charger).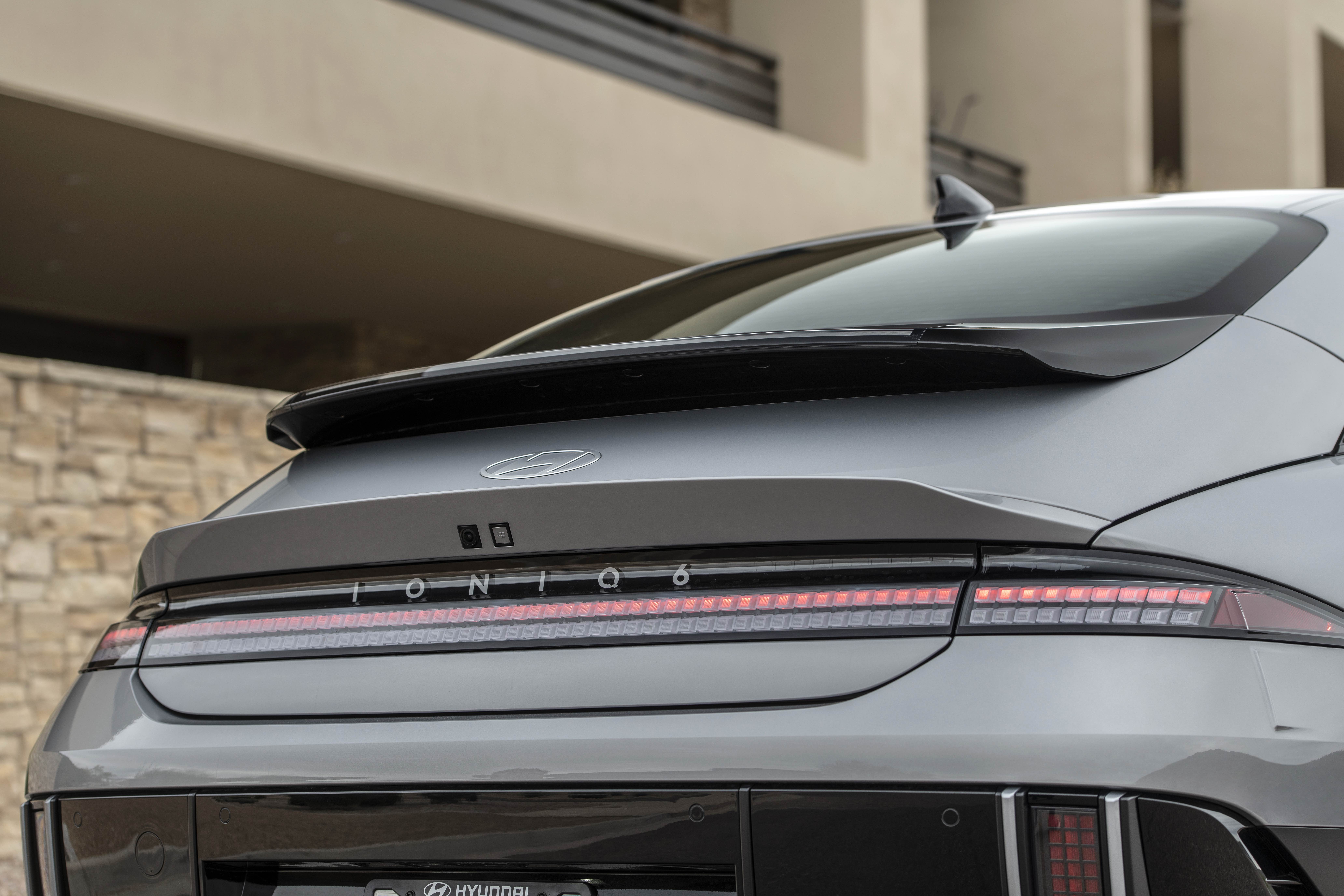 Hyundai touts "America's Best Warranty" and the IONIQ 6 is included. Powertrain protection and EV direct energy components are covered for 10 Years or 100,000 Miles.
Pricing for the 2024 IONIQ 6 starts at $41,600, but be prepared to jump up at least another $3,900 for AWD. With additional trim and accessories, the Limited version that I drove took the price to $53,715.
The unique IONIQ 6 has earned credit for hastening the EV evolution. That's why it was recently named World Car of the Year.
(Photos courtesy of Hyundai unless otherwise noted.)