BRIDGEWATER, CT – Do the math. It's 36 years old but has only been driven just under 28,900 miles. That works out to about 800 miles per year since the vivid gloss black 1987 Buick Grand National was purchased new from a dealer in White Plains, N.Y. 
Looking at its shiny exterior and unblemished interior, it's evident that the sporty car with a T-top has always been babied. The trunk still holds the original spare tire as well as a copy of The Club, the steering wheel lock device from a company that was formed in 1986.
Owner Jerry Ronan and his wife, Carol, were living in Westchester County at the time of the purchase. 
"It was my 30th wedding anniversary. My wife deserved to have a nice new sports car, and she decided she wanted to go the Buick-Oldsmobile dealer, which was strange to me," Ronan recalled in October as he stood by the Buick's grill in the front yard of his Bridgewater home.
"We went there. I showed her a nice red Buick Regal; stood out in the showroom. She walked right by it, went back to this one and picked it out and said, 'This is the car I want,'" Ronan said. She wanted a car that "could probably beat any car on the road, but she had no intentions of doing any of that. She drove it like a little ol' school teacher."  
The Grand National was a performance version of Buick's mid-sized Regal model. It was sold from 1982 through 1987 and is regarded by some car enthusiasts as the last relic from the muscle car era. Ronan's Grand National is powered by a 3.8-liter turbocharged V6 engine with automatic transmission.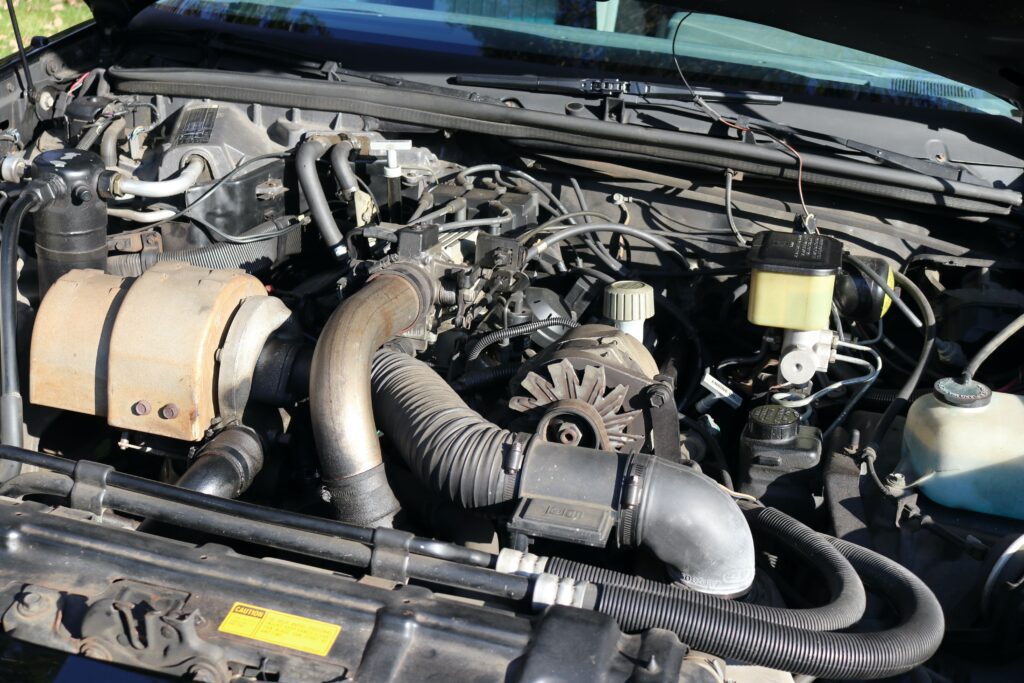 "You touch that pedal and you're down the road," Ronan said. "The problem with it, it's a very light car, so you've got to be careful handling it because it's got more power than the car's supposed to have, I think."
That his wife would choose a Grand National came as a surprise. "I thought she'd pick a Camaro, a Corvette, you name it, the top line ones. She wanted one that stood out and, boy, does that stand out," he said.
The black exterior paint with matching grill makes the Grand National seem staid. Badging, though, spices it up. A checkered flag appears alongside the Grand National name in numerous places, including the car's floor mats. The two-door model's name and the checkered flag are due to its NASCAR lineage.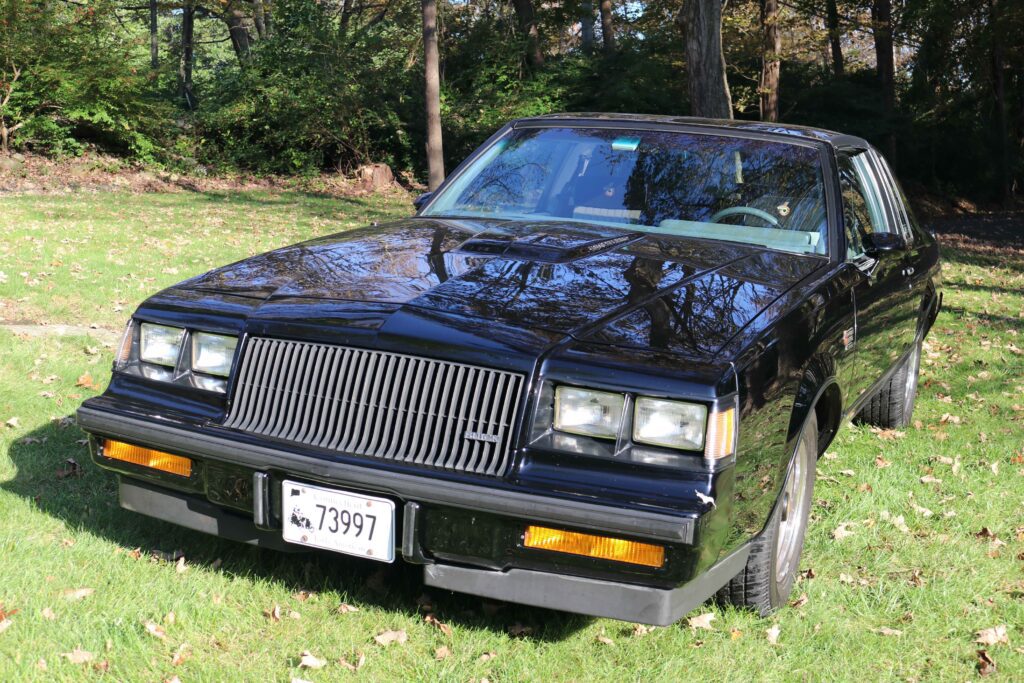 The Grand National was never intended for Ronan's use. It was his wife's car. "I was going to drive it very little and as it turned out I did drive it very little. Only when we went out together. She insisted I drive," he said.
The reason for its low mileage is easily explainable. "She drove it mainly to go shopping, go to church, all around town, not long trips," said Ronan. "She drove it with love. That's all I can tell you."
Carol Ronan passed away in 2018 and her husband has been its caretaker ever since. Ronan is now 86 but he still drives it on occasion. With the passage of time, the Grand National has become a collectible; worth much more than the $18,900 that Ronan said was paid for it.
"That was a lot of money back then. If you check it now, you'll see that the car is still worth more than that," he said. That's certainly true. Another 1987 Grand National without a T-top but with similar mileage was listed for sale on the Hemmings classic car website this week with an asking price of $84,000.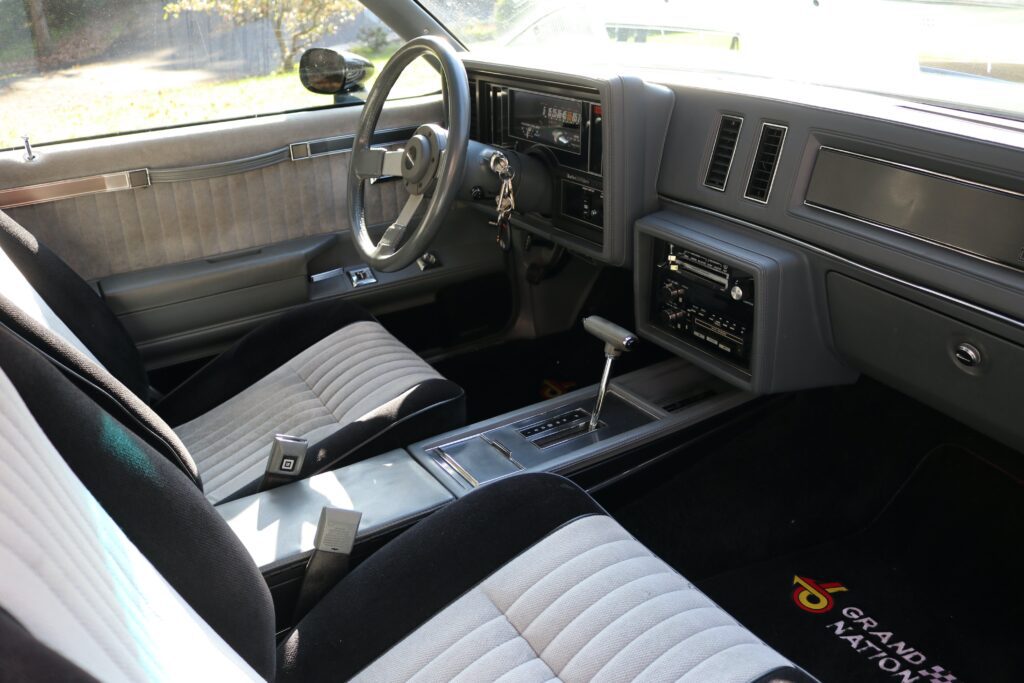 Ronan's Grand National has never been mistreated, at least to his knowledge. The couple's three sons did get to drive it for short spurts once in a while, such as one weekend when Jerry and Carol went away.
"The car was home. Several weeks after that I got a letter from New York City that I had a ticket for the car. They said the car was in Queens. I said, 'No way. I was never in Queens.' They finally send me a picture and lo and behold the picture of the car with the license plate showing right on the picture. The car was there. It did go through the light; whatever it was, so I had to talk to my sons to find out which one of them had the car out," he recalled.
Turns out their youngest son, then 18, took it to rescue a friend who was stuck at Jones Beach. "He thought he'd got away with not having anybody know about it. He was shocked to find out that he'd gone through a light and gotten a picture taken," said Ronan, who noted the car never sat in the sea air in the beach parking lot, rather just made a quick pickup.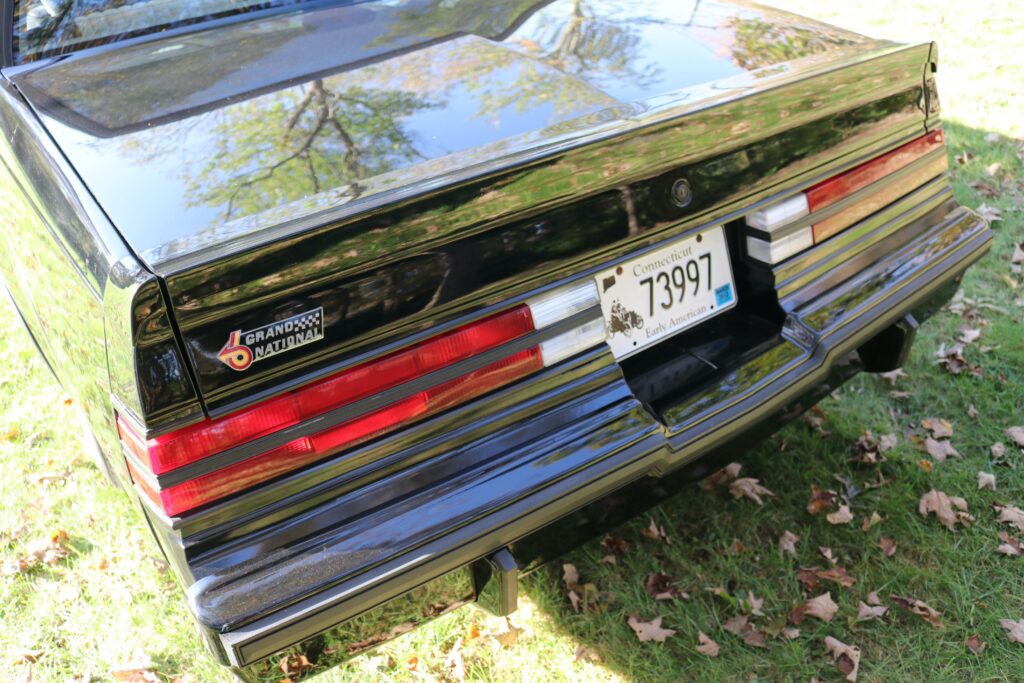 The couple moved to Bridgewater in 2001 and Carol would drive it in Southbury where there is a Connecticut State Police barracks.
"Inevitably she would be stopped with the car. Not 'cause she  was doing something, (but) because the trooper wanted to look at the car because the troopers had those cars as chase cars in the 1980s, so they always liked to stop and look at the car. They still do it to me. It's amazing," Ronan said.
Check out the video of the 1987 Buick Grand National:
(Photos by Bud Wilkinson)