SIMSBURY, CT – It was built in an outdated factory in what was then the communist country of Yugoslavia and has been called the worst car ever made. A "Car and Driver" magazine review declared it "inferior to every other car sold in America." Its lone selling point was an initial price in 1985 of only $3,990.
So what possessed Bob Oseychik of Simsbury to buy a 1986 Yugo GV hatchback a decade ago? "If you ask my wife, she would say, 'He always likes the odd stuff,'" said Oseychik.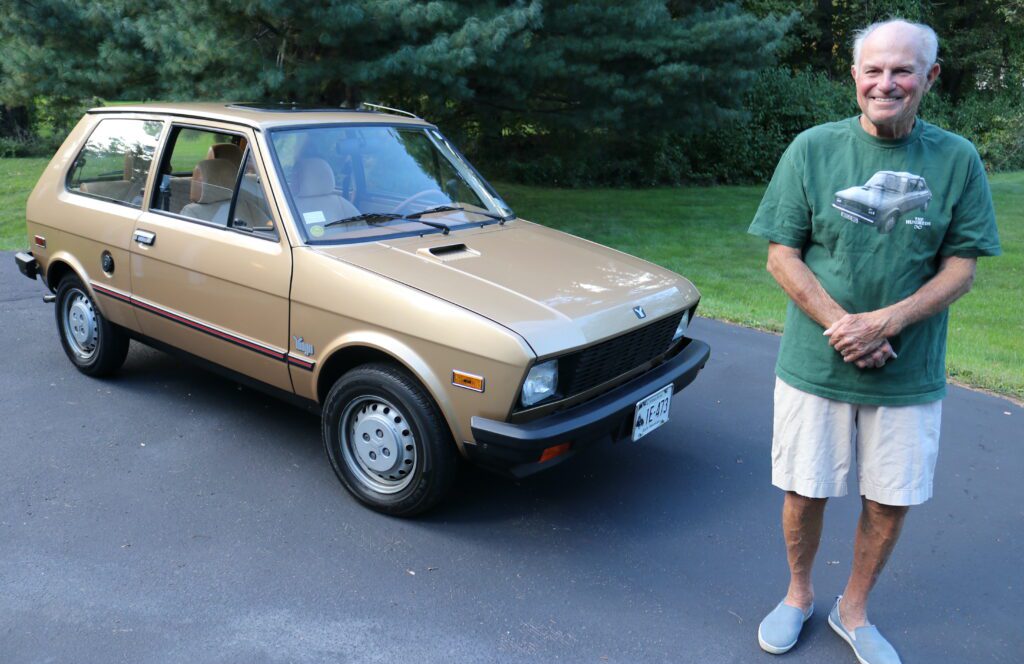 This was back in early October 2021, three days after RIDE-CT noticed him leaving the Cartoberfest car show in New Hartford in the gold hatchback.
It was November 2012 that Oseychik spotted an ad for the Yugo. It was for sale in Hartford. At his wife's urging, he pursued it. "She said, 'Why don't you find out about it?' It was a real estate firm that had it and they were cleaning out a garage," he recalled. "A gentleman that lived there passed away and his wife was selling off the house and the contents of the garage."
Oseychick made an appointment and went to check it out. The garage was heated and the Yugo was covered. Oseychik said he "almost fell over" when the covering was removed to reveal the car's like-new condition. Although the Yugo was 22 years old at that point, the odometer read a mere 53 miles.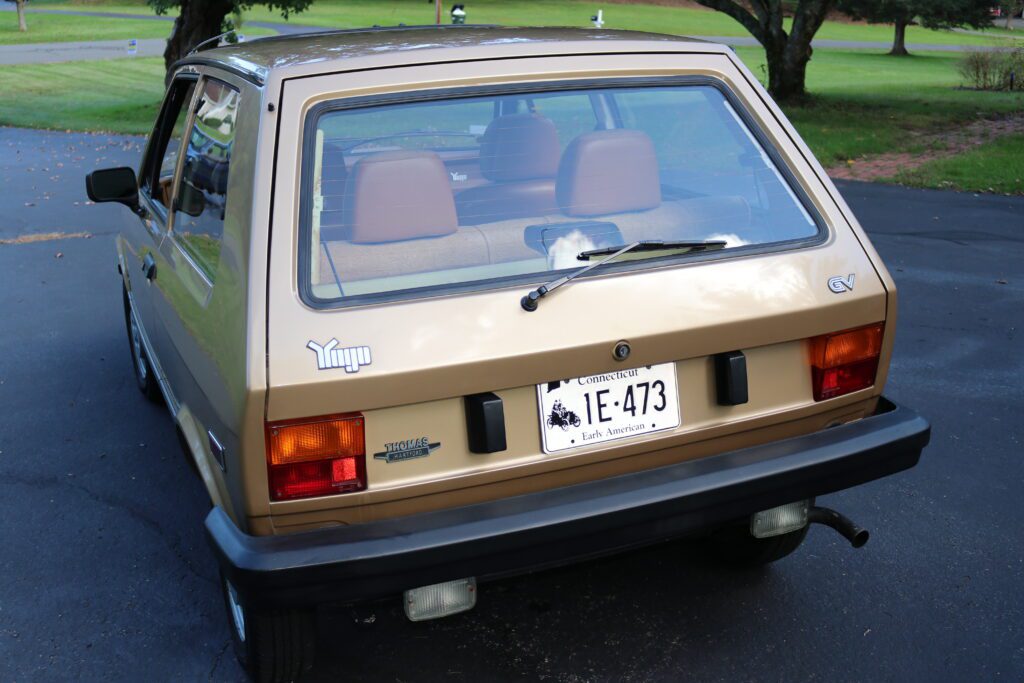 The asking price for the barely used Yugo was $1,900, but Oseychik emphasized to the seller that what he was trying to unload was a Yugo, a brand with a horrible reputation for lack in quality and reliability.
"He said, 'Yeah, we understand that.' I said, 'How about if I give you a thousand?' I thought the gentleman was going to jump over the desk and kiss me. He said, 'Yes! Yes!' I probably could have offered him 500 dollars," Oseychik said.
The car was running when he got it, but Oseychik had it transported by flatbed truck to a repair shop in Simsbury for a going over. "All it need it needed was tires," he said.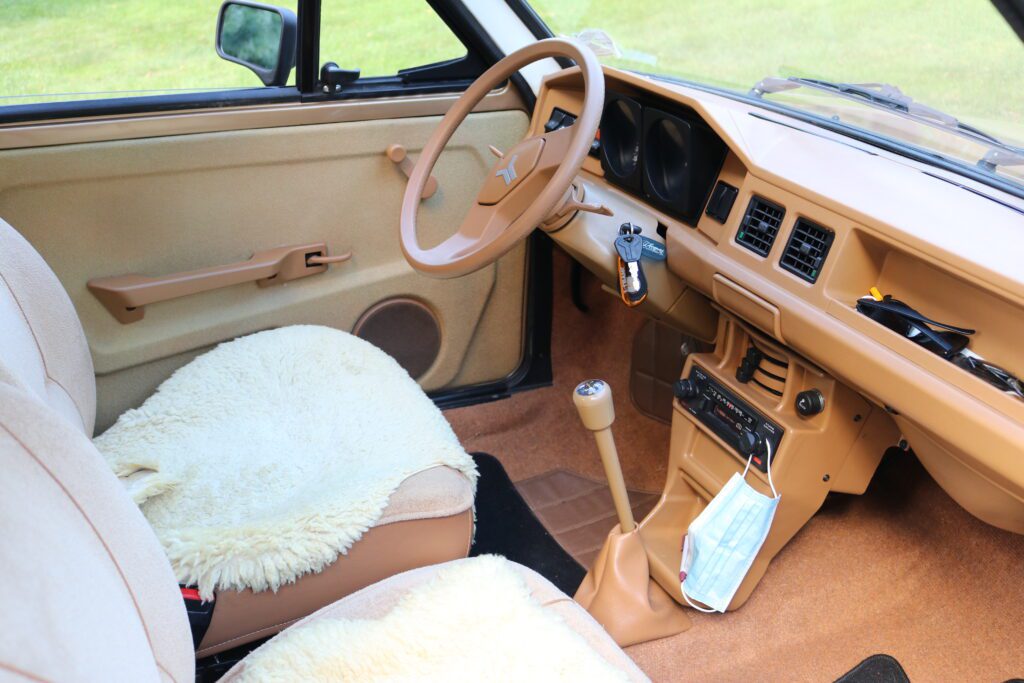 Getting it registered proved to be a hurdle. While he offered proof of the Yugo's low mileage to the state Department of Motor Vehicles, the title read 153,000 miles when it arrived three weeks later. It also noted that the car "exceeds mechanical limits." A second trip to the DMV office in Winsted got the same result. It wasn't until Oseychik contacted the head of the department that the confusion was sorted out.
Yugos were imported to the United States by Malcolm Bricklin and were available between 1985 and 1992. More than 141,500 examples of the Fiat-based car were sold. While they were popular when introduced, sales quickly tapered off.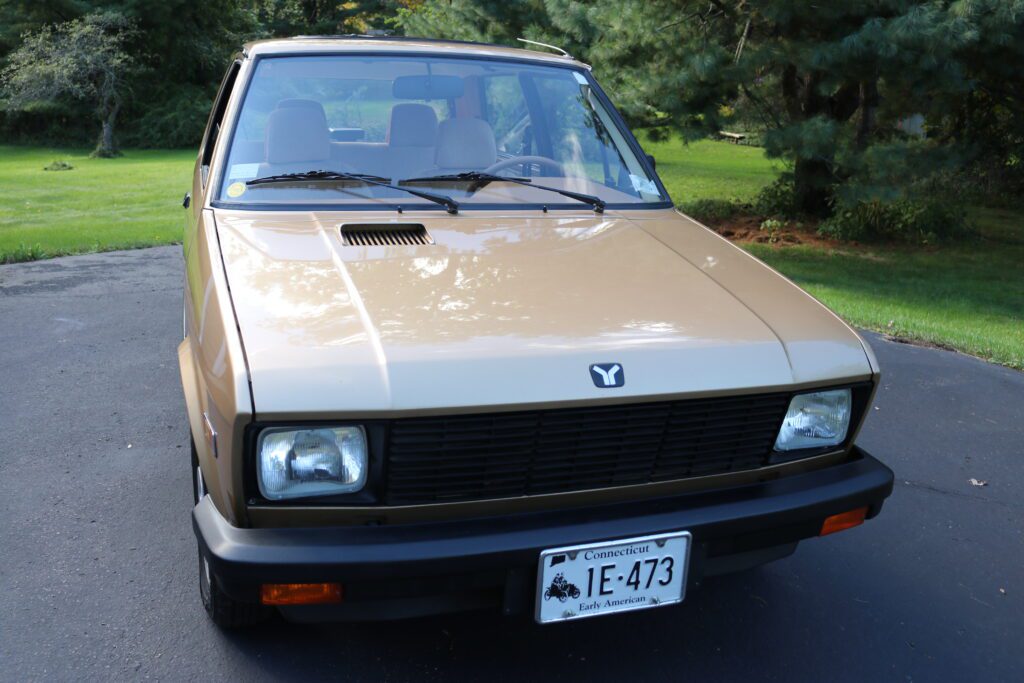 Oseychik's Yugo was originally sold by Thomas Cadillac in Hartford and he once talked with the dealership's owner, Bowie Thomas, about it.
"He said the first year the trucks would come in loaded with Yugos, people would be waiting in line for that truck to unload to pick their car up. He said we just could not keep them in the yard. He said the next year we started having problems with them," Oseychik said.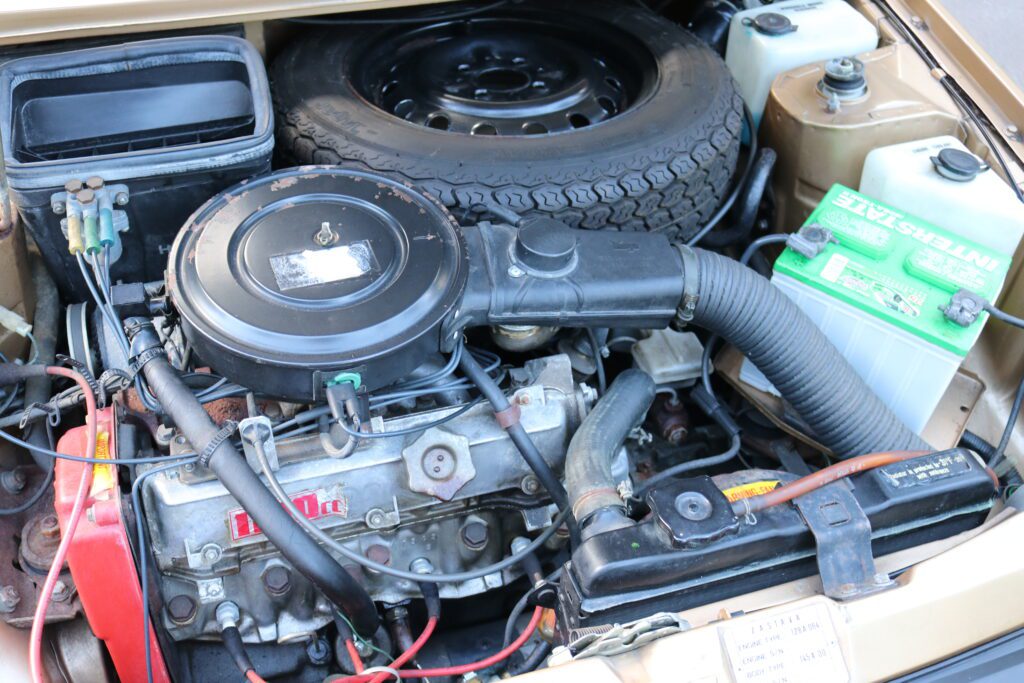 The Yugo GV model is powered by an 1,100cc, four-cylinder engine, rated at 55 horsepower. Its top speed is 86 miles per hour. "You can do 70 with this on the highway. You're stretching it. I drive it around town, 40, 50," said Oseychik, who doesn't drive it that much.
At the time, he'd put only 3,000 miles on it in more than nine years of ownership. "I do like to drive it. I hate to see a car sit. I take it to work. I work across the street on Simsbury Farms Golf Course. I drive it over there, give it a little exercise."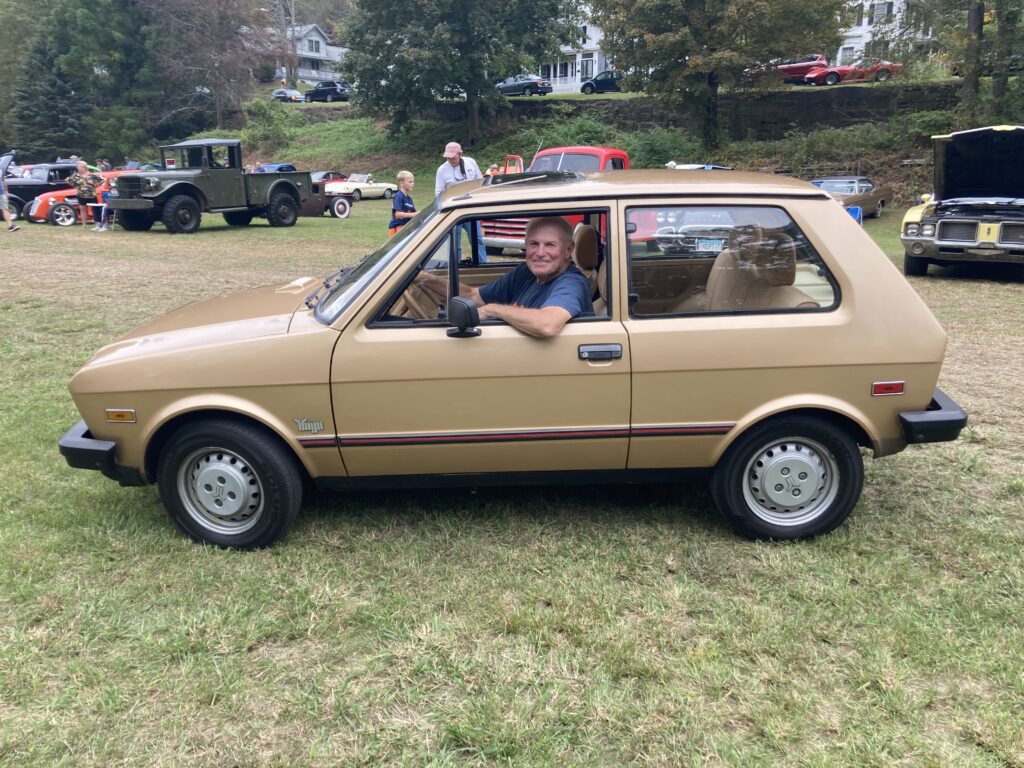 It has stranded him a couple of times. The first time was shortly after he bought it. He took it to work at the golf course. He was heading for home when it quit running due to a wiring issue. The second time it foiled him was when he was at the grocery store. The clutch refused to work.
Oseychik is fond of his Yugo and he's given it a name – Eva. And he has a sense of humor about the car's place in automotive history. "I have a rear window defroster and the joke it is that it keeps your hands warm when you're pushing it," he said.
See the Yugo in action in this RIDE-CT video…
Subscribe to RIDE-CT's YouTube channel for more videos of classic cars.