With the effort underway to move cars and trucks away from using fossil fuels, most of the attention has been on electric vehicles, but a British company is developing an alternative fuel that can be used in an internal combustion engine. It's "created using 100 percent agricultural waste, such as straw, by-products and waste from crops that wouldn't be used for consumption."
The company, Coryton, calls its fuel SUSTAIN 100%. It recently tested it in a Mazda MX-5 roadster for a 1,000-mile jaunt around the U.K. that included taking laps at four racetracks – Anglesey Circuit in Wales, Oulton Park in England, Knockhill in Scotland and Kirkistown in Northern Ireland.
In a press release last month, Coryton reported success with Sustain 100%. "The completely unmodified MX-5's performance, economy and engine character was unchanged by the SUSTAIN 100% road fuel supplied by Coryton, in fact – excluding the circuit laps – the MX-5 averaged 45.6 mpg," the release stated.
Coryton director David Richardson said, "As this challenge has shown, sustainable fuel is a real and credible player in our efforts towards net zero. It's a solution that performs incredibly well, works with our existing vehicles and has the potential to significantly reduce the amount of CO2 we currently release compared to traditional fossil fuels".
He added, "Drop-in sustainable fuels are ready now for everyday road cars with internal combustion engines. The UK alone currently has 36 million combustion engine cars on the roads that we could be reducing the emissions from right now. The product and technology is ready to go – the industry just needs support to help scale up operations, which can be done gradually. But every litre of fossil fuel we replace directly helps us get closer towards our climate targets."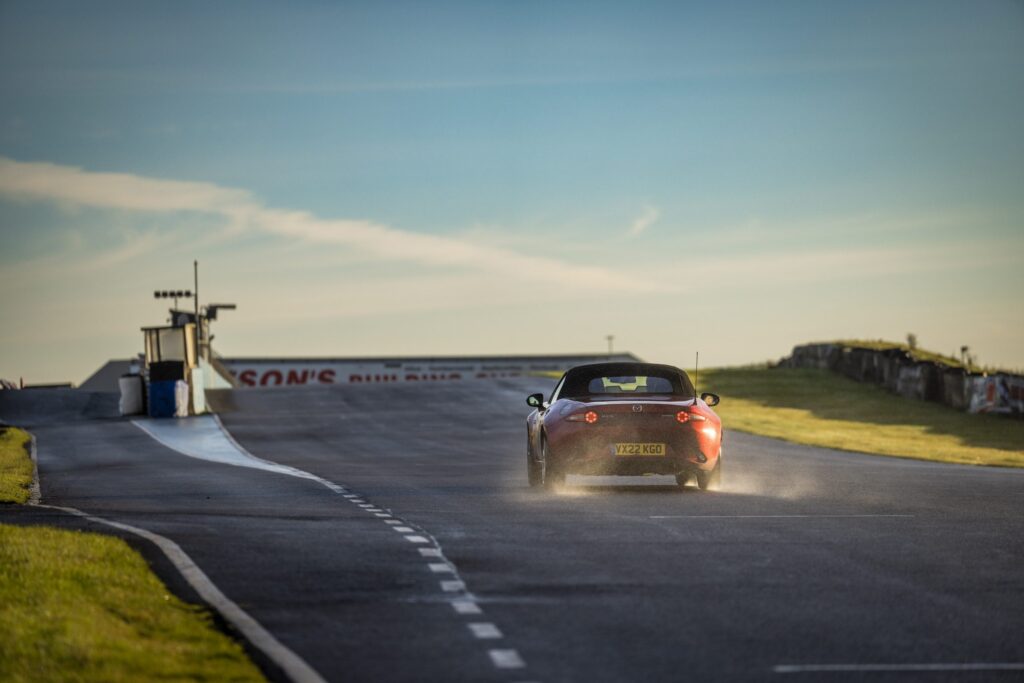 For Mazda, the Sustain 100% trial follows the company existing efforts in alternative fuel. A Mazda2 competes in the Super Taikyu Endurance Series in Japan. "Entered in the ST-Q class that's exclusively for experimental or alternatively fuelled cars, the Mazda2 is powered by a 100 per cent biodiesel made from used cooking oil and microalgae fats," the release said.
Of Coryton's test drive, Mazda Motors U.K. managing director Jeremy Thomson said, "This is a brilliant demonstration of how sustainable fuels can play a part in reducing automotive CO2 emissions if they became widely available. In line with Mazda's position on renewable efuels, I'm delighted that with this activity here in the U.K. we have helped to increase discussion and awareness on the part sustainable fuels can play alongside electrification in reducing emissions from vehicles."
An alternative fuel to gas would certainly be beneficial to existing owners of ICE models, especially those who enjoy shifting through the gears. No mention was made in the release of Sustain 100%'s possible use in vintage vehicles.
Have you subscribed to our YouTube channel? It's RIDE-CT – Classic Cars. Subscribe here.