TORRINGTON, CT – It was originally purchased about 40 years ago by Vito "Luke" Colucci's second cousins, twin brothers Anthony and Dominick Colucci, and has been in his family longer that he's been alive. 
"They picked it up in an estate sale," Colucci recalled, referring to the striking green 1953 Oldsmobile Super 88 sedan. "They went through the whole thing. It took 'em about a year. They had it for a few years and then my grandmother bought it off of them for my grandfather."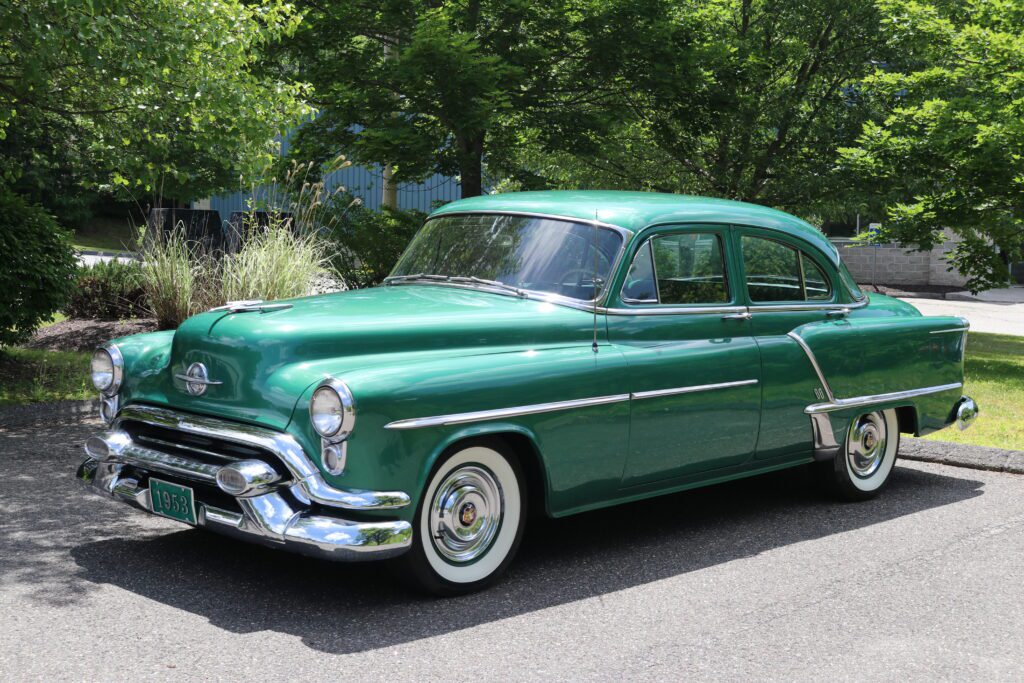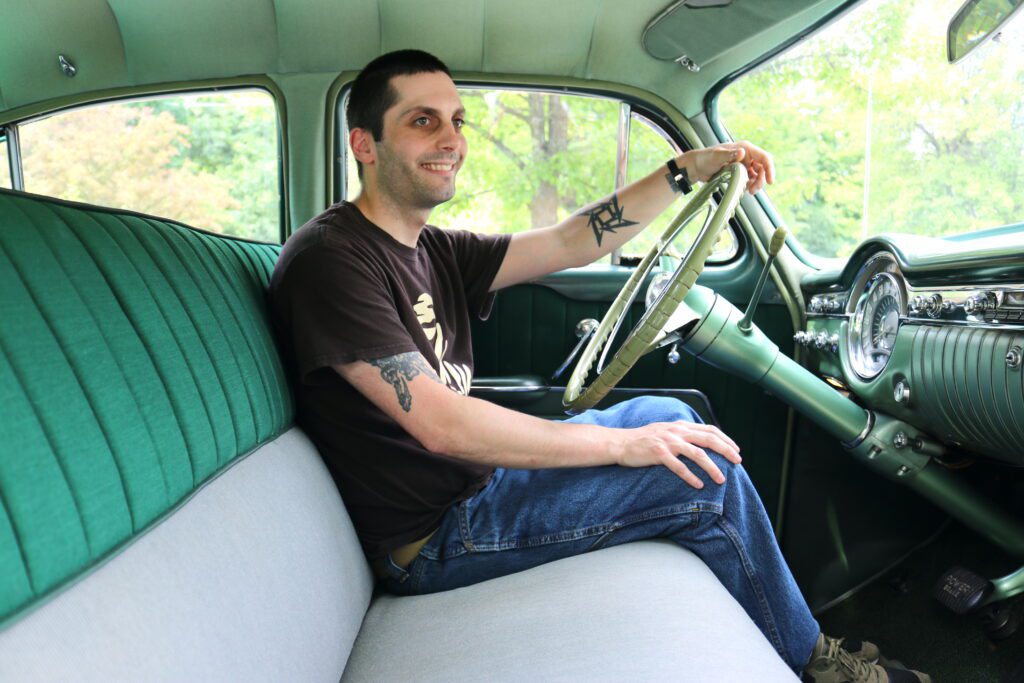 Colucci acquired the Olds in 2014. "I got it when he passed away," he said, referring to his grandfather, Vito William Colucci Sr. "I really wanted it. I had to ask my grandmother for it and she said I could have it as long as I drove it," he said.
At 34 years old, Colucci contradicts the stereotype that classic car owners are old men and that young men don't like old cars. "In this family, we do. This is our thing. Coluccis grow up with cars," he said.
The Super 88 appealed to Colucci for two reasons. "Just the heritage and the fact that you don't see a lot of old Oldsmobiles. That's what I like about it," he said.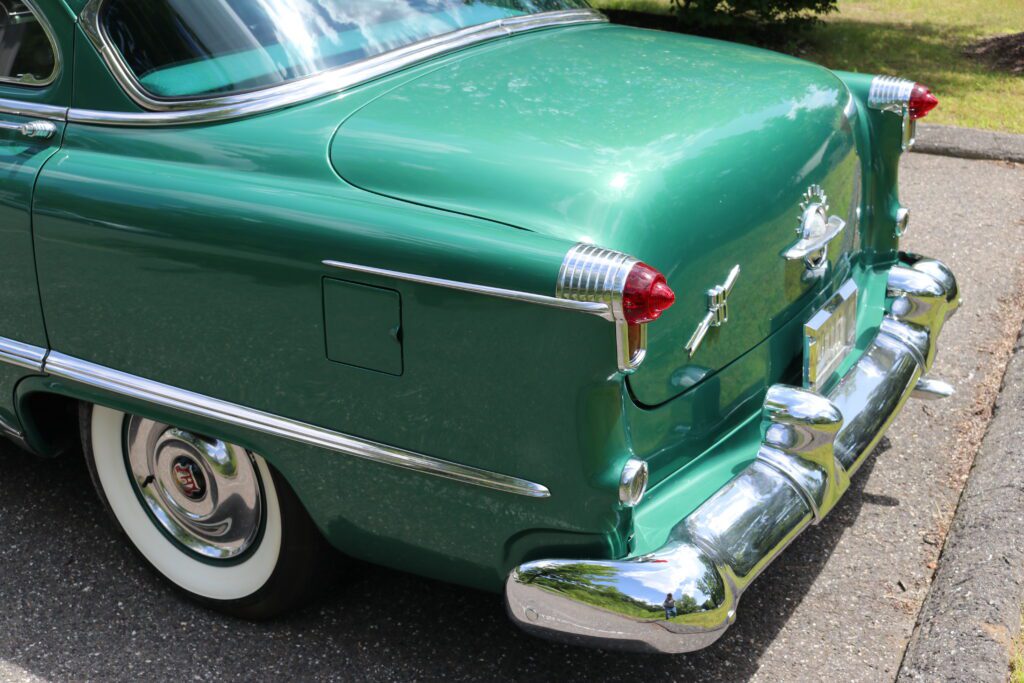 Long before the Super 88 was purchased four decades ago, first-generation 88 models were helping to launch NASCAR. This was post-World War II in the days when race cars were adapted from street models. Oldsmobile introduced the 88 for the 1949 model year and the first generation lasted through the 1953 model year.
Oldsmobiles with Rocket 88 engines won five of eight NASCAR races in 1949, 10 of 19 in 1950, and 20 of 41 in 1951, but only three out of 34 in 1952 as Hudson won 27 times that year. Olds rebounded in 1953 by winning nine out of 37 races.
The 88 line lasted until 1999, although it was marketed as the "Eighty Eight" for the final 10 years. Olds itself was founded in 1897 and was shuttered by General Motors in 2004.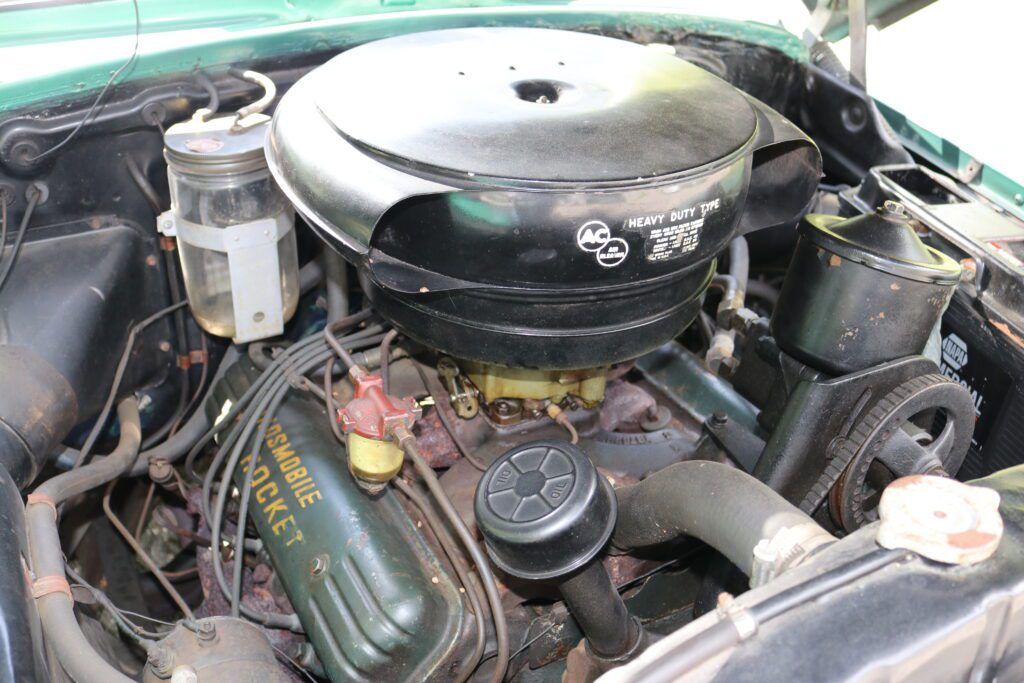 The Rocket engine was a 303-cubic-inch V8 and that's what powers Colucci's Super 88. It's paired with a Hydra-Matic automatic transmission. Colucci said driving the Olds is "a lot simpler" than driving a modern-day car.
"The easiest way to explain it is driving a couch. You're a lot of more connected with the road. It's a lot more fun. It keeps you on your toes. The good news with this one, though, is that it's got power steering and power brakes," he said.
The Super 88 was an upscale version of Oldsmobile's entry-level 88 model. For 1953, it exhibited lots of chrome trim and a large hood emblem as well as a hood ornament. "It's high end for the day, but it's Plain Jane now," Colucci said.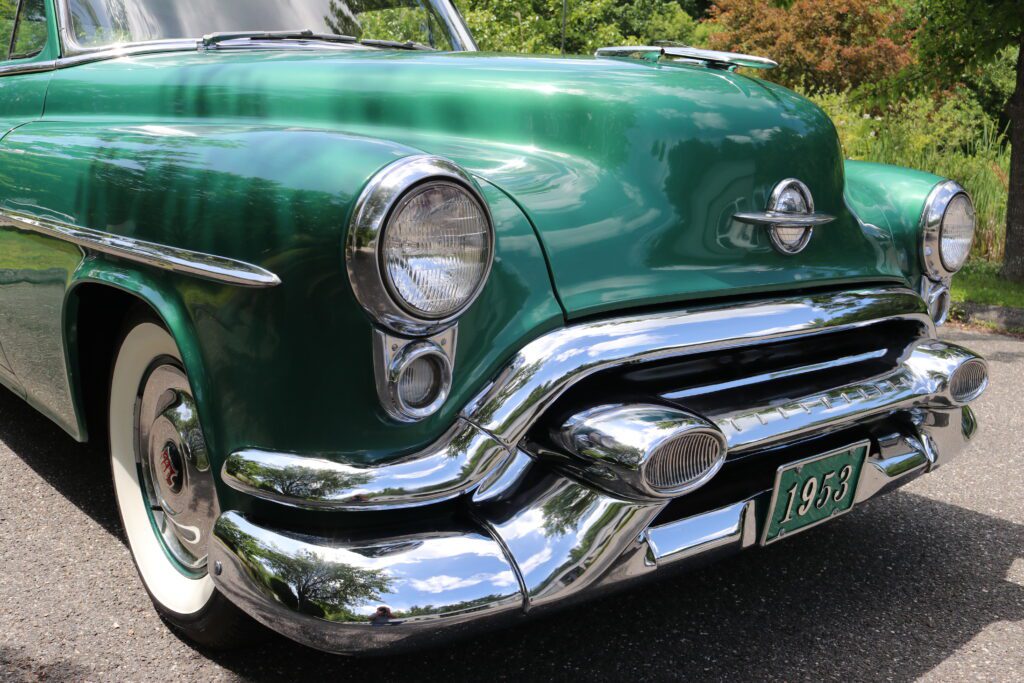 The Olds also has vent windows in all four doors, not just the doors up front. Back then, smoking cigarettes was much more common. "It's got the smoking windows in it," said Colucci of the rear doors. "Its got ash trays all over the place. It was never smoked in, though."
The Super 88 doesn't get as much exercise as it needs or deserves. "I was driving it more but now, lately, I just take it out when it's either nice or just going to a car show. I don't take it out as much as I used to, so a few times a year. I just don't have the time," he said.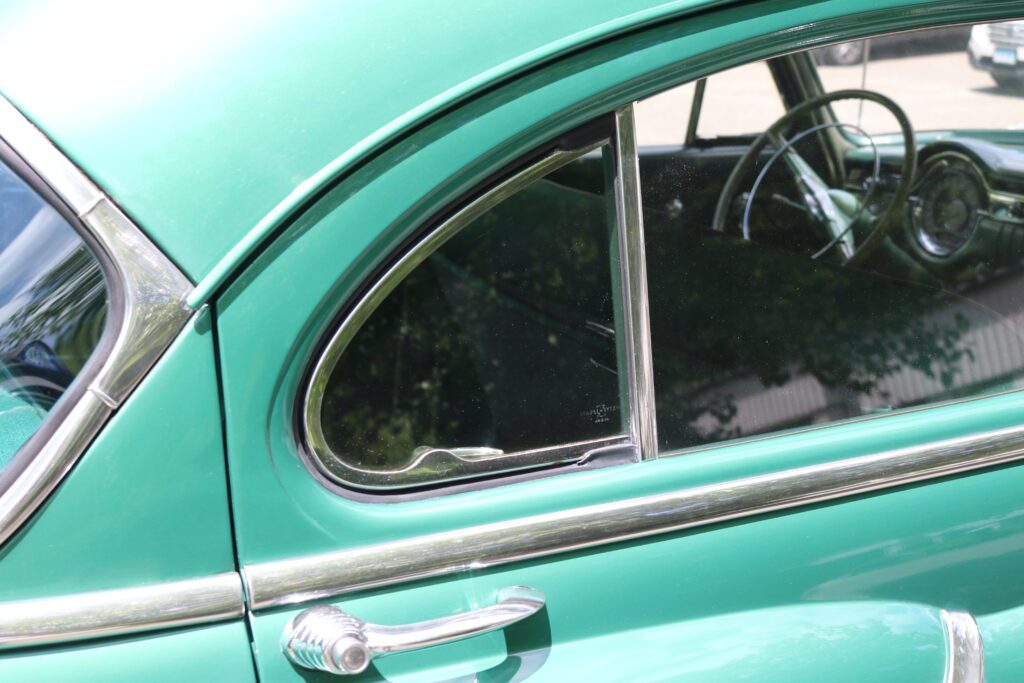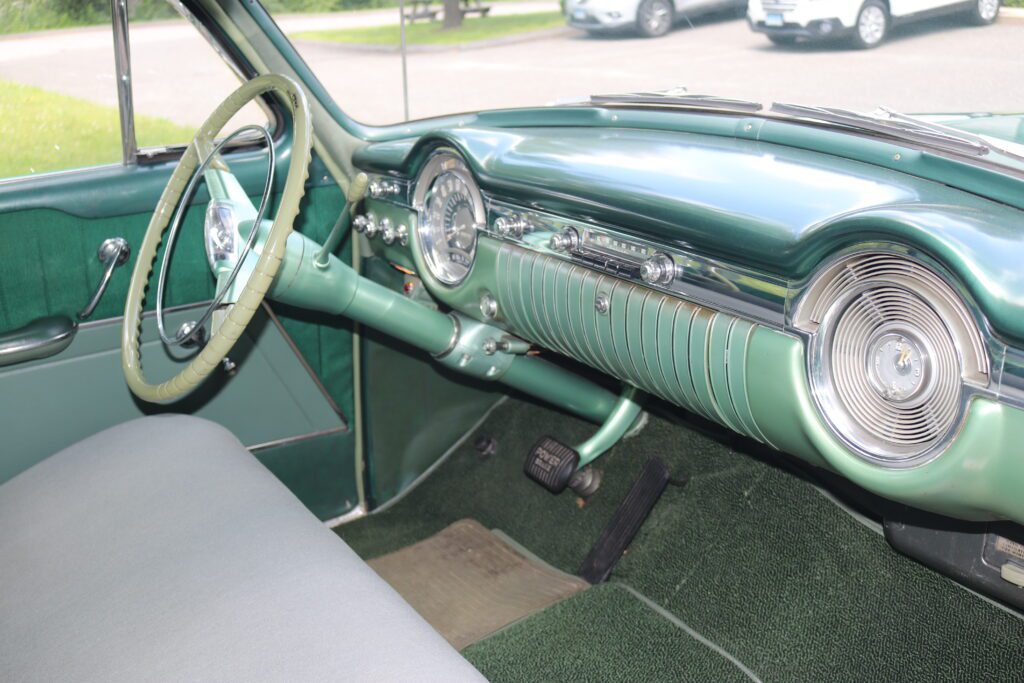 Being an old car, the Super 88 "does need work every now and then and that's the main issue. I don't have the time or the money to put into it at the moment."
It doesn't need to be moving, though, to be attractive. It sparkles standing still.
See the 1953 Oldsmobile Super 88 in action in this RIDE-CT video…
Subscribe to RIDE-CT's YouTube channel to see videos of classic cars and more.