The recently-released book "Hot Rod Magazine: 75 Years" is designed to recall and celebrate the history of the influential periodical devoted to souped up and customized cars. In its Foreward, former "Hot Rod" editor David Freiburger says of his introductory role, "I"m here to convince you that the magazine's legacy and the impact of this book are far more than just old photos."
Fair enough, but the hefty "Hot Rod Magazine: 75 Years" is splendidly crammed with thousands of black and white as well as color pictures from the magazine's archives. They show memorable cars and the personalities who created, wrenched on and drove them over the decades. Do the names Ed "Big Daddy Roth, Von Dutch and George Barris conjure up mental images?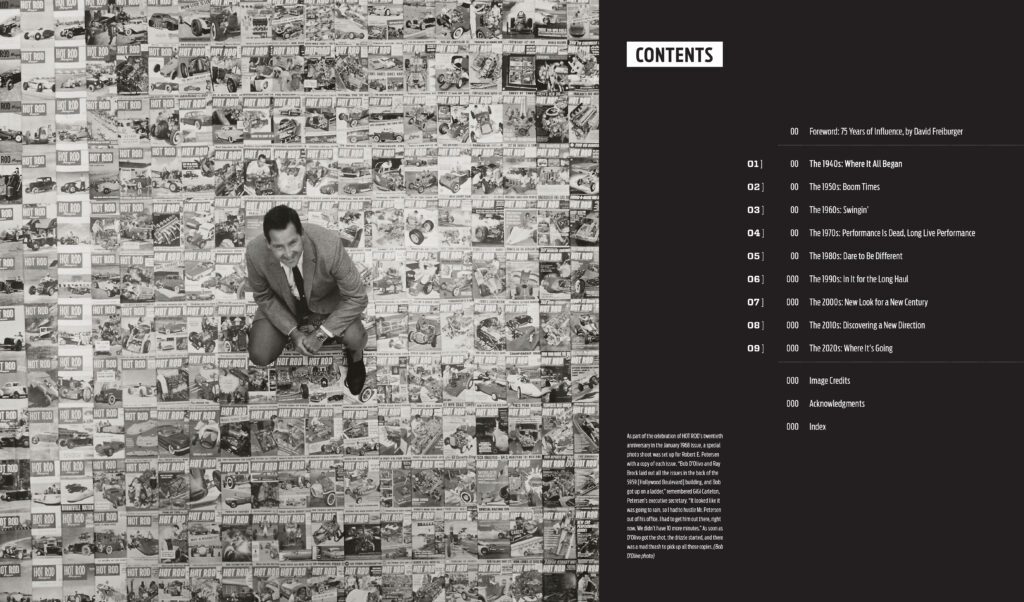 Prominently mentioned at the get-go is magazine publisher Robert Einar Petersen who created "Hot Rod" and then followed with many more mags. Among them were "Car Craft," "Motor Trend" and "Motorcyclist."
The book's author is automotive journalist Drew Hardin, who takes a chronological approach in dissecting "Hot Rod," beginning in the 1940s and proceeding until today. In hindsight, it's no surprise that "Hot Rod" was an immediate success. What began with a 5,000-copy press run for the debut issue aimed at car enthusiasts in southern California in 1948 built quickly to a monthly distribution of more than 53,000 copies nationally by January 1949.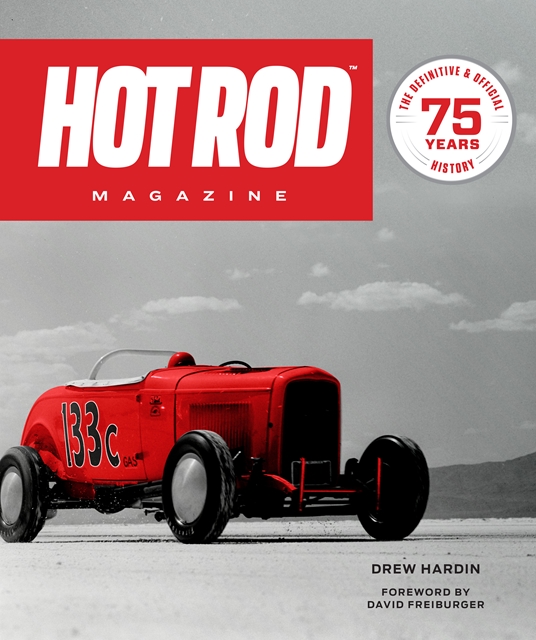 "Hot Rod Magazine: 75 Years" gets the most obvious question out of the way early: What was the origin of the term "hot rod." Hardin explains that in the post-World War II world, "Newspapers would report accidents under headlines that screamed about the 'Hot Rod Menace.' The term 'hot rod,' in fact, was as pejorative at the time as 'hoodlum' and 'delinquent.'"
While many of the early models shown in "Hot Rod Magazine: 75 Years" appear to be precarious assembly and reliability, progress can seen as the pages get turned. By the end of the 1950s, more than a half-million copies of the magazine were selling each month as the magazine honed its formula of showing off models and builders and trumpeting the culture.
At times, the writing so captures the scene at the moment that it's almost possible to smell oil, and there's even a temptation to look back for greasy fingerprints after a page is turned.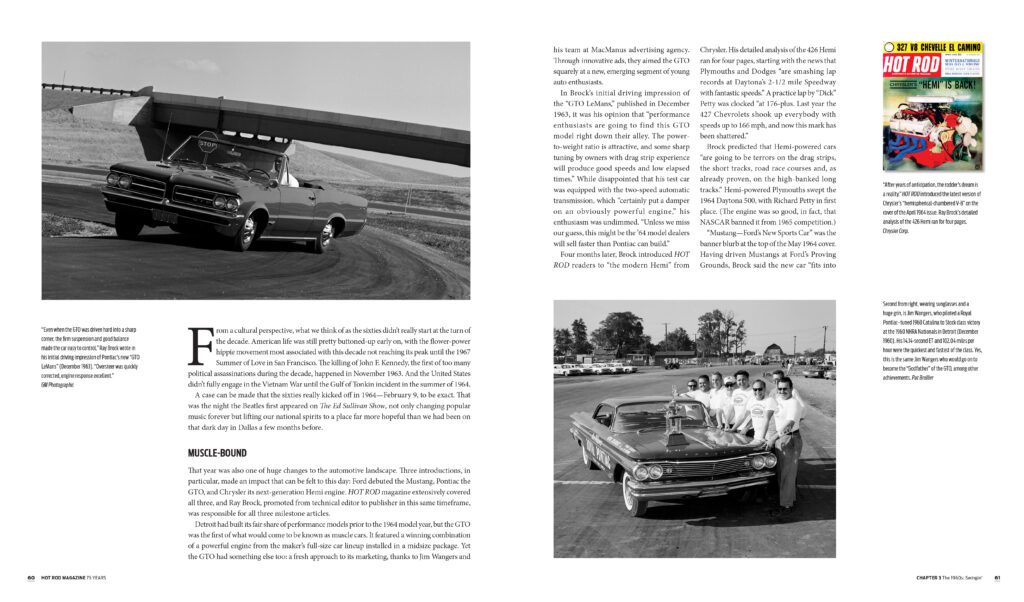 "Hot Rod Magazine: 75 Years" is published by Motor Books. The price is $50 and may be ordered from the publisher.
(Photos courtesy of Motor Trend Group, L.L.C.)
Visit RIDE-CT's YouTube channel for see videos of classic cars, and then subscribe!