NEW HARTFORD, CT – Bill DeDominicis of New Hartford has owned his two-seat 1962 Chevrolet Corvette sports car for 45 years. "I was just always a car guy. Always a Chevrolet man. And the Corvette was the next step up," he said one sunny day last fall.
DeDominicis recalled that he bought the Corvette in 1978 after his wife, Sue, spotted it for sale in a classified ad in a newspaper. It was located nearby in Burlington.
"We went up to look at it. It needed work, but it was priced accordingly," he said. "We struck a deal. I drove it home that night. It was running rough. Didn't have any tail lights. Didn't have any brake lights. Didn't have a registration. I said to my wife, 'Stay close to me. Don't let anybody get between us.' And we drove it home."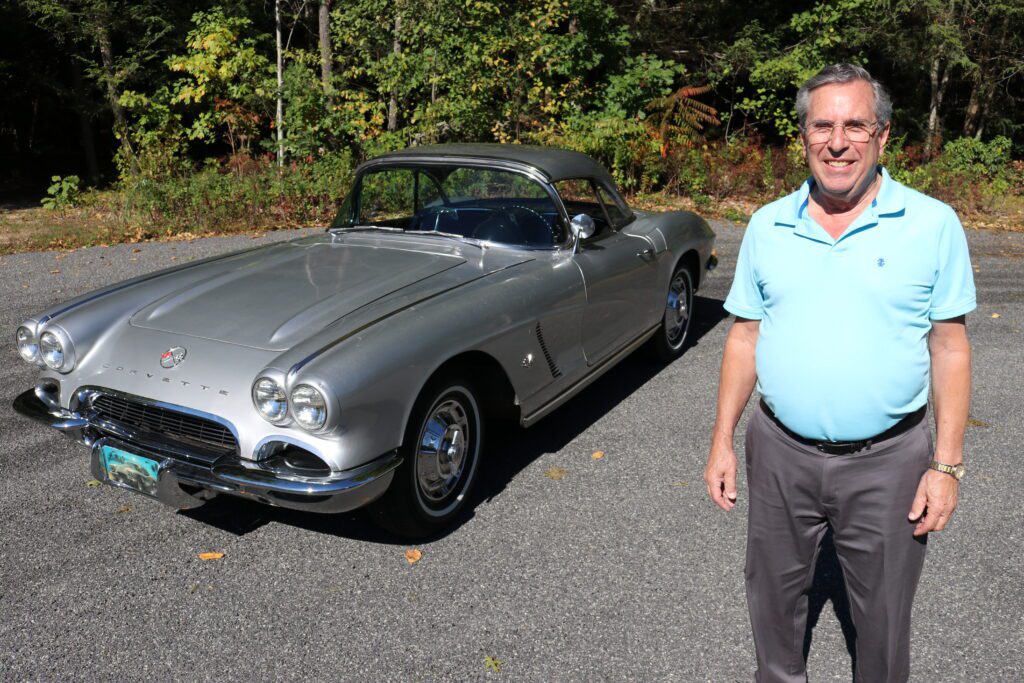 The 1962 version was the final year of the "C1" (or first generation) Corvette, a now iconic model that Chevrolet introduced in 1953. "I wanted the older style; the C1 series and I wanted a 327," he said, referring to a 327-cubic-inch V8 engine. "This is the only year in the C1 series that had a 327."
It was also the last year before some key features were changed, such as exposed headlights being replaced by hidden ones. "It's the last year that Corvette had a trunk. Once they went to Stingray, they no longer had a trunk.," he said.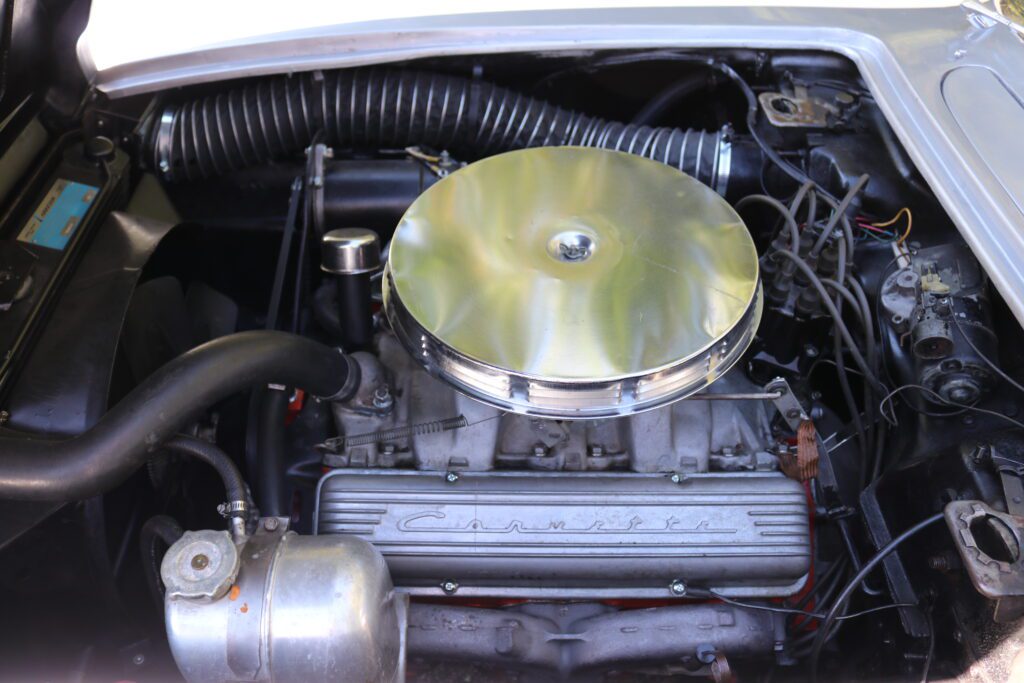 While only 14,000 miles have been added to the odometer since its acquisition, the Corvette has proven to be a satisfying and mostly reliable purchase. "The fun of owning it is driving it. I drive it. My wife drives it. My daughter, my son have driven it. My son will find an excuse to take it every now and then," DeDominicis said.
Decades ago, long before they were old enough to get behind the wheel, his kids would ride as passengers when DeDominicis would take the Corvette out for pleasure. 
"We would go to a car show with my wife, with my daughter sitting on her lap, and my son sitting on a cushion in-between the seats. It drew a big laugh every time we pulled into the car show, 'Oh, that's quite a family car you have there,'" he said. "Of course, right now you'd probably get arrested and have the car impounded for that."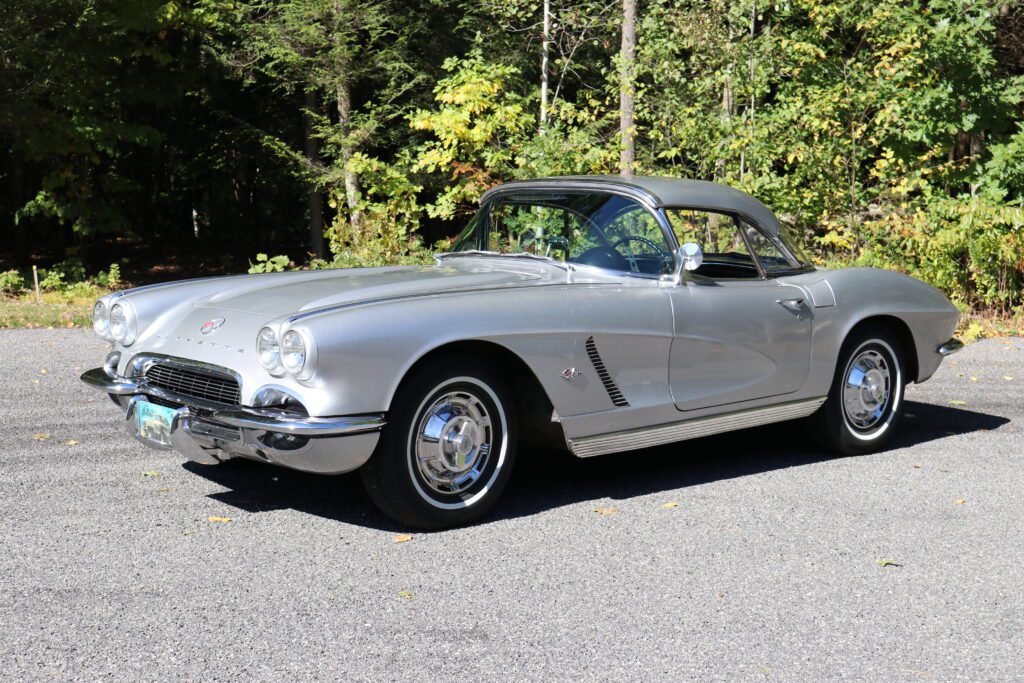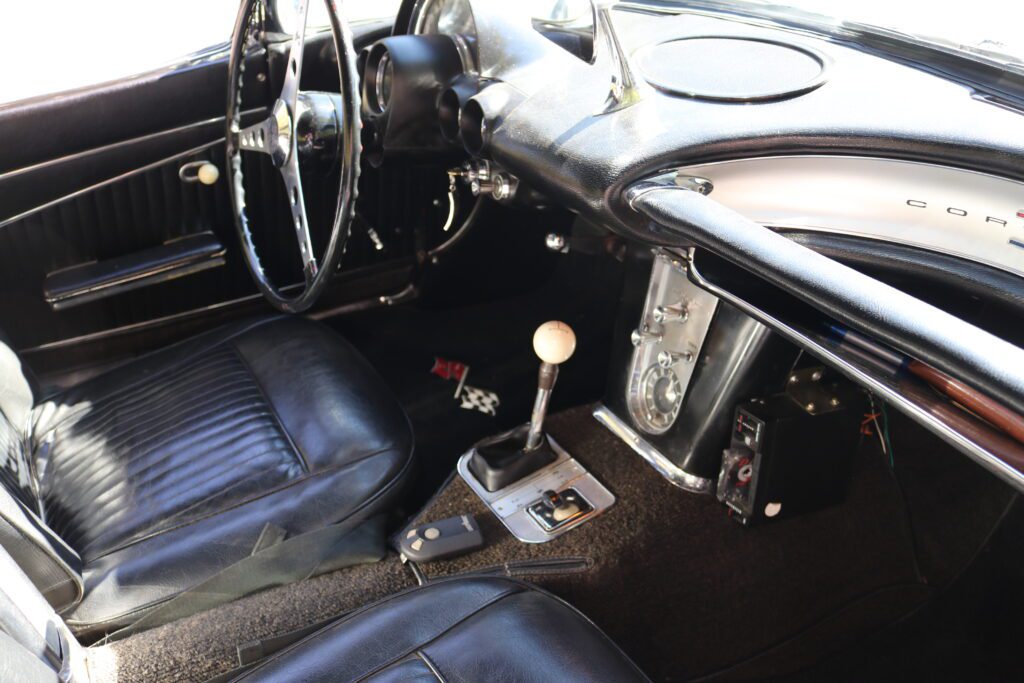 DeDominicis takes care that the Corvette doesn't get damaged, adopting a practice common to owners of classic cars. "You don't take them to a large parking lot because for some reason no matter how far away you park, someone likes to park right up next to you," he said.
The Corvette has a removable hard top as well as a soft, convertible top. Its silver paint shows age but the car is still an attention grabber. "The body was in good shape when we bought it. Everything that needed to be done was underneath. The engine. That sort of stuff," he said, reporting that it took five years to get it truly roadworthy.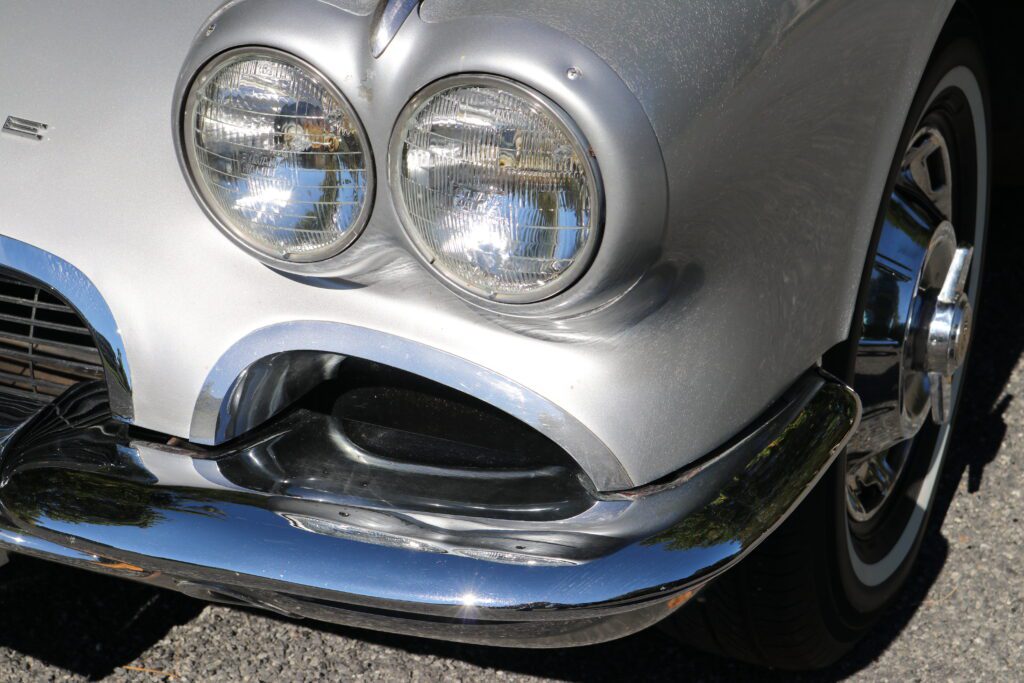 Surprisingly, DeDomincis said the nifty appearance of the Corvette belies its drivability. "It's a nice looking car but comfort was not designed in it at all. It rides like a Mack truck. It's got solid rear axle. The suspension is just so stiff that if you drive any distance you can't get out of the car," he said.
"An hour, an hour and a half in it is fine, but anything more than that you're sore, you're stiff. The heat from the exhaust comes up through the floor like there's no floor on it. When they built them, they were designed to go straight on a drag strip so everything else wasn't important. Comfort wasn't built into them."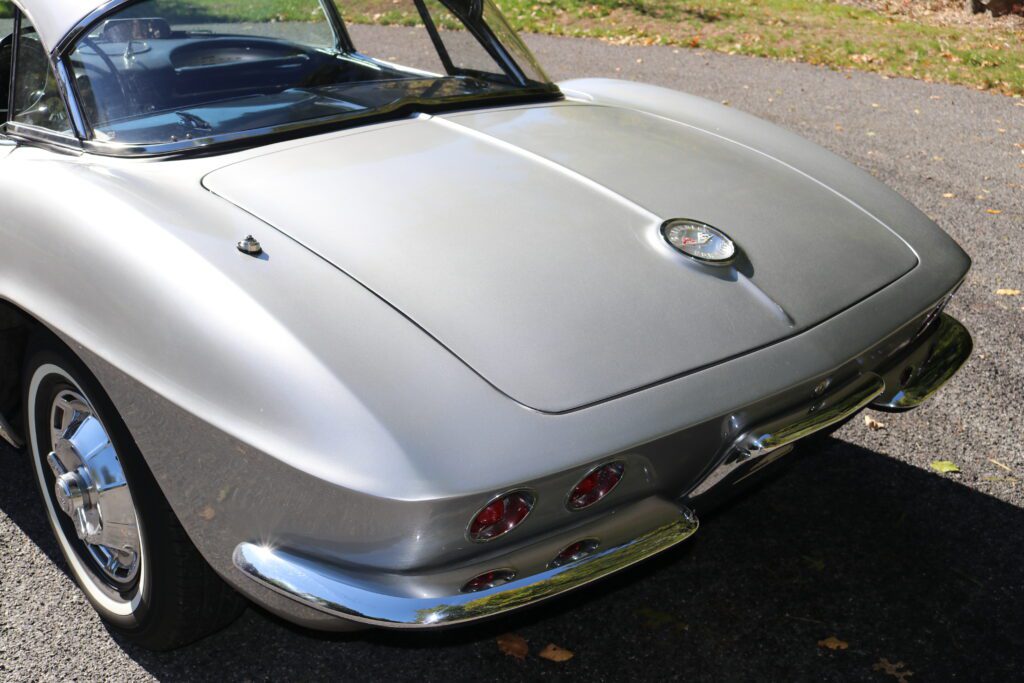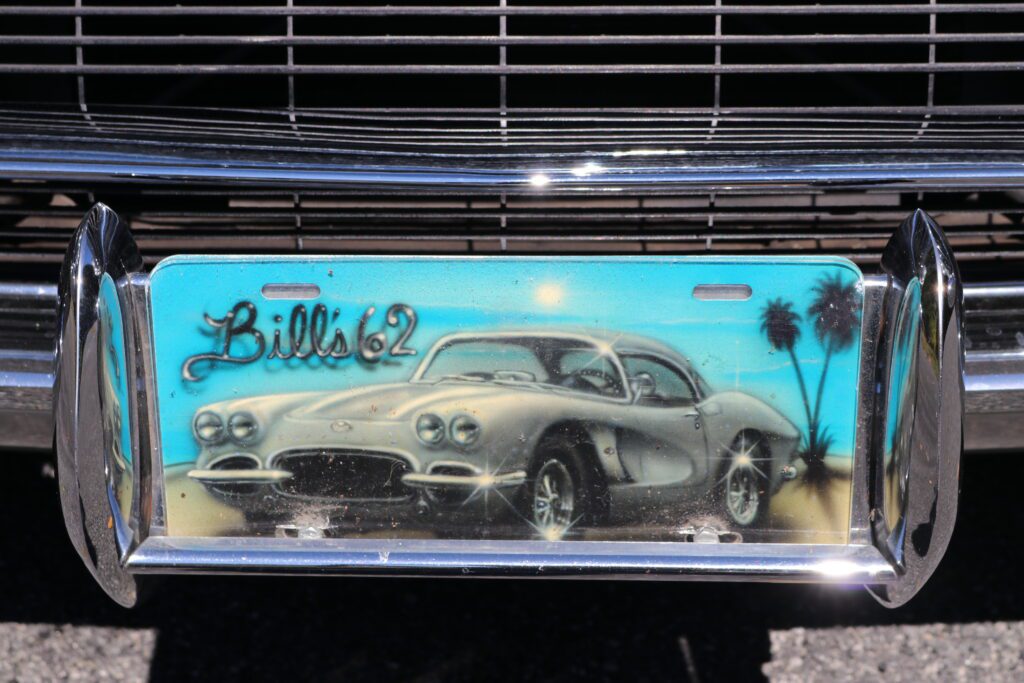 In all his years of ownership, the Corvette has only bedeviled him once. "One time we got stuck down on Route 8 in Waterbury. A wire had worn and shorted out. We were right there just before you get on to (Interstate) 84. A state cop stops and says 'Whatever you do, don't leave the car unattended,'" DeDominicis said.
He was able to make a quick repair. "I was lucky enough to see this sheared wire. Put it together the best I could and I got home with it, but that's the only time we've been stuck on the road with it," he said.
So why has DeDomincis kept the Corvette for so many years? "I just like it. To drive it is just a lot of fun. Does it make sense to own it? I don't know. It's an eye-catcher," he said.
See the 1962 Chevrolet Corvette in action in this RIDE-CT video…
Subscribe to RIDE-CT's YouTube channel for classic car videos and more.