By Bud Wilkinson /
HARWINTON, CT – Bruce Richard's mother passed away nearly three years ago but it was only recently when going through some of her things that he made a discovery. "I opened up this box and there was this plastic bag in there. I looked inside the plastic bag and I found all these old newspapers," he said Friday.
There was a "New York Journal-American" dated March 18, 1951. The newspaper was a blue collar broadsheet owned by Hearst Corporation that lasted from 1937 to 1966. There was also a "Hartford Courant" from May 19, 1963.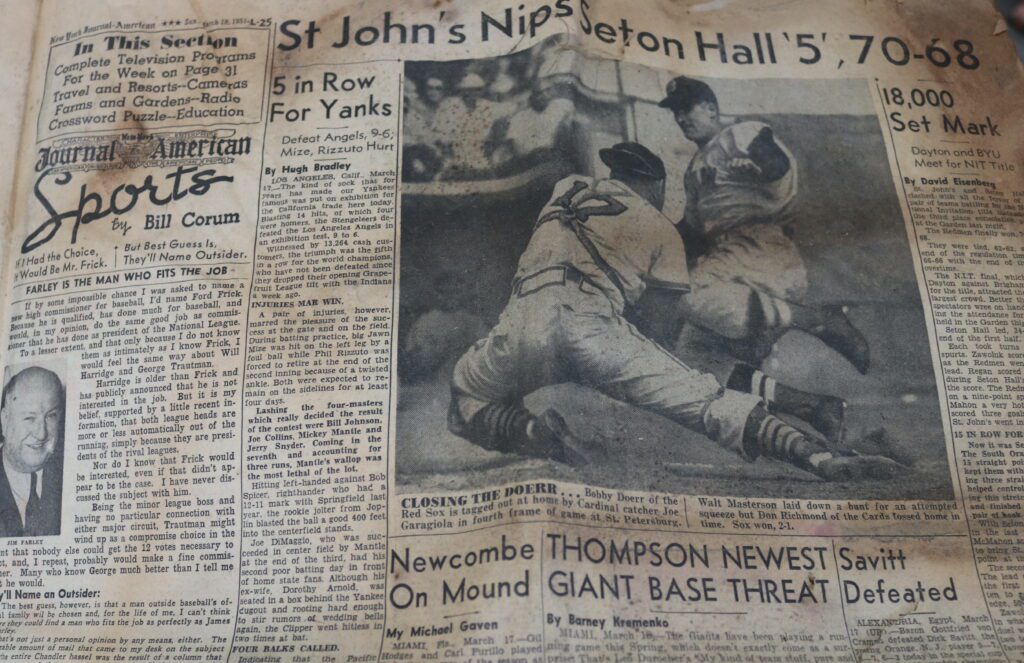 As a classic car lover who owns a 1941 Studebaker Commander, Richard found his eyes focusing not on the stories in the newspapers but on the advertisements. "As I started flipping through, I saw all of these old car ads," he said.
The "Journal-American" had a large ad for Dodge that promised "engineering advancements" resulting in "greater value than ever."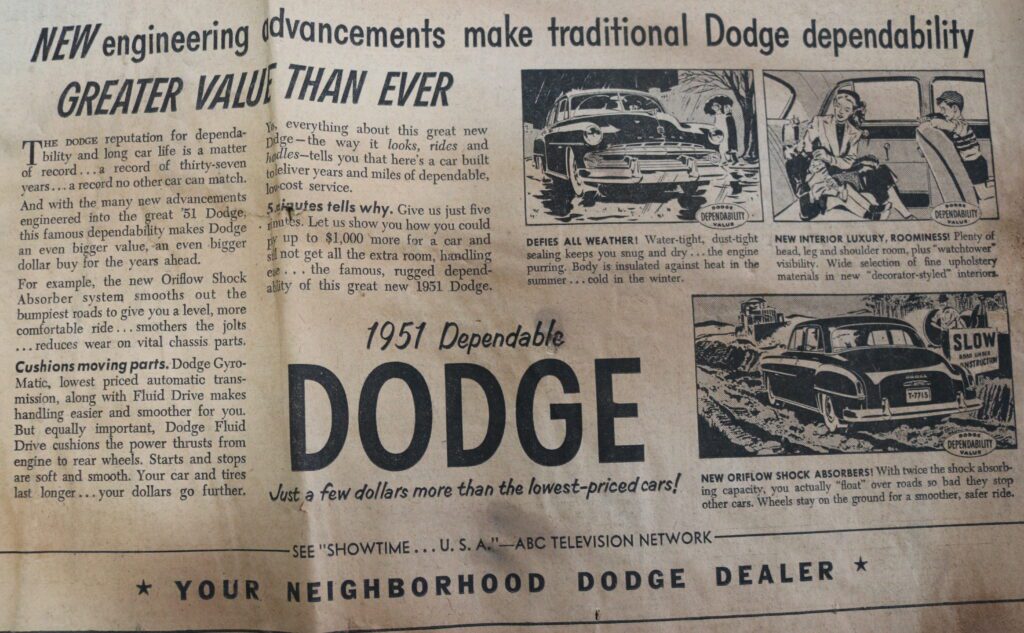 "The Hartford Courant" had ads for such local dealers as Lipman Rambler and Calvin Ford. New Ramblers ranged in price from $1,695 to $2,295. Barberino Rental Corp. was offering a lease on a 1963 Cadillac "for as little as $159.50 per month."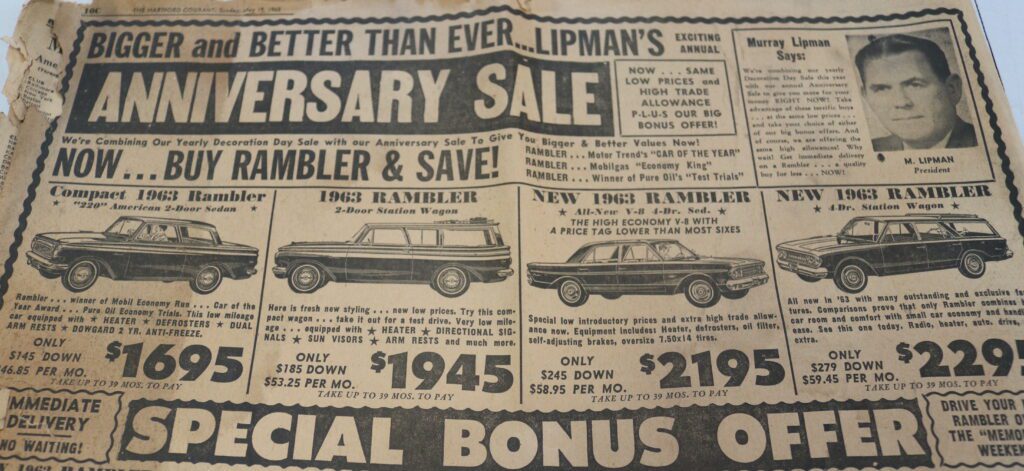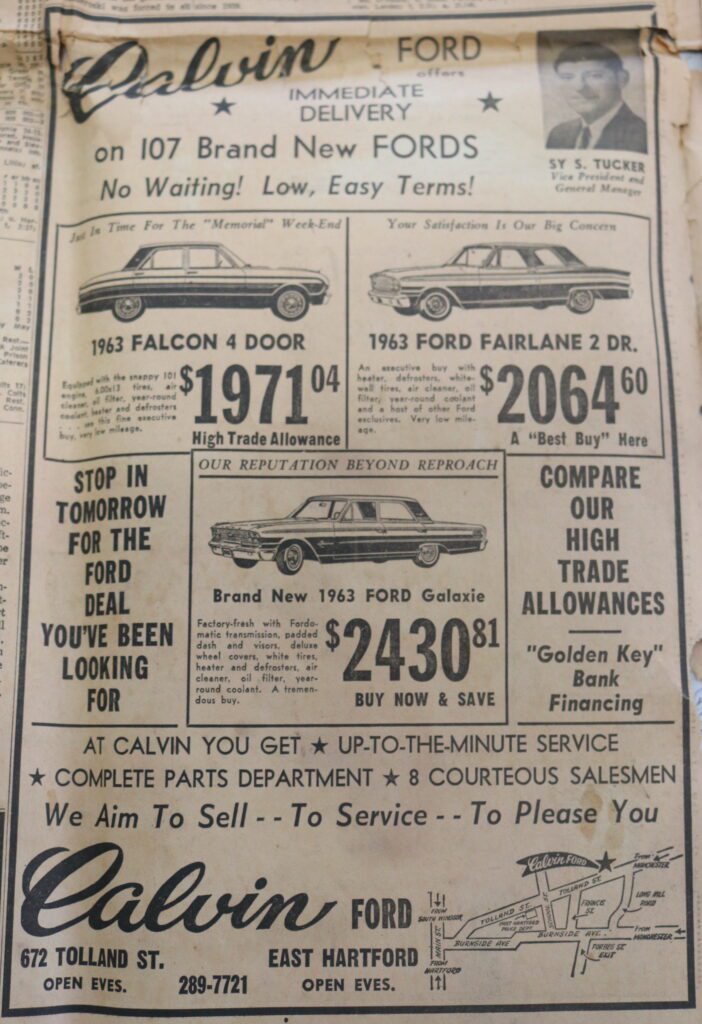 Other ads in the newspaper touted Goodyear, Firestone and Allstate tires. A set of four new Goodyear tires could be purchased for as little as $38.48 for blackwalls and $49.50 for whitewalls. Allstate tires from Sears sold for as little as $8.45 plus tax.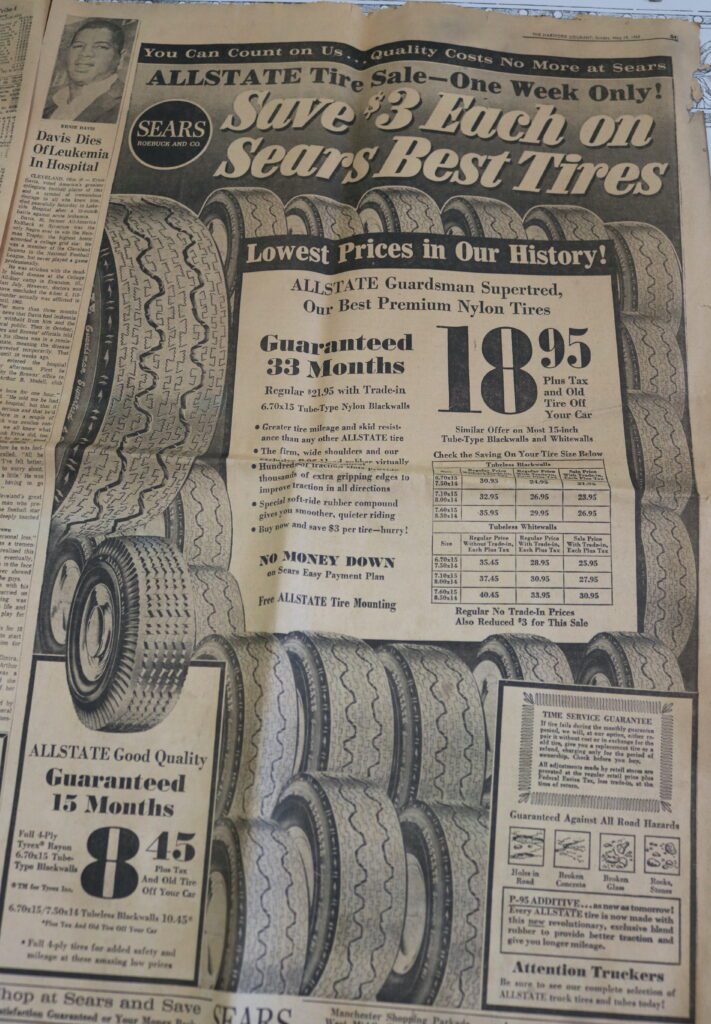 Richard found the prices for new and used cars to be "unbelievable," and lamented he wasn't around at the time with the money to snag a few. "I would have bought 10 of 'em and put 'em away," he declared.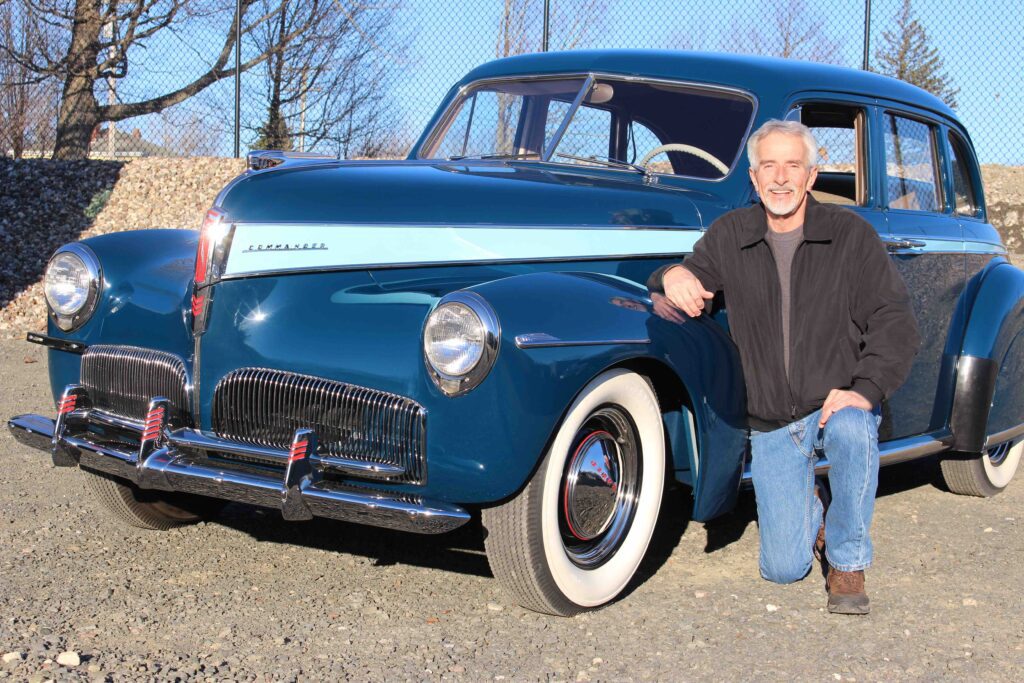 —
Bruce Richard talks about finding the old newspapers in this RIDE-CT video…
Subscribe to RIDE-CT's YouTube channel for classic car stories and more.