Over the years, Paul Cote has owned hundreds of vehicles, including the first car that he drove as a teenager – a 1972 Buick LeSabre convertible. He currently has about a dozen classic models, including another 1972 Buick LeSabre convertible.
"I've had cars since I was 13. I've owned over 250 cars. These are my keepers," he said of the collection that is split between his home in Harwinton, CT and a storage facility in Southington, CT. He admits to being partial to Mustangs and Buicks.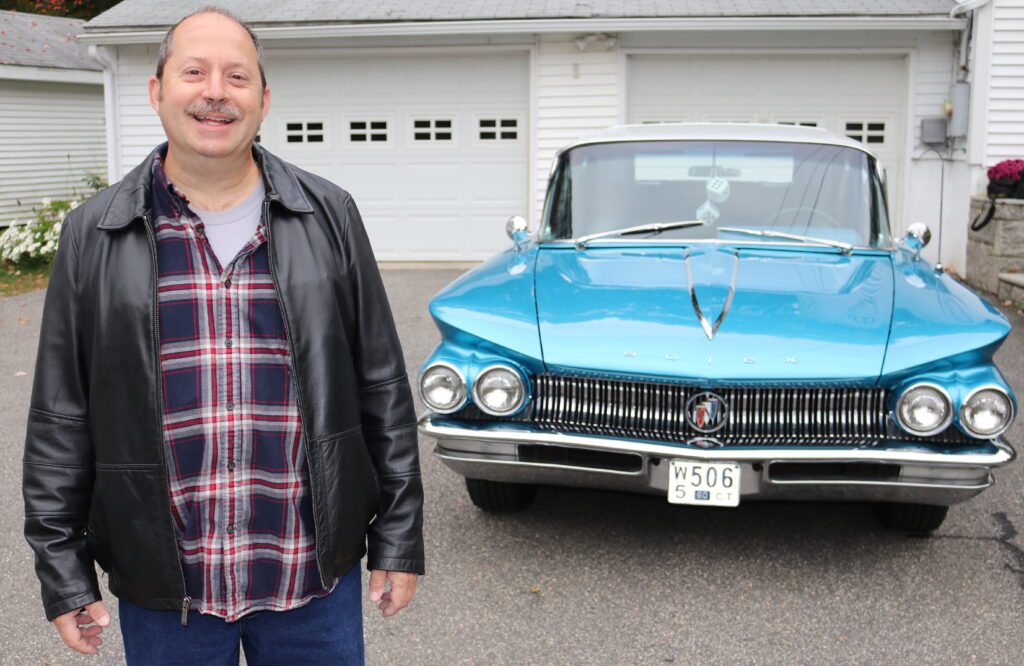 "I've always liked the bigger cars. I was never into the European or Japanese cars. I just like big American cars that were classic. They're easy to work on. It's what everybody grew up with. There were no Toyotas or Hondas back when we were little kids. There were just big family cars. American iron," he said.
Cote's most spectacular model is perhaps the bright blue 1960 Buick Invicta station wagon that he acquired six ago. He had spent three years searching for a vintage Cadillac station wagon. When he went to look at one in North Carolina, he instead came away with the Invicta.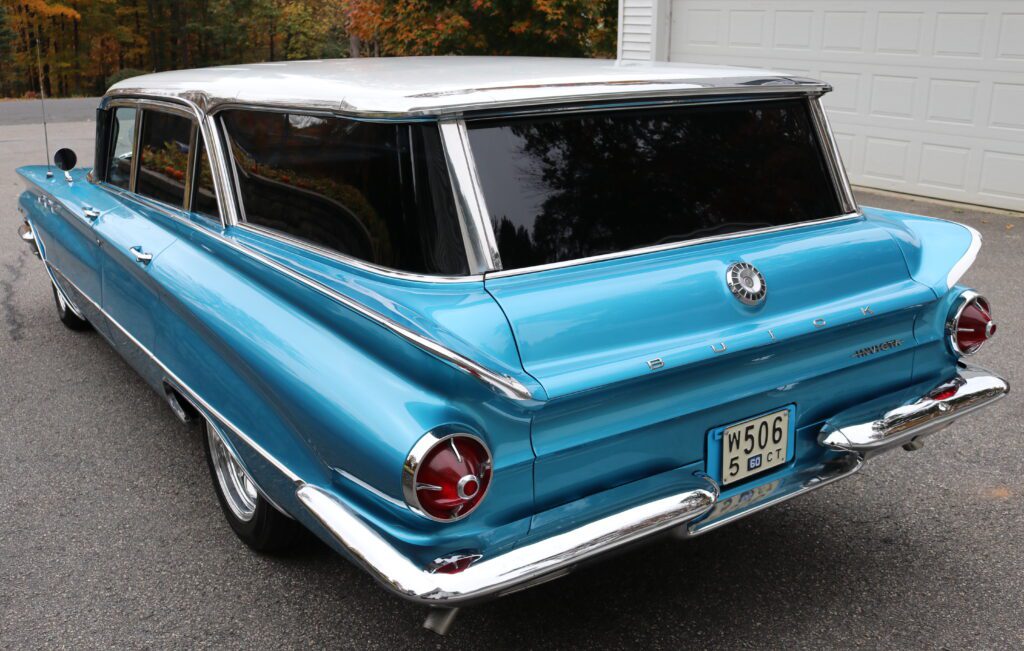 "We grew up with station wagons. We just always had that and that's what I wanted another one of," he said, referring to a body style that was especially popular in the 1950s and 1960s. "That's what you had. You had no minivans, no SUVs. You threw the kids in the back of the car and away you went. No seat belts. Mom and Dad had the cigarettes. Times were different," said Cote.
He recalled that his family had Ford Country Squire wagons and a Dodge Coronet wagon when he was growing up. "We always fought for who got the back seat, 'cause you could look out the back window," he said, referring to the backward facing rear seat found on some station wagons at the time.
Unfortunately, the Invicta doesn't have a third-row seat way in the back.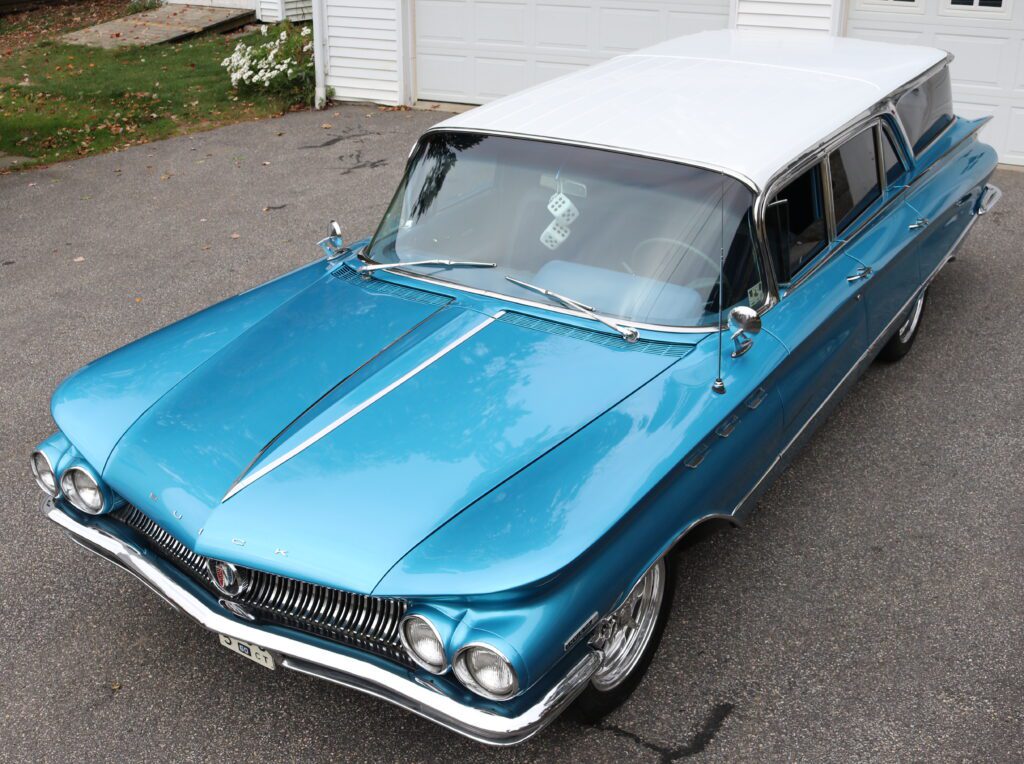 Buick built the full-size Invicta from 1959 to 1963. It was a sporty upgrade from the LeSabre with a 401-cubic-inch Nailhead V8 engine with electric windows and an electric window in the tail gate.The first-generation Invicta, of which Paul Cote's car is an example, was sold during the 1959 and 1960 model years and exhibited the brand's traditional "Ventiports" on the sides.
"People just love it. They like the lines. They always take photographs of it, typically down the sides. People always comment how everyone grew up with station wagons and there's none left. They love it," said Cote, who often takes it to car shows.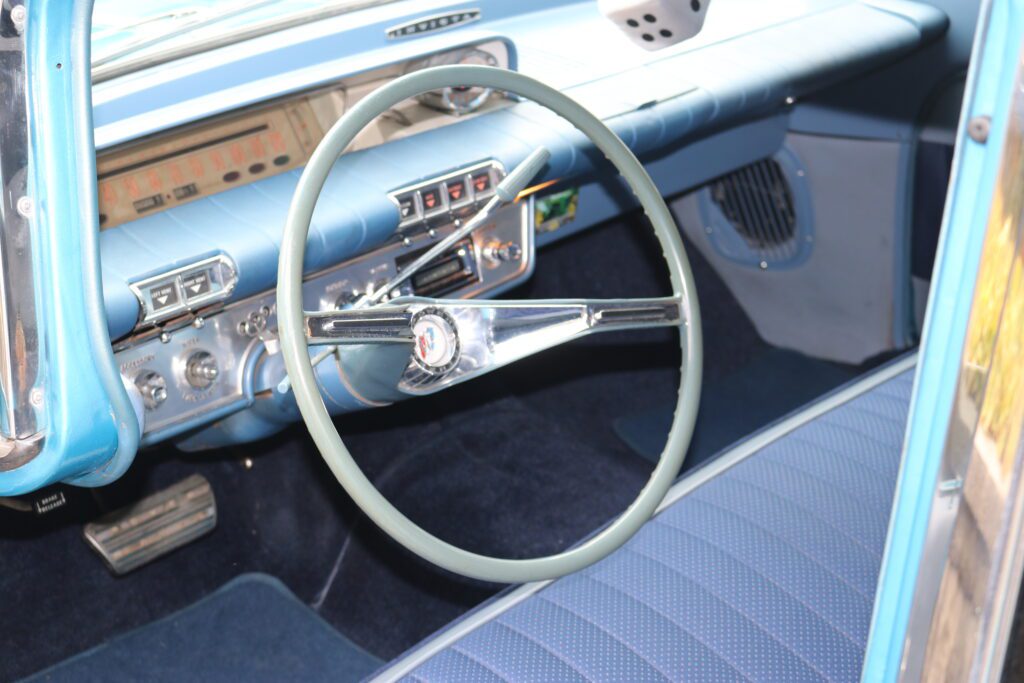 The car does have some interesting features. Cote said the Invicta has a gas pedal starter; the last year it was offered. "In order to start it, you turn the key and you had to push the gas pedal all the way to the floor. That engages the starter. The key switch was simple on and off. It's a little harder on the starters and the solenoids, which is maybe why they got away from it, but it worked at the time," he said.
The Invicta also has an odd speedometer. The speed of travel is observed by looking at an adjustable mirror in the dashboard. "What's really unique on this one; the speedometer is actually horizontal. To look at your speed, you look at a mirror. You can angle the mirror to adjust to the height of the person," Cote said.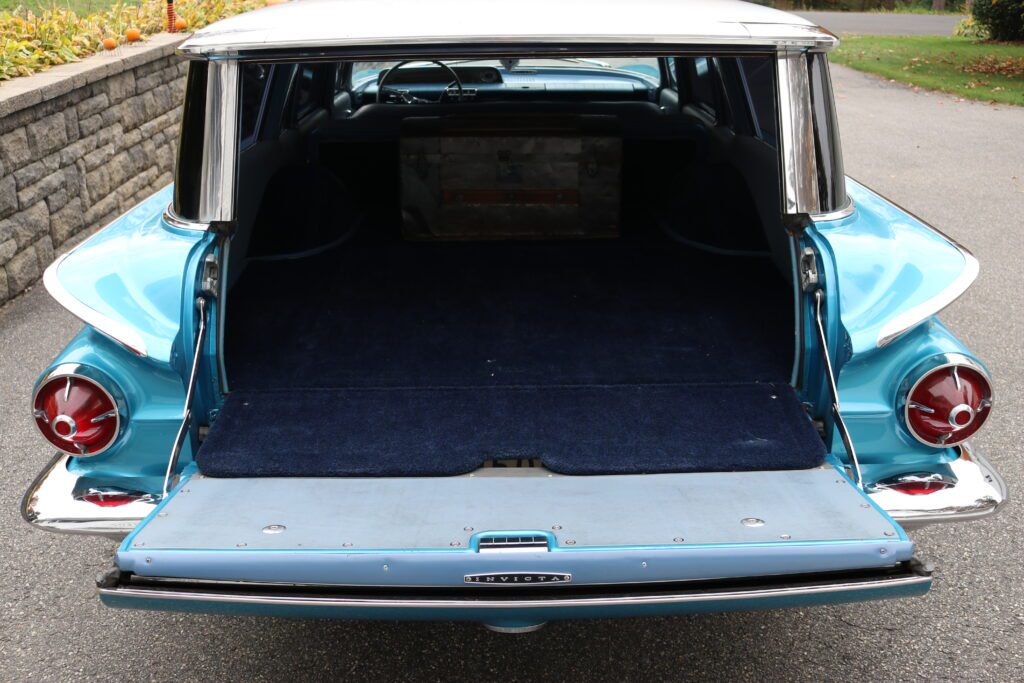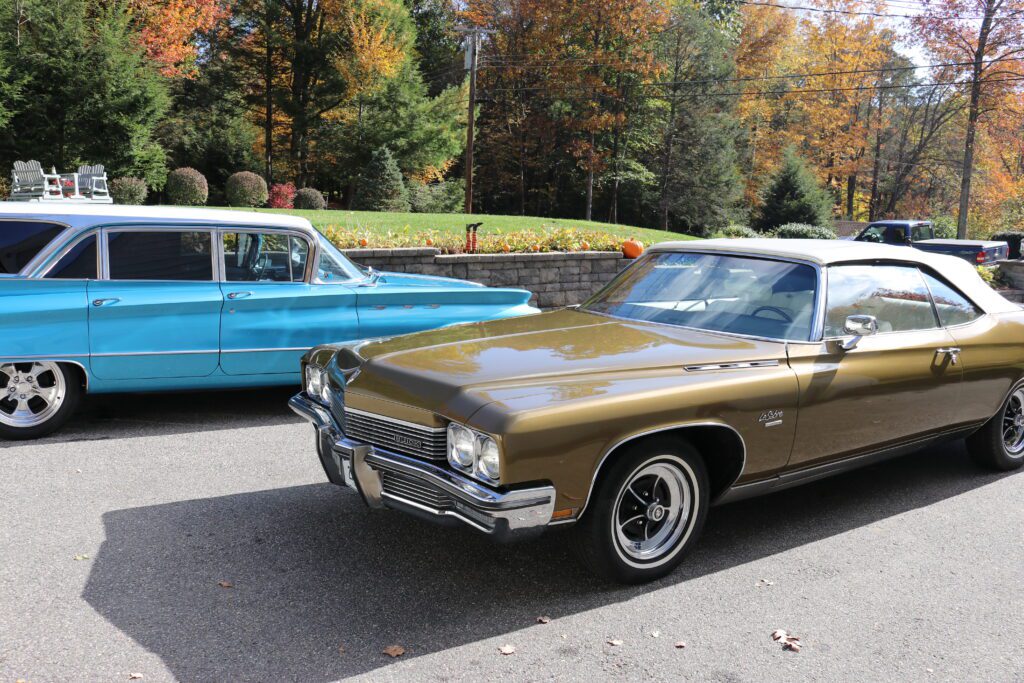 With a 123-inch wheelbase, nearly nine inches longer than a modren Buick LaCrosse, the Invicta was large car. "They weren't very fast but they had a lot of torque," said Cote, adding that as far as handling "it's not bad considering the size of it. It handles pretty decent. It's typical of the older cars; turn the corner, turn the steering wheel and wait a minute."
Having built childhood memories with station wagons, he's now doing so again as an adult with the Invicta, a car that gets noticed wherever he takes it. "There were about 8,300 made. Lord knows how many are left," he said.
See the 1960 Buick Invicta in action in this YouTube video…
Subscribe to RIDE-CT's YouTube channel for classic car videos and more.