WEST HARTFORD, CT – It's not uncommon when classic car owners go out for a cruise to end up at an ice cream stand. As of a week ago, there's one more ice cream purveyor to visit in Connecticut. It's the new Kilwins shop at Blue Back Square in West Hartford that sells chocolates, fudge and "original recipe ice cream."
There are more than 150 Kilwins locations across the country, but this store is the first in Connecticut. It belongs to Jay and Kathleen Allen. They're Bristol, CT natives who moved back to the state from Maryland. Kathleen showed off the shop to RIDE-CT on Friday amidst a steady flow of customers.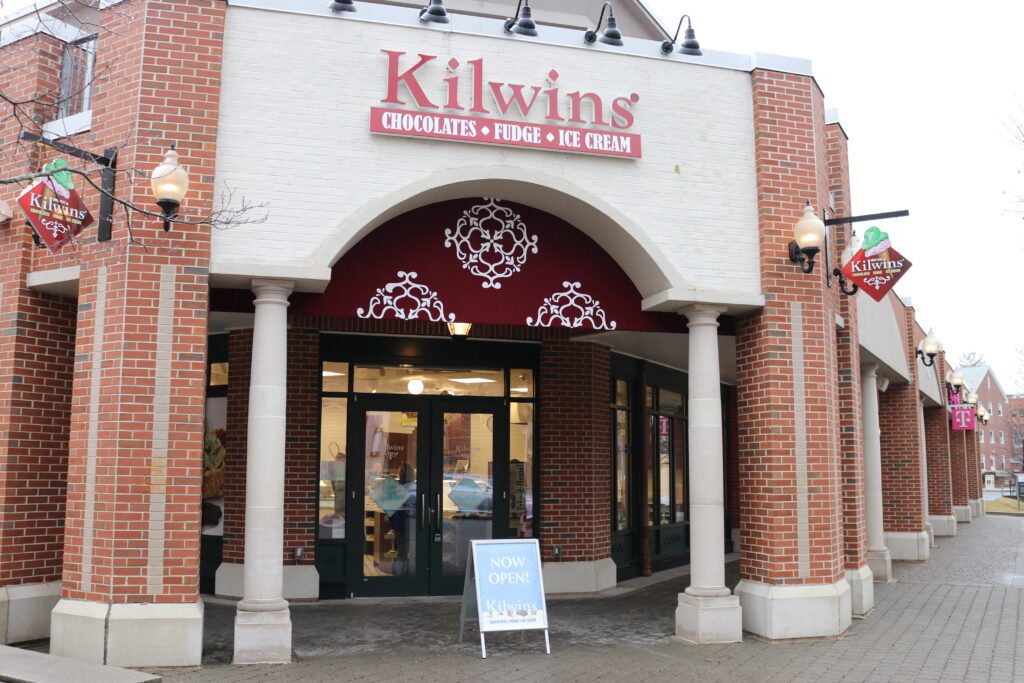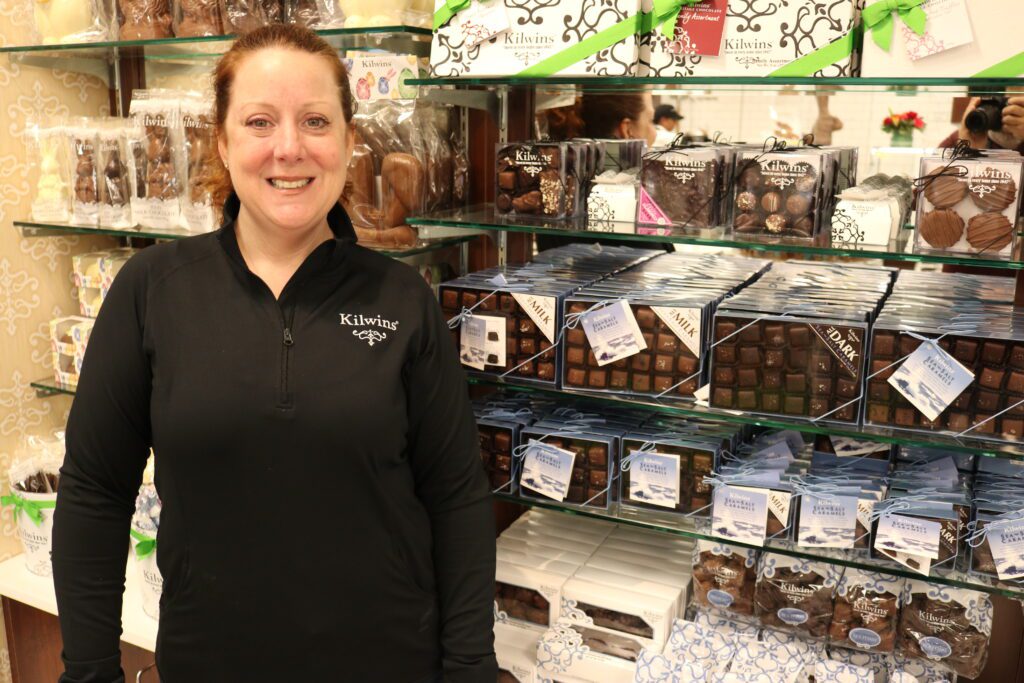 "Kilwins is very special to me," she said, recalling that she used to visit a Kilwins store in Vero Beach, FL with her father and has fond memories of their outings. "It's a place where memories are created," Allen said when asked to describe Kilwins.
The chain's actual motto is "Sweet in every Sense since 1947," and it lives up to it. "We appeal to every sense," she continued, noting the sweet aroma that's evident upon entering the front doors. The store is bright and neatly organized; chocolates and fudge near the entrance and the ice cream farther inside. There's also an open kitchen area that is visible through large windows on the side of the store.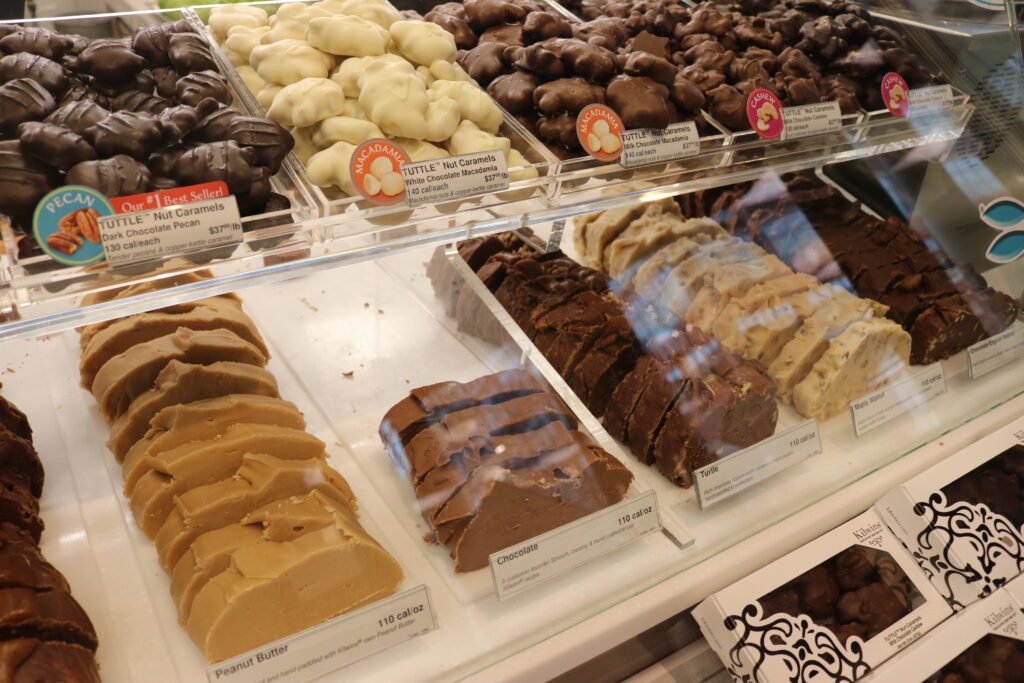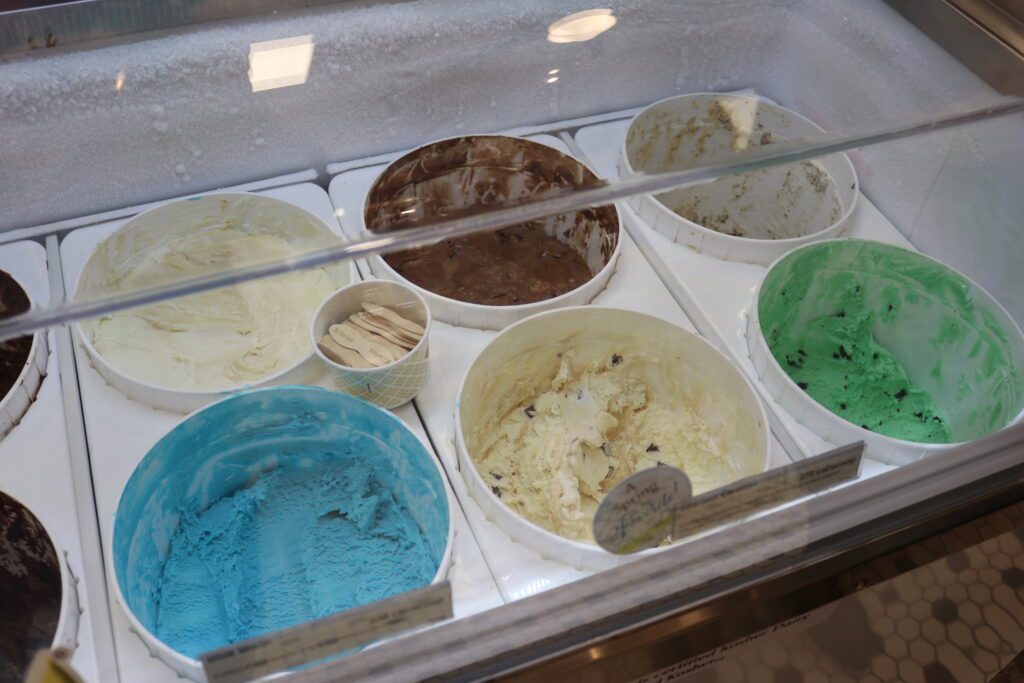 Kilwins offers 24 flavors, with seasonal favorites being rotated. The store-specific flavor that will be available year-round in West Hartford is purposely dubbed "We-Ha Mud," the We-Ha being shorthand for West Hartford. It's a "velvety vanilla-flavored ice cream with an explosion of chocolate chips, swirled with rich caramel."
Another favorite flavor, especially among kids, is the colorful Superman.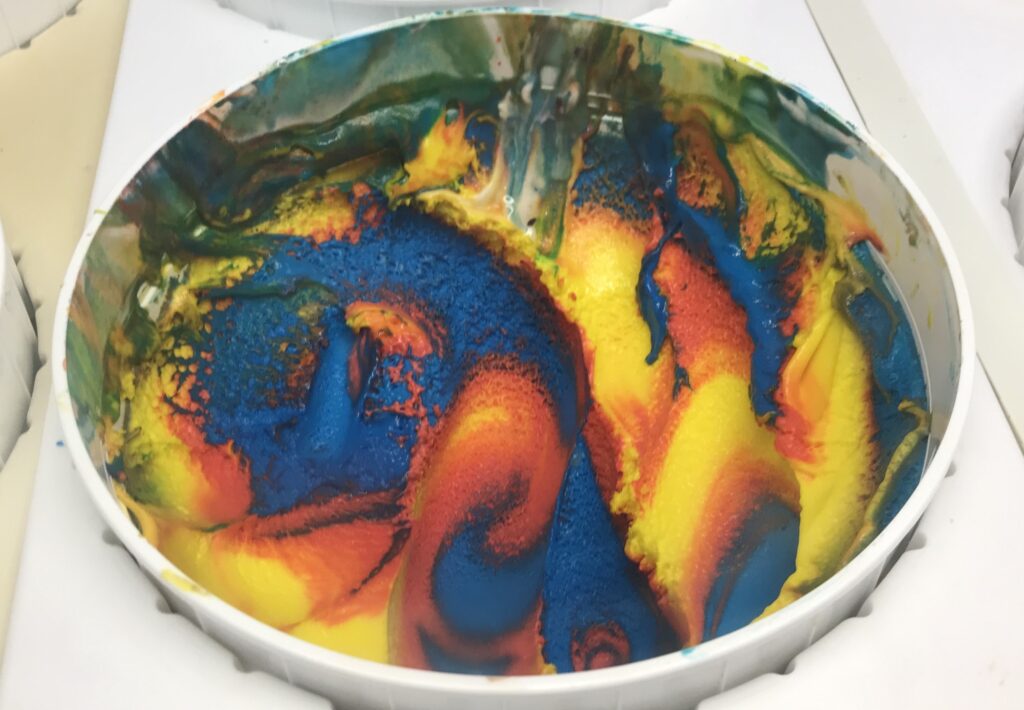 Old-timers in the state may recall back to the 1960s went the artisan chocolate brand Hilliards had a store on Farmington Avenue in downtown West Hartford. Part of the fun of visiting was being able to watch the chocolates being made thanks to the shop's "Kitch-In-Vue" design. Kilwins has a similar setup.
"Part of the experience is something is always cooking in our kitchen," said Allen, noting that caramel was in the process of being made by one staffer. Others sliced peanut butter fudge and prepared apples for being dipped in caramel.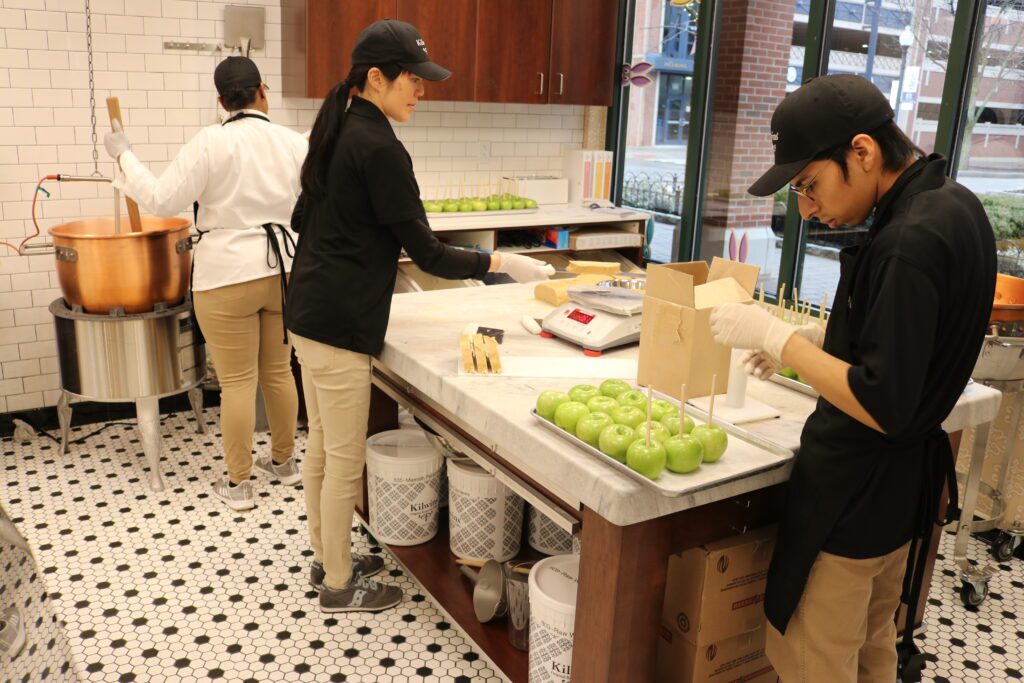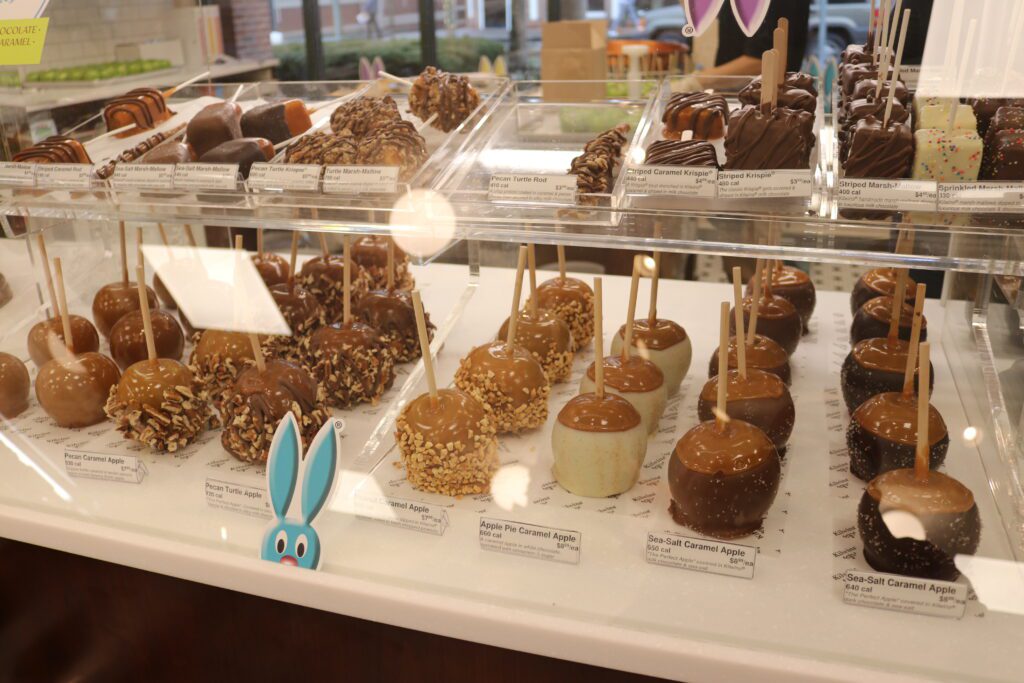 While the soft opening of the Kilwins location hasn't generated traffic jams like the launch of a Krispy Kreme doughnut shop once did, the new shop has already been enjoying strong patronage. "It's been like this all week. It has just been steady business," said Allen, who estimated that half are already aware of the brand while half are newcomers.
Kilwins was founded in 1947 in Petoskey, MI by Don and Katy Kilwin.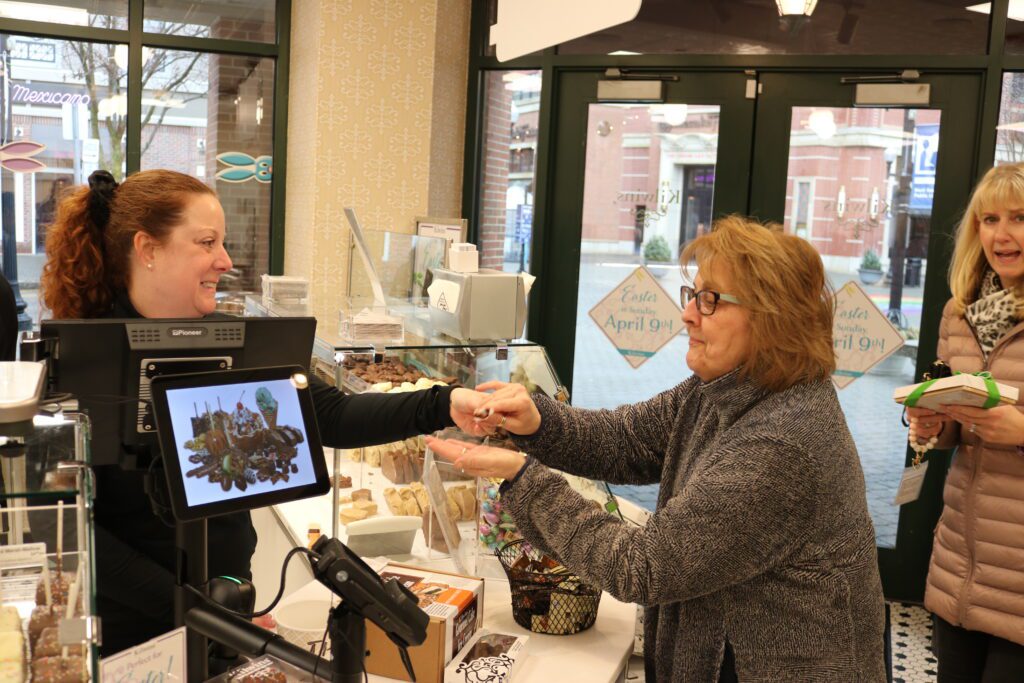 (Photos by Bud Wilkinson)
(Editor's note: This story marks the launch of a new page on RIDE-CT – Classic Cars simply titled "Ice Cream." It will be devoted to visiting and reporting on the many ice cream shops and stores in the state.)