WINCHESTER, CT – Matthew Cannuli was only 14 years old and living in Bristol, CT with his parents when – unbeknownst to them – he acquired his first car. It was a six-cylinder 1965 Rambler Classic 770H produced by AMC.
"I saved up money from doing lawns, snow blowing, plowing, leaves, whatever a kid could do around the neighborhood," recalled Cannuli, who is in his early 30s now and calls Winchester home. 
His brother Rob, who is 18 years older, made the actual purchase after they spotted it for sale at a car show. The price was $2,100. "It needed a little bit of work, had some issues, and I fell in love with the car," he said.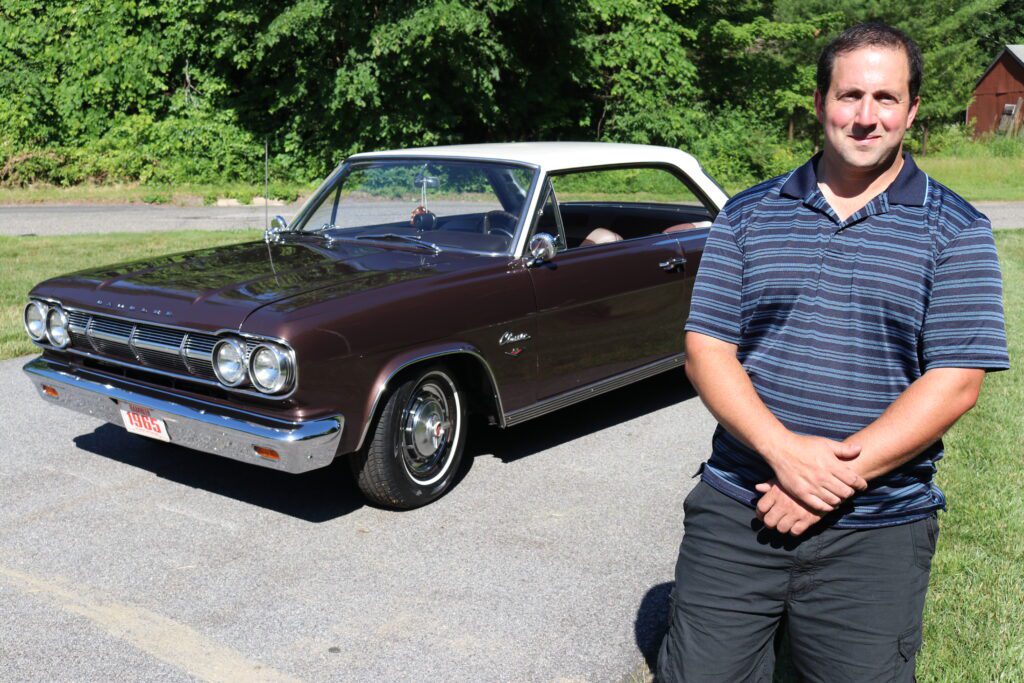 "I gave him the money. He went out and bought the car. We got the car to his house. Did a few things on it. For two years, it stayed at his sister-in-law's house and then when I turned 16, I took the car out. I said, 'Hey, Mom and Dad, look what I got.' They were a little beside themselves."
Some strategy was employed in bringing the car home. "My parents went to New Jersey for a family function. I didn't go for some reason. I brought the car home and I put it in the garage.  They came home and hit the button opener and there was pretty much this car sitting in the garage," Cannuli said. 
His parents' negative reactions were short-lived as they quickly saw an upside to their teenaged son having an old car: "It's better than having you out partying and stuff. You're home in the garage. We know where you are."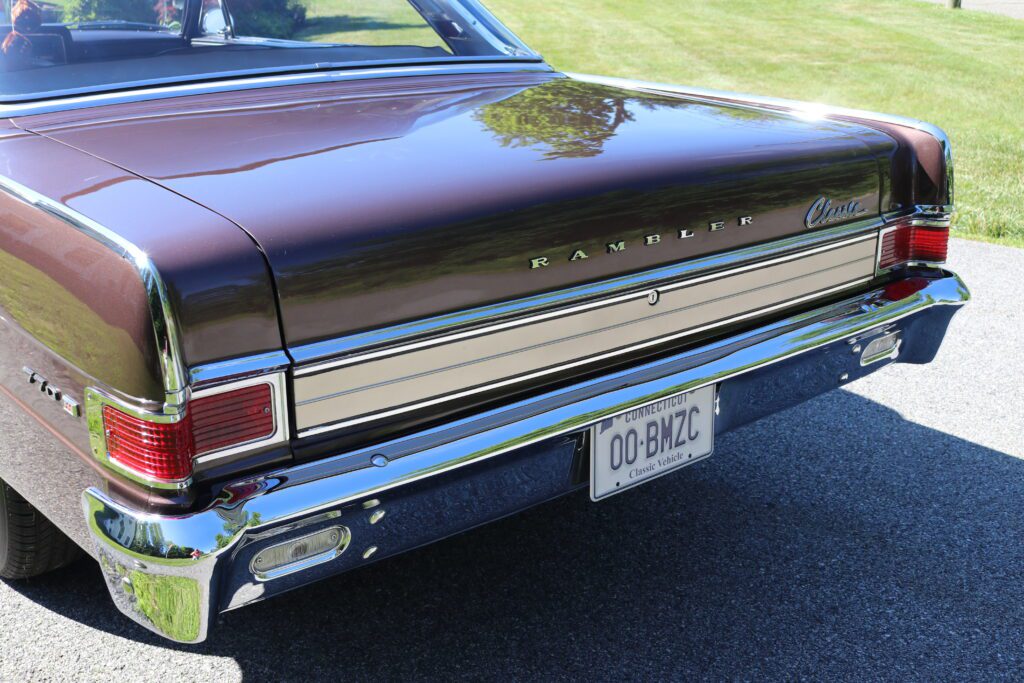 Cannuli's brother was already into cars in a big way. He owned a 1969 Dodge Dart and a 1965 Rambler Marlin, a fastback muscle car version of the intermediate Classic. The Marlin got lots of attention. "Everybody used to run over to the car, "Oh my god, I've never seen one,'" said Cannuli, reporting that he wanted something unique as well.
With his Classic finally out from hiding, Cannuli began working on restoring it. "Every year I did something," he said. The engine got rebuilt. The body got redone.
In 2009 when he was 19, he drove it to a car show in Hershey, Penn. It was there he got rear-ended by a girl who had been drinking. The Classic went over a guard rail, down an embankment and into a culvert. "The car was pretty much totaled," he said.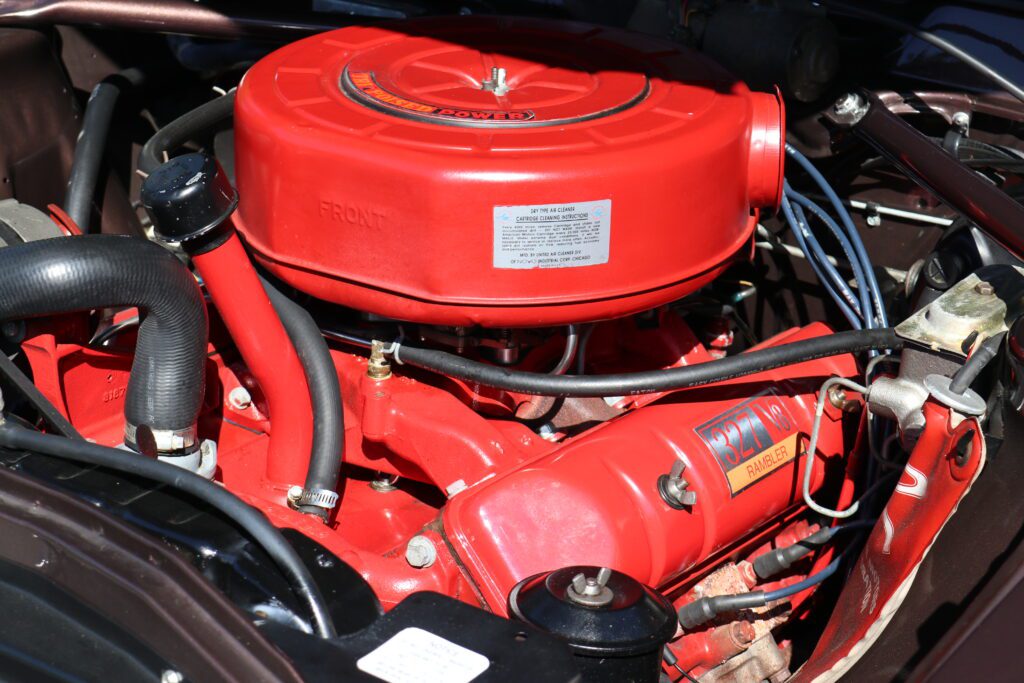 With the Rambler having been his passion, Cannuli was determined to find another Classic. He soon did – another Classic "770H" with a 327-cubic-inch V8 engine, three-speed automatic transmission. This one cost $500. He then began what became a five-year restoration process.
"I was able to save all my interior from my other car. That's why I kept it the brown," he said, referring to the Cordova brown exterior with frost white top.  
Rambler built the Classic from 1961 through the 1966 model year. There were three body styles over that period. Cannuli's is an example of the third generation, which was available as a two- and four-door sedan, a two-door hardtop (a pillar-less coupe), a two-door convertible and four-door station wagon.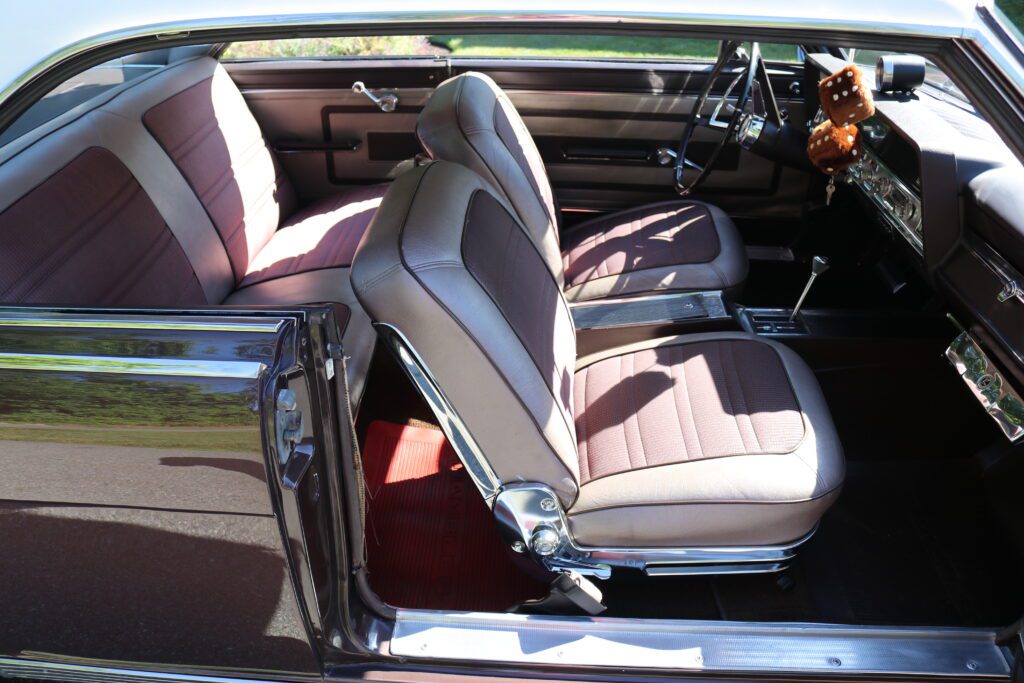 Cannuli's Classic is a 770H, which is the hardtop with the highest trim level and the 327-cubic-inch engine. It has bucket seats and a console. "They're kind of ahead of their time. This was the first year for front disc brakes," he said, listing a factory tachometer, power steering and a tissue box below the dashboard among its other features. 
The Classic has "a comfortable boaty ride," he said. "It's an enjoyable car. You get about 20 miles to the gallon, so we do cruises, we daily drive it and take it on vacation."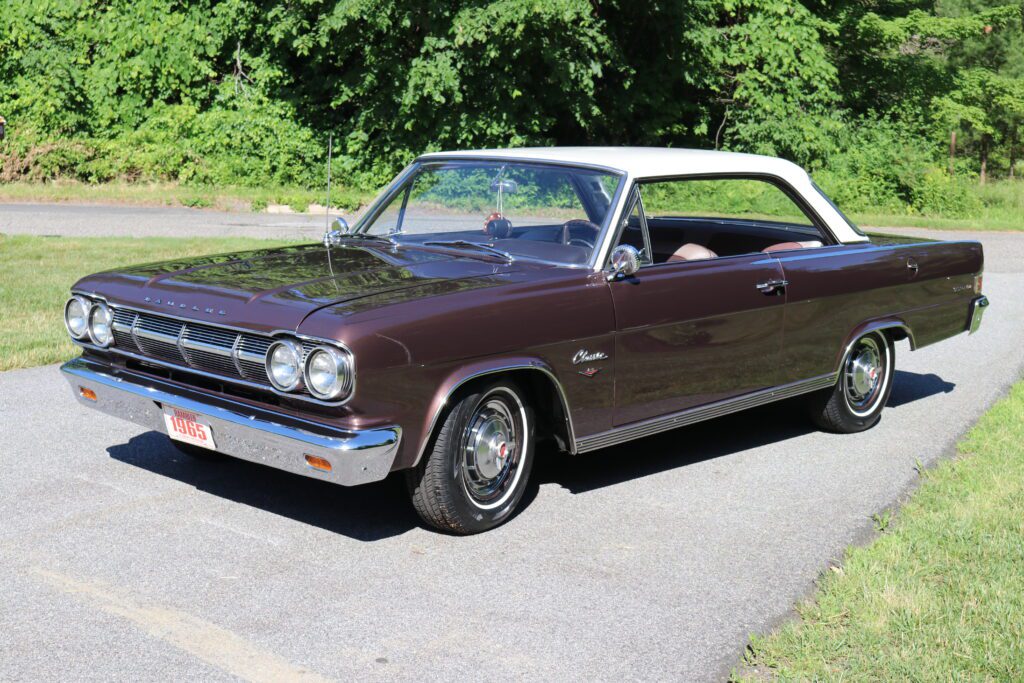 Only 1,170 examples of 770H variant with the 327-cubic-inch engine were produced during the 1965 model year out of total run of 5,706. His has certainly accomplished what he'd hoped it would. "I like going to a show and being the only one," Cannuli said.
See the 1965 Rambler Classic 770 in action in this YouTube video…
Subscribe to RIDE-CT's YouTube channel for classic car stories and more.