It was an inexpensive two-door sedan that only lasted four model years from 1951 through 1954. To keep manufacturing costs low, Kaiser-Frazer built its affordable Henry J with fixed rear side windows and without arm rests or a glove box. It also lacked a trunk lid, making it necessary to be a contortionist to access the storage space behind the rear seat.
"To get anything in and out of it, it's a challenge. God forbid you ever got a flat tire. The spare, the jack and the lug wrench are all tucked away in the back corner," said Brian DeFrancisco of Torrington, CT who reported that the rear seat does fold down to provide entry to the rear compartment.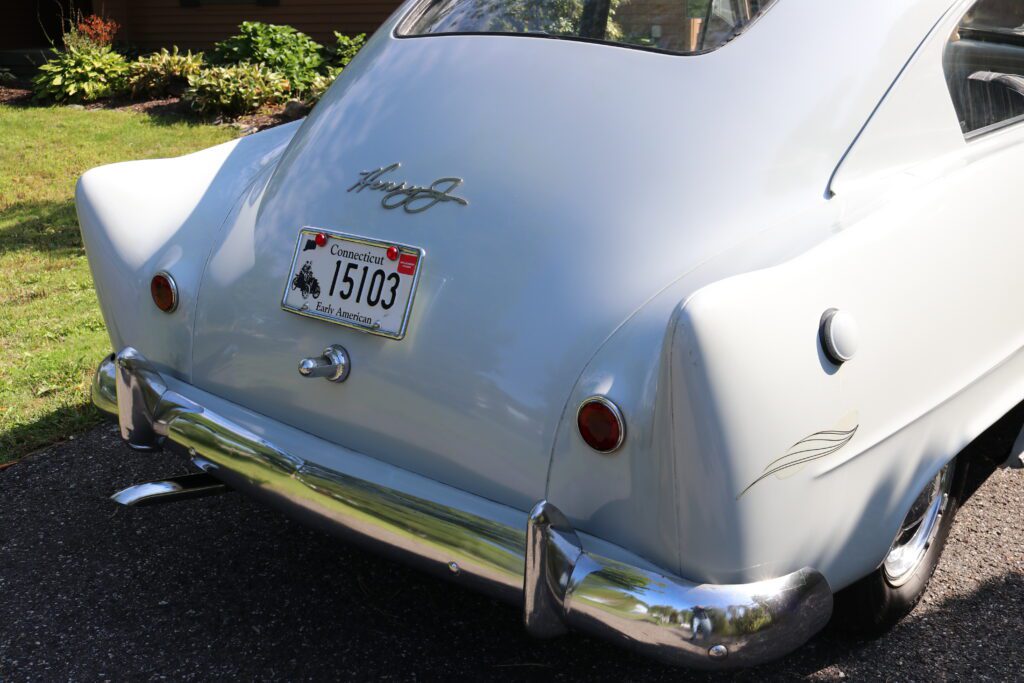 DeFrancisco owns a barebones 1951 Henry J that he inherited from his father in 2021. RIDE-CT spotted it at a car show in downtown Torrington last July on one of the few occasions it has been seen in public in the last 40 years.
DeFrancisco's dad purchased the Henry J in the early 1980s at the urging of his son who spotted it for sale for $750 in an ad in the "Waterbury Republican" newspaper. It was a four-cylinder version with a three-speed manual transmission.
"My father's cousin had one years ago and I always liked the car. There was none around and I kept scouring all the classified ads and came across this vehicle when I was 12 or 13 years old in the Waterbury paper," said DeFrancisco, recalling that the ad for the used Henry J stated, "Runs, but does not move."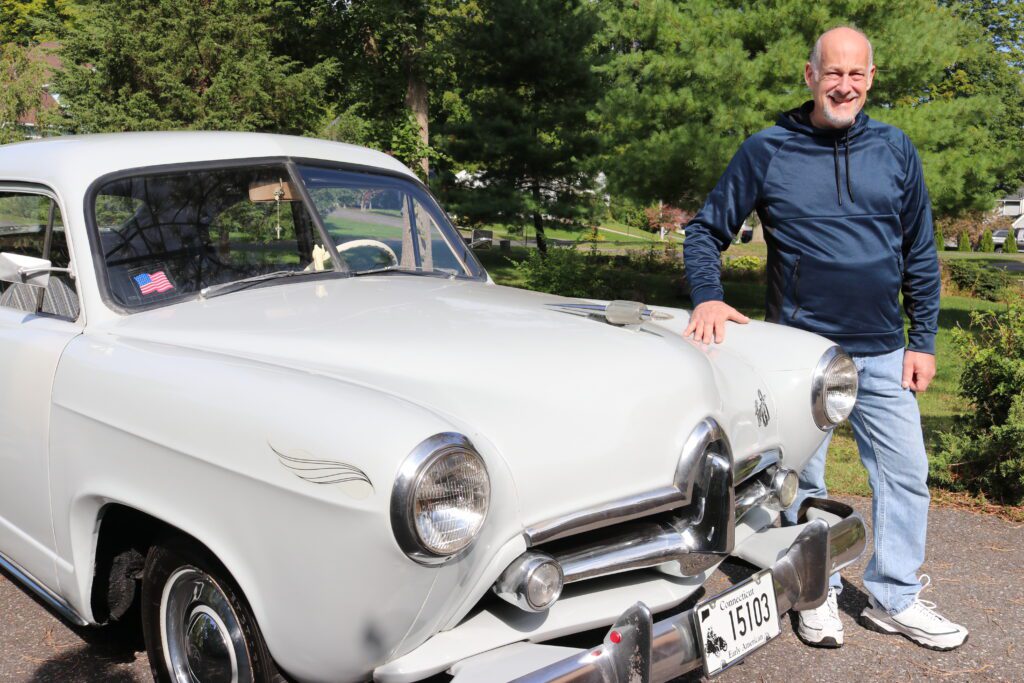 The Henry J had been stored in a garage. "Basically rust-free as you see it now other than faded paint with a bad transmission. My father bought the car, drove it home all the way to Torrington in first and third gear, without second gear," he said.
The Henry J was given new paint and a replacement transmission was found at a junkyard in Plymouth, but the refreshened car ultimately fell into disuse. "Ever since then the car has basically been sitting in the garage for the last 40 years until my father passed away and left me the car with the agreement I would never cut it up and make it a hot rod," DeFrancisco said.
While it did get started and taken to a car show or two in 2010, DeFrancisco said the Henry J was largely undisturbed until he decided to bring it back to life last year. "It's been tucked away, but fresh gas, new plugs and a couple of prayers, and she fired right up and here I am," he said.
The Henry J was named after the chairman of Kaiser-Frazer Corporation, Henry J. Kaiser. Its development began in 1949 funded by a reported $44 million federal loan from the Reconstruction Finance Corporation. The loan was contingent upon the model being able to carry five adults and sell for $1,300.
"This was basically your modern-day economy car. It was a flathead four-cylinder, three-speed manual transmission that they advertised to get over 30 miles to the gallon, which back in the '50s was pretty much unheard-of," DeFrancisco said.
While the Henry J sold well initially with 81,000 being produced the first year, the economy market was soon tapped out. Only 17,500 sold in 1953. In 1952 and 1953, the Sears department store also sold a version of the Henry J rebadged as an Allstate but fewer than 2,400 were built.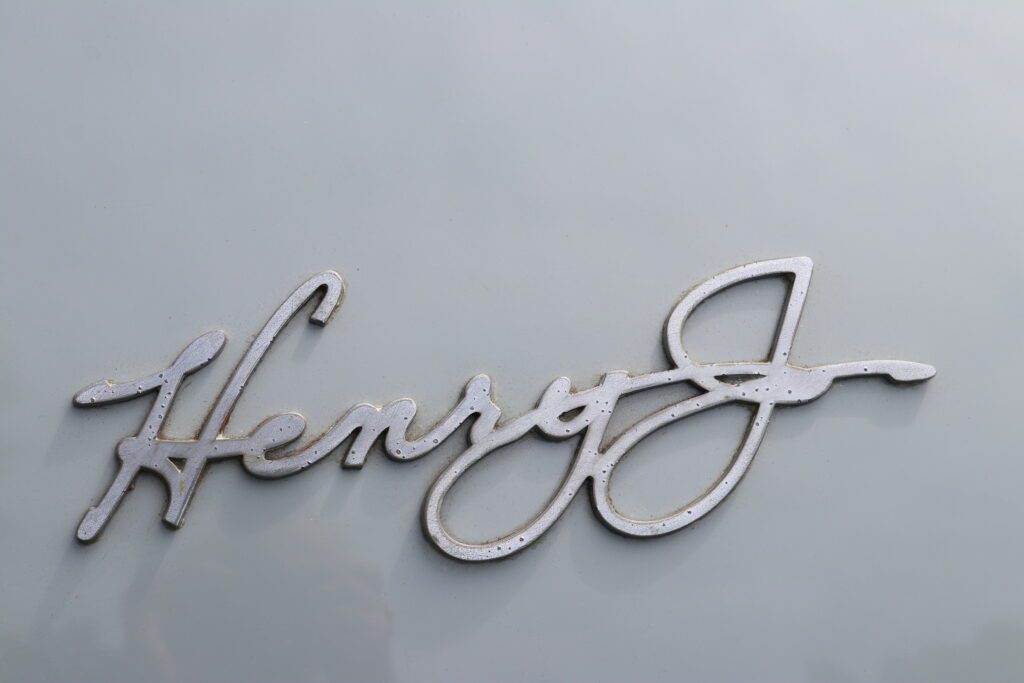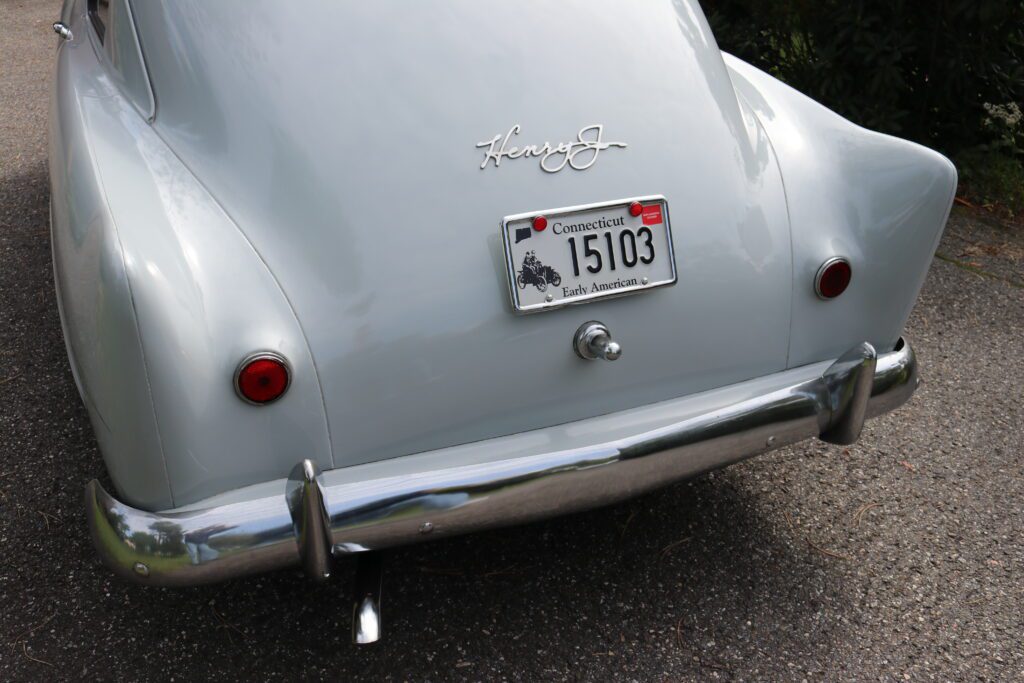 Seeing a Henry J is uncommon. A registry compiled by a Kaiser-Frazer owners club only shows 160 of the four-cylinder 1951 models still in existence. "These cars were only made for four years. Most of them were cut up and made into drag race cars, hot rods back in the '60s and '70s and there's very, very few left that are basically still an original vehicle," said DeFrancisco, whose Henry J is unmolested.
"Probably at a car show most people have never seen one or they remember them just as hot rods back 40, 50 years ago. To have an all-original Henry J is definitely a standout at any car show or cruise night," he said.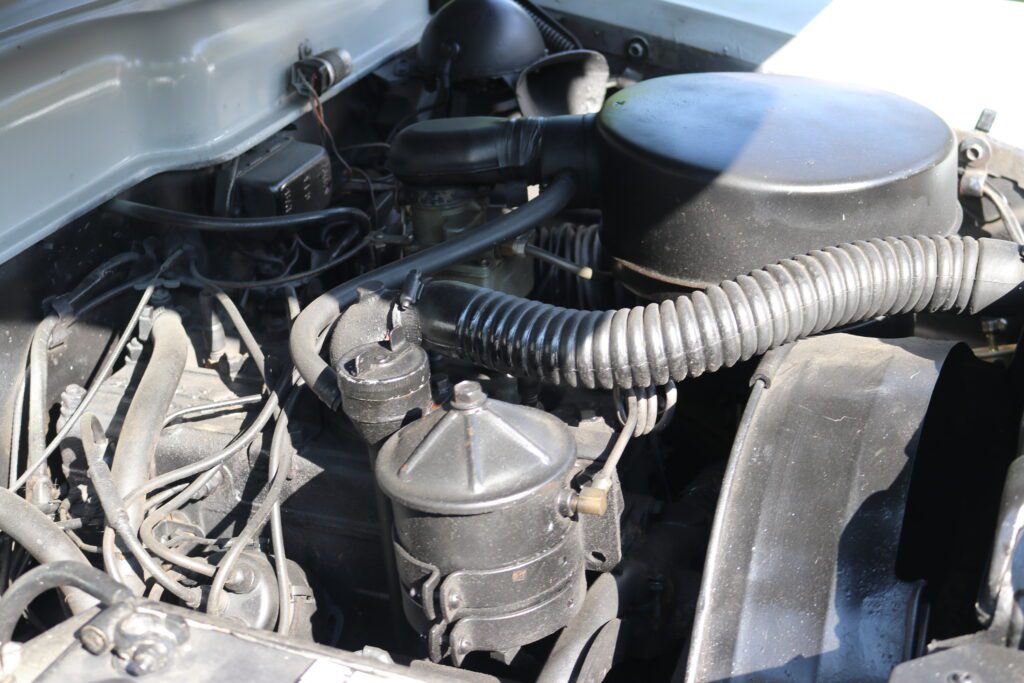 DeFrancisco's Henry J is powered by a 134-cubic-inch, four-cylinder engine (although a 162-cubic-inch six-cylinder engine was also available). "It's not a speed demon car. It's basically a 1950s economy car. It gets from point A to point B. Top speed is about 65 miles an hour at best pushing it," he said.
DeFrancisco doesn't have grandiose plans for the Henry J. He just wants to preserve it per his father's request. "Before he passed away he left me the car with the agreement I would never cut it up and make a hot rod out of it, and to honor his wishes I going to keep it original and take it to an occasional cruise night," he said.
See the Henry J in action in this YouTube video…
Subscribe to RIDE-CT's YouTube channel for classic car videos and more. It's free!