(Editor's note: On May 23, Ford announced it has reversed its decision to eliminate AM radios and will include them in 2024 models.)
It's news that quietly began circulating in mid-March, but is slowly getting attention. That's a sure sign that it's no big deal, isn't it? Important stories spread like wildfire and create blowback. Ford's decision to stop putting electronic devices containing the AM radio band in new gas-powered and electric vehicles in 2024 barely got noticed.
It has only been on the past few days that stories have been popping up in mainstream media. This is despite the fact the radio trade website InsideRadio had a short story back on March 16. Over the weekend, the "Detroit Free Press" newspaper had a story that quoted a Ford spokesman.
"We are transitioning from AM radio for most new and updated 2024 models," Ford spokesman Wes Sherwood told the Free Press.
"A majority of U.S. AM stations, as well as a number of countries and automakers globally, are modernizing radio by offering internet streaming through mobile apps, FM, digital and satellite radio options. Ford will continue to offer these alternatives for customers to hear their favorite AM radio music, news and podcasts as we remove amplitude modulation — the definition of AM in this case — from most new and updated models we bring to market."
Other Brands Have Already Dropped AM
While neither General Motors nor Stellantis have dropped AM radio from their vehicles, other manufacturers already have abandoned the band. Included on the list are BMW, Mazda, Volkswagen and Mazda as well as electric automakers Polestar, Rivian and Tesla, according to the Free Press.
In the case of the latter three brands, it makes sense from a cost standpoint because EV motors generate electromagnetic interference that make it difficult to receive AM signals, although shielding could solve the issue.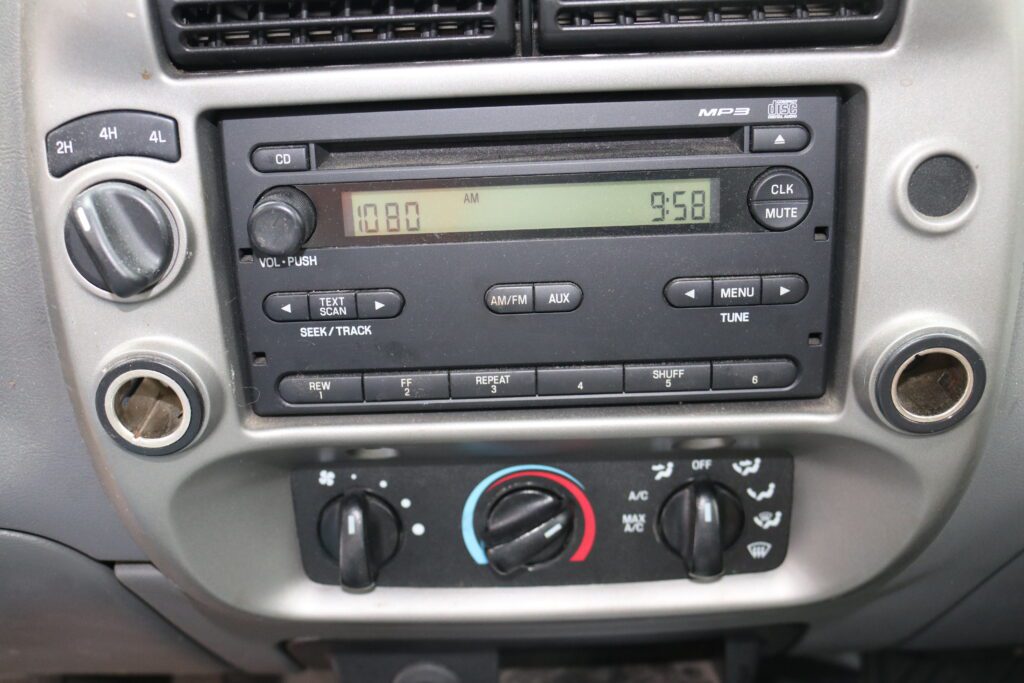 There is concern among broadcasters over the loss of the AM band in vehicles going forward even though in-vehicle listenership is eroding. Radio Ink reported last year that a 2022 Jacobs Media Tech Survey revealed that AM/FM listening in cars went from 62 percent in 2018 to 56 percent in 2022. Bluetooth was listed as the most important option with AM radio only cited by 31 percent of those responding.
"There's no question that AM radio plays a critical role in informing Americans and keeping them safe; it is the backbone of the Emergency Alert System," NAB Senior VP of Communications Alex Siciliano told "InsideRadio."
"This is why numerous policymakers and FEMA representatives have sounded alarm bells for automakers. We are certain that Ford does not want to alienate the nearly 48 million Americans who listen to AM radio, and we'll continue working closely with the (industry trade group) Alliance for Automotive Innovation and individual manufacturers to keep this important service in cars."
AM Is Headed To The Boneyard
But is it already too late to block the auto industry's move away from AM? Is AM in cars and trucks destined to go the way of the eight-track tape and the cassette? The signs are there. AM is rapidly dying. Ratings prove it and there's no chance of resuscitating it. Companies like Ford are wise to avoid needless spending.
In Facebook post Tuesday on the Remembering Hartford Radio page, longtime Hartford radio personality Gary Craig perhaps explained why:
"The other day, I drove from Tampa to Daytona Beach for the day. On the way back to Tampa, as I like to do, I spent some time scanning the AM dial starting in Daytona Beach. Most signals were unlistenable. Static and cracking. There were only two stations that came in clear enough to listen to. One was a Spanish station, the other a religious station. How the hell can these stations afford to stay on the air? The AM band used to be filled with great personalities and great music. It's just sad."
That there's been so little reaction to Ford's revelation regarding its plans for AM sums up the important of AM in today's media world.