LITCHFIELD, CT – He's owned it for seven years and is now looking to sell it. It's a pickup variant of one of the most maligned models in automotive history thanks to the 1965 book "Unsafe At Any Speed" by Winsted, CT native Ralph Nader.
The vehicle being sold is a 1961 Chevrolet Corvair Rampside pickup that Gary Zeller of Litchfield, CT found on eBay in Oregon more than seven years ago. It has "Corvair 95" badging on the sides, signifying it's a light-duty truck model rather than a passenger car model.
Zeller pinpoints Feb. 27, 2016 as the date that he took delivery of the two-tone Corvair. "February 27 is also Ralph Nader's birthday, so we named the truck 'Ralph' and we've been having a ball with it ever since," he said at the time.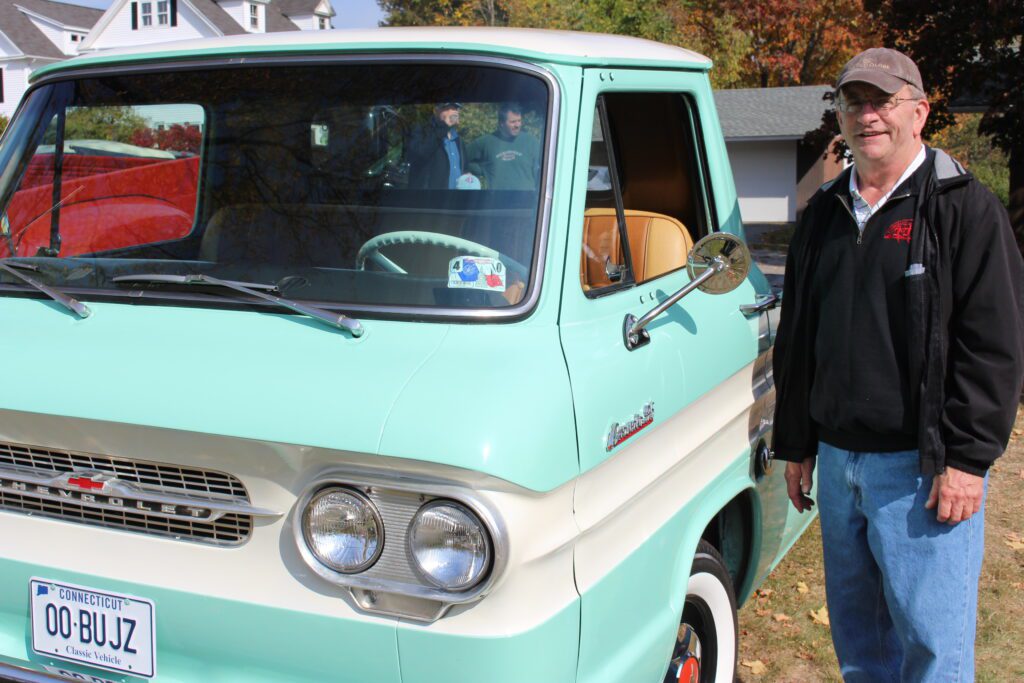 Like all Corvairs, which Chevrolet built from 1960 to 1969, the pickup has an air-cooled engine in the rear. It also has a "cab over" design with the passenger compartment above the front wheels.
Zeller says the Corvair is "very quiet when you're up on the cab. I try to drive it at least once a week. It's pretty nifty. It was built to compete with the Volkswagen back in the '60s. This model – the truck – only lasted to 1964. The car went all the way up to 1969 and then kind of petered out when the Camaros came out in 1967. GM wanted to put all their weight behind the Camaro instead of the Corvair."
Nader's infamous book also played a role in the Corvair model's declining sales figures. Why did Zeller buy it?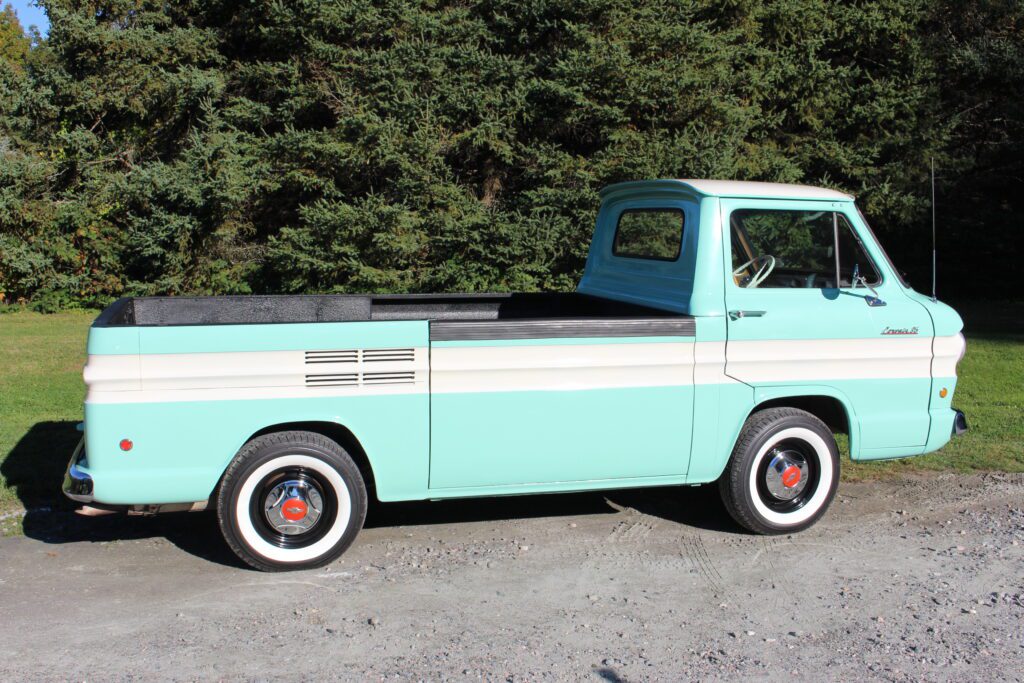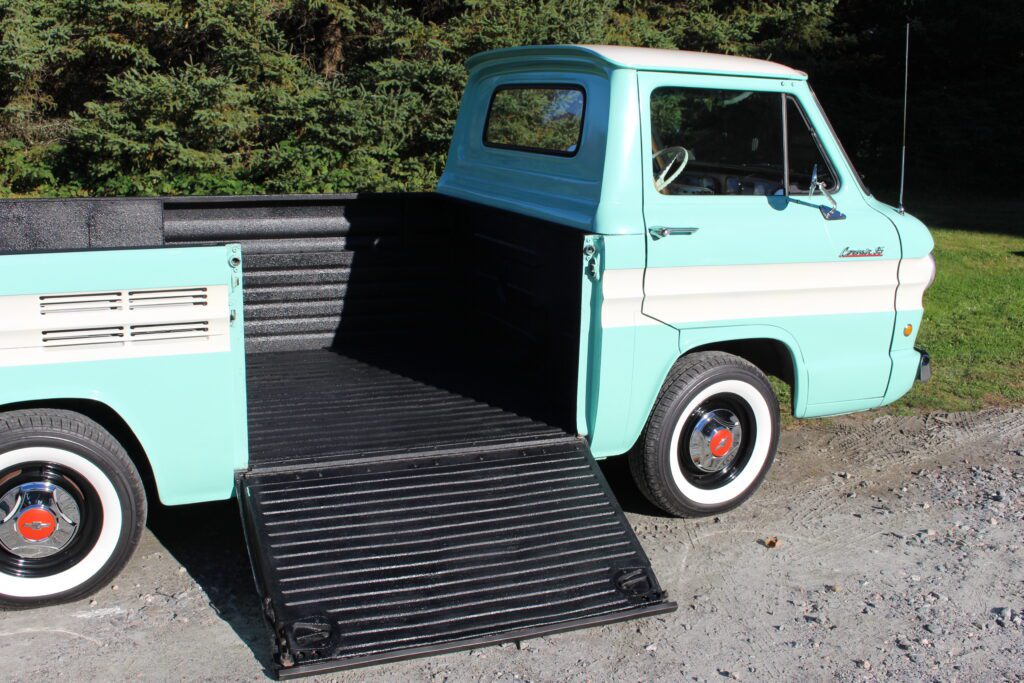 "I wanted something that was different when you went to some of the shows. I didn't want the same type of vehicle. You see all the GTOs and Super Sports. I've had those. I wanted something different," he said, adding that he previously owned a Corvair convertible "which was very nice."
The Rampside has a top speed of about 55 miles per hour, but it can struggle going up hills as well as hit higher speeds on a down grade. "It gets pretty good gas mileage; probably gets 30 miles to the gallon," he said.
The engine is a 145-cubic-inch, six-cylinder with 80 horsepower. It has a two-speed "Powerglide" transmission. The shifter in the dashboard, with a display that reads R, N, D and L for reverse, neutral, drive and low. The passenger compartment is compact.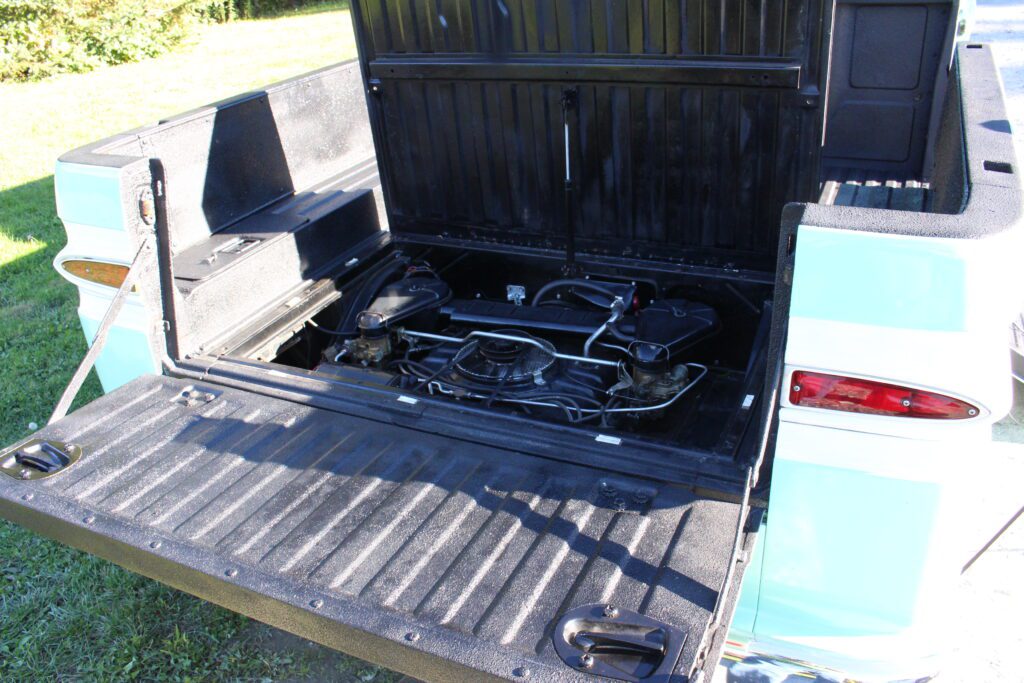 The side ramp is the model's most notable feature, enabling cargo to be loaded into a cargo area between the motor and the cab.
"The ramp comes down. It's got two latches, one on each end and a lock that unlocks it. You lay the ramp down. If you had a hand truck you could pull your appliances or whatever else you had on it right up without having to come in from the back entrance. Made it a lot easier to load it and unload it," said Zeller, adding that the model was commonly used by appliance stores and by famers.
"They say there was a model with two ramps, one on each side. I've never seen one so I don't know if it's a legend or it actually did exist," he said.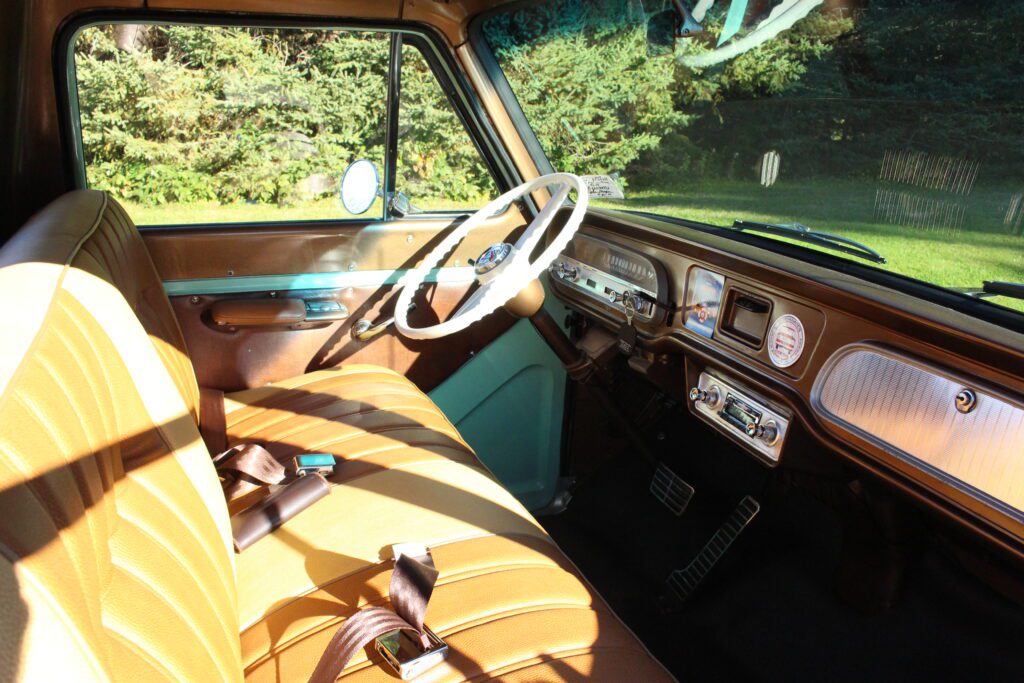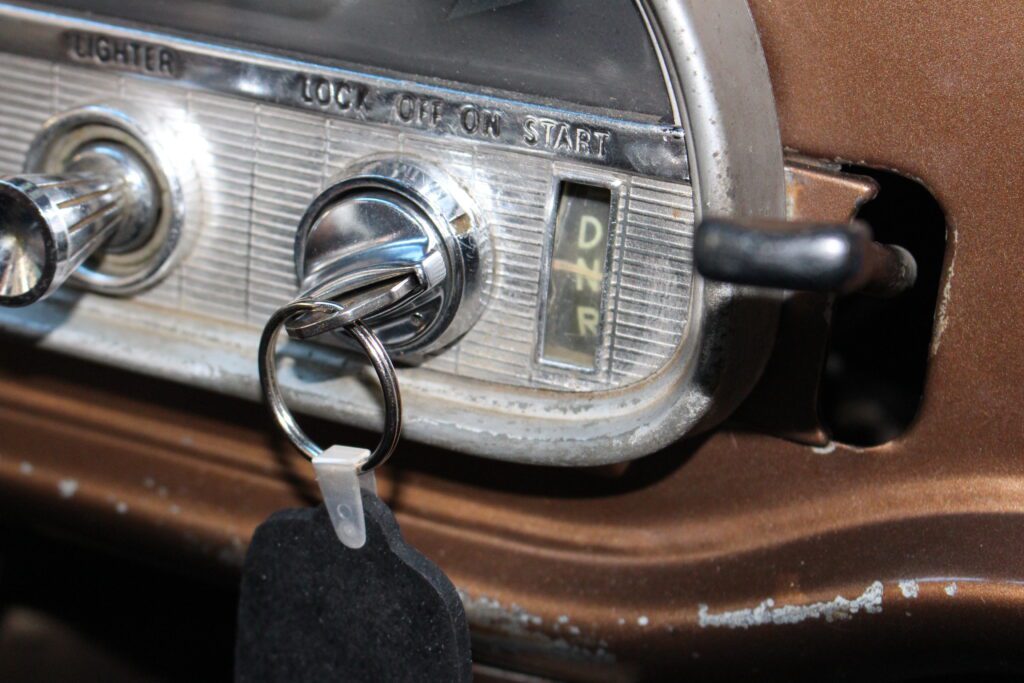 Zeller's reason for selling the Rampside is because it has become difficult for his wife to get in and out of it. He's thinking another Corvair convertible might better suit their needs, and is looking for a 1965 to 1969 model.
When he posted the Rampside on Facebook Marketplace about eight weeks ago, his asking price was $42,500. The price has since been lowered to $34,425.
See the 1961 Chevrolet Corvair Rampside pickup in action in this YouTube video…
Subscribe to RIDE-CT's YouTube channel for classic car videos and more. It's free!