WEST HAVEN, CT – Given its setting near campus and its host, it's not surprising that the University of New Haven Imports and Domestics Car Club show staged today as a fundraiser attracted a younger crowd than most cars show as well as a broader palette of vehicles.
"What sets this show apart is the variety of what you see here. You can look around here and you'll see supercars to the econoboxes. You'll see Japanese cars from the '70s to current. You'll see old American cars going back to the '30s to brand new today," said club president Patrick Coyle.
Indeed that was the case with old pony and muscle cars mixing with models displaying patina and aggressively posed new sports cars, including a McClaren (shown on the Car Shows Gallery page). Many of the entries were tricked out or modified.
Brian Genovese of Bridgeport brought his 2007 Dodge Magnum SRT8. He's the second owner and added Lamborghini-style doors to make it stand out. The modification cost about $1,800 and he did it himself.
"It's a personal preference. I like the look, but it's a big job to do. You have to take the whole front of the car apart to do. There's a kit from Vertical Doors in California," he said.
The changeover created one minor issue. "The back doors, you can't open them unless the front doors are open 'cause they bind in the center. It's a little tricky but it's just for looks more," Genovese said of his project, adding that "little kids get a kick out of it; think it's the Batmobile."
Quite a bit older and showing a lot of patina was the 1956 International Harvester S100 pickup that has been rat-rodded by owner Matt Izzo of North Branford, CT. The project took four or five years. He took the body and plopped it on a Dodge chassis with a Ford Victoria front end. He then dropped in a Cummins diesel engine.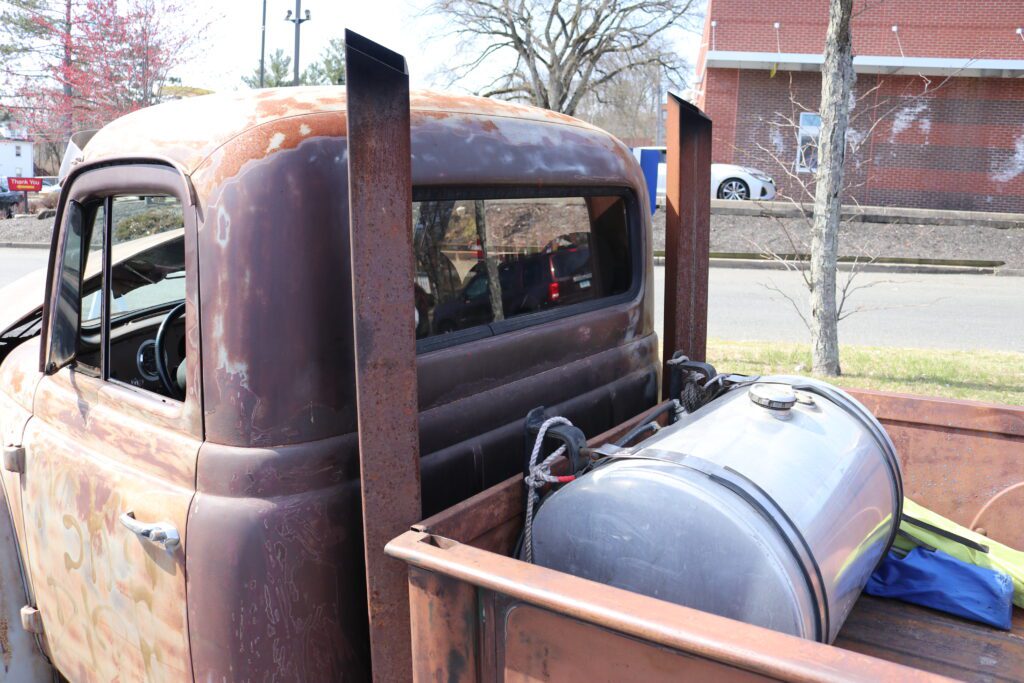 "This is the shape I found the body," Izzo said, explaining that he uses linseed oil to maintain the weathered look. "Built the exhaust stacks for it. Put a Mack truck fuel tank in the bed of it. Just a full on rat rod truck."
But one that also gets attention. "A lot of comments and a lot of people stop and look at it and take photos everywhere I go," he said.
Perhaps the most unexpected find was a 1947 Chevrolet business coupe owned by Wayne Sandford of East Haven, CT. It revealed an option that turns the rear end of the car into a pickup.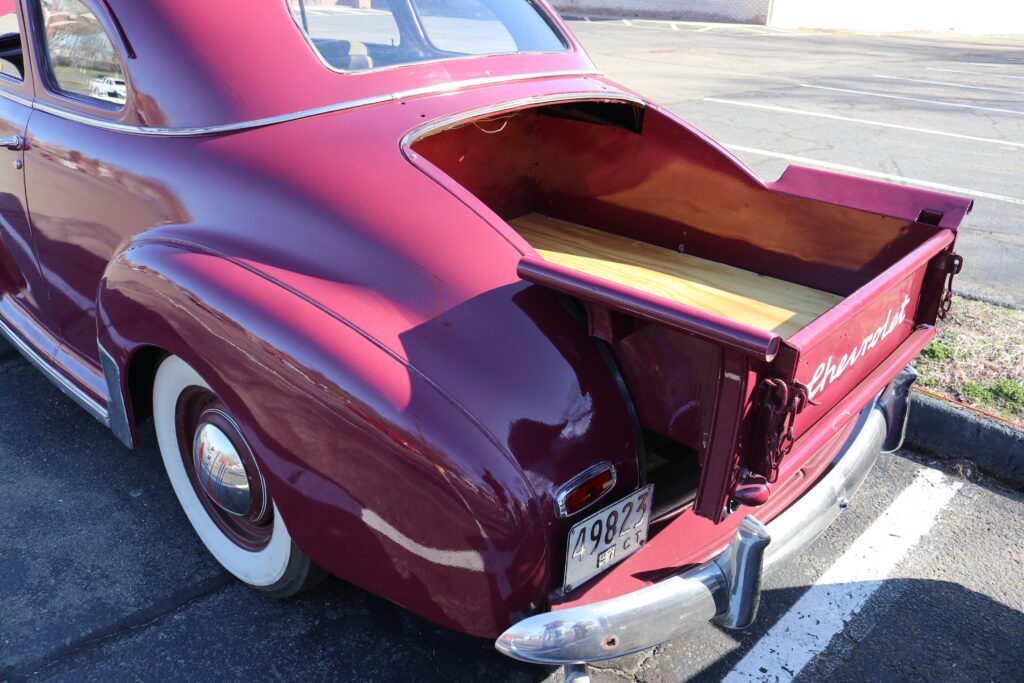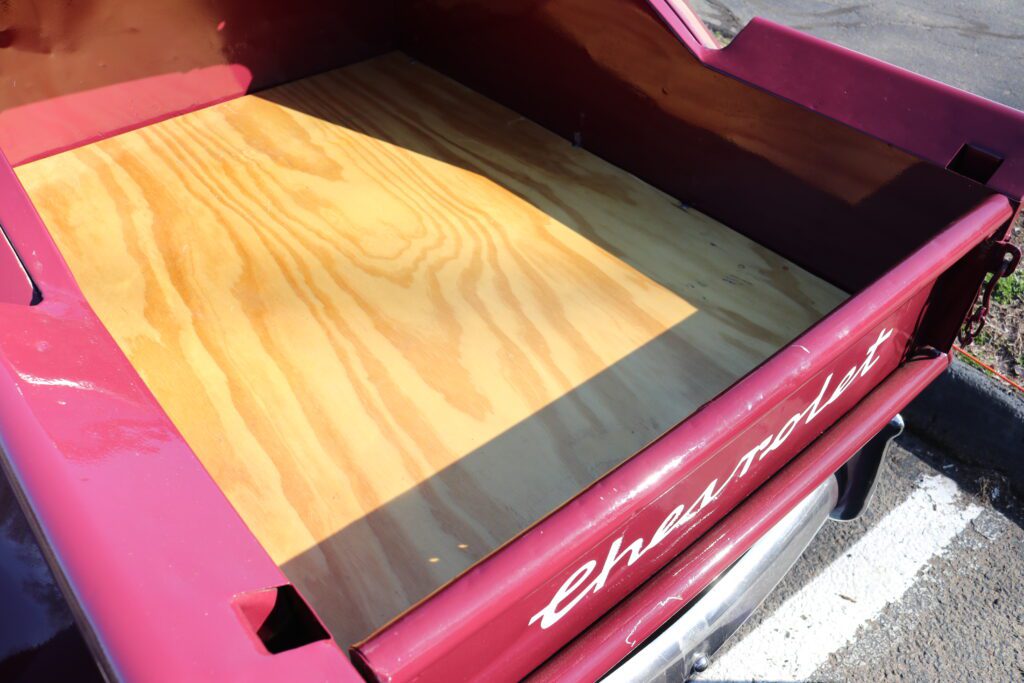 "It was available from '39 up until '48. It was really more common out west; not here in Connecticut, but people would buy it. They would take the trunk lid off. This would slide in and they could go to the farm store or whatever they needed, and they'd still have a car to take the family out for ice cream," Sandford explained.
The purpose of the car show was to raise money for the club and was staged in memory of late founding member Conor Bradshaw, a mechanical engineering student at the University of New Haven who died in a car crash at age 19 in October 2017 in New York.
For more on the show, check out this YouTube video…