Gerry Casey of North Haven, CT spotted his first Chevrolet Corvette when he was early in his teen years. "I think I was about 13 or 14 and a friend of my father's drove up in a canary yellow," he recalled on Saturday. He was standing in the parking lot at the University of New Haven Imports and Domestics Car Club show in West Haven.
It was a "mid-'70s Corvette convertible with the top down and he took us for a  little ride around the neighborhood and I think I was hooked at that point," Casey said.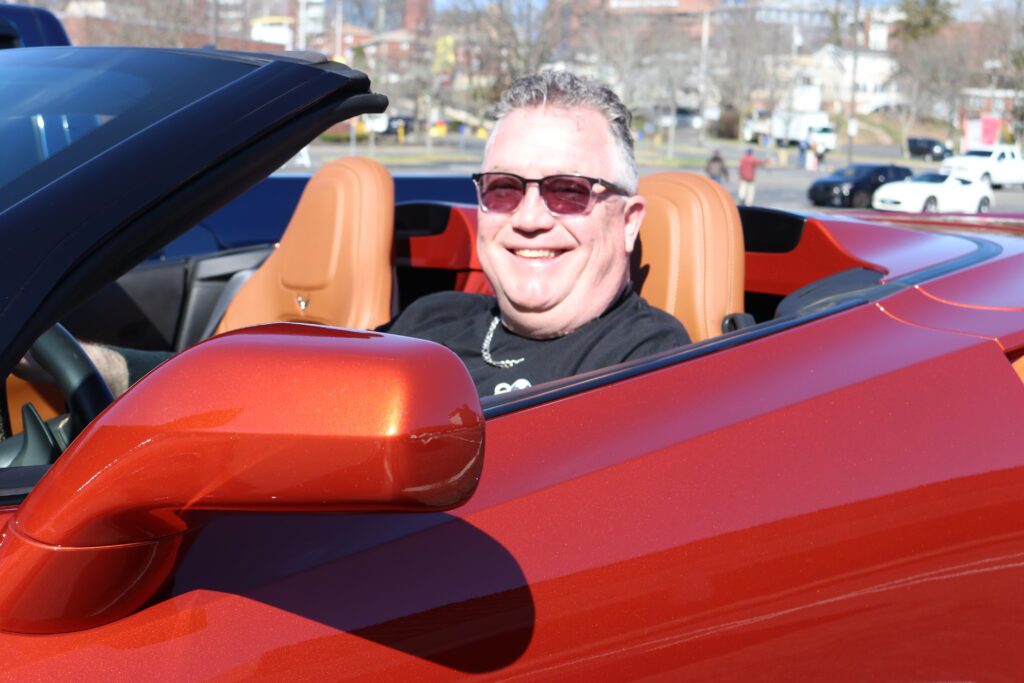 He's owned "seven or eight" Corvettes over the years. His color preference is orange, of which he'd owned two others before acquiring a C7 generation 2015 Chevrolet Corvette Stingray convertible six months ago.
"The car is a unique color. It was only made two years – 2015 and 2016. It's called Daytona Sunrise Orange," he said. It came with a tan interior. "Every year G.M. changes the shade (of orange) just slightly but I previously owned a '72 convertible, orange with a tan top, and I also owned a 2006 that was orange with a tan top and interior."
The current Corvette came with about 20,000 miles on the odometer. He doesn't hesitate to drive it but he also exercises restraint.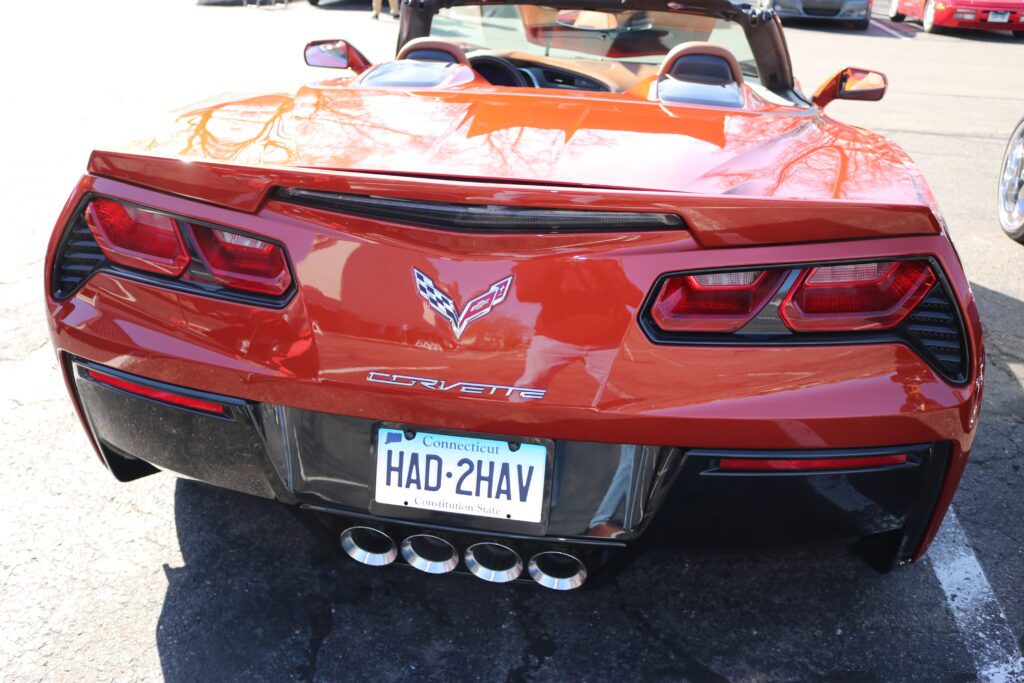 "This is definitely a garage queen, so I 'm going to call her 'Queenie." She sits indoors in a heated garage during the winter. We're out here, second week of April, on her maiden voyage and come the fall in New England I'll be putting her away again. I'm not reticent to put mileage on her but she only goes out on fair days," Casey said.
Only 18 other 2015 Corvettes were identically built, making Casey's a rarity. He likes it much better than his others.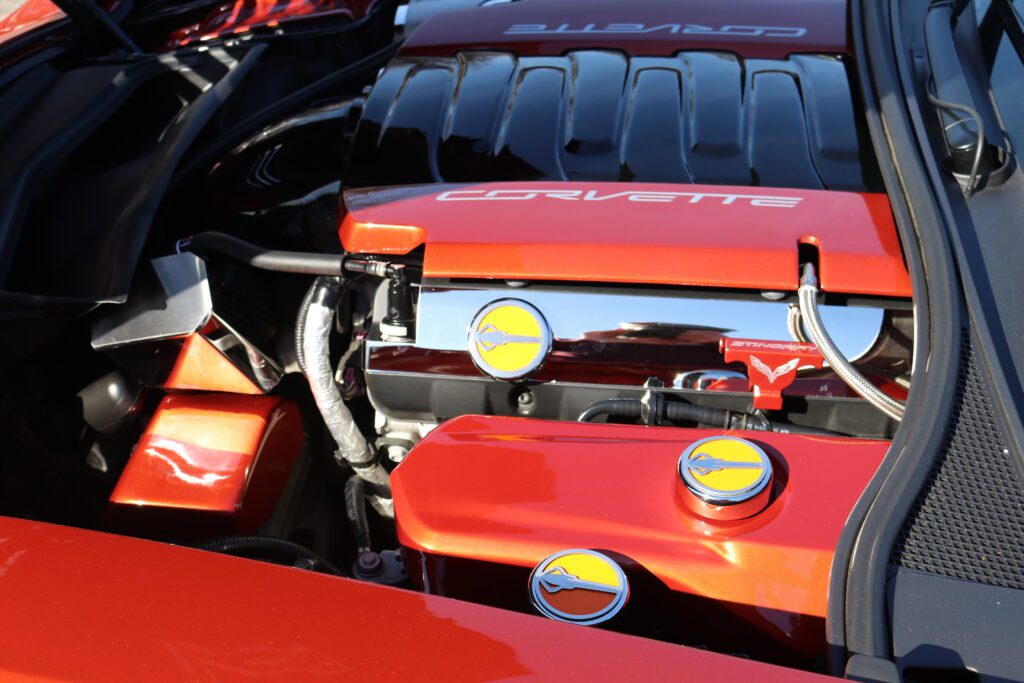 "With every generation the technology gets better and there's no question this is the most powerful but also the most smoothest driving, most highly featured," he said. It has a 6.2-liter V8 engine. "I loved that '72 convertible and it looked great standing still but, boy, when you drive it it would drive like a '72. The top leaked in the rain and it had vacuum actuated wipers that would sometimes malfunction."
With Chevrolet now coming out with an electric Corvette e-Ray model for 2024, Casey doesn't rule out making the switch sometime in the future. "It's a little out of my price range at this point in my life but, what the heck, if I won the lottery next week and I had the opportunity to step into one, I would be thrilled," he said.
Check out this YouTube video of the 2015 Chevrolet Corvette…