HAMDEN, CT – A picturesque hilltop setting and an expansive parking lot combined today to make the Quinnipiac Car Club Spring Show a success as cars and patrons old and young gathered outside the M&T Bank Arena.
"This is our fifth annual show and definitely one of the biggest. We had a great turnout last year and it's another great turnout this year," said Jessica Matson, director of social media for the club. "We bring in people from all over the state and even other states, too."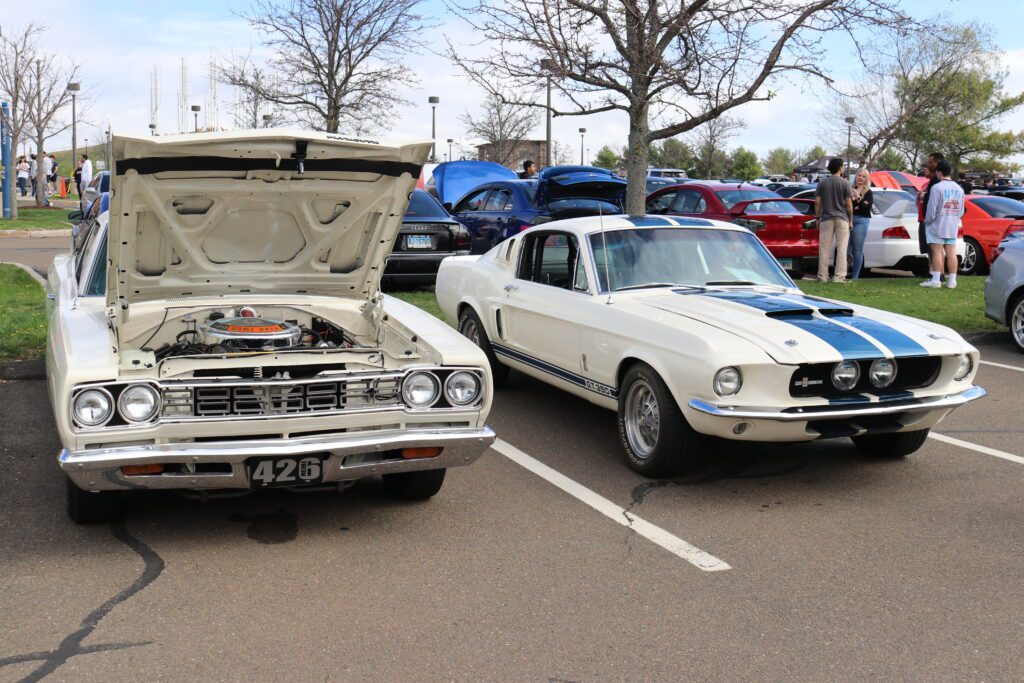 Approximately 500 entries could be gazed upon. There were supercars, tuners, muscle cars, classic cars, sports cars, imports and even expensive models wild paint schemes.
"We really bring in a lot of diversity, even within our club," said Matson, who lives in New Milford. She reported the Quinnipiac Car Club has about 100 members.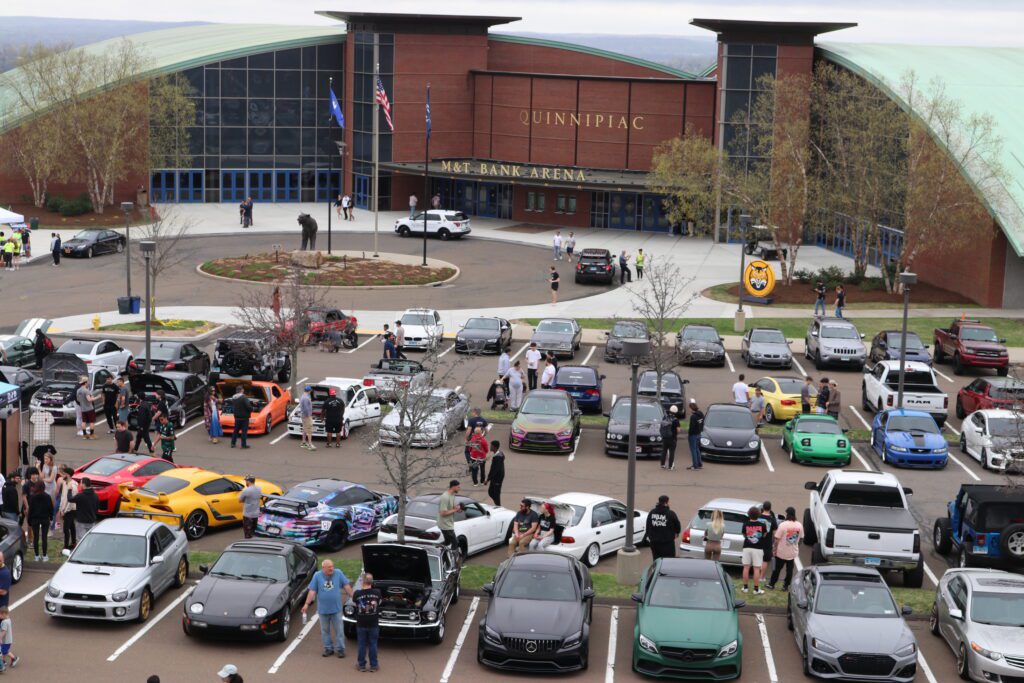 Fred Ryan of North Haven, CT brought the 1929 Ford Model A that he acquired last September. He spent much of the show regaling spectators with the model's history.
"Mister Ford made the Model A for four years – '28. '29, '30 and '31. He made 10 million of them worldwide. He manufactured them in the United States, Canada, Australia," said Ryan. "Think about this. He made 10 million cars. What if his personal profit was a dollar a car. That's $10 million dollars in 1930. Mister Ford was a very, very wealthy man."
Mister Ford, of course, was Ford Motor Company founder Henry Ford.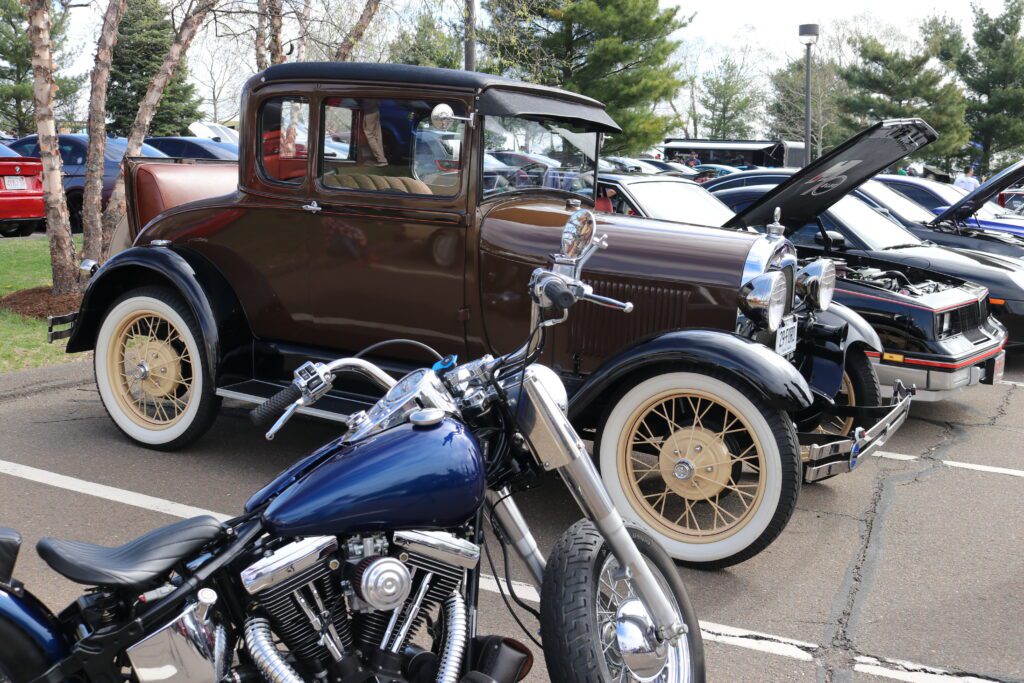 A 1966 AMC station wagon was driven in by Michael Sita of Southington, CT, who also brought his young son. "Bought it a few years ago, been working on it," said Sita of his classic car. "It's a good toy for the kids and I to go cruising around in."
And a car show is a great place to introduce youngsters of the lure of all things automotive. "Teaching him to love cars and enjoy the outdoors," he said of his offspring.
Here's a photo gallery of the show.
Check out this video, too…