Hand-built and costing more than an average house late 1950s, Cadillac's Eldorado Brougham was a flashy yet elegant luxury model with all the trimmings. "The MSRP was $13,074 and it cost G.M. about $23,000 to make one of these. So every time they actually made one of these, they lost $10,000," according to Randy Greenberg. He has owned a 1958 Eldorado Brougham for more than four years.
The limited-edition Eldorado Brougham only lasted two model years and was built in response to Ford's Continental Mark II. "Between '57 and '58, they made total of 704 copies – 400 in '57 and 304 in '58. It's hard to tell how many are in existence but somewhere around 60 percent of them are still around," suggested Greenberg, a life-long Cadillac lover who lives in Oxford, CT.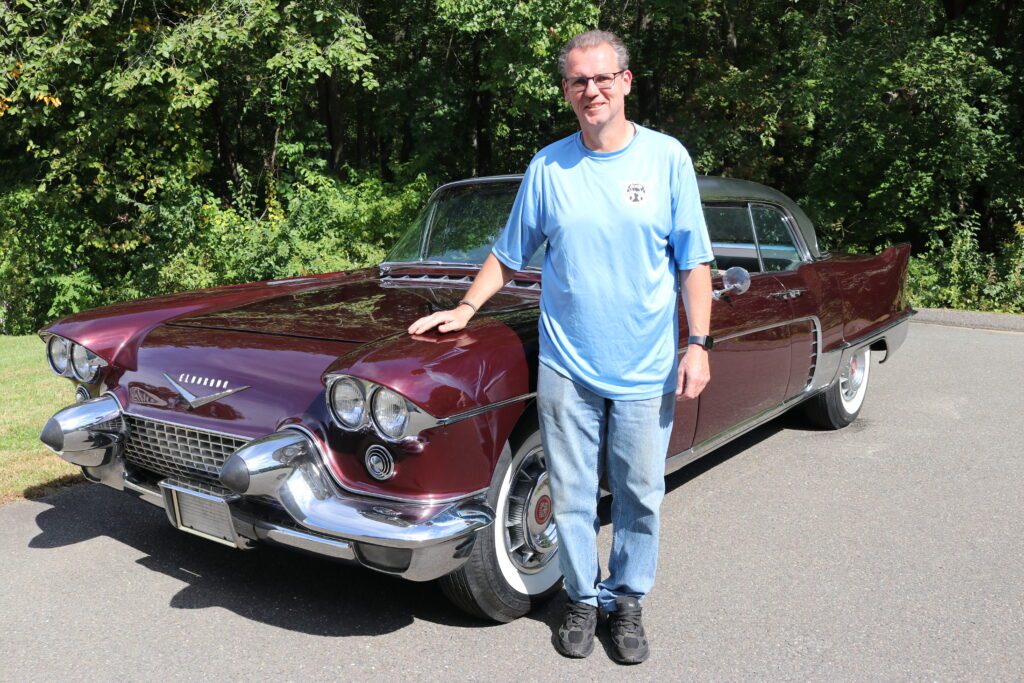 "I've always been a Cadillac person; ever since I was in the back seat of my great-aunt's 1978 Sedan deVille Cadillac, and being able to see the hood ornament which looked like it was about 50 feet in front of the car. And ever since then I said I'm always going to own one. And I've always owned one ever since then. My first car was an '81 Coupe deVille," Greenberg said.
Over the years, Greenberg has owned an estimated 10 Cadillacs and currently has about five. He reported their appeal is "just the fact they're luxury and that they're stylish, and just how quiet they are, how comfortable they are. I got hooked on it."
Greenberg recalled that he was tipped to the Eldorado Brougham by a friend. It was for sale by a car dealer. "Of course when you see it in person, you go from 'Do I need this?' to 'I do need it.'"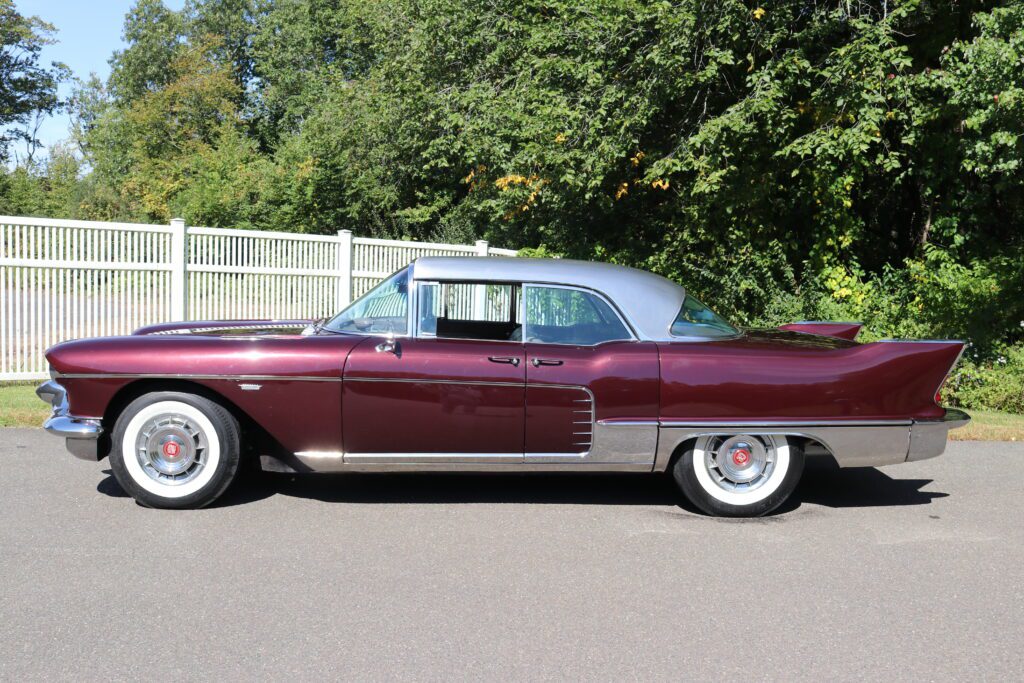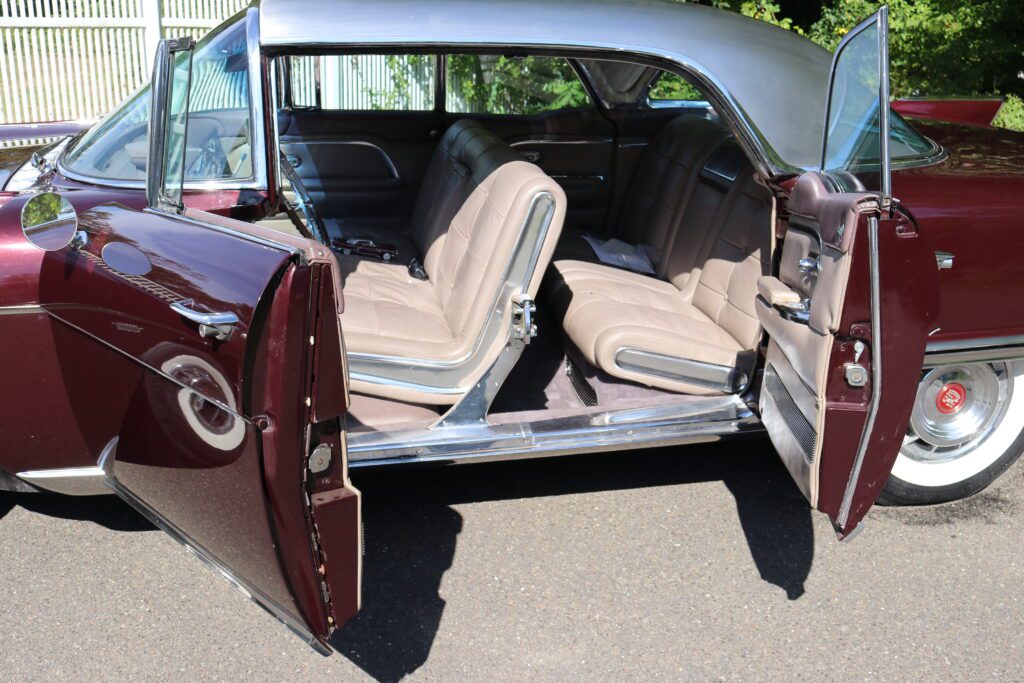 The most noticeable features on the car, besides the large period fins in the rear and loads of chrome up front, are a stainless steel roof and suicide doors.
"You don't really see many (models) with a stainless steel roof. You'll see vinyl roofs on cars but you typically don't see in a classic car a stainless roof. This is actually a brushed stainless steel and its integral to the car itself and it's got a fine pattern to it," Greenberg said. "This is structural to the car. This is welded into the car."
The suicide doors are also eye-catching and are likewise noteworthy. Greenberg explained, "It came with suicide doors; doors that actually angled up as they opened up so that you wouldn't hit the curb when opening the car doors."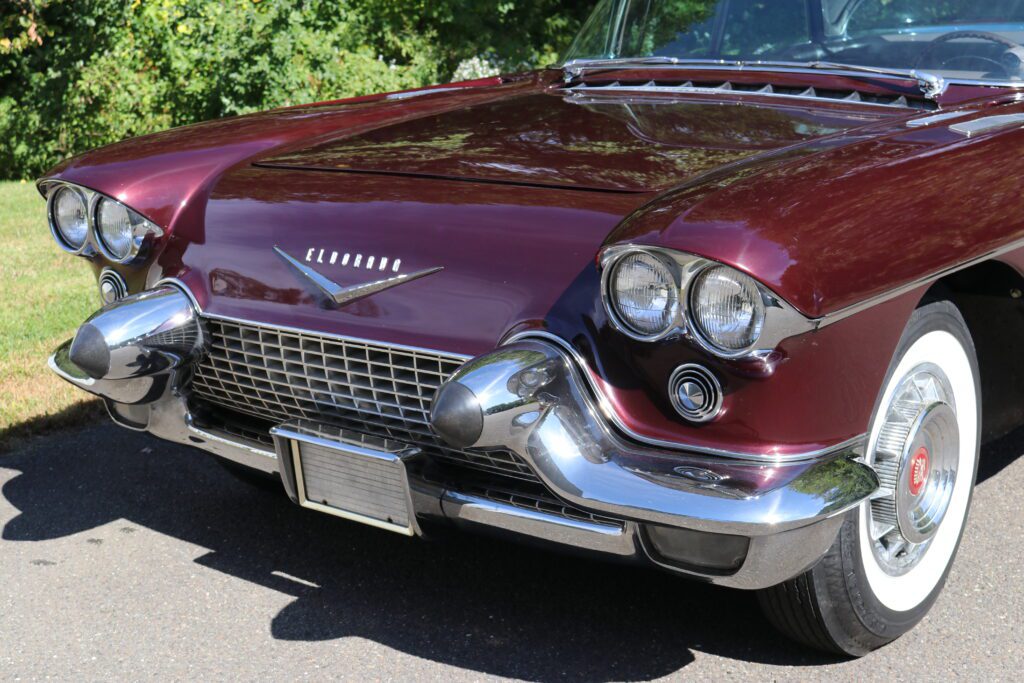 Greenberg's Eldorado Brougham is one of only 10 produced in maharani maroon. "They actually had no options other than the paint color and the interior color. You got everything," he said.
That's no understatement. There's mouton carpeting, memory seats, air conditioning, transistorized radio, cruise control, Autotronic-Eye (automatic headlight dummer), power windows, a trunk lid that automatically opens and closes, and an air-ride suspension. The rear seats have heaters for passenger comfort.
Greenberg reported that the Eldorado Brougham "also has an auto-start feature that if for some reason you were driving and it stalled, you could put the shifter in neutral; don't need to turn the key, and the car will actually attempt to restart again."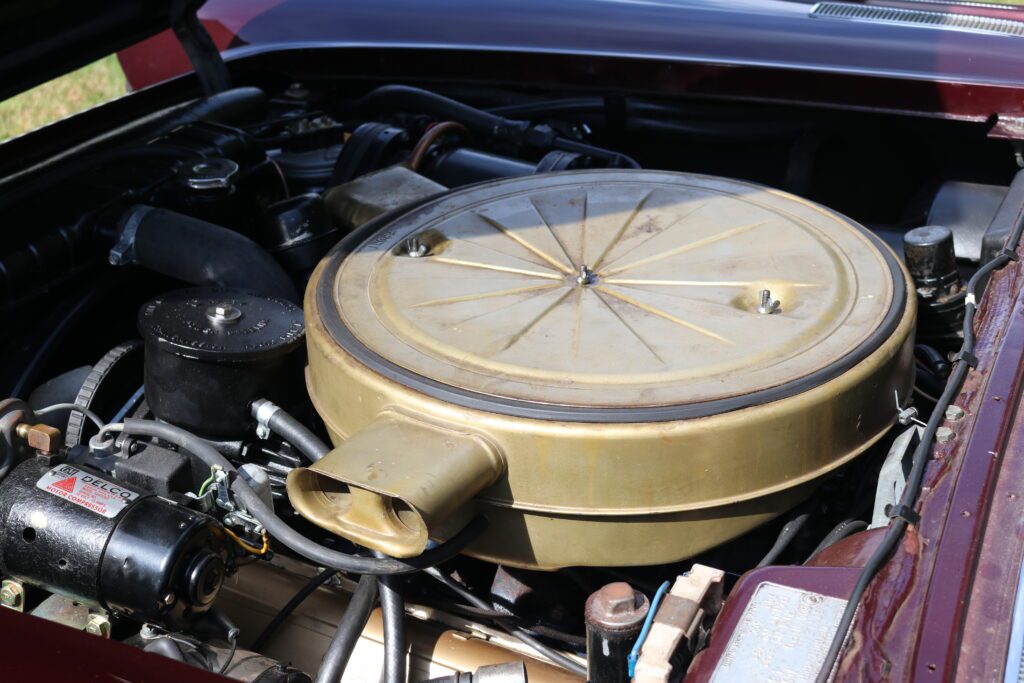 The Eldorado Brougham is powered by a 365-cubic-inch V8 engine. In a design element found on Chevrolet Corvettes of the era, the hood pops at the windshield and opens toward the front. The model "also came standard with aluminum alloy wheels. If you look close, they look like '59 Eldorado wheels. Those in '59 were hubcaps. These are actually aluminum wheels with a center cap," Greenberg said.
It's some other personal luxury accessories that help distinguish the Eldorado Brougham. "One of the most unique things is what they called the vanity set, which over time typically got lost," said Greenberg.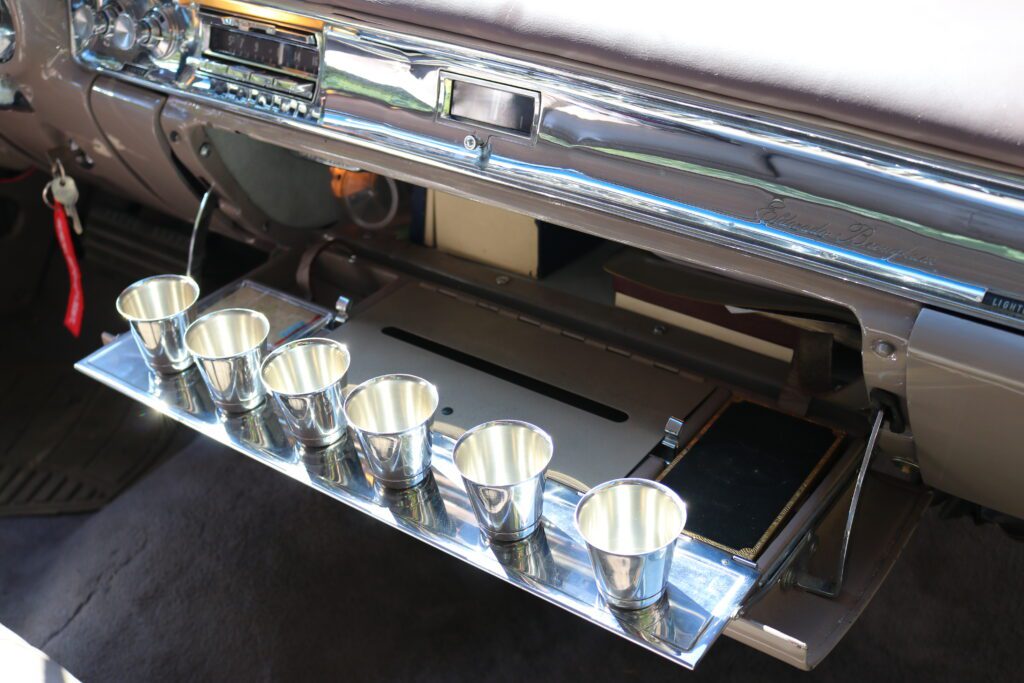 The vanity set included magnetic shot glasses, six of them; a cigarette case, a plastic cigarette case; a tissue dispenser inside the glove box; a one-ounce sample of Arpege perfume. It also came with a lady's compact, which had lipstick, makeup in it as well as a comb and mirror." The model also came with a notebook with a special Cross pencil.
Greenberg said he drives the Eldorado Brougham between 500 and 1,000 miles a year, mostly to car shows but never to the supermarket.
See the 1958 Cadillac Eldorado Brougham in action in this YouTube video…