(Editor's note: A wet day didn't deter the participants from taking their ancient cars over rain-soaked streets for the second annaul Adurain Veteran Car Run on Sunday, April 30th.)
NEWPORT, RI – The weather forecast for Sunday morning may be iffy, but a few raindrops aren't apt to deter the owners and drivers from participating in the second annual Audrain Veteran Car Run from Newport to Bristol and back. After all, their vehicles most likely endured much worse conditions more than a century ago.
The event features cars built prior to 1908. It starts at 9:30 a.m. at the Audrain Automobile Museum. It's a rain-or-shine run along a 50-mile roundtrip route. Last year's inaugural event had people along the roads gawking at models made by such defunct manufacturers as Stanley, Pierce and Yale.
Back in the early 20th century, roads were often unpaved, meaning cars had to navigate in dirt and mud. The Audrain Veteran Car Run celebrates those initial days of motoring and vividly shows just how far cars have come.
"Our event is unique in the United States, and we hope that within a few years, it will become as popular as the world-famous London to Brighton Veteran Car Run which has been in existence in England since the 1920s," said Donald Osborne, Audrain's CEO, in a press release. "After just one year, our event is already being referred to as the American London to Brighton, a reference we are immensely proud to support and repeat."
Osborne added, "This historic car-run promises to be an exciting celebration honoring the great history of the early days of motoring in Newport whilst offering enthusiastic owners a chance to use their antique motorcars in the manner for which they were indeed intended."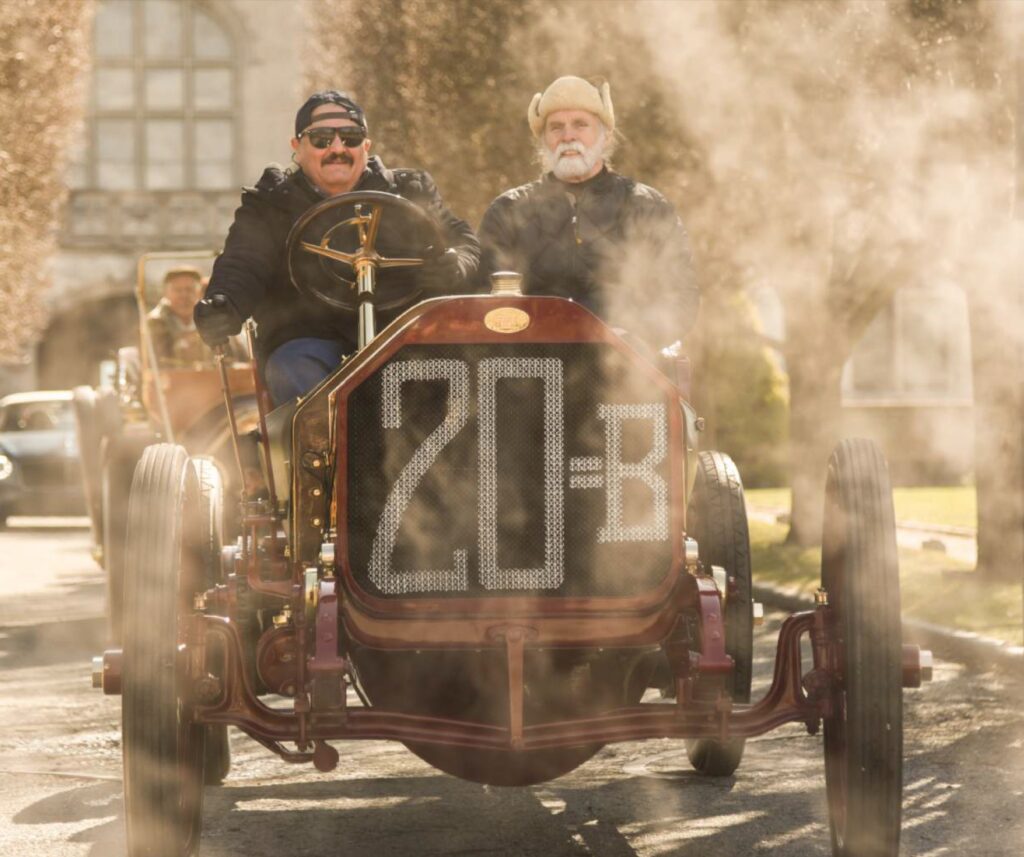 The route will take cars along beaches in Newport and then over back roads to Middletown and Portsmouth before crossing the Mount Hope Bridge to Bristol. The return trip goes via Aquidneck Island for a lunch stop and a display of the entrants at The Aquidneck Club. The spectator-friendly run is scheduled to arrive back at the museum at 3 p.m. A route map may be found here.
For a taste of the event, check out this YouTube video of the first Audrain Veteran Car Run produced by the Audrain Automobile Museum…