DEARBORN, MI – Ford will resume taking orders on its electric Mustang Mach-E on Wednesday. Prices on the model's six versions have been lowered anywhere from $1,000 to $4,000.
The company said also today that it has completed necessary plant upgrades to enable it to ramp up production and reduce customer wait times. The goal is to make the Mustang Mach-E "more accessible and affordable for customers," Ford said.
Coinciding with the resumption of order-taking will be an increase in range and faster charging for the Mustang Mach-E.
Standard range battery models are now targeted to have a range of 250 miles for RWD and 226 miles for AWD. They will now all be powered by lithium iron phosphate batteries, which gives AWD versions an additional 45 horsepower.
Fast charging time has been reduced by five minutes with 10 percent to 80 percent charge now possible in 33 minutes.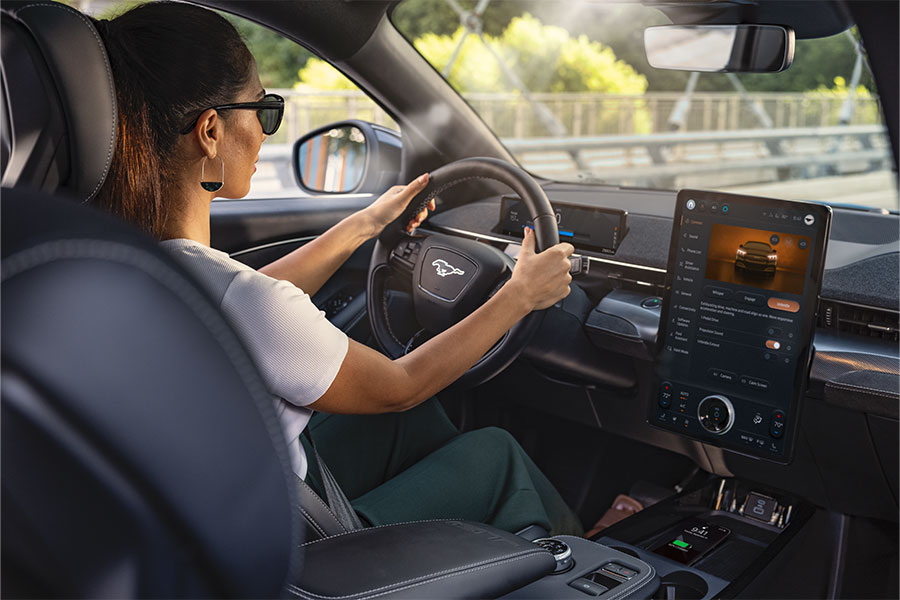 Effective today, the price of the base model Mustang Mach-E with RWD has been reduced $3,000 to $42,995. The AWD version has also been reduced $3,000 to $45,995. The premiums versions have been reduced $4,000 – to $46,995 for RWD and $49,995 for AWD.
The price of the GT AWD extended model has been trimmed $4,000 to $59,995.
(Photos courtesy of Ford)