(Editor's Note – May 5, 2023: It took less than nine hours for the Atlantic Shark Institute to sell the 600 plates necessary to commence production, and more than 2,700 sold within four days.)
Drivers in neighboring Rhode Island will soon be displaying license plates that have a bite.
A new charity plate that will benefit the Atlantic Shark Institute and features a mako shark. It is now being offered for $42.50. Of that amount, $20 will go to the non-profit organization in Wakefield, RI.
The state Department of Motor Vehicles required that 600 plates be purchased before they could go into production. The plate was released Thursday and quickly hit the mark. The institute calls it "the coolest license plate ever created in the state of RI!"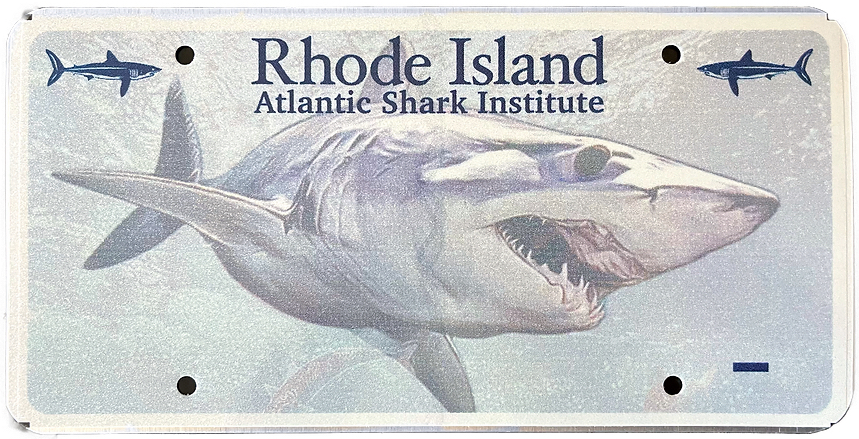 The shark plate is available for drivers who currently have passenger, commercial and combination plates. Current plate numbers will be transferred. It is estimated that it will take six to eight weeks for the shark plates to be produced and mailed to buyers.
In the future when registrations come up renewal, an additional $10 will be tacked on to the cost. That amount will also go to the Atlantic Shark Institute.
The Atlantic Shark Institute is a shark research organization that supports and fund shark researchers. The license plate was designed and painted by marine artists Paul McPhee.