ORANGE, CT – Its brand name refers to its town of origin and its founder. The Dursley Pedersen bicycle company only lasted a short period in the late 19th and early 20th centuries but is remembered today for the unique features found on its models.
The "Dursley" refers to the English town of Dursley in Gloustershire, while "Pedersen" references company founder Mikael Pedersen. He applied for a frame patent in 1896 and began designing and producing bicycles between 1897 and 1899. The brand launched in 1899, according to a website showing the company's history.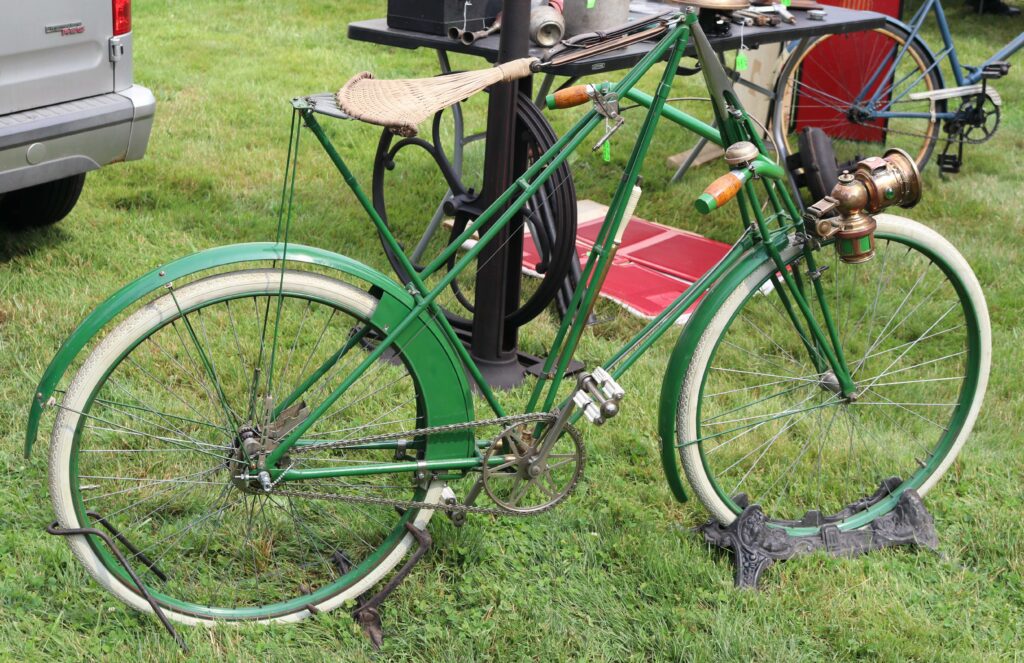 Dursey Pedersen models were expensive when new, are rare today and are eye-catching because of their frame design and woven hammock seat.
John Illenye of Passaic, NJ brought his 1907 Dursley Pedersen to the Iron Range Swap Meet & Car Show at Dragone Classic Motorcars on Sunday, and it stood out among the dozen of vintage automobiles.
"I had been looking for one ever since I saw a picture in a magazine of one and then researched it," Illenye recalled. "An entire collection came up for sale and a good friend of mine bought that whole collection. It wasn't still for sale but I was able to trade him some really, really nice bicycles for it."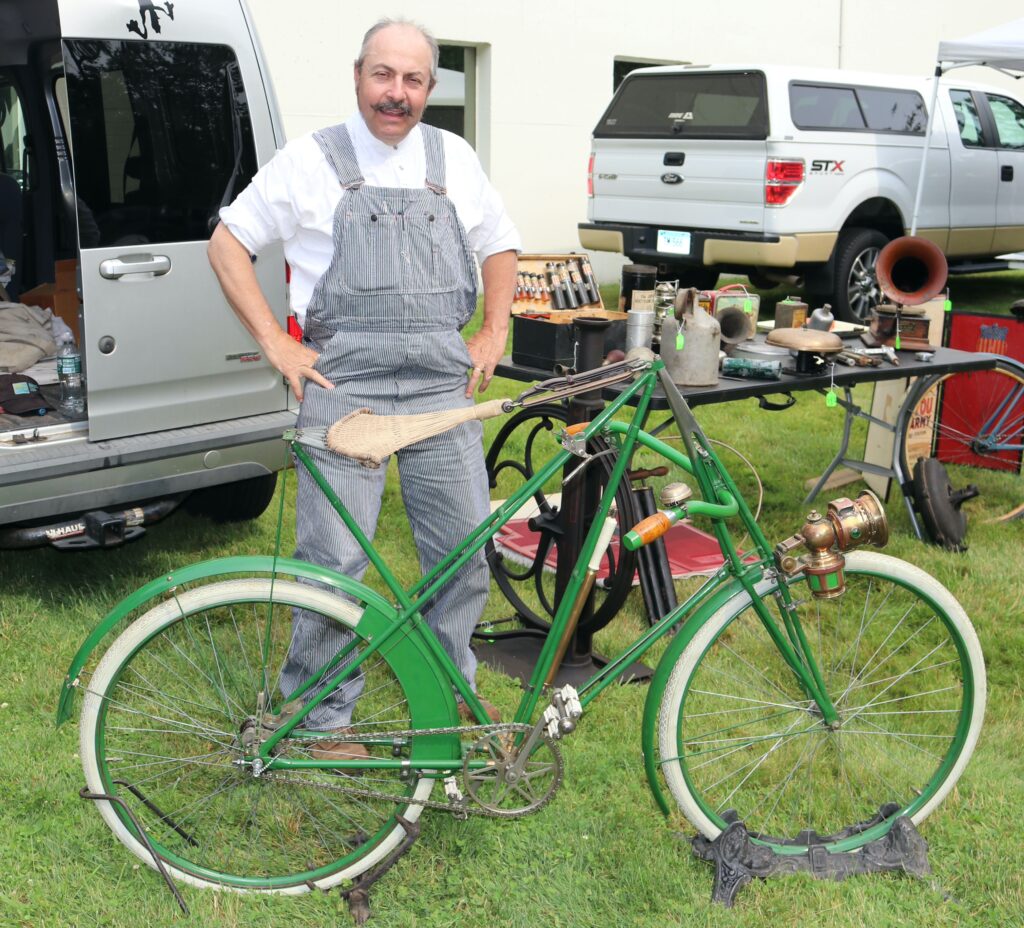 The three-speed 1907 bicycle needed work. "It wasn't in rideable shape when I bought it. I had to rebuild the wheels. I had to do a lot of things to it, but it was all there and in really, really rare bicycles that's a key, let me tell you. If you're missing components, like that rear hub or if it's broken, you're on a long, long road," he said.
The custom-built bike currently looks spectacular. It's green in a color with wooden hand grips and hammock seat. "Because of the hammock seating, it had to be sized to the rider, so you went to the dealer, they fit you to a bicycle, meaning they took your measurements and then custom crafted a bicycle for you," Illenye said.
Frame tubes, which were sized to match the rider, are among the unusual features. "You have the truss fork. That's their own design. The flexible frame tubes, the hammock seating. Their own design rear hub," he said.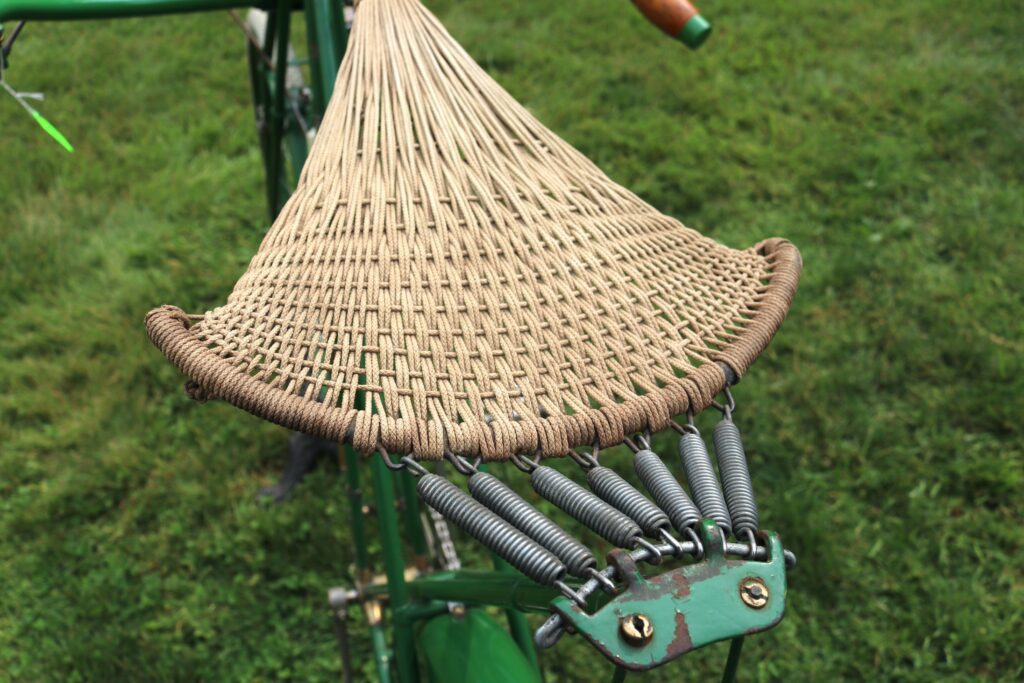 "The riding position is a little on the modern side where you're stretched out and tucked down," Illenye contined, explaining that the riding position of most bicycles of the era was upright.
Just how many Dursley-Pedersen models were produced is open to speculation. Reports range from between 8,000 to as many as 30,000 bikes between approximately 1900 and 1914. The company went out of business in 1917.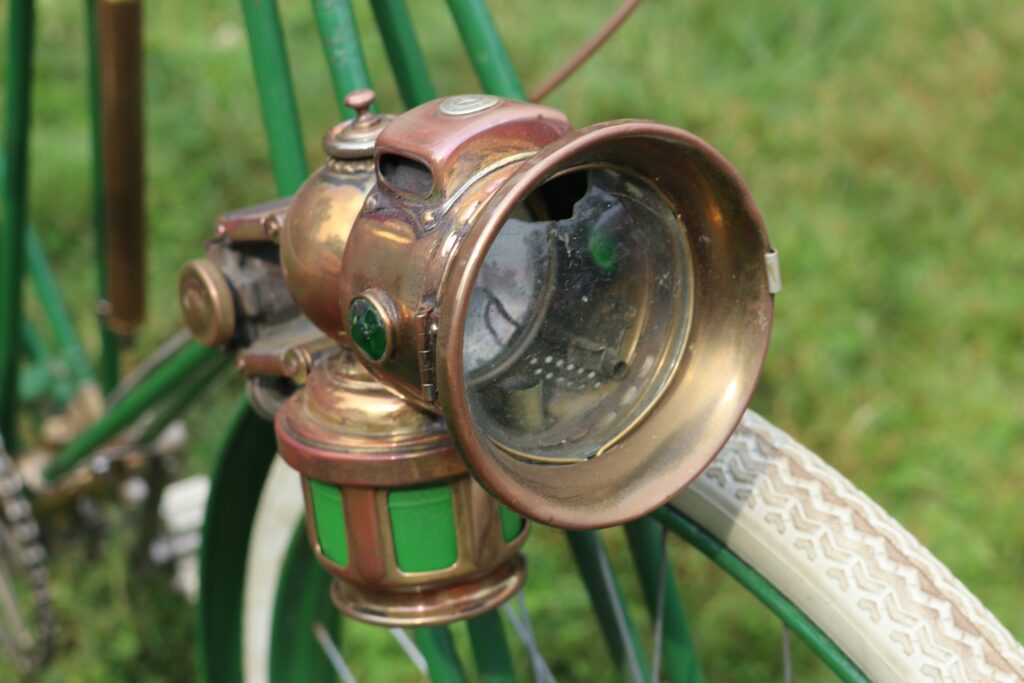 Here's a bit more on the 1907 Dursley Pedersen bicycle in a YouTube video…