David Chadderton Sr. wasn't searching for a restoration project when he spotted a full-size 1967 Ford Galaxie 500 sitting outside a repair shop in Seymour approximately 16 years ago. It was Wimbledon white on the outside with a turquoise interior. Trees were growing up around the two-door hardtop, but it had one item that he was seeking – a 390-cubic-inch V8 engine.
"I was going to build a Cobra kit car. When I dragged this car home and cleaned it up, I found underneath all of the muck and mire was a gorgeous, undented, untouched car," Chadderton recalled when RIDE-CT visited him at his home in Beacon Falls last year.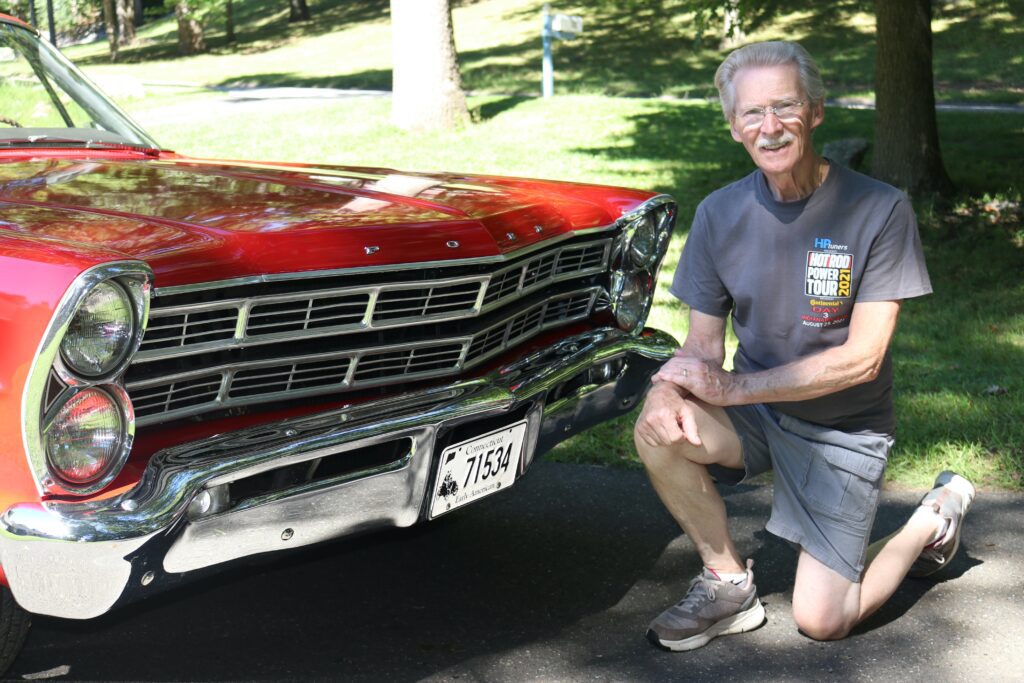 That discovery prompted a change in plans. "Being a car guy, it was sacrilege to cut this car up just to take the engine out of it." he said.
Chadderton began a revival process that's still in progress.
"That started my journey with the car. Underneath it had a frame that had been totally rusted out and repaired. Somebody loved the car along the way and they put a lot of investment in," Chadderton said. "They put repairs to the frame with industrial channel iron to hold the both sides together and the bumper up on the back and everything. The job was done well."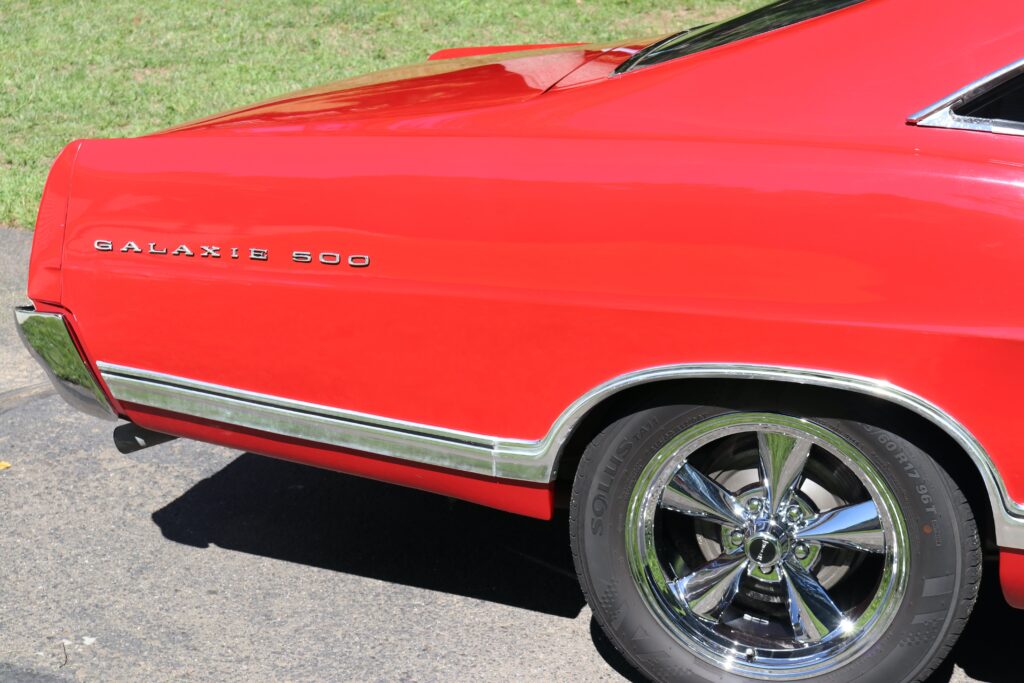 It took him three years to hunt down all the parts needed to get it back on the road. "Had the car cleaned up and I drove it as it was in the summertime for about three years," he said.
"It was a massive undertaking to find parts. Cars like this are not popular in the after-market, so they don't make replacement body panels. They don't make replacement floor panels. Anything you want you have to hunt down."
It took 12 years or so to get the Galaxie 500 coupe into the shape it is today with a Rally Red exterior – Rally Red being a General Motors color – and black interior.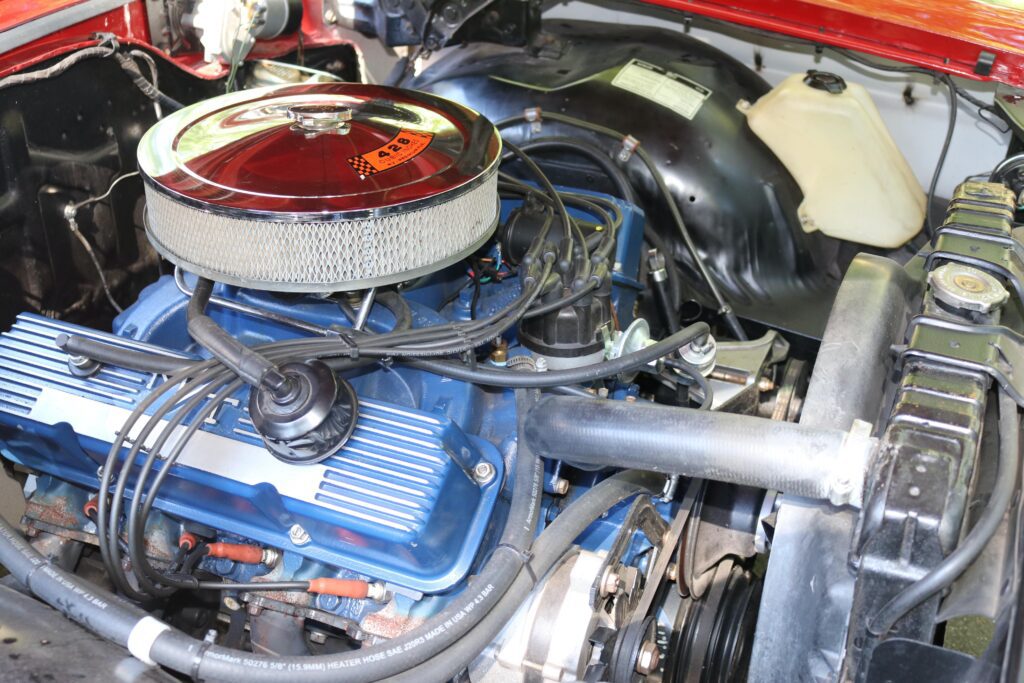 A 428-cubic-inch V8 engine got added and the original automatic transmission with shifter on the steering column got replaced. It now has a four-speed manual with floor shifter. "But, overall, it looks and appears much like a '67 Ford Galaxie. I haven't changed the look an awful lot," Chadderton said.
Ford built the Galaxie model from the 1959 through the 1974 model year. It competed against Chevrolet's Impala. Its name was inspired by the space race. More than 400,000 were produced for the 1967 model year.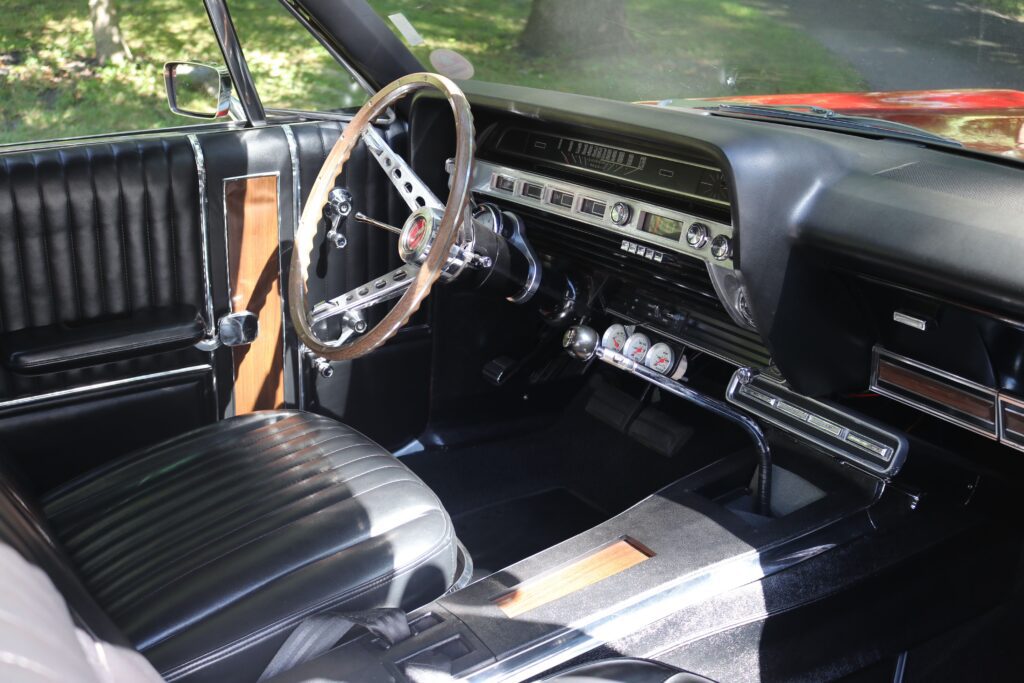 Chadderton has no idea how long his Galaxie 500 had been decaying when he got it. "It had an interesting past. There was a fella who owned the car from Seymour. I ran into him at a filling station when I was driving it and he was all upset that I had his car," Chadderton said.
The earlier owner had sold it a friend. "From what I understand of the story, his friend had it for a few months and then pawned the car. It went to the pawn shop and was not reclaimed. The pawn shop sold it somebody else, who took it to the garage. The garage gave them all the bad news of all the things the car needed and the fella left it at the garage."
The garage eventually claimed the Galaxie 500 and that's where Chadderton found it. Since restoring it, he has logged some sizable miles in it. In 2021, he took it on "Motor Trend" magazine's Hot Rod Power Tour, which went from Norwalk, Ohio to Champaign, Ill. In-between stops were made in Dayton, Ohio; Indianapolis; and St. Louis.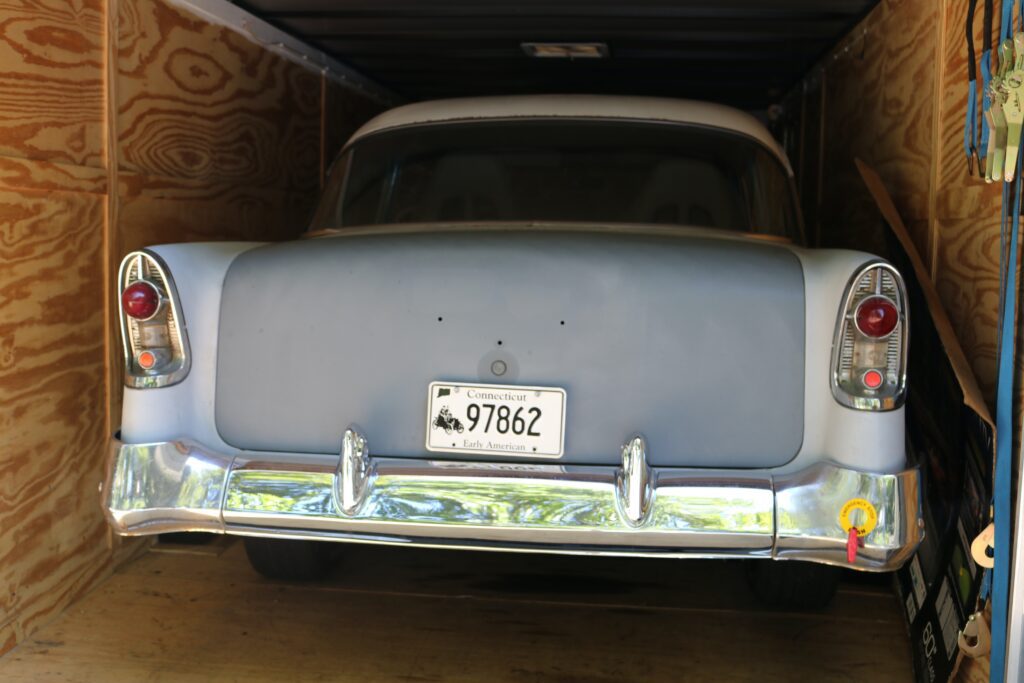 In addition to the Galaxie 500, Chadderton also has a 1956 Chevrolet drag car (above left) and a 1963 Chevrolet Corvette (above right). The latter he restored for his wife, June. The Corvette was a basket case when it arrived and he spent 11 months working on it during the COVID-19 pandemic.
"I get my cars out every week; several times a week, several cruise nights, car shows on the weekend. I like to say I drive the wheels off 'em and I encourage bugs to stick to my license plates," he said.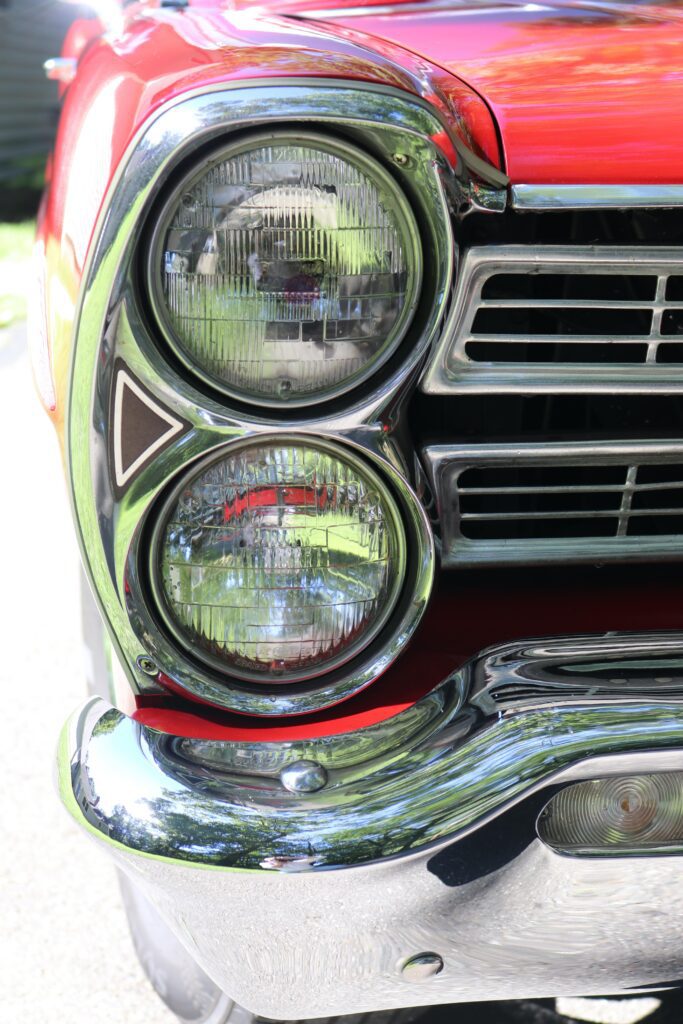 Over the winter, Chadderton took the four-speed out of the Galaxie 500 and added a five-speed Tremec transmission. It will give him lower RPMs and better gas milage when driving on the highway. "I don't think they're ever finished," he said of his cars, "'cause you change your mind." 
To see the 1967 Ford Galaxie 500 out on the road, check out this YouTube video…