TURIN, ITALY – There's a press release and video to prove it. Fiat has quit producing gray cars and instead will only offer models in more vibrant hues; at least for European consumption. The "revolutionary decision" that was announced today starts with the upcoming Fiat 660e electric model. Other existing and future models will be offered in colors "inspired by the Italian Sea, Sun, Earth and Sky."
In making the announcement, Fiat even declared itself "The Brand of Colors." Among the shades being offered are Gelato white, Sicilia orange, Paprika orange, Passione red, Italia blue, Venezia blue, Rugiada green, Foresta green, Rose gold and more.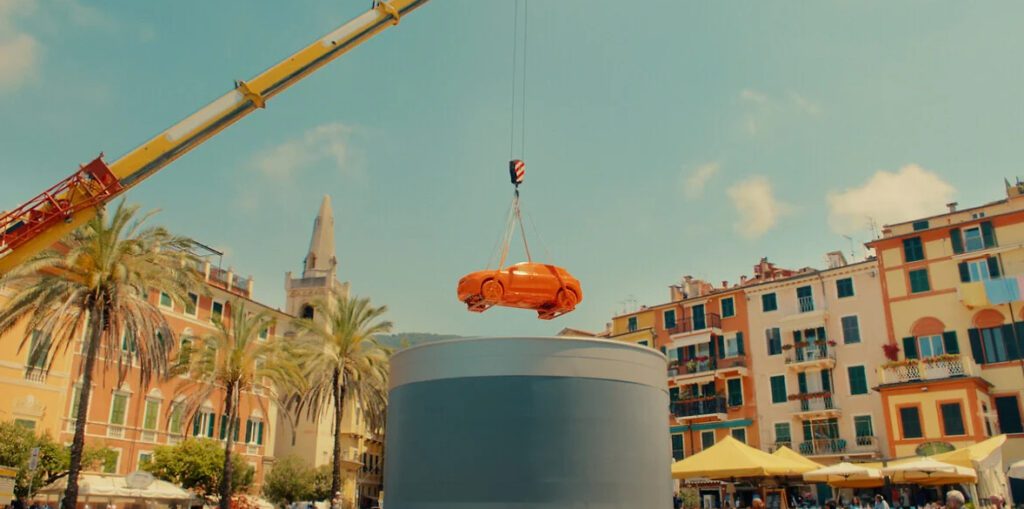 "We broke the rules: we decided to stop the production of Fiat gray cars. This is challenging and disruptive and it is aimed to further reinforcing Fiat's leadership as the brand of joy, colors, and optimism. Italy is the country of colors and, starting from today, Fiat's cars too," said Olivier Francois, Fiat Chief Executive Officer and Global Chief Marketing Officer at parent company Stellantis.
"This choice further communicates to people the New Dolce Vita values and the Italian DNA embodied by the brand. Fiat wants to inspire people to live with optimism and positivity​ and this will also be one of the missions of the new Fiat 600e, the electric for families and friends, which will be presented on 4thJuly." 
To generate attention, Fiat produced a video of Francois sitting in a gray 600e as it's dipped in a vat of orange paint.
In revealing the abandonment of gray, Fiat said "2023 is the year of a remarkable change for the brand." It projected, "Mobility is going to be more colorful and cheerful than ever."
Whether Fiat plans to end the sale of gray cars in the U.S. isn't known. The press release was issued for the U.K. market (with the gray being spelled "grey" and color being spelled "colour"). The automaker's U.S. website still shows models being offered in two shades of gray.