NEWPORT, RI – David de Muzio has an enviable job. He is the caretaker of (and the authority on) what he calls "an embarrassment of riches – over 350 cars, 120 motorcycles." Among the rarities that de Muzio oversees are a 1938 Packard Twelve landaulet luxury car and a 1929 Brough Superior SS100 motorcycle.
"Our collection is quite broad. It goes from 1890s steam power right up to modern day supercars. Probably 50 or so muscle cars in the collection," said de Muzio. His title is executive director and curator of the Audrain Automobile Museum in Newport, RI.
Check out the video…
Standing next to a dark green 1971 Chevrolet Corvette LT-1 coupe, de Muzio provided sneak peak of the museum's current "More Than Just American Muscle" exhibit for RIDE-CT. The exhibit opened on June 17 and runs through Sept. 23. He also offered background on the museum's building and its history.
"The museum is a non-profit. We accept cars on donation and we tend to focus on cars that have Newport history or southern New England history," de Muzio said. "We have quite a few cars in the collection that, in their day, in the '20s and '30s, '40s, '50s were driving up and down Bellevue Avenue in the summertime."
What gets noticed first by first-time visitors, though, is the museum's colorful and borderline gaudy exterior. Designed in Italian Renaissance Revival Style by architect Bruce Price, it was commissioned by New York art and antiques dealers Adolphe Audrain and opened in 1903.
The building's purpose was provide high-end retail space on the ground floor so that New York retailers could maintain contact with their wealthy customers who summered in Newport. Perhaps foreshadowing the building's use now, the Audrain property had shops displaying models made by the Pierce-Arrow Motor Car Company and the Indian "motocycle" brand.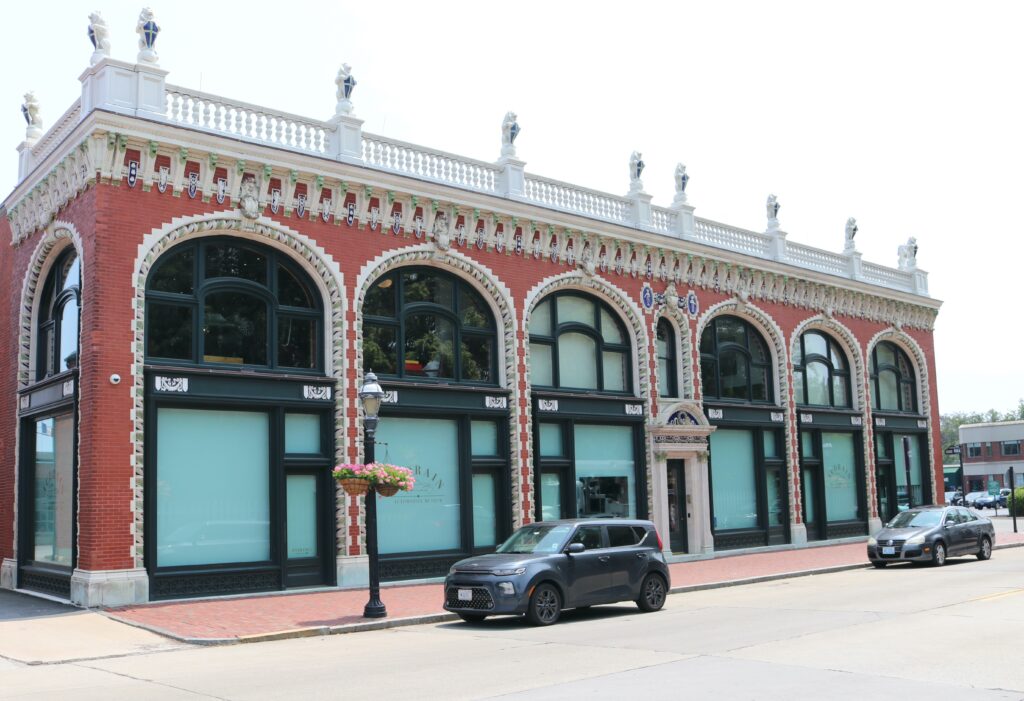 It wasn't until 2014 that museum co-founder and avid car collector Nick Schorsch ordered a makeover for the building to create the Audrain Automobile Museum.
For de Muzio, it's always a challenge to pick models for display. "That's a tough thing to do curatorially You can only fit 17 or 18 cars in the gallery at a time. The list is always 25 or 30 cars and then you have the painful process of eliminating some," he said.
Every model in every exhibit is selected for a reason. "This one, 'More Than Just American Muscle,' we have some English and European cars in here that have American engines in them," said de Muzio.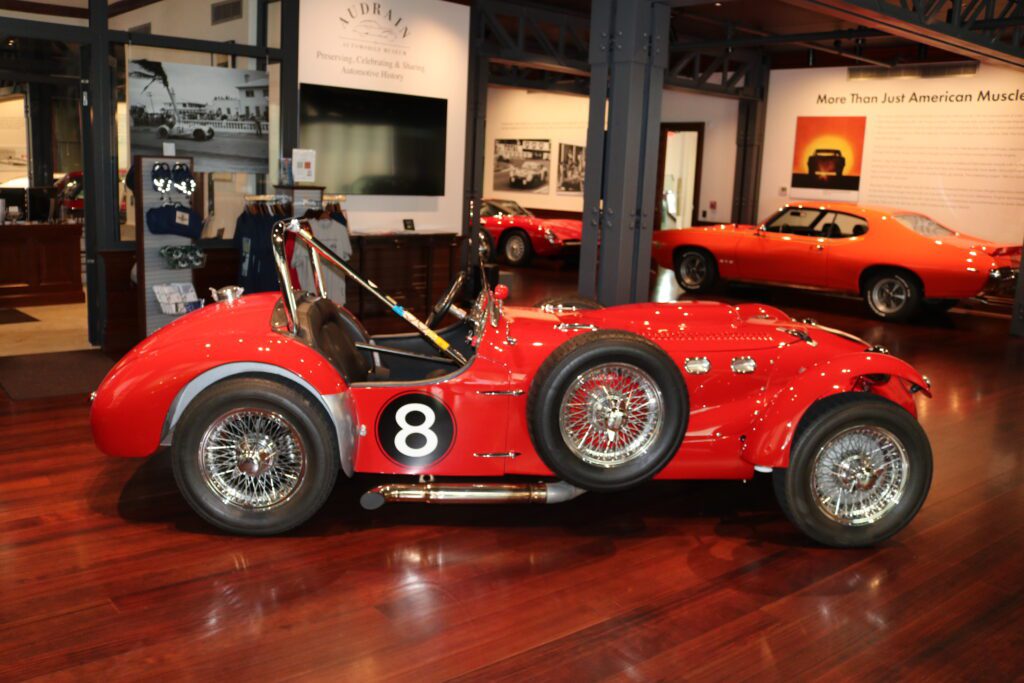 In fact, the first model inside the gallery's entrance is a bright, British-made 1953 Allard J2X two-seater. "I chose some of the cars really to get the conversation going. You may disagree with me that I put in a '53 Allard in the show but, in fact, it's running a Chevrolet hemi engine," he said.
Among some of the other cars in the exhibit are an Italian-made 1968 Bizzarrini 5300 GT Strada with a 327-cubic-inch Chevrolet engine and a 1969 Pontiac GTO Judge. There's also a 1969 AMC AMX and a 1970 Ford Mustang Boss 429. Representing motorcycle muscle is a 2006 Harley-Davidson VRXSC V-Rod Destroyer race bike.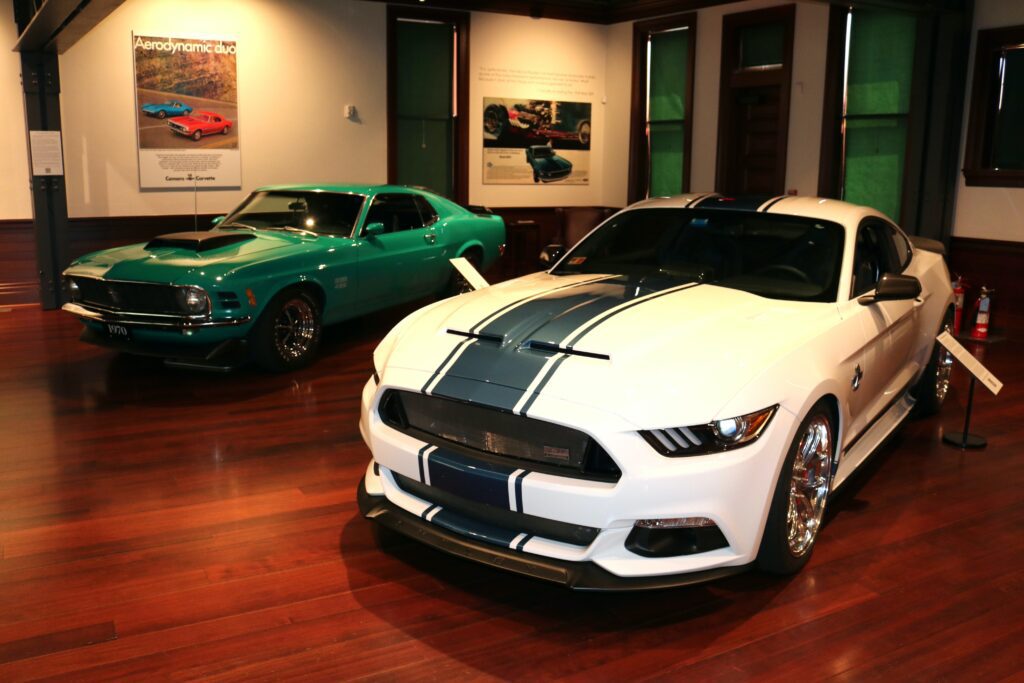 Out of the ordinary models are preferable for the museum's exhibits, which change four times a year. "It's always interesting to show ones and collect ones that are low production or tell a little different part of the story," de Muzio said.
"We like anything with wheels and motors, and we like hot-rodding muscle cars, Porsches, you name it. It doesn't have to stay as a stock thing. It's about enjoying the hobby. It's about sharing your passion for driving. So there are all sorts of iterations to that and they're all great things to us."
Coming in September will be a milestone 30th exhibit for the museum. It will highlight entries from the prior 29 shows.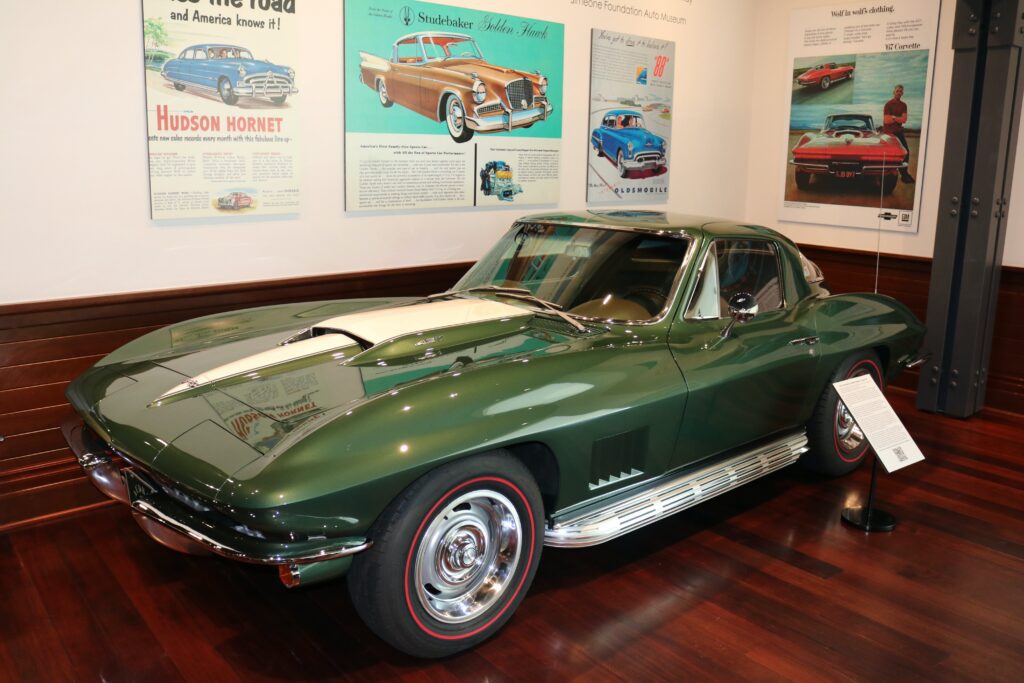 What may be surprising about the Audrain collection is that all of the models aren't stockpiled for show purposes. "It is a collection that's driven. We have no trailer queens in the collection. They're all driven and maintained," said de Muzio.
The story behind the 1938 Packard Twelve mentioned at the outset is that was once owned by American billionaire tobacco heiress Doris Duke. The museum also has a 1930 Duesenberg Town Car that was owned by Duke's mother, Nanaline Duke.
The 1929 Brough Superior SS100 motorcycle came with help from former late-night TV host, comedian and summer Newport resident Jay Leno, who referred its former owner in Ohio to the museum when he dissolving his collection. The museum has three other Brough Superiors, all SS80 models.
That is indeed an embarrassment of riches.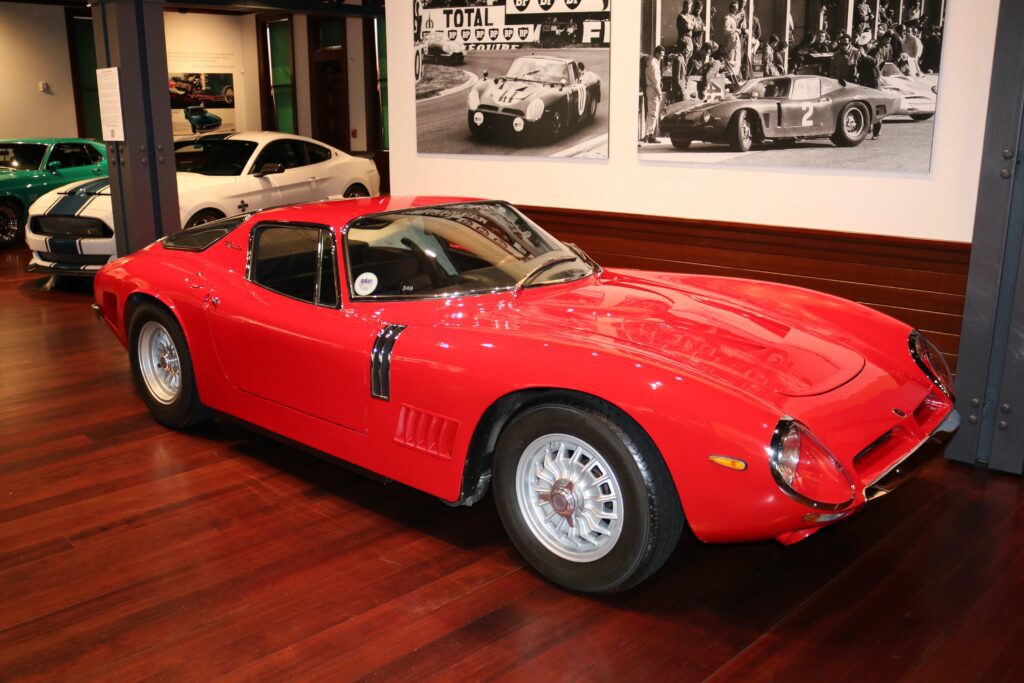 The Audrain Automobile Museum is located at at 222 Bellevue Ave. in Newport. It is open daily from 10 a.m. to 4 p.m. Admission is $18 for adults, $10 for seniors, military and students and $8 for children.