MALVERN LINK, Worcestershire – After a four-year absence, Morgan models from England are being sold in the United States again.
The company announced today that its new Super 3 three-wheeled, two-seat model is now becoming available at dealerships across the country. There's but one dealership in the Northeast – Morgan Motors of New England in Copake, NY.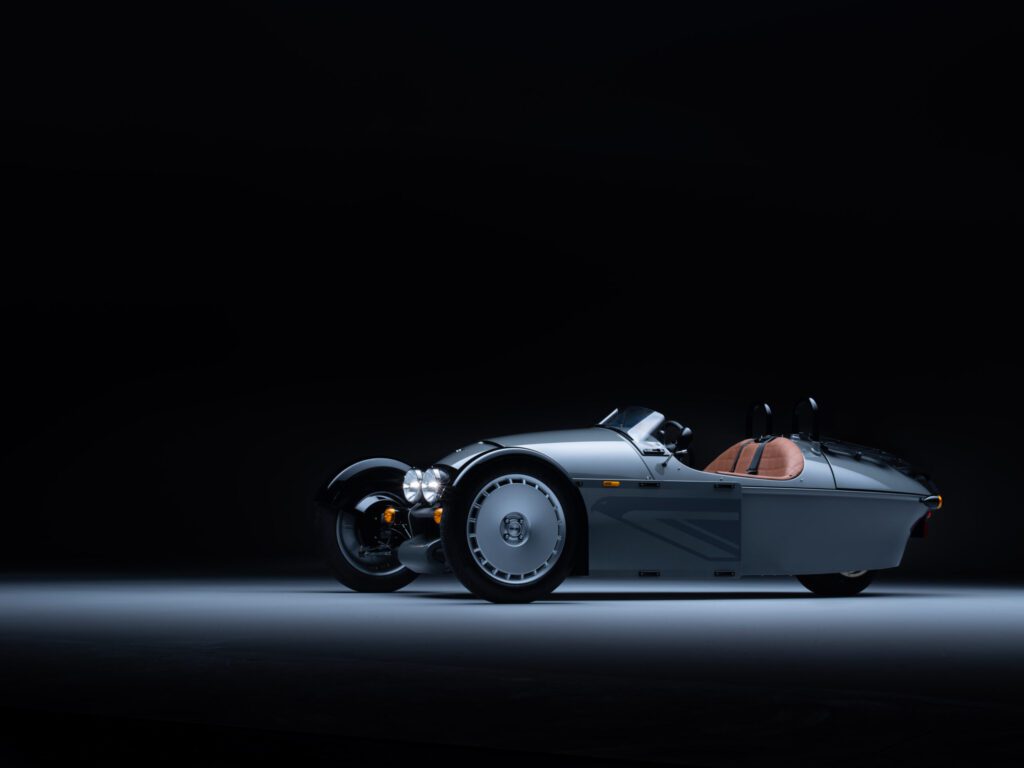 New models haven't been sold in the U.S. since 2019 when production of the Super 3's predecessor model – the Morgan 3 Wheeler – ceased. Four-wheeled Morgan cars haven't been sold in this country since 2005.
Morgan is a limited volume, high-end brand that was founded in 1909. It only builds about 800 cars a year. The four-wheel models are the Plus Four and the Plus Six. In today's press release, the company said it is "working through the approvals process" to sell the Plus Four here.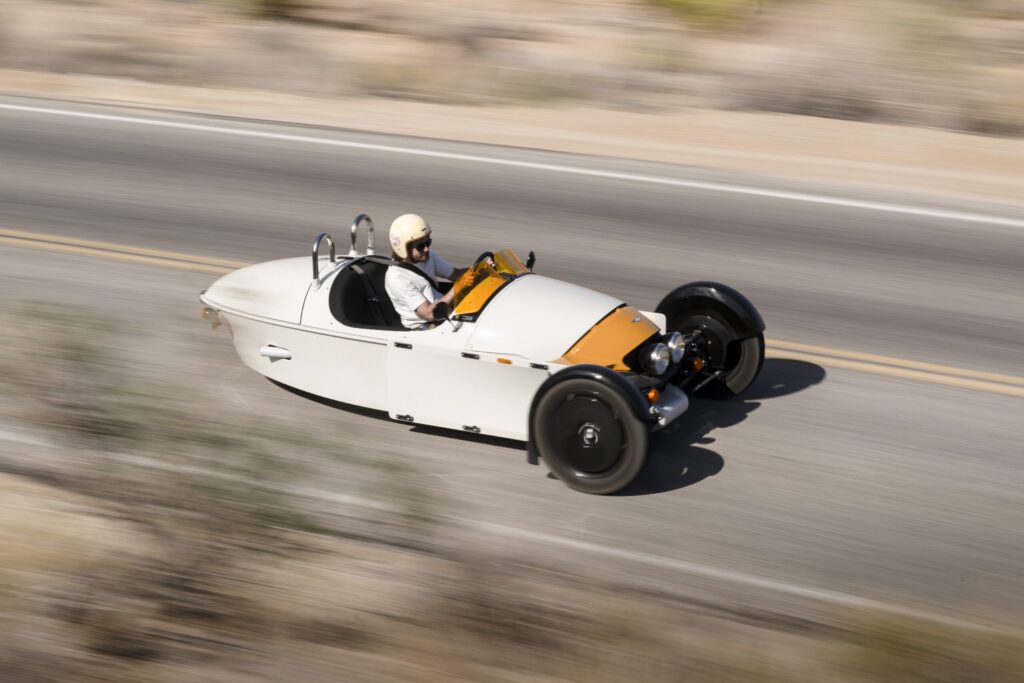 Under Connecticut law, the Super 3 is classified as an "autocycle." It's powered by a 1.5-liter, three-cylinder Ford Dragon engine that's rated at 118 horsepower. The model weights 1,400 pounds and has a top speed of 130 miles per hour.
The Super 3 has an MSRP of $53, 937. It is available in Jet Green and two other "no cost option" colors, Eden Blue and Coral Orange. Approximately 30 other colors may be ordered ranging in price from $707.18 to $3,440.83.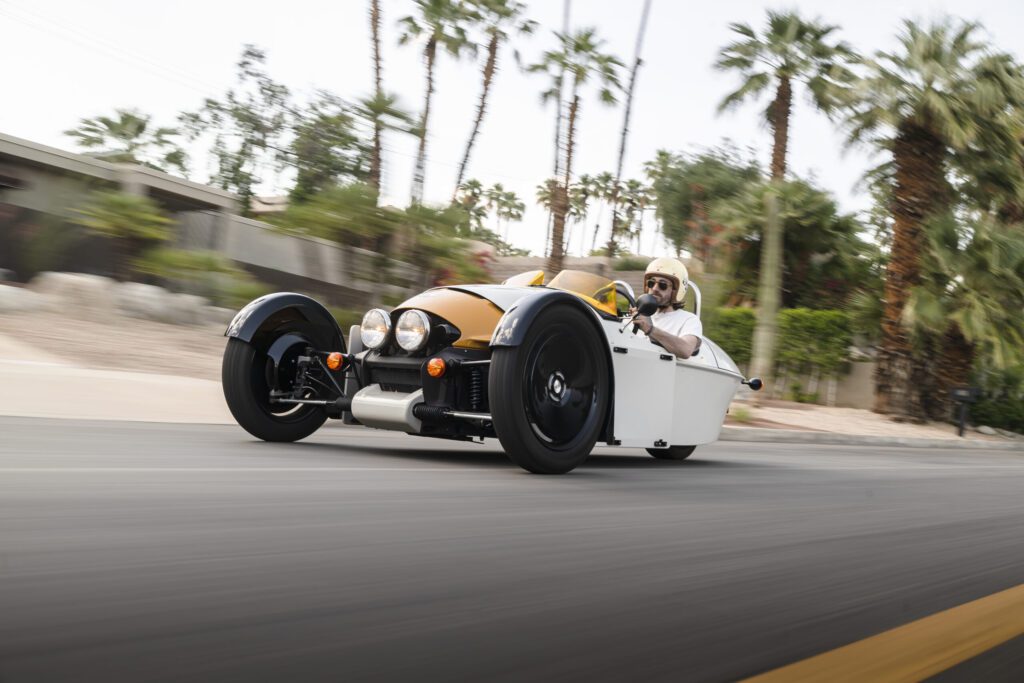 While Morgan's press release said test rides will be available at dealerships, a port fire in Newark, NJ has postponed the arrival of the demo model destined for Morgan Motors of New England. It is expected to make it to Copake in early August.
To meet federal regulations, there have been some changes made to Super 3 model for sale in the U.S. "Most distinctively, the front light configuration has been modified and now features headlights which are within the body shape of the vehicle. Further federal requirements include new taillights, turn signals and reflectors," the press release said.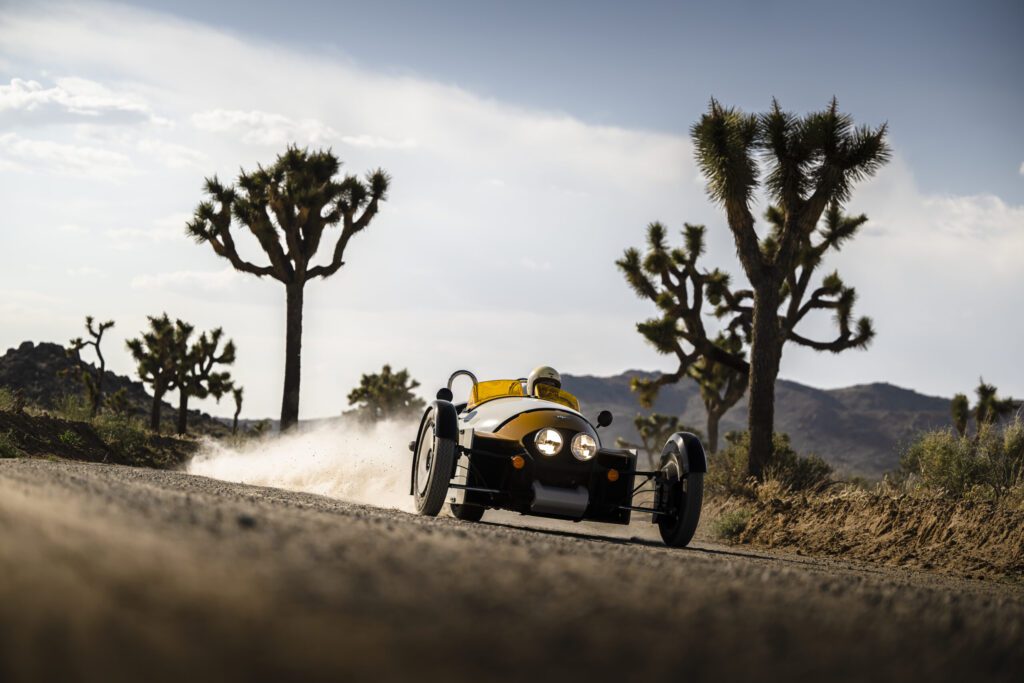 Morgan Motor Co. CEO Massimo Fumarola said, "It's a proud moment to see Morgan back in the United States, and we couldn't have wished for a more exciting, individual, and distinctive model to mark our return with."
(Photos courtesy of Morgan Motor Company)