DEARBORN, MI – Citing increased plant capacity and "improving battery raw material costs," Ford today dramatically lowered the MSRPs of its electric F-150 Lightning pickups. The prices were slashed from nearly $10,000 to more than $6,000 on seven models, effective immediately.
The biggest drop came with the F-150 Lightning Pro, which saw its MSRP plunge from $59,974 to $49, 995. The most expensive Lightning model – the Platinum Extended Range – saw its price drop the least. It went from $98,074 to $91.995.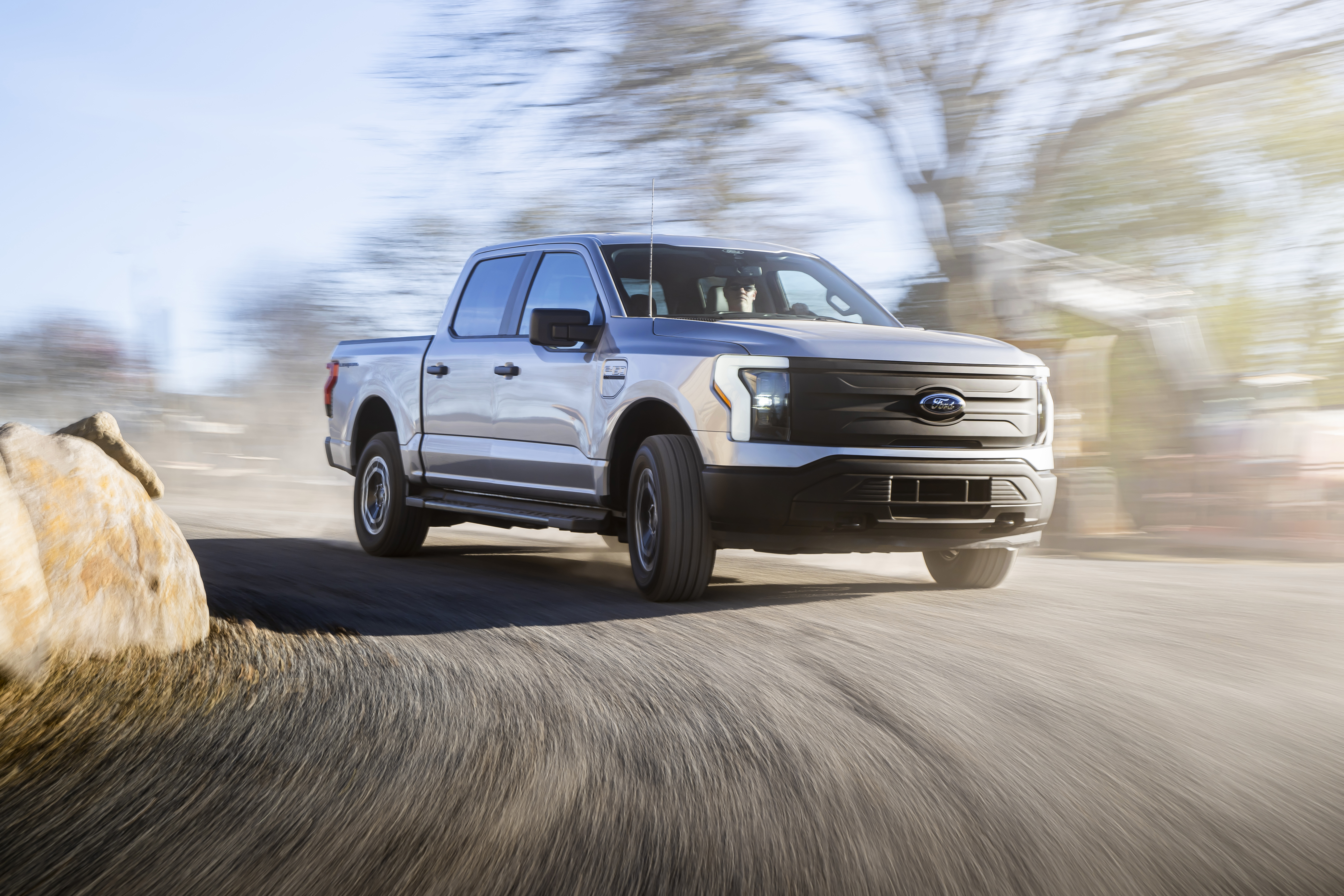 Ford said customers "will now have  greater availability of their built-to-order truck as early as October at an MSRP closer to initial Lightning pricing."
Ford Model e's chief customer officer, Marin Gjaja, explained, "Shortly after launching the F-150 Lightning, rapidly rising material costs, supply constraints and other factors drove up the cost of the EV truck for Ford and our customers. We've continued to work in the background to improve accessibility and affordability to help to lower prices for our customers and shorten the wait times for their new F-150 Lightning."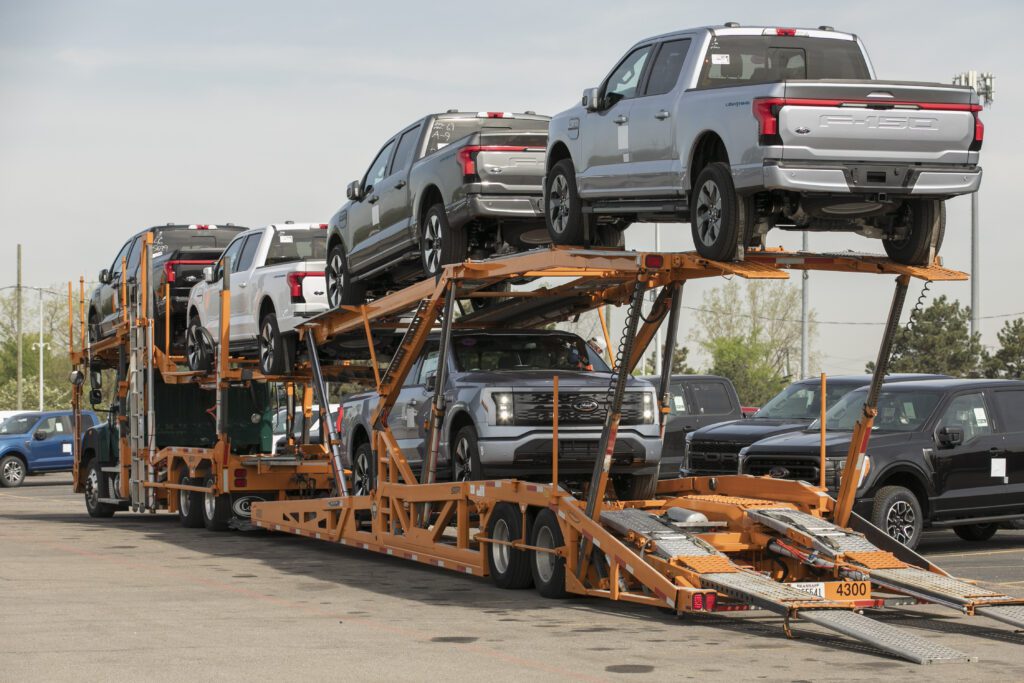 Ford Model e is the company's division for electric models, while Ford Blue handles vehicles with internal combustion engines. The company's Rouge Electric Vehicle Center is temporarily closed for plant upgrades that will triple its annual production rate to a targeted 150,000 Lightning trucks in fall.
Among the other F-150 Lightning models, prices went from $64,474 to to $54,995 for the XLT 311A; from $68,474 to $59,995 for the XLT 312A; from $78,874 to $69,995 for the XLT 312A Extended Range; from $76,974 ti $69,995 for the Lariat 510A; and from $85,974 to $77,405 for the Lariat Extended Range.
Ford is offering a $1,000 bonus to customers who order an XLT, Lariat or Platinum truck before the end of the month. Ford Credit is interest rates as low as 1.9 percent APR for 36 months for eligible buyers.
(Photos courtesy of Ford)