After a three-year hiatus, Toyota is bringing the Land Cruiser back to the United States, and in hybrid form, The company announced Tuesday. It will arrive in spring 2024 with an MSRP pegged "in the mid-$50,000 range." The 2023 Land Cruiser will have a 2.4-liter, four-cylinder powertrain that produces 326 horsepower and 465 lb.-ft of torque.
Toyota brought out the Land Cruiser in 1951, making it the brand's longest running model. It arrived in the U.S. in 1958 and lasted until 2021.
The new Land Cruiser will be built on Toyota's TNGA-F global truck platform at plants in Tahara and Hino, Japan. It will be limited to 5,000 units during its first two months of production and offered as a "First Edition" that includes two new two-tone paint colors and additional off-road equipment.
"This icon belongs in our lineup," says Toyota group vice president and general manager Dave Christ. "For 2024, Land Cruiser returns to its origin with a heritage-inspired design paired with the legendary capability and durability Land Cruiser is known for, and it will take even more customers on adventures across the globe as it has done for generations.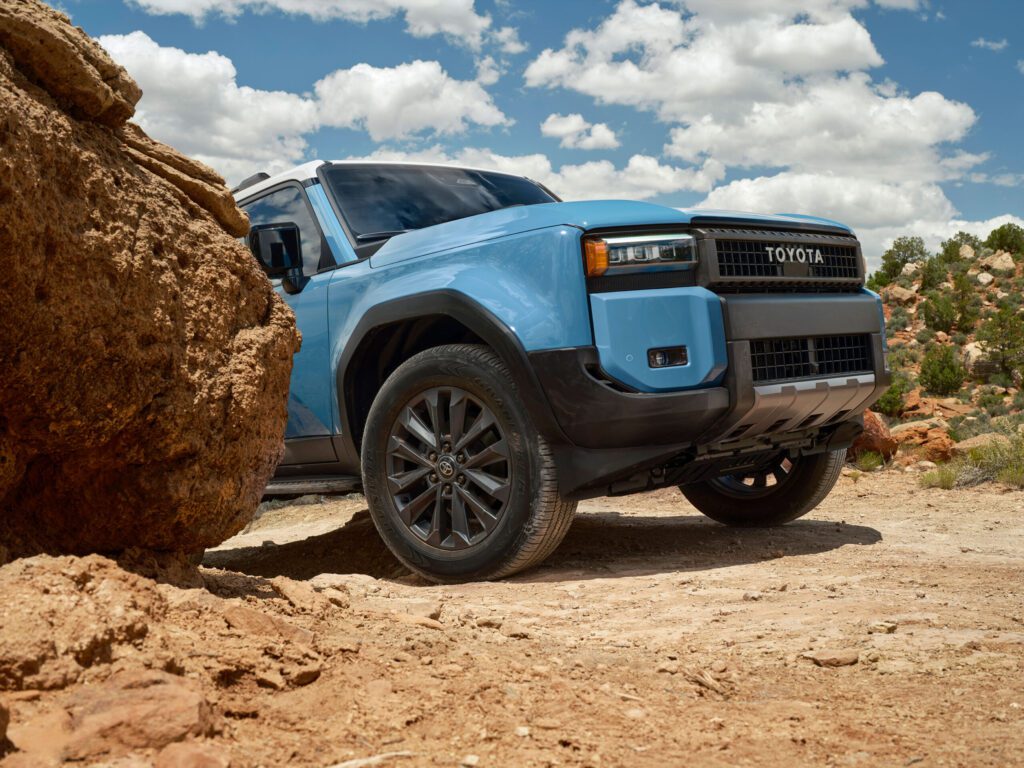 The new Land Cruiser is slightly smaller and narrower than its predecessor and is equipped with full-time four-wheel-drive. The gas engine is paired with a 48-horsepower electric motor integrated into an eight-speed transmission feeding off a 1.87-kWh NiMH battery pack. It will be capable of towing up to 6,000 pounds.
Toyota said fuel economy estimates will be released closer to the on-sale date. The Land Cruiser will be sold in three grades: Land Cruiser 1958, Land Cruiser and the limited-run First Edition. It will be offered in seven exterior colors in addition to the two-tone version.
More information may be found on Toyota's website.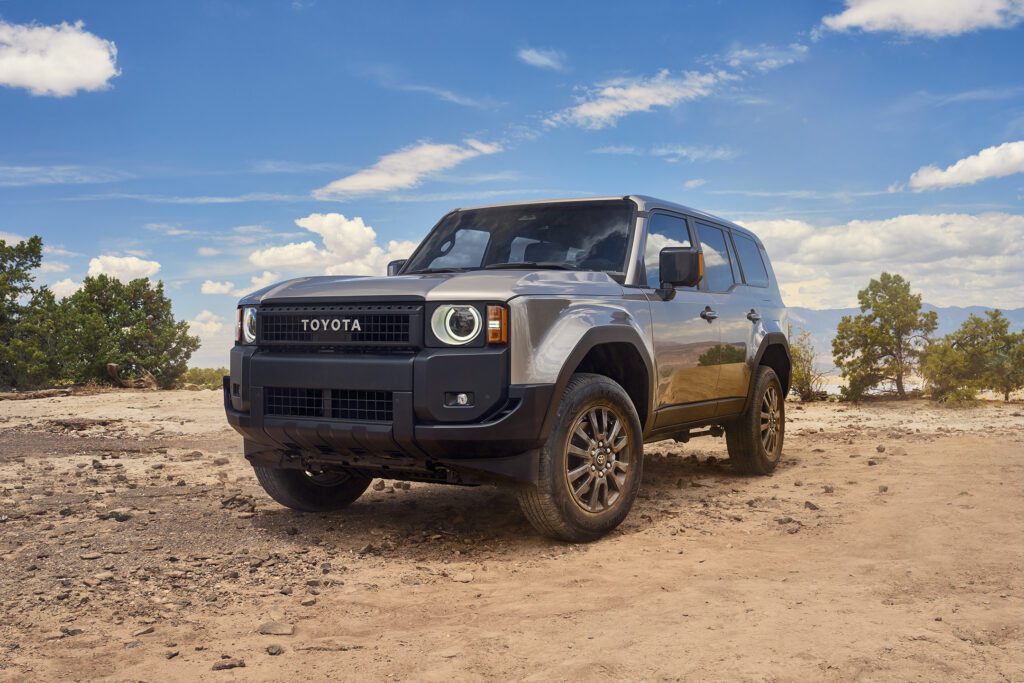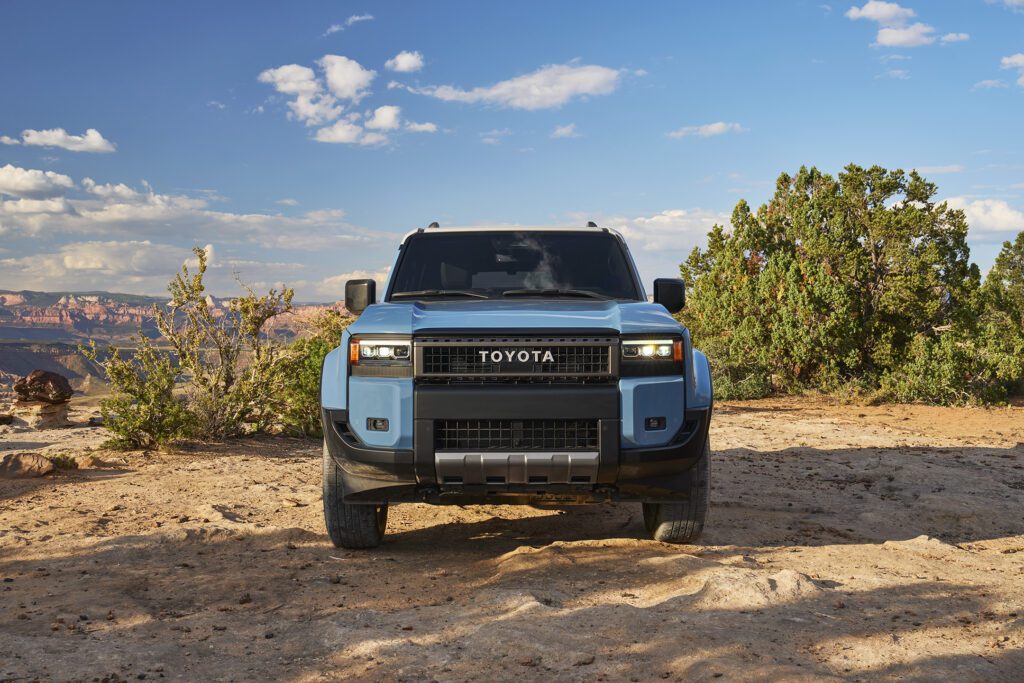 (Photos courtesy of Toyota)