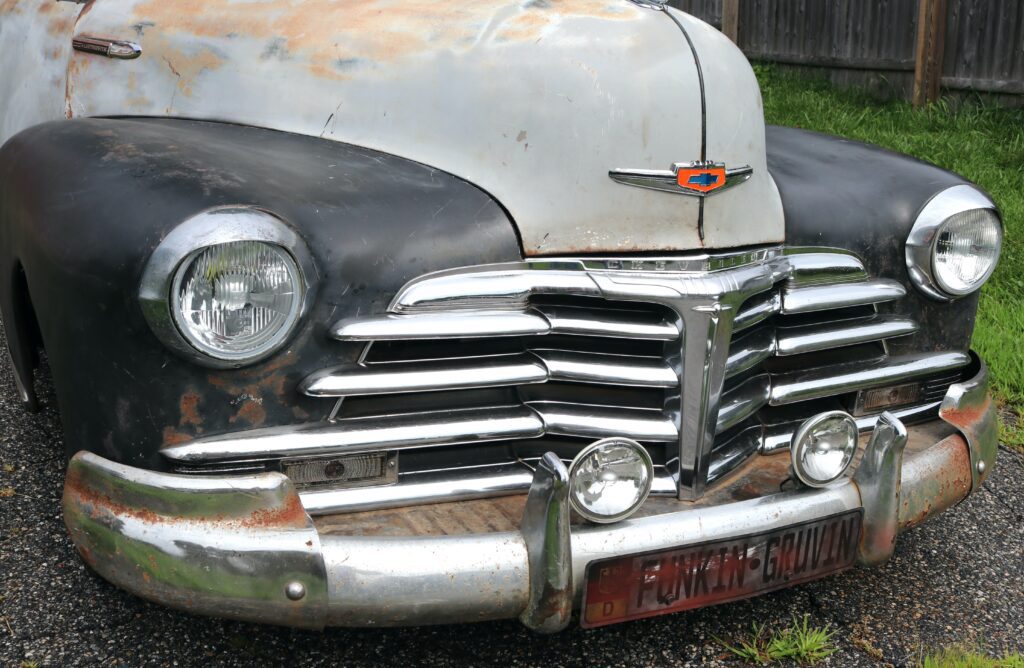 —
OAKVILLE, CT – Chevrolet only built the Fleetmaster for three years after World War II. It lasted from the 1946 through 1948 model years. "Bondo Bob" of Oakville owns a two-door "Town Sedan" version from 1948 that shows its age on the outside but is modern beneath its sheet metal.
The owner's real name is Robert Madeux, but he's worked for years in the automotive business as a high-end painter, body man and mechanic, hence the nickname. Bondo is a body filler common used in repairing and restoring cars.
Madeux has only owned the Chevy for 2½ years. He discovered it in a Facebook Marketplace ad in East Hampton. "I was looking for a car that was like my original car that I had to sell many years ago, and the ad came up. It was late at night. I texted the guy and he called me the next morning and we made a deal," he said recently.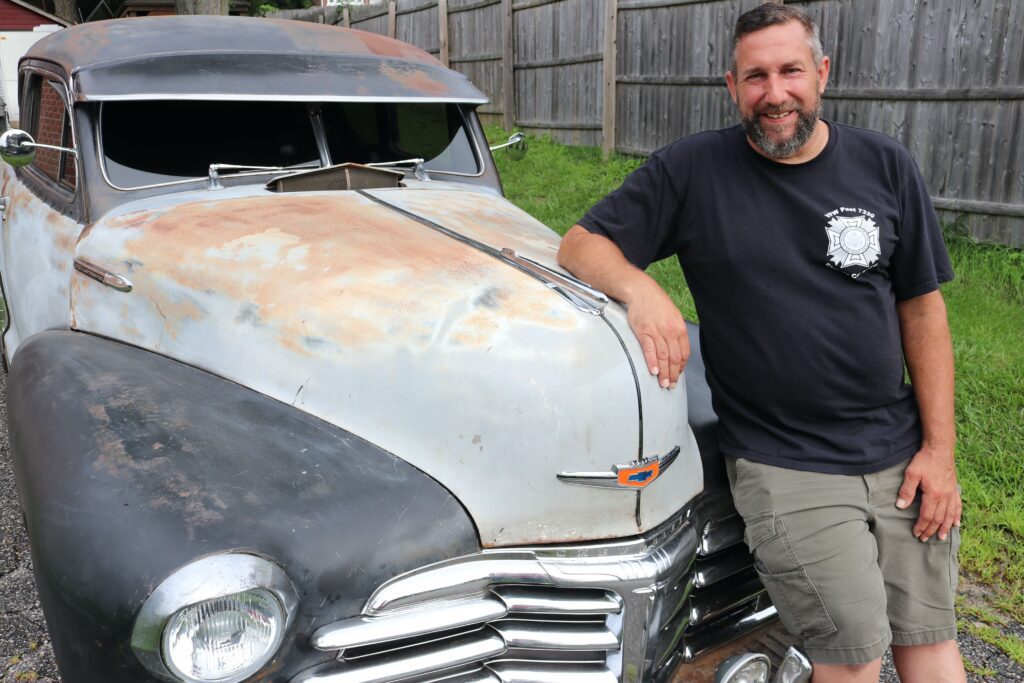 He owned his original classic car in the late 1980s. "It was a three-year project. It was a 1946 Chevy sedan delivery and I never finished it. I had to sell it because I had a wife and kids at that point."
Chevrolet built the Fleetmaster in five body styles – two- and four-door sedan, two-door coupe, two-door convertible and four-door station wagon. The Town Sedan was a sportier model, Madeux said.
His car stands out because of its luscious patina, its size and some notable styling cues, such as the large visor above the windshield. "That was an original," Madeux said the visor. "It was on the car. It does do a lot. It keeps the sun out of the car. It is cool. You can't see any traffic lights, though."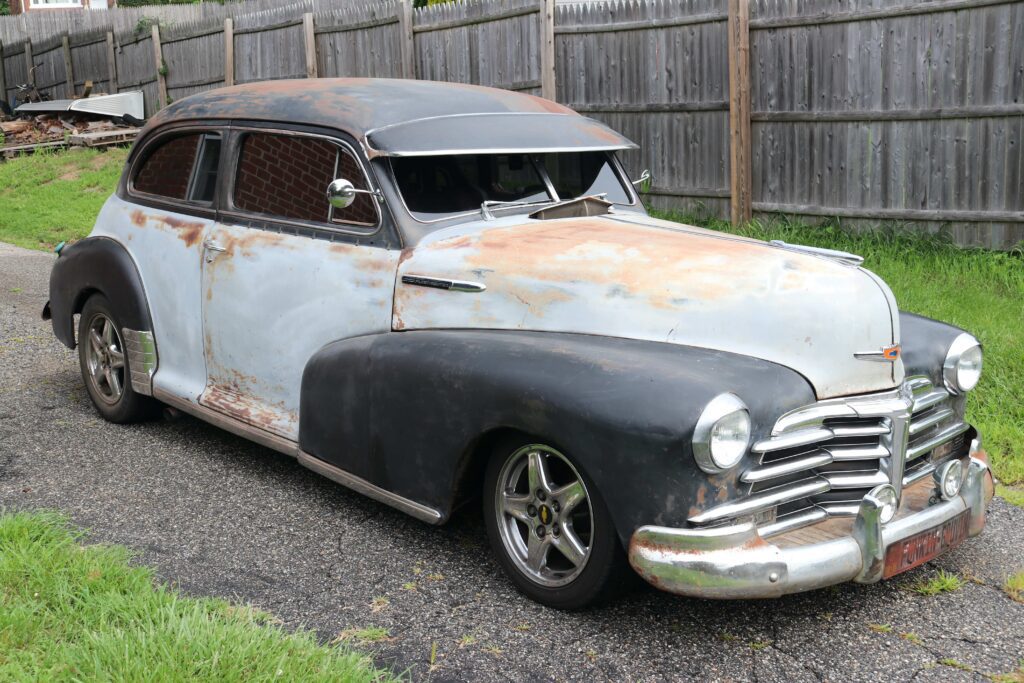 The Fleetmaster was "basically the same way it is now" when he got it; "missing a few parts. Missing the motor, the transmission. Basically the drive train parts."
While the model came from the factory with a 216-cubic-inch, inline six-cylinder engine, Madeux opted to drop in a 468-cubic-inch, 520-horsepower Chevrolet engine and mated it with an automatic transmission. "It's been a dream of mine, since I was young, I wanted a really big motor and I wanted a Chevy motor. I came across everything and it all happened to work out," he said.
It also got a new transmission and new rear end, was rewired and otherwise modernized. It also received smoked glass windows to replace the broken ones that it were evident when it arrived. "It's not heavy. It's 3,000 pounds. It goes really good," he reported.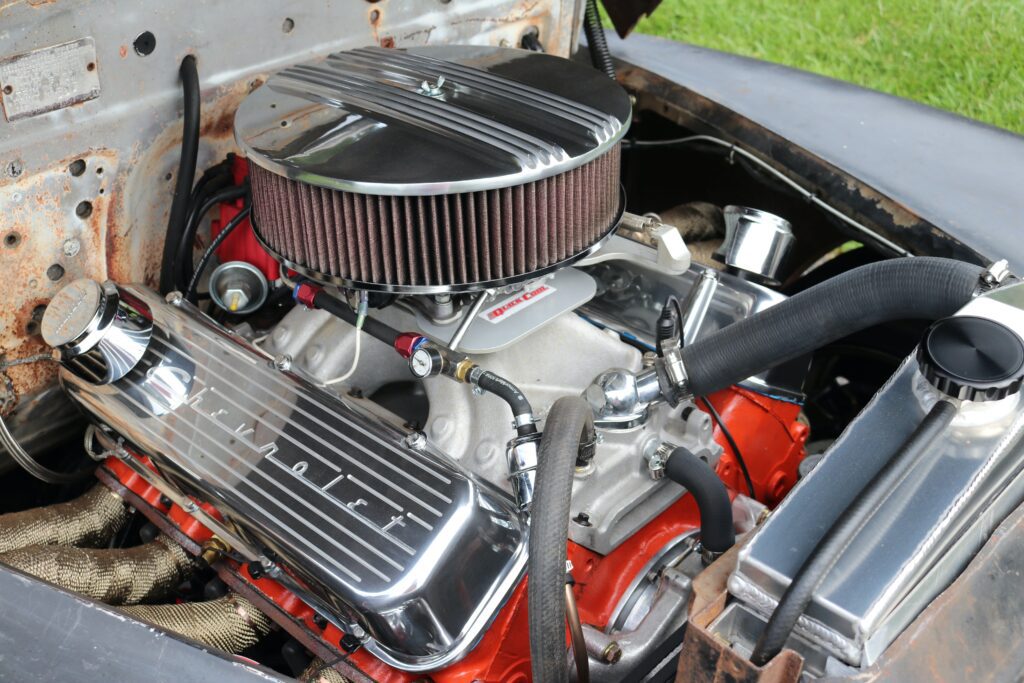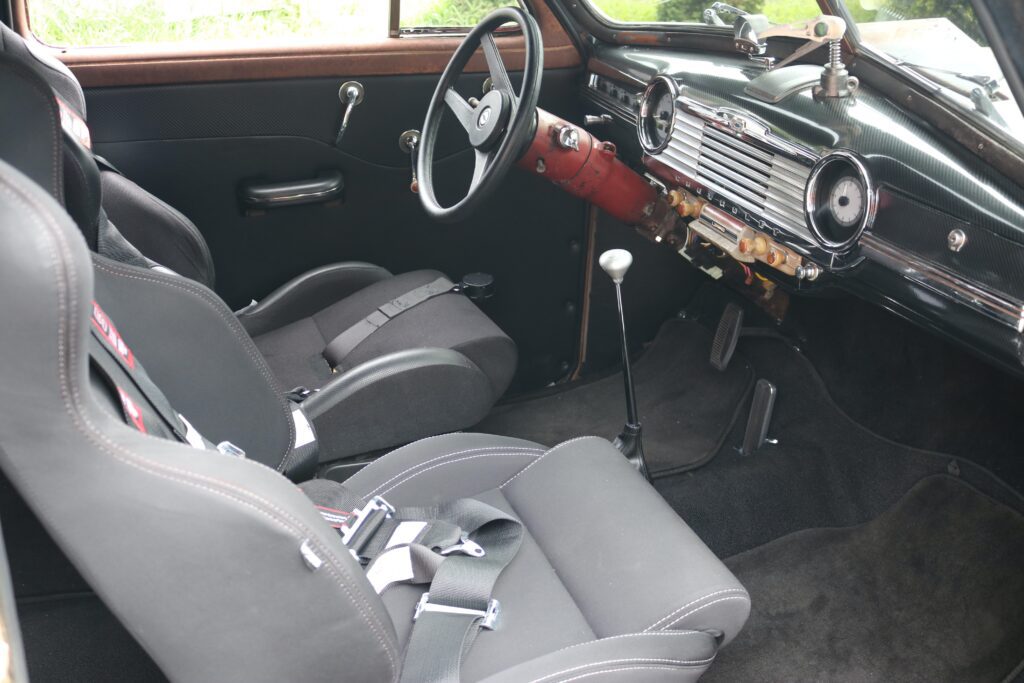 —
Madeux's sole goal after buying it was to get it on the road; "get it mostly usable. Be comfortable. Modernize it, kind of, to an extent." The rear seat was redone and aftermarket buckets were installed up front. Digital gauges went into the dashboard. It got a tilt steering wheel.    
Madeux views the Fleetmaster as a rat rod. "It's basically a modified original car. It's not perfect. Everything is put together. Nothing's painted. Lowered," he said.
The reason the Fleetmaster's exterior hasn't been painted, and as strange as it may sound, is to prevent it from being damaged. "So it doesn't get scratched," Madeux said. "If you had it perfect, you won't want to drive it. Plus I enjoy the way it looks."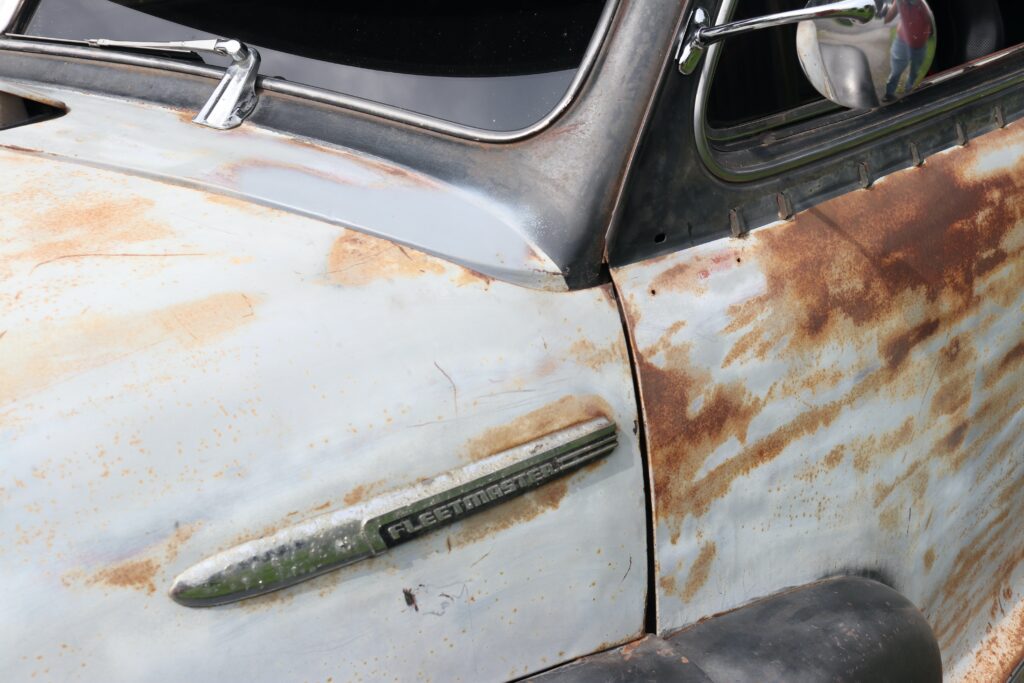 —
Madeux believes he's the car's fourth owner. He's pieced together that the second owner had it for many years and drove it to college in Wyoming. "On the way back to Connecticut, the motor broke and they had it towed where he lived in Massachusetts and the car sat there for many years," he said.
Eventually it went to a car collector in East Hampton, but the guy decided he had too many old car and to shed it. It was a perfect acquisition for Bondo Bob. "The body was never rotted out. Beautiful condition," he said.
And it does have another feature that surprised him. "The center of the hood has a chrome strip, which I've never seen,: Madeux said. "They're always painted."
Check out the video…
—
The Fleetmaster is familiar sight at car shows in Connecticut, and it gets considerable attention from spectators and other classic car owners. "Everything looks old but everything is new underneath. They're surprised when they actually see like the engine, the interior and stuff like that," he said.
It's the outside, though, that makes one look.