MILLERTON, NY – It was a few years ago that Rob Cooper of Millerton, N.Y. bought a defunct gas station on Route 44 east of downtown, just a short ways from the Connecticut border. He had a retro goal and started work.
"I put a big screen up to hide it. For quite some time there was a big screen up in front of it so you couldn't see what was going on, and I was restoring this," he said one recent afternoon as he stood in the parking lot out front. "It's just a labor of love, a little bit at a time."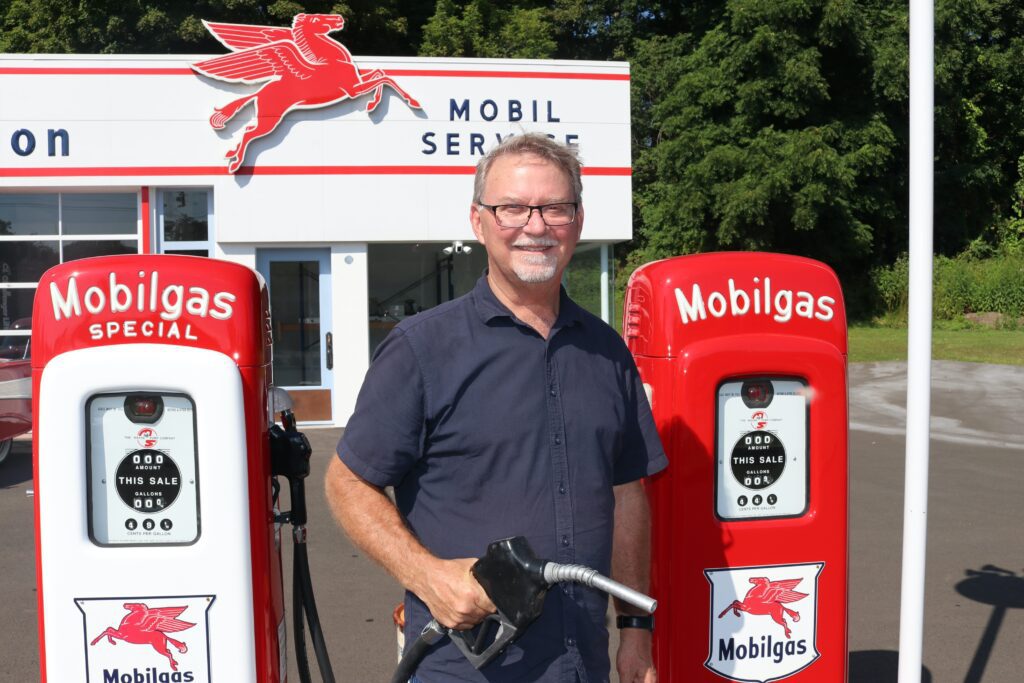 Local residents as well as drivers passing through Millerton soon took notice and wondered what was transpiring. Even when the screen came down and the project revealed itself, the questions continued. The situation was similar to when farmer Ray Kinsella (played by Kevin Costner) plowed under his Iowa cornfield and his neighbors gawked and questioned his sanity in the movie "Field of Dreams."
"I ran into a guy in the Agway farm store recently and something came up about the gas station, and I said, 'I heard that guy's a little nuts that owns that place' and he said, 'I heard the same thing.' He didn't realize he was talking to the owner, and the girl behind the counter just started laughing. She knew me," Cooper said.
What Cooper has done is recreate a retro Mobil gas station from 1957, complete with a 1957 Chevrolet 3100 pickup and a 1957 Chevrolet Bel Air coupe parked inside. It has period gas pumps and a trademarked Pegasus flying red horse on the exterior of the building.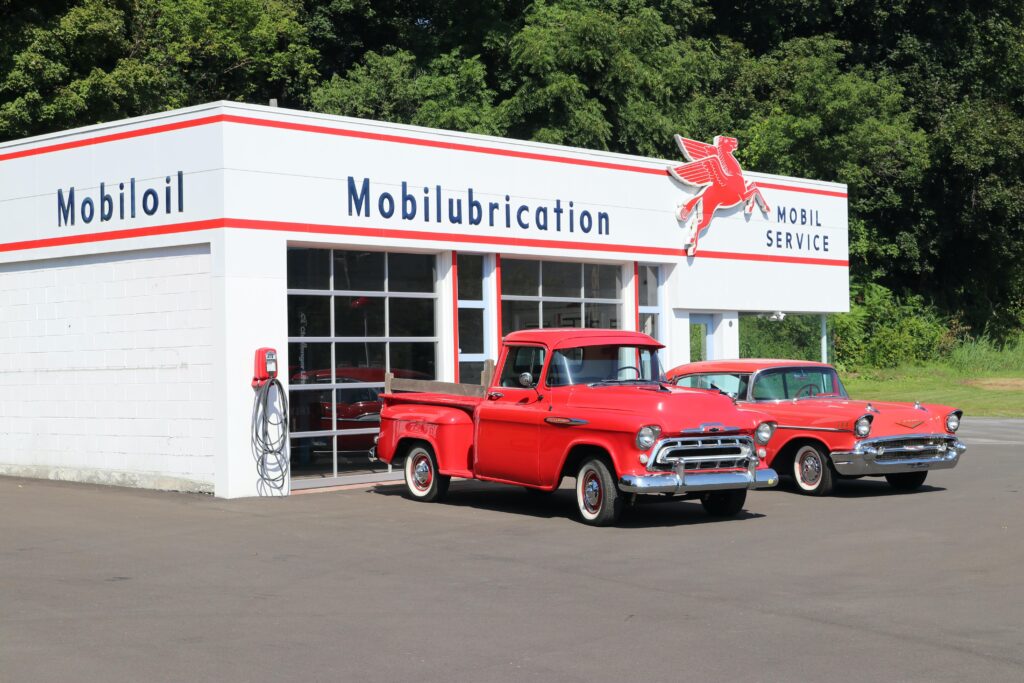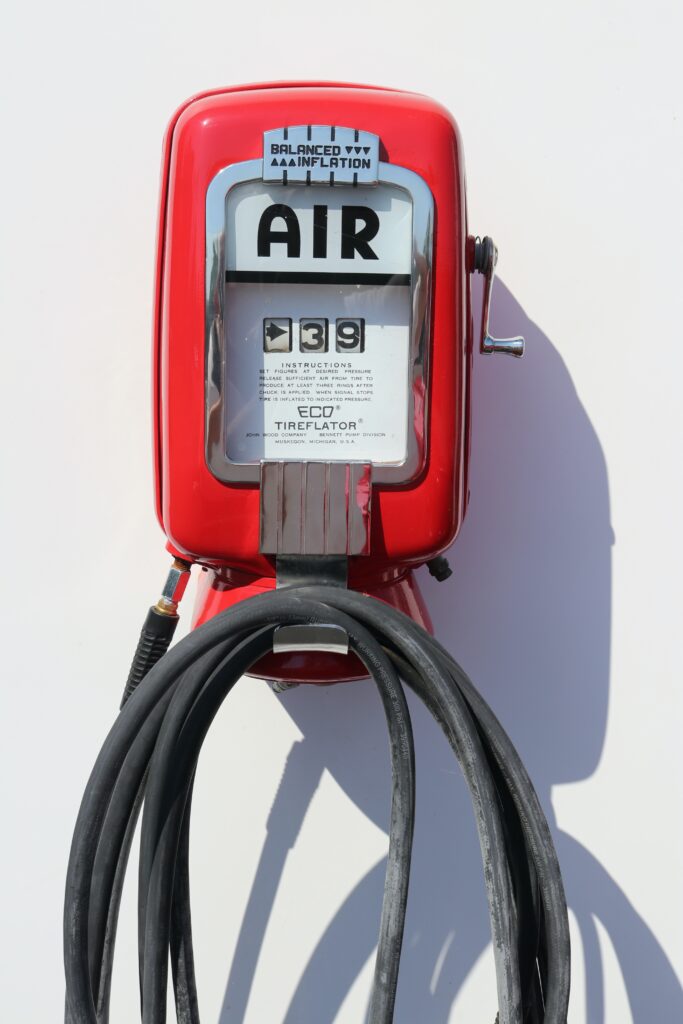 There is also an air meter attached to the wall to the left of the service bays and a tall Mobil sign alongside the highway.
"This building was originally built in 1957 as a Mobil station and it looked pretty much like it does now," said Cooper, explaining that while he wasn't able to locate any photos of the original gas station, he was able to find examples of what other Mobil stations looked like at the time by searching online.
"This is pretty much right on the money on how they looked," he said, recalling that the gas station changed hands and changed brands over the decades. "The last one that was here was a Getty station, and then it closed down and it was in disrepair. It was in horrible shape," he recalled.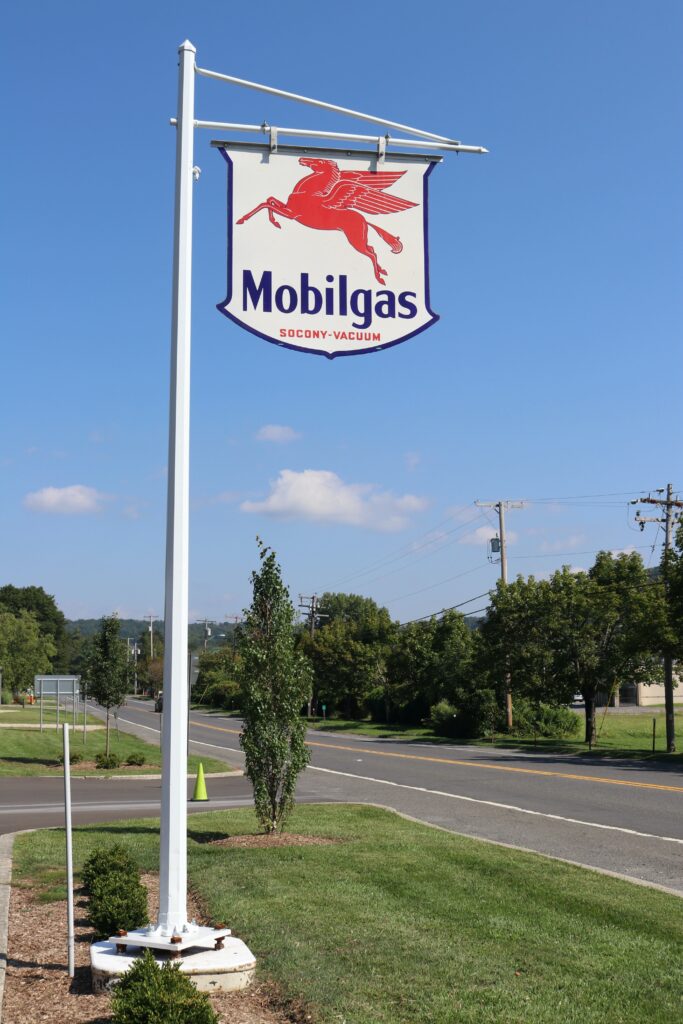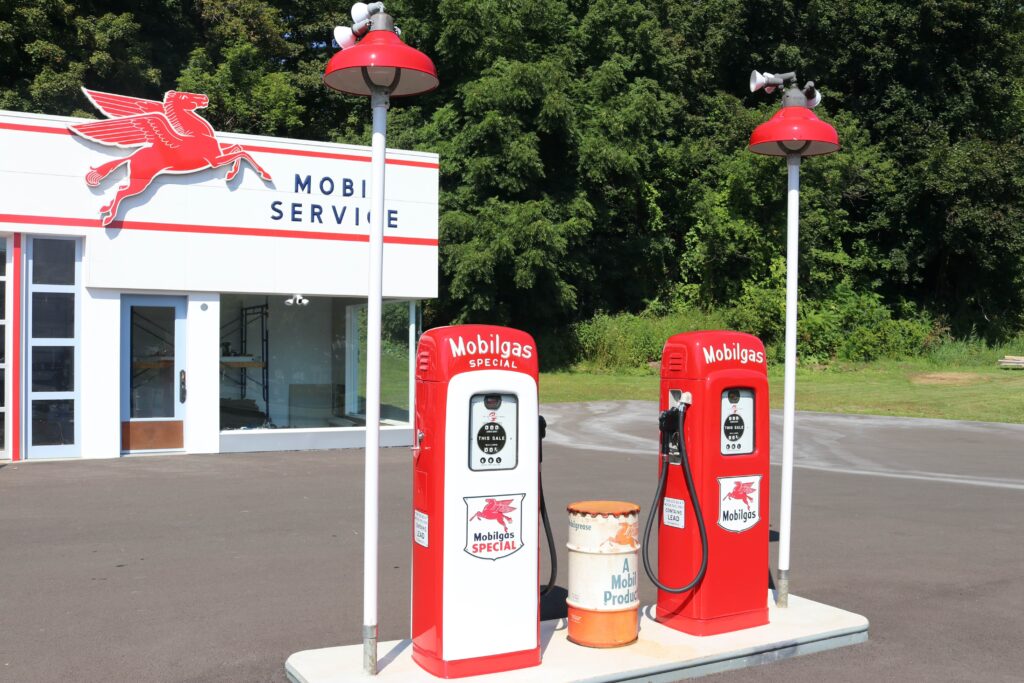 That was roughly five years ago. He bought the gas station from Getty, which had remediated the property. The restoration process required tracking down Mobil signage and memorabilia from auctions, collectors and vendors.
The Pegasus and the street sign came from a collector in Bouckville, N.Y. "I got both the Pegasus and the shield by the road from the same guy," he said, reporting that the Pegasus cost $12,500 and the street sign cost $4,000.
Attached to the building, the Pegasus is facing to the right side. "The Pegasus always faced the bathrooms," Cooper explained.
To make the non-functional retro Mobil gas station authentic, Cooper found a restoration business that acquired and redid "script top" gas pumps as opposed to pumps that had a glass globe on top. While they may not be linked to in-ground gas tanks, the lights inside the pumps do work. "Everything's lit up at night here," he said.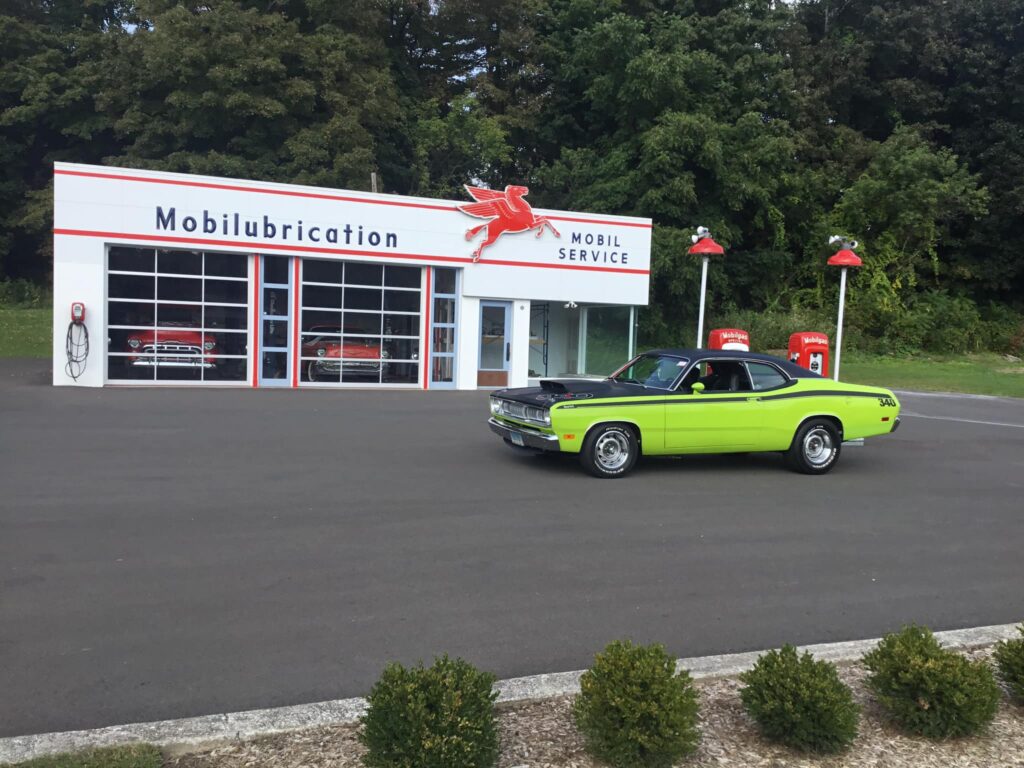 —
The throwback filling station is still a work in progress. "The outside's about 95 percent done. The inside is about 50 percent done. I have to finish some electrical work and some sheet rock and some crown molding, and lights. And then I have to put some display cases up to display my stuff in there," he said.
Cooper has lots of "stuff." He's a car and memorabilia collector. Besides the '57 pickup, he also owns a 1964 Pontiac GTO, a 1971 Chevrolet Chevelle and a 1972 Chevrolet pickup. Inside the large garage at his home nearby is a 966 Ford Mustang that belongs to his wife, Tammy. The '57 Chevy at the gas station belongs to a friend.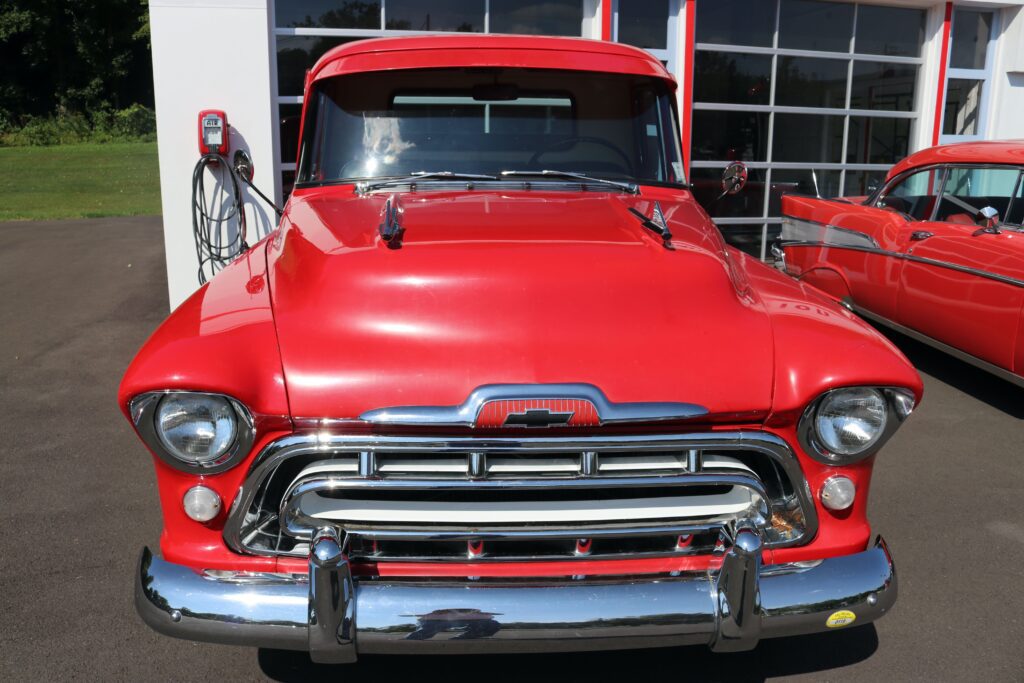 —
The walls of the garage and the floor are covered with signs and more. Shelves are lined with old oil cans and containers for other lubricants. Many bear the Mobil name. There's even a tire in a floor stand that displays the Mobil name.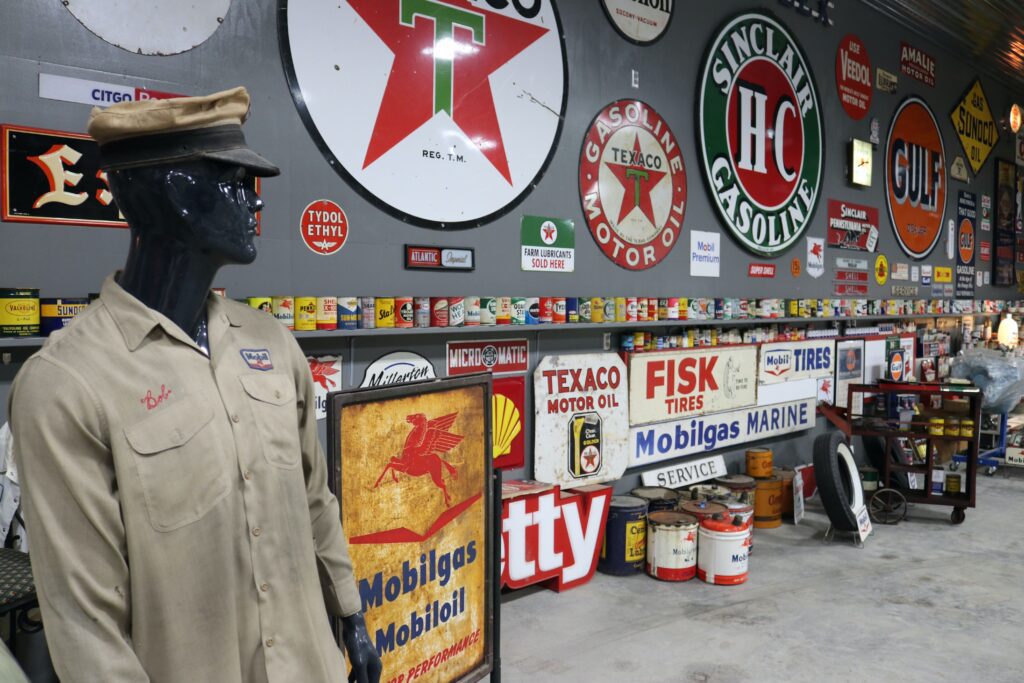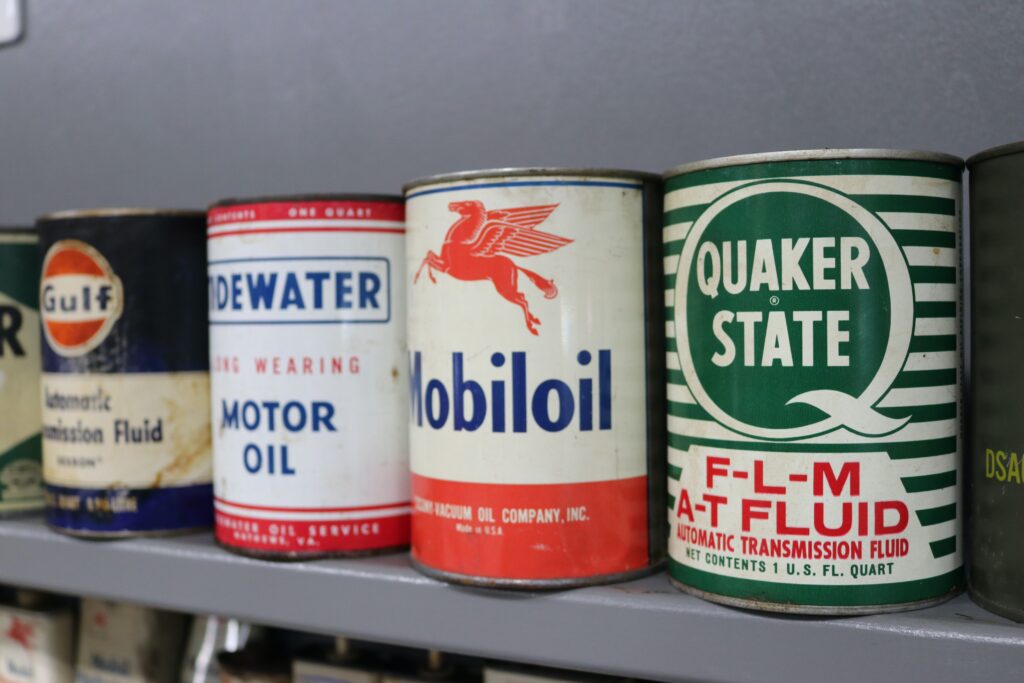 All of the Mobil-branded items will eventually be displayed at the gas station. Cooper's goal is to complete the job this winter.
The restoration of the gas station required the permission of ExxonMobil. "I had to get a license agreement from Mobil to be here. I had an attorney contact Mobil and they sent me a contract and I signed it. Certain things you can't profit from using their logo and I signed it because I don't really think about profiting at all from this," Cooper said.
The retro Mobil gas station is already becoming a bit of a destination and tourist attraction in Millerton; so much so that Cooper has put up traffic cones at its entrances to limit access. "I have cones up just to slow people down and keep the trucks out, but people pull in here all the time with old cars and take pictures, and I love it. I think it's great," he said.
(Photos by Bud Wilkinson unless otherwise noted)