TORRANCE CA – Honda will release its first all-electric SUV in early 2024. To be known as the Prologue for "the key role it plays in the company's electrification strategy," the new model will have a range of approximately 300 miles and will be priced "in the upper $40,000s."
"The arrival of the all-new Honda Prologue is a pivotal moment for the brand as Honda begins the transition to our zero-emissions future," said Lance Woelfer, assistant vice president of Honda National Auto Sales, American Honda Motor Co., Inc.
"Prologue is aptly named as our first volume Honda EV, a stylish, sporty and spacious SUV that will take us toward our vision of 100 percent zero emissions vehicle sales by 2040."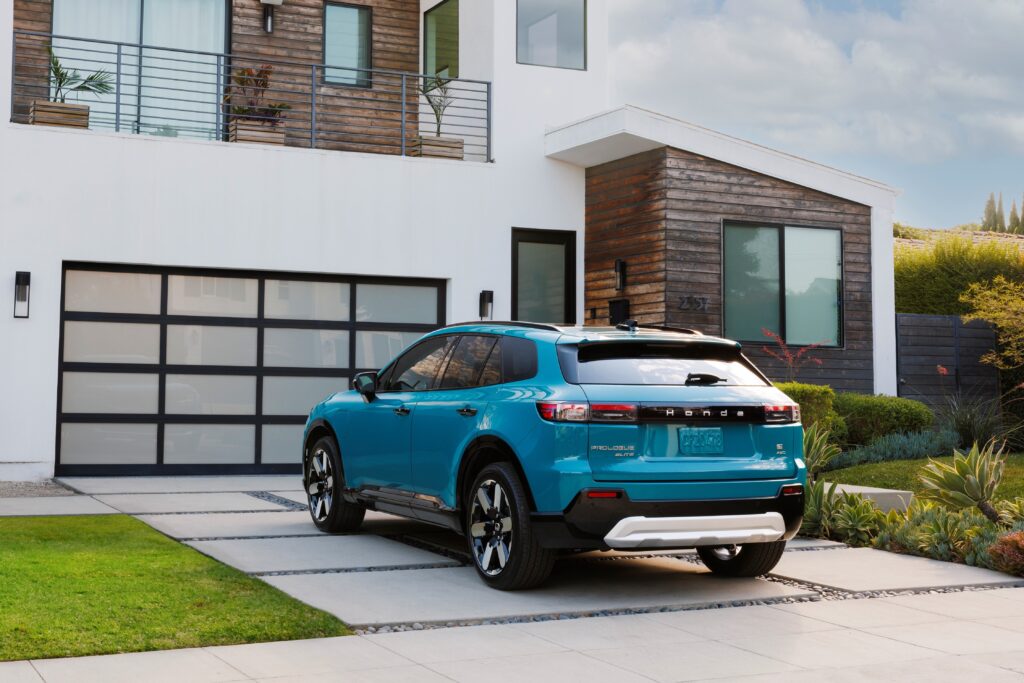 The Prologue will come in three trim levels – EX, Touring and Elite – and will be available in both two-wheel-drive and four-wheel-drive versions.
Honda says, "Prologue styling was led by a team of designers in the Honda Design Studio in Los Angeles, who utilized virtual reality (VR) tools to create a simple and clean neo-rugged design concept. Prologue is low and wide with a sleek silhouette, and a capable and planted stance, anchored by available 21-inch wheels, the largest ever offered on a Honda."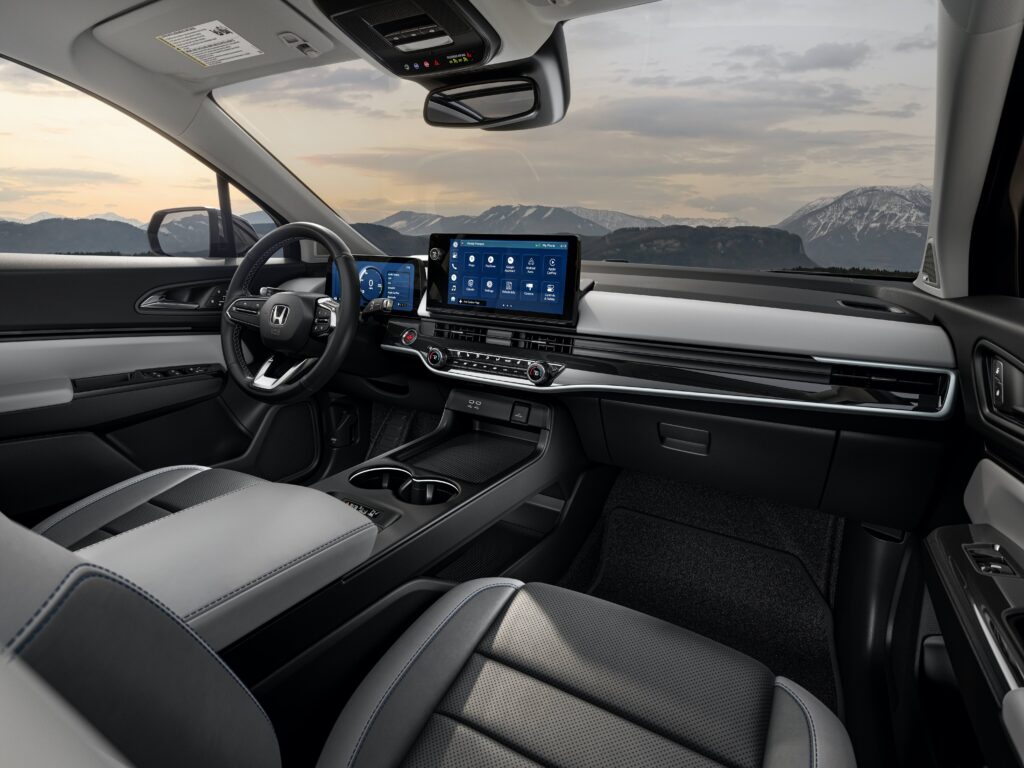 By way of comparison to existing models, the Prologue is about eight inches longer and five inches wider than Honda's current gas-powered CR-V model. Depending on the trim level, the Prologue will be available in either five or seven exterior colors.
The Prologue marks the kickoff to Honda's strategy "to achieve carbon neutrality for all products and corporate activities by 2050." The brand plans to introduce 30 EV models by 2030 with a global sales volume of two million units.
Honda is establishing an EV hub in Ohio and plans to invest $700 million.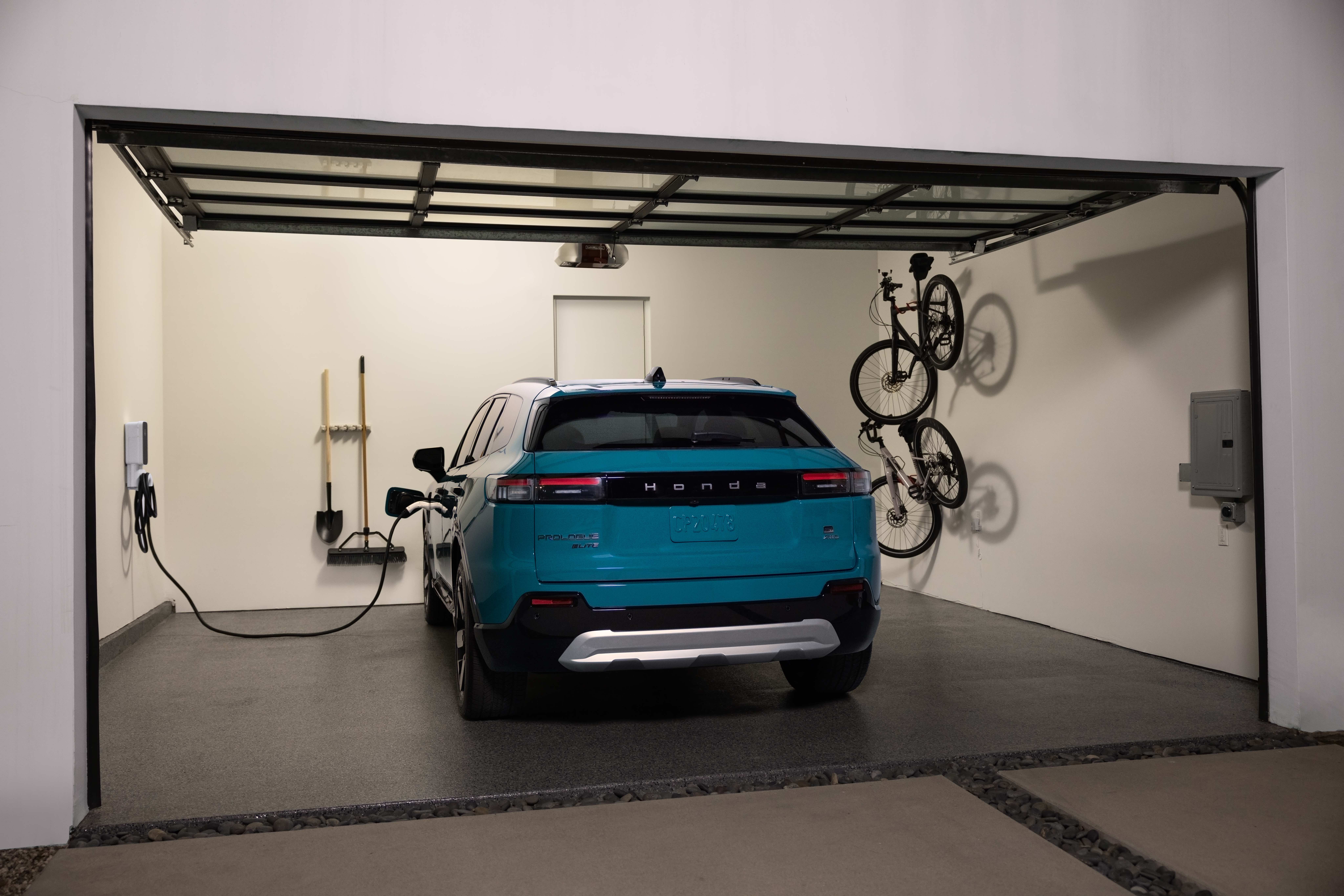 —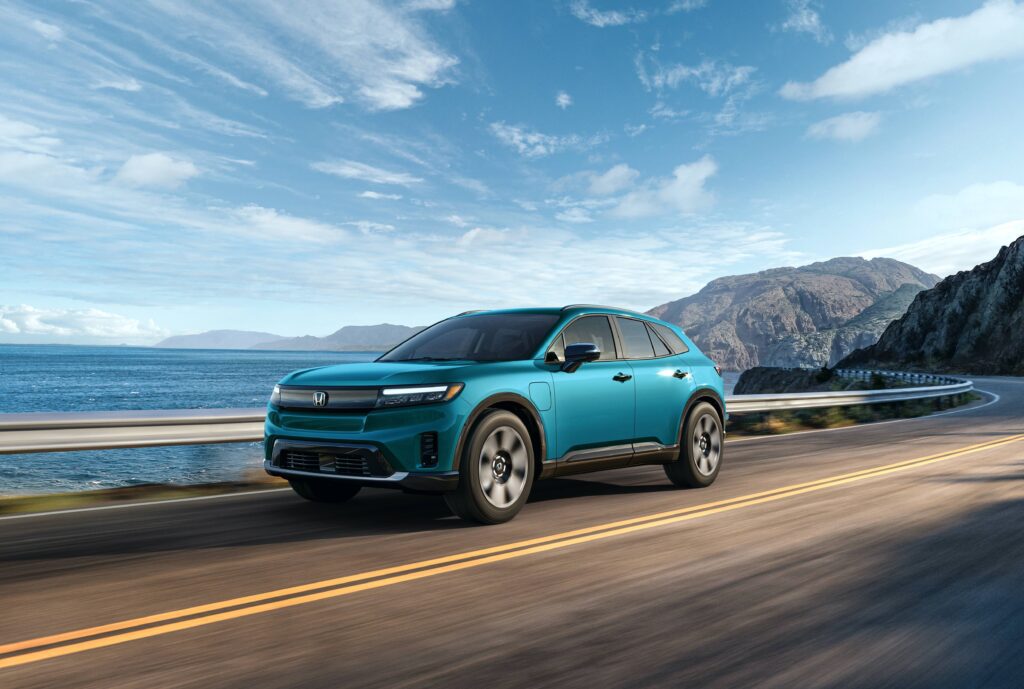 (Photos courtesy of Honda)