SOUTHBURY, CT – The black over white 1956 Studebaker Power Hawk coupe owned by Gary Kratzer of Southbury wasn't a planned purchase. In fact, the one-year-only model wasn't even bought by him, rather by his son, Sam, who was seeking a surprise gift for his father.
It was June 2018 that Sam Kratzer went shopping at a Barrett-Jackson auction at Mohegan Sun in Uncasville. "I decided to go for my first time and saw this particular car there on the lot," he recalled recently.
"Because it was a very rare car as well as the same year my dad was born, I decided to bid on it and I ended up winning it, and so brought it home and presented it to him."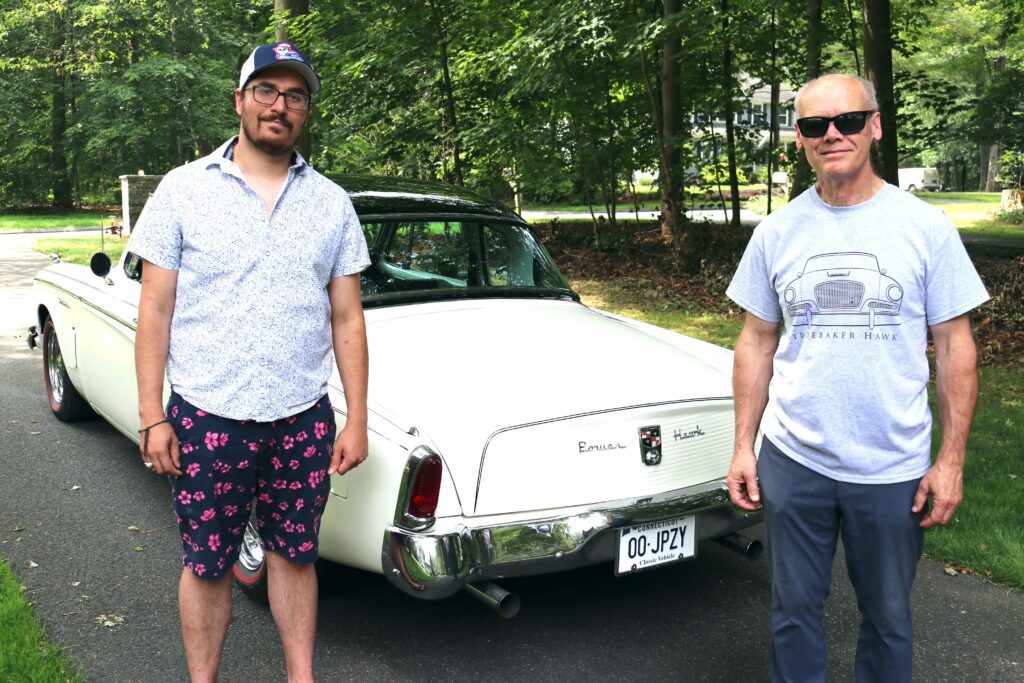 The elder Kratzer's reaction was what one might expect. "I was surprised, a little bit shocked and very happy. I love it. Probably the best gift I ever received," he said.
Except that the actual surprise and handoff didn't go exactly as planned. Sam sent his father a photo of the Studebaker upon buying it but didn't mention it was a gift. He also bought two other cars that day – a 1990 Toyota MR2 with a custom body and a 1967 Chevrolet Camaro.  
Sam's mistake was to try and drive the Power Hawk home. Said Gary, "He calls me on the phone, 'I'm stuck on the highway.'" The fuel pump had failed. It wasn't until the Studebaker was trailered home and the fuel pump replaced that Gary learned that the car was for him.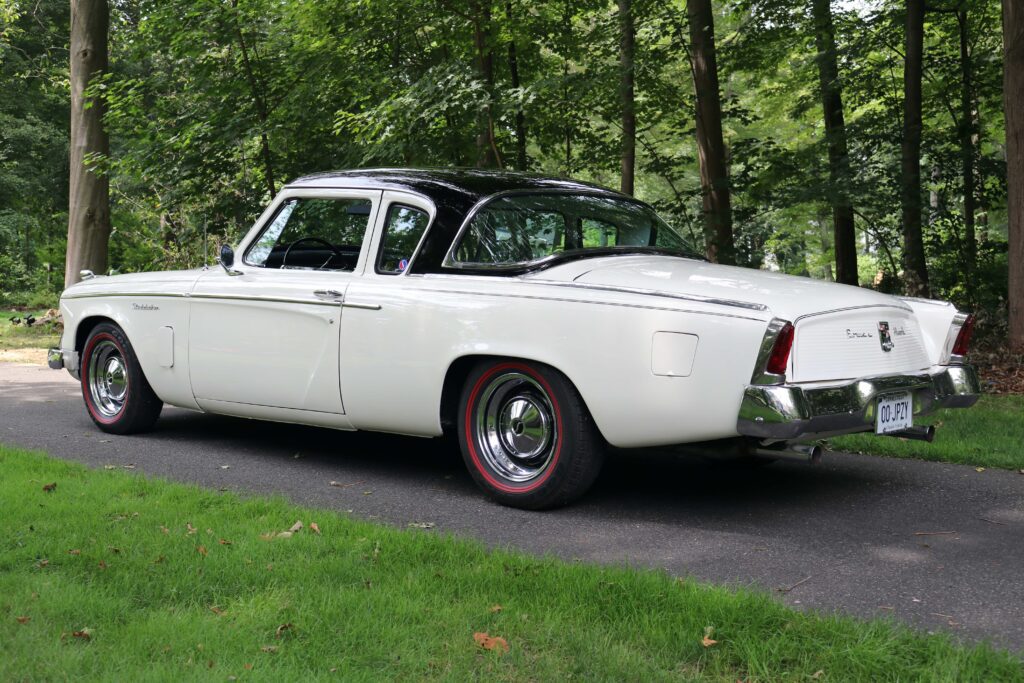 The two-door pillared Power Hawk model was slotted by Studebaker in-between the base Flight Hawk and the sportier Sky Hawk pillarless coupe. It reportedly sold for $2,100 and, according to Gary, only 7,000 were built. Studebaker replaced the Power Hawk model with the Silver Hawk in 1957.
The Power Hawk is powered by a 259-cubic-inch V8 engine. It's paired with an automatic transmission with the shifter on the steering column. The Studebaker rides "like a boat. It rides nice, and I love the sound," said Gary, with Sam adding, "It's got a deep rumble – deep, nice, beautiful, smooth rumble."
The background of the Kratzer family's Power Hawk is sketchy. It is apparently well-traveled, having been in California and Arizona since rolling off the assembly line.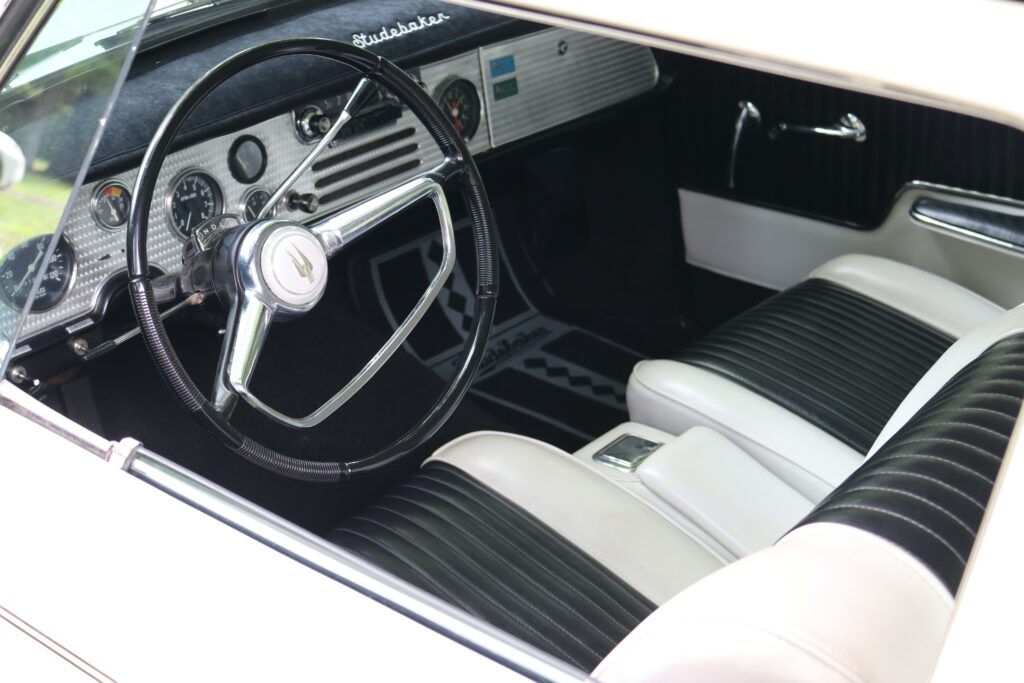 —
"Unfortunately, we don't know a lot of history," said Gary. "There was a note in the file that we were given from a guy named Nick to a guy named John Dennis saying, 'Hey, it's nice to see the car my dad restored going to a nice guy. He found it in an old junkyard. He was a machinist, so he was able to make some parts and get some parts from swap meets and things like that."
A bit of online snooping revealed that John "Jack" Dennis owned the Studebaker in Arizona. Upon his death, it passed to his wife of 41 years, Lori. An obituary reveals that Dennis died April 24, 2015. It noted, "Jack had a quick wit and a good sense of humor. He loved old cars, and finally realized his dream of owning a 1956 Studebaker, which he enjoyed displaying at classic car shows."
Dennis is thought to have bought the Power Hawk in 2010. Gary said it then went to a man in Massachusetts who "did a number of things. He was much better (at record keeping). We have a whole bunch of receipts. He had carpeting put in the car and in the trunk. He had the gas tank boiled, so he did several thousands dollars worth of work."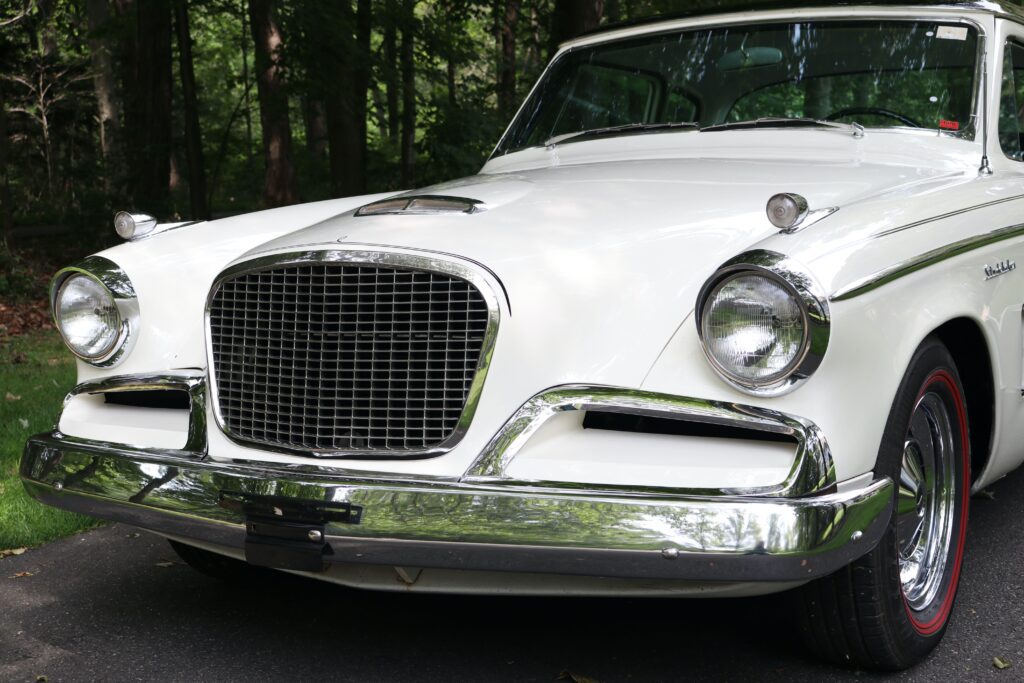 Gary doesn't drive the Studebaker much. He takes it to car shows and cruises. It's tremendously spacious inside and has a black and white upholstery to match the exterior. The trunk is huge. However, the Kratzers suspect it's not entirely original.
"The Power Hawk typically has a bench (seat). This has two side-by-side seats, which I think is a Golden Hawk," said Sam, referring to Studebaker's personal luxury model that was built between 1956 and 1958.
"Not everything on it is Power Hawk. I think the dashboard is not from a Power Hawk," said Gary, adding his suspicion that the dash is from a Golden Hawk as well.
The Power Hawk really hasn't been touched since Sam bought it for his father, and it fired right up in Sam's driveway when My Ride wanted to shoot some video of it out on the road.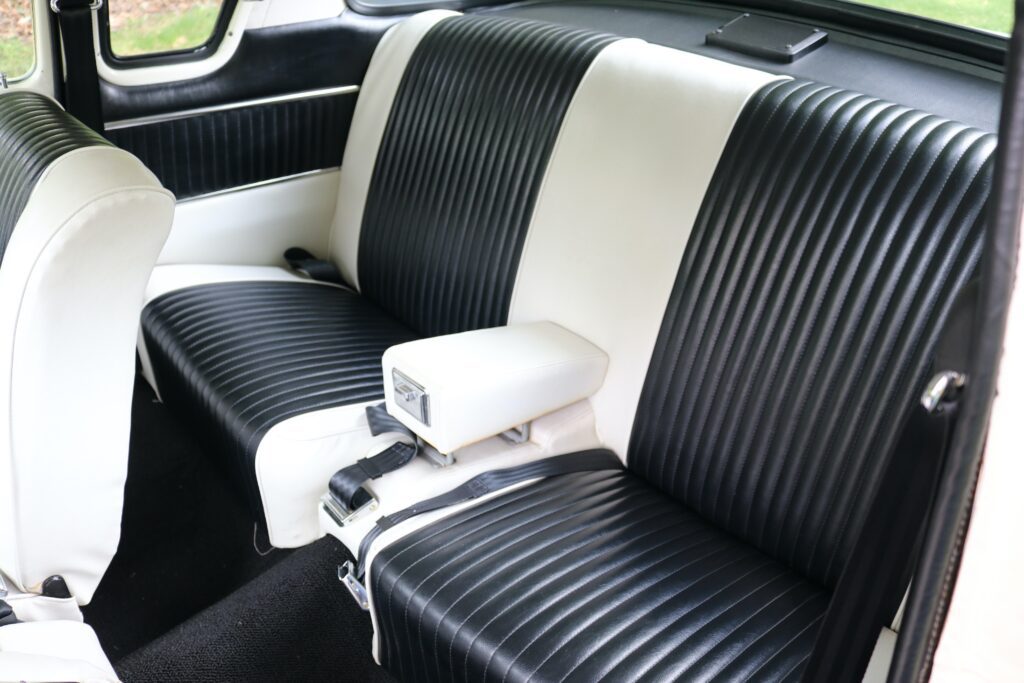 —
"We've done very little to car. We've had some carburetor work done and Sam replaced the fuel pump," Gary said.
"It's his car," said Sam. "We store it at my house because I have a garage bay that's open."
The purchase of the Power Hawk is already providing fond memories for both men. "Once I saw it, the intention was to give it to him," said Sam.
"He's a car guy. He likes cars. It's not necessarily a car I think he would have bought on his own, but I think he has a little bit of a kinship with it being made the same year he was born. It was the perfect little gift. They can grow at the same age at the same pace."
Check out the 1956 Studebaker Power Hawk in action from RIDE-CT's YouTube channel:
—
(A version of this story originally appeared in the Republican-American newspaper on Aug. 12, 2023)