LAKEVILLE, CT – It has one spark plug, head-turning tail lights, and idles at 22,000 revolutions per minute. It looked futuristic when it debuted in 1963. Sixty years later, it doesn't look all that dated. Only 55 examples of the pillarless coupe, beginning with five prototypes, were hand built and few remain.
"The design is obviously influenced by the rockets – very modern inside, the afterburner tail lights – but the engine is the star of the show," said Ralph Gilles as he stood next to a Chrysler Turbine model on display at the Lime Rock Concours and Gathering of the Marques last month.
Gilles is chief design officer of the Stellantis brands Chrysler, Dodge, Jeep, Ram and Maserati, along with Fiat for Latin America. He was in Lakeville for the event along with 11 Chrysler concept cars, including the brilliant copper 1963 Chrysler Turbine survivor. 
"It's turbine-powered so it can run on anything. Kerosene. Even tequila. Anything liquid that burns, it'll run," said Gilles. The list even includes perfume, furnace oil, peanut and soybean oils. "It runs at very high rpms," he added, and produces 130 horsepower at 36,000 rpms. 
Chrysler produced the Turbine car in 1963 and 1964, initially calling it the Typhoon. It put what was essentially a jet engine built by Chrysler into a body crafted in Italy by Ghia. The model was assembled in Detroit.  
Check out RIDE-CT's video on YouTube of the 1963 Chrysler Turbine…
"Chrysler was trying to innovate a new type of propulsion. They wanted to make some noise and be known. They were very good for engineering, but they really wanted to put an exclamation point on their capabilities so they built 55 examples. Never sold the car, though," Gillis said.
Instead, he said, "They would only loan the car out to about 203 lucky custodians." Each would have the car for three months and would then provide the company with feedback. The user program ran from 1963 to 1966.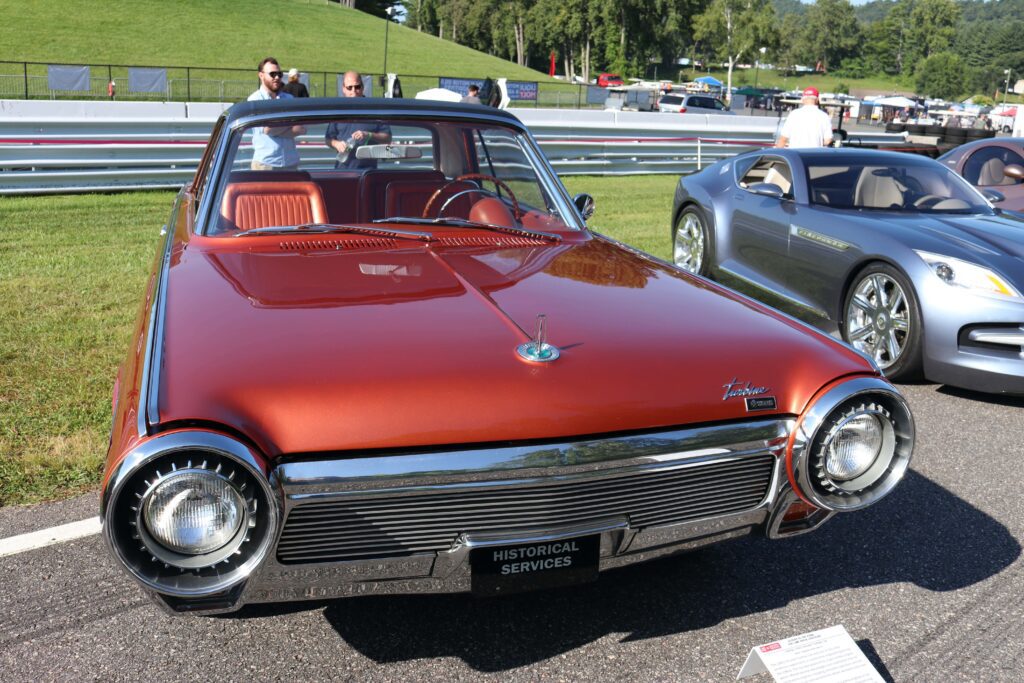 —
"The Italian firm helped with the design so it was a little more, let's say, flamboyant than probably the cars of the time. And also the fact they were all this color; this beautiful metallic copper color. It gave it kind of a symbolic look," said Gilles.
"There were posters of this car. It toured all the auto shows and it was really kind of a centerpiece of Chrysler's innovations." The model was shown at the World's Fair in New York in 1964.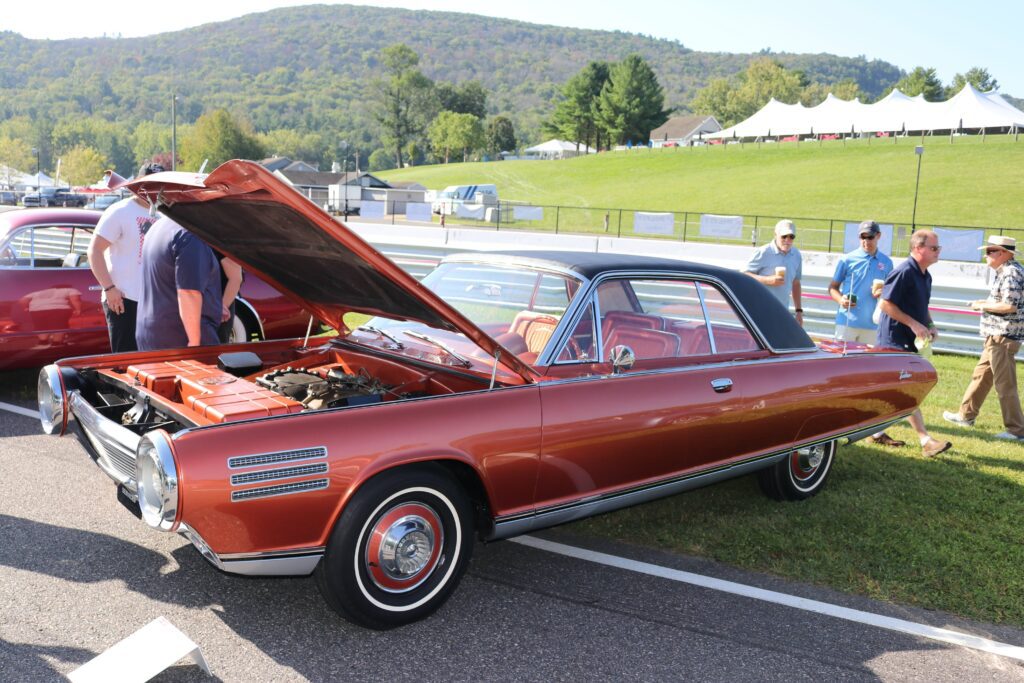 The Chrysler Turbine was never available to the public, and once the user program ended a total of 46 were purposely destroyed. The remaining few can mostly be found in museums. Chrysler has two examples and comedian and car collector Jay Leno owns one.  
"I look at this vehicle. There is so much inspiration. Everything is consistently inspired by the rocket era," said Gillis. "(T)he idea was you sit in the car before even starting it, you're already having a sense of occasion; the adventure, the spirit of forward thinking, and the futurism that was going on in the design."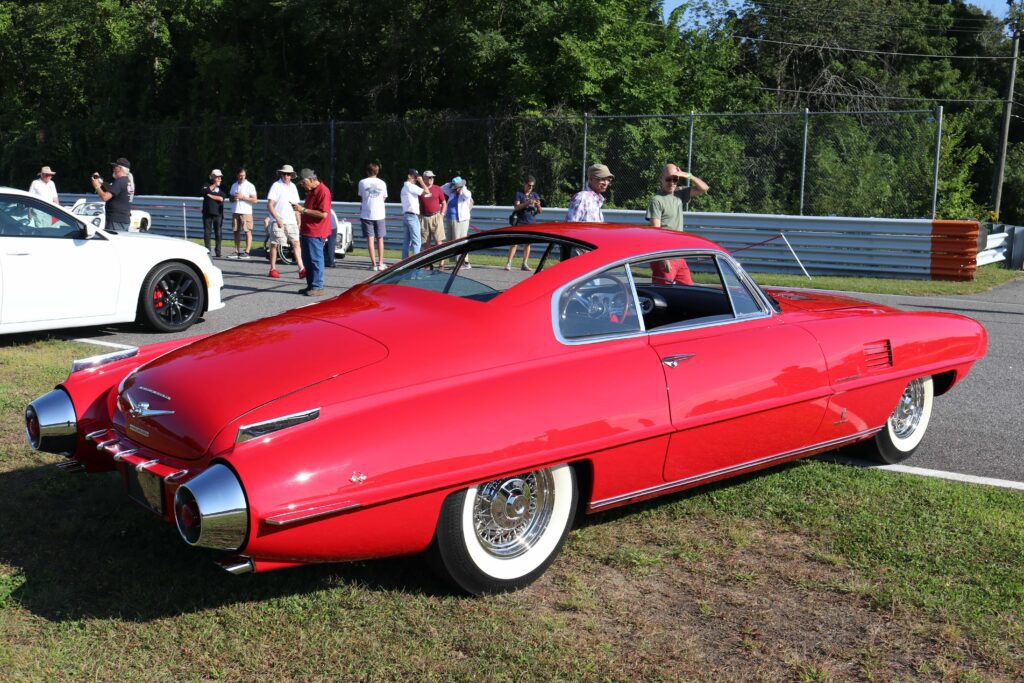 Among some of the other forward-looking models on display at Lime Rock Park were a 1954 DeSoto Adventurer II, a Chrysler Diablo concept car from 1957 and a 1960 Plymouth XNR. DeSoto and Plymouth were separate and now long-defunct brands produced by Chrysler.
"My favorite here is the XNR. Virgil Exner's swan song," said Gilles, referring to the famed Chrysler designer. "His very last vehicle that he did before he retired. He literally would drive the car around Detroit. He built it in a way for himself, but also to show it was world fairs and auto shows. It made the rounds. It's a beautiful piece. It disappeared."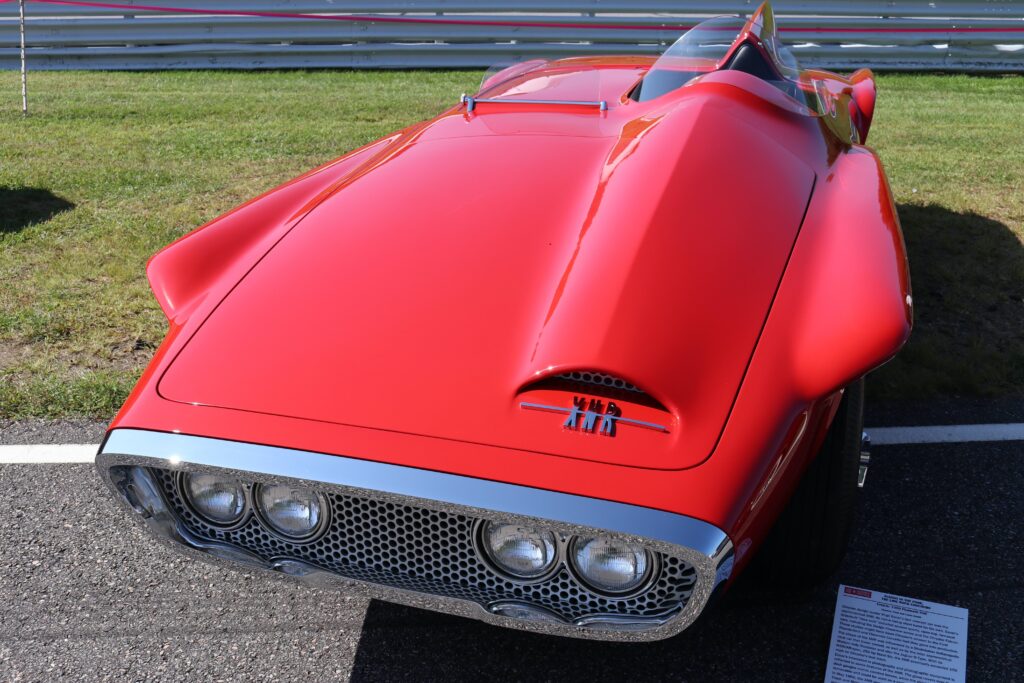 The XNR name was shorthand for Exner's name and the car appeared on the covers of "Road & Track" and "Motor Trend" magazines. It spent about 30 years in the Middle East before being rescued by current owner Paul Gold, who returned it to North America, restored it and has been driving it himself.
In addition to reminiscing about the mid-20th century Chrysler concept models, Gilles also talked about his job and the future of automobiles. 
"In the design world, in the automotive world, we tend to be working five years in advance, sometimes even 10 years – trying to set trends as well, not just follow them. That's the challenging piece," he said.
The goal is to innovate but not alienate existing customers. "We typically have 50 to 55 percent loyalty in our customer base that keeps rebuying our vehicles because they love 'em, so you don't want to mess with that, but at the same time you want to conquest and innovate," Gilles continued.
"It's a lot of fun, but my favorite thing is building pop culture. We can be here and enjoy something designed 50 years ago. I would like people 50 years from now to enjoy the things we design today."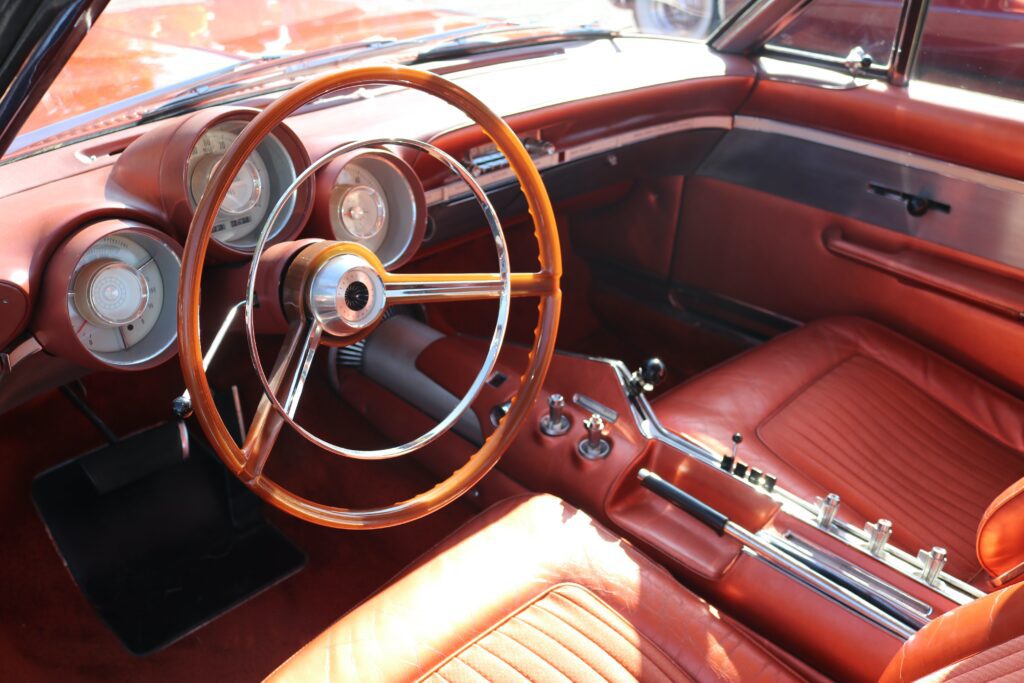 —
These days, showrooms are packed with lookalike sport utility vehicles. Traditional sedans have vacated the landscape, at least gas-powered ones. Will cars ever make a comeback?
"I think cars will continue to evolve. I don't know about coming back because the format is changing. Of course electrification is coming. The engine is going away and now the battery pack is the challenge, and it's typically a flat piece underneath the car, which allows some new flexibilities that we didn't have before," Gilles said.
What won't be returning is a turbine-powered car like the memorable Chrysler Turbine. Given the current price of tequila calculated at $150 a gallon, the cost of a fill-up would be prohibitive. Burning Chanel No. 5 eau de parfum would be even pricier at more than $1,100 a gallon.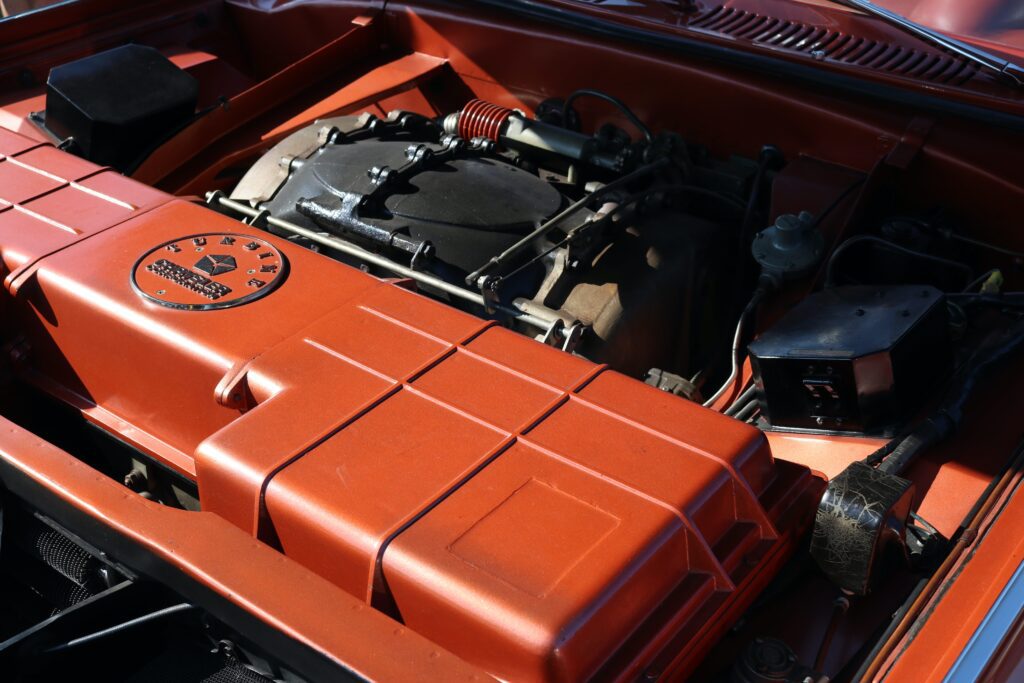 (Photos by Bud Wilkinson)