EAST HADDAM, CT – Of all the Asian automakers, Mazda seems to be the most enthusiastically inspired, and it has set its sights on growing its presence in the United States.
The company's worked hard to separate itself from the Japanese Big 3 – Toyota, Nissan and Honda – by providing a provocative fun-to-drive quotient that mimics the Europeans. That's in addition to delivering the well-respected Japanese ethic of reliability and favorable cost of ownership, of course.
Mazda has also consistently offered sports cars in its portfolio for 45 years, starting with the rotary engine-powered RX-7 in 1978. It continues to do so with the MX-5 Miata. Zoom, zoom…
Now, the company is providing purpose-built Mazdas specifically for our market, including its first full-size crossover utility model in the CX-90. At the same time, it has rejiggered some existing entries. For example, what was the entry level CX-3 crossover has now been superseded by the CX-30. It's slightly larger and more expressive to better suit our dynamic American tastes and land of wide-open spaces.
Mazda claims that "the compact crossover has the flowing beauty of a coupe and the bold proportions of an SUV" to combine concise outside dimensions with a more spacious interior. That's just what we average, broad-shouldered Americans need.

Likewise, the midsize CX-50 has picked up from where the CX-5 leaves off. It's built in Huntsville, AL and "has been developed for North America, particularly to support the active and outdoor lifestyles of customers in this region."
As a Mazda, driving dynamics remain an integral part of its DNA and the CX-50's wide wheel arches convey a more planted stance than the flanks of the daintier CX-5 provided. Standard i-Activ All-Wheel Drive further fills out those muscular wheel openings.
Let's focus, though, on the first of its kind, CX-90.
The wide-body, three-row seating flagship is the longest vehicle in the company's fleet and can accommodate as many as eight occupants. It features an inline six-cylinder engine, while a four-cylinder Plug-in Hybrid (PHEV) may also be had. Both are specifically tuned for American operating conditions and mated to an eight-speed automatic transmission.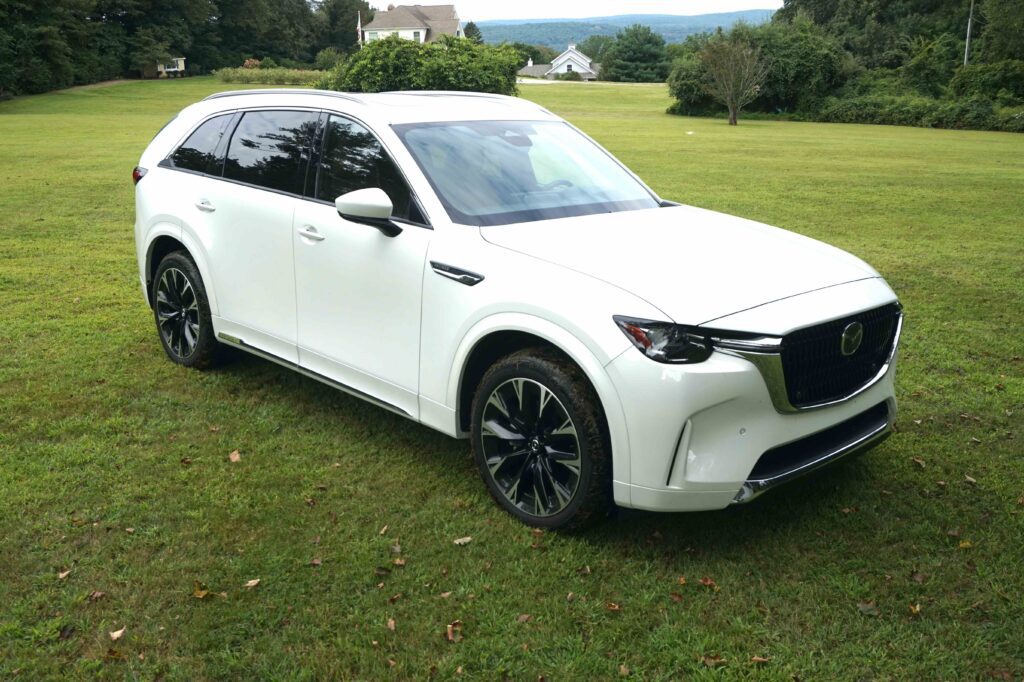 The CX-90 is also further set apart by its exquisite attention to interior detail. It's carefully crafted to deliver a dignified and ultra-refined driving experience in keeping with its premium intentions. The CX-90 is an alluring alternative that's intended to create intrinsic harmony between its passengers and every journey, which I can confirm.
In addition, due to its striking proportions, it commands attention out on the open road. Which was a surprise.
As a result of all this recent development, Mazda now appeals to a broader cross-section of the more discriminating American populace. But the company hasn't sacrificed a bit of its core competency to do so.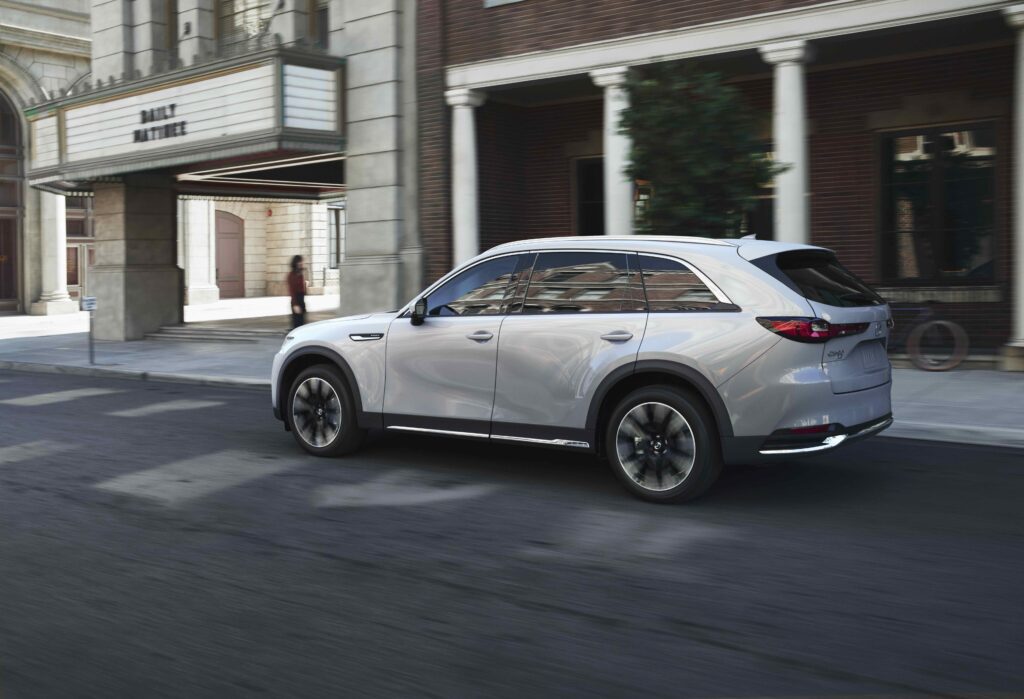 Having spent some time behind the wheel of all three, it's clear that driving enjoyment comes part and parcel with the Mazda experience. The CX-90, for example, is expansive and accommodating, but you will never mistake it for something brawnier and bulkier like a Chevy Tahoe. I prefer the four-cylinder PHEV version because it's a bit lighter in the nose than the CX-90 inline six.
The CX-50 is the sportiest of the bunch and it, too, is not as trucky as some of the other contenders in the category. That's because Mazda has benchmarked the likes of BMW as opposed to the domestic brethren.
Meanwhile, the CX-30 offers the nimbleness of a car in crossover clothes. And isn't it interesting that they're badged with such familiar "3" and "5" derived monikers, which is what made the Bavarian brand famous in the first place? It's no coincidence.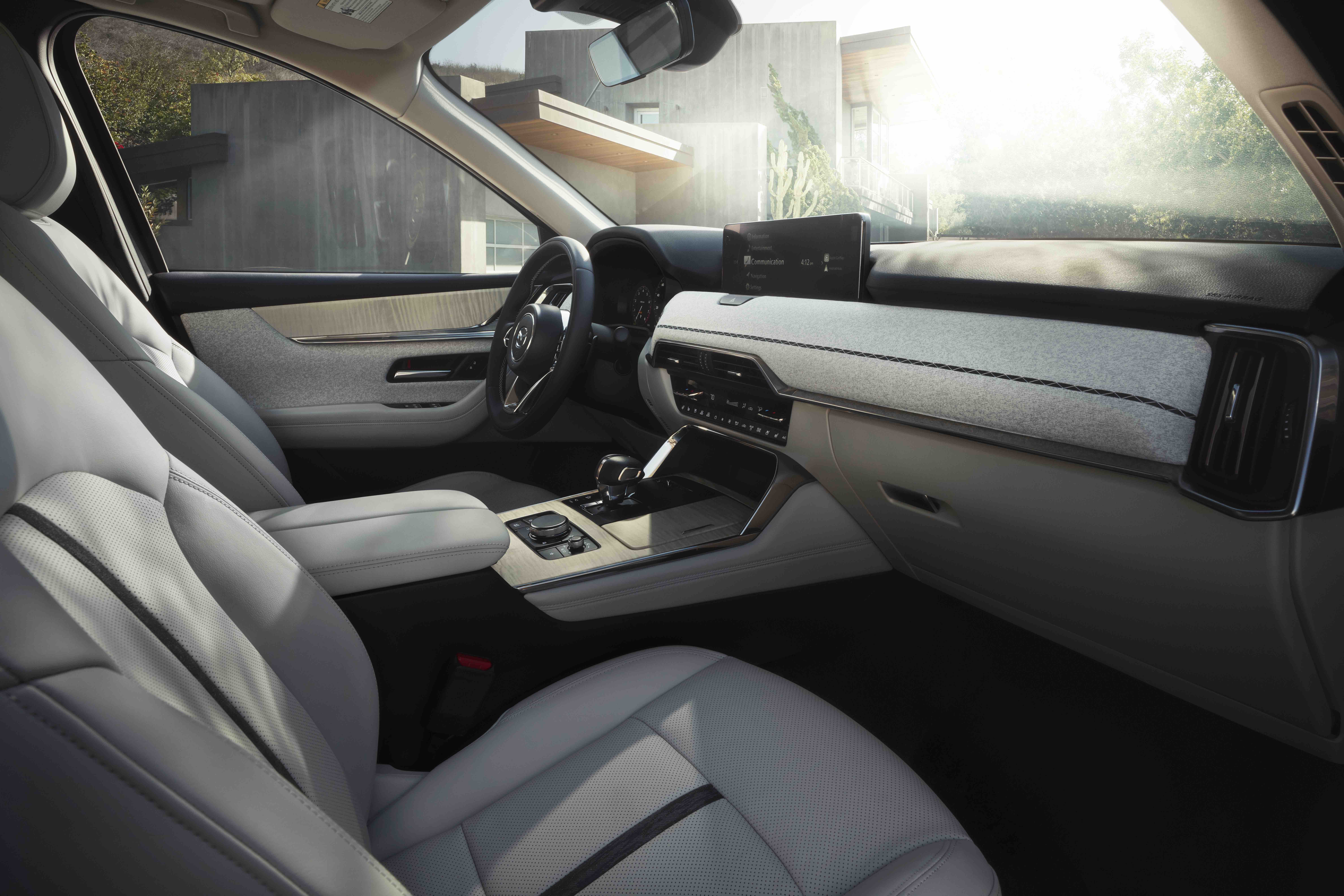 So don't let the badge fool you. The addition of these new CX variants has further propelled the Asian performance brand to a more premium position in an attempt to set itself apart from the more conservative and commonplace Japanese Big 3.
Mazda is making a concerted effort to step out and accelerate ahead, which is very much appreciated by those of us left with a bit of driving passion in our veins. Mazda is definitely on the move. Thankfully, up to bigger and better things.
(Photos courtesy of Mazda unless otherwise noted)