PORTSMOUTH, RI – For some classic car enthusiasts, it's all about the styling. Others, though, are more interested in what's under the hood. That's why the Newport Car Museum regularly stages a "Hoods Up Weekend" to enable visitors to view the power plants of its 90-plus models. That 90-plus figure is an increase from the 70 cars on display when RIDE-CT visited and wrote about the museum in 2019.
For 2023, there are Hoods Up Weekends planned for once a month, beginning this weekend (Jan. 14-15). Other dates are Feb. 11-12, March 11-12, April 8-9, May 13-14, June 10-11, July 8-9, Aug. 12-13, Sept. 9-10, Oct. 14-15, Nov. 11-12 and Dec. 9-10.
The cars in the Newport Car Museum cover eight decades. Models are frequently rotated to keep the museum fresh. In mid-2022, it added a variety of Porsche Speedster models, including a 1956 Porsche Speedster 356a.
The museum will mark six years of operation in June by adding a 1958 MGA Twin Cam, one of 2,111 built; a 2006 Bugatti Veyron; a 1955 Mercedes-Benz SLO (Millemiglia); and a 2002 Honda S2000.
The Newport Car Museum is open daily from 10 a.m. to 5 p.m. with free parking. Admission is $19 for adults; $15 for seniors, military and students; and $9 for ages 5 to 15 (with an adult). It features a wide variety of cars from fin cars from the 1950s and muscles cars from the 1960s to Corvettes and Fords/Shelbys.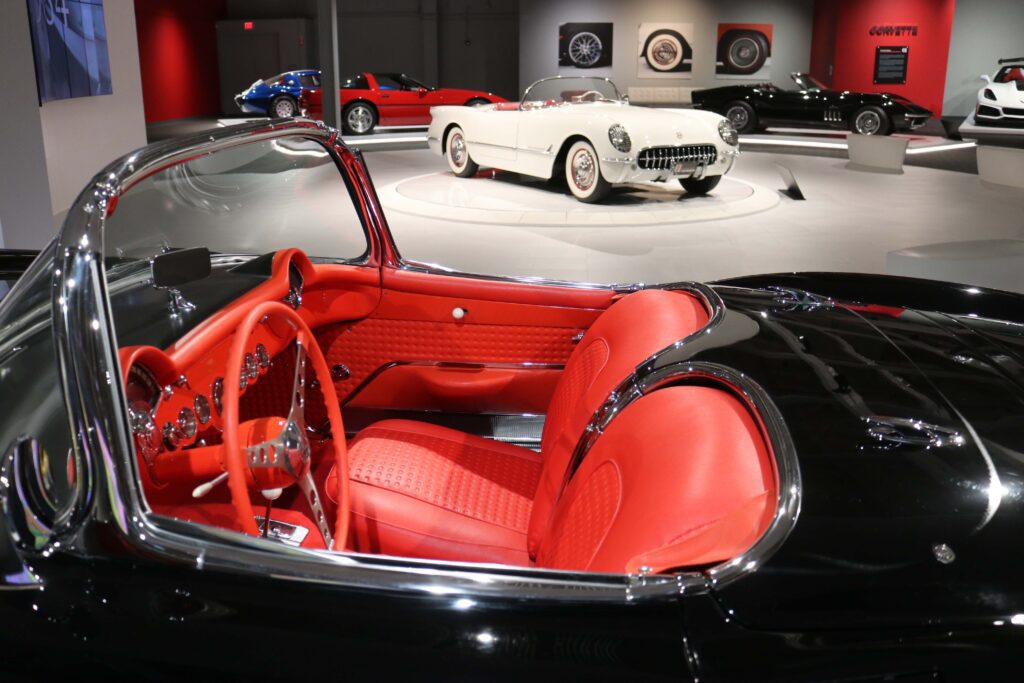 Subscribe to RIDE-CT's YouTube channel for videos of classic cars.