GAYLORDSVILLE, CT – Nearly 50 years elapsed between the first time that Everett A. Pierce Jr. of Gaylordsville tried to buy a 1966 Dodge Charger and the moment that he finally landed one in December 2015. During that time he got married and had a family, but he never gave up hope. "I never lost the want for one. It was always in the back of my mind," he said.
It was the model's fastback styling with hideaway headlamps up front that swayed him. "I just loved the body's lines on it when I first saw it in a magazine; before I ever even saw one for real," Pierce said.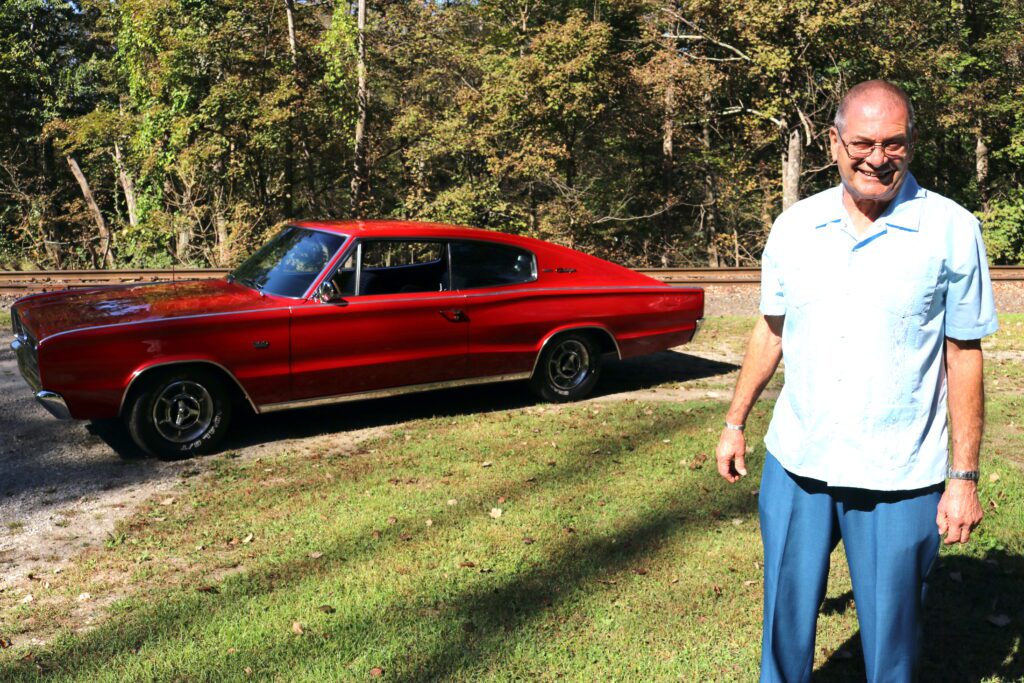 His first attempt to buy one came in 1967 for $2,500. He was 19 years old and was driving a 1961 Plymouth Fury with 318-cubic-inch engine push-button automatic transmission. It wasn't in the greatest of shape. The driver's side door had to be tied to the steering column to stay closed.
Pierce had also just started dating Lucille Falls, who would become his wife. "I had a deposit on one. It was in a used car lot in Danbury and it was the 426 Hemi, four-speed, which was the most desirable. Financing fell through," he said before explaining the circumstances.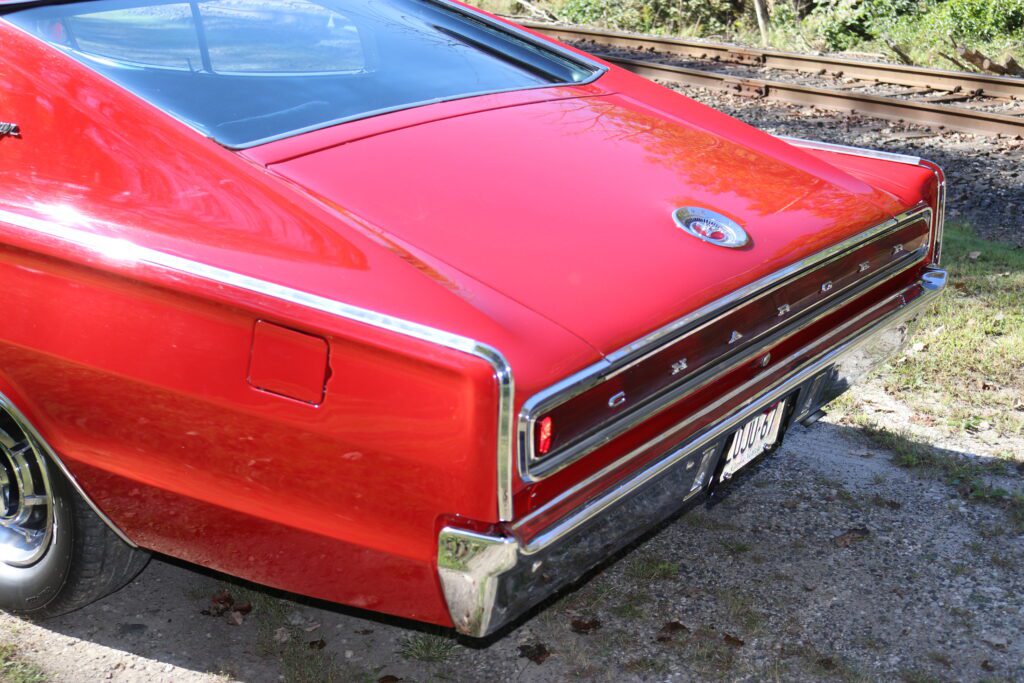 "My boss at the time was going to lend me the money but he wanted to speak to my father about it before he did it. After speaking to him, he told me that he wouldn't be able to lend me the money. My father told him not to let me get it," he said.
While he never directly learned his father's reason for kiboshing the deal, he has a suspicion. "I'm sure my father told him that I would kill myself in it," he added.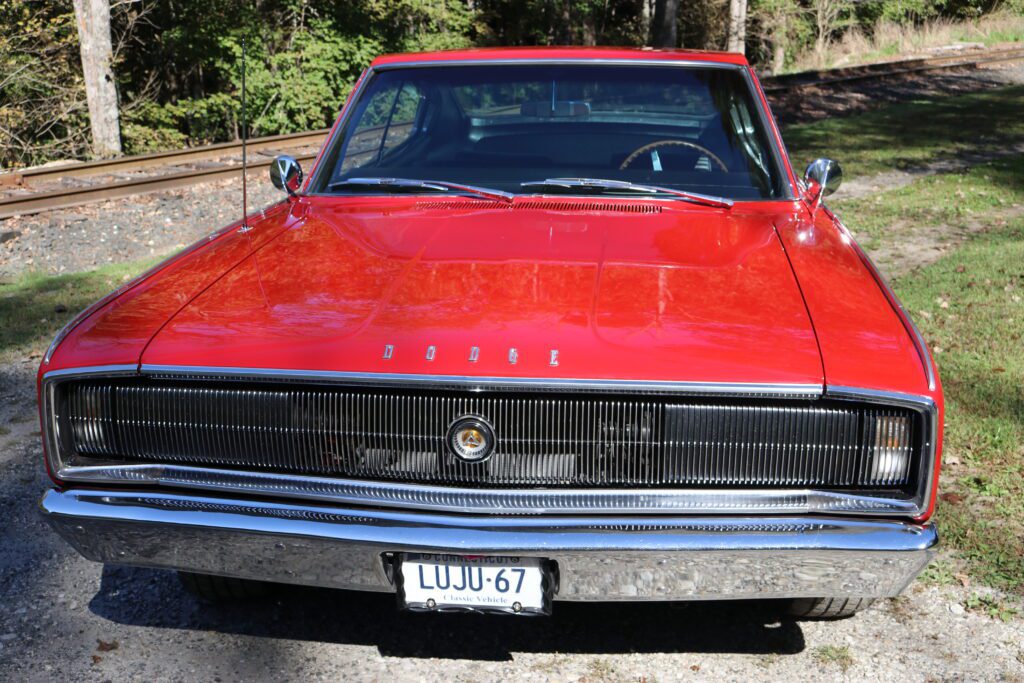 It wasn't until 2016, two years after his wife passed away, that Pierce finally found a red Charger for sale at a classic car dealership in West Babylon, N.Y. and acquired it for an undisclosed sum. "This particular one is rare only because it's a 383," Pierce said, referring to the car's 383-cubic-inch V8 engine with four-speed manual transmission.
"Of the 12,344 that they produced with the 383 in it, only 2,809 came through four-speed. The rest were all automatics," he said.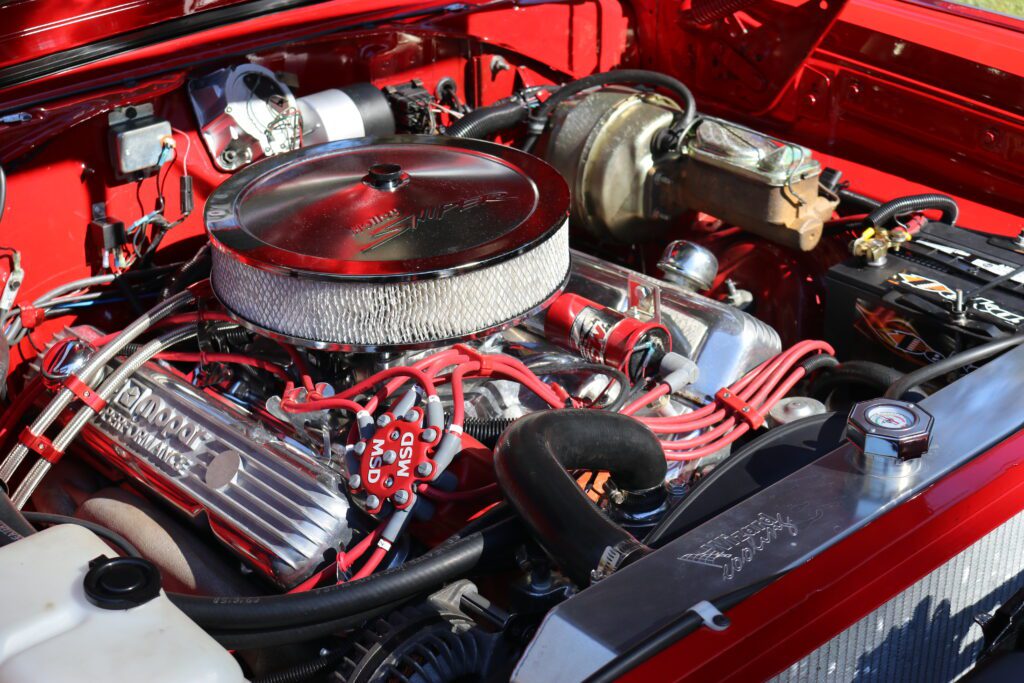 The Charger has bucket seats front and rear, and there's a center console that divides them from front to rear. For the 1967 model year, Dodge eliminated the rear console portion in favor of an arm rest, Pierce said. The rear seats fold down creating a cargo area from the back of the front seats to the tail.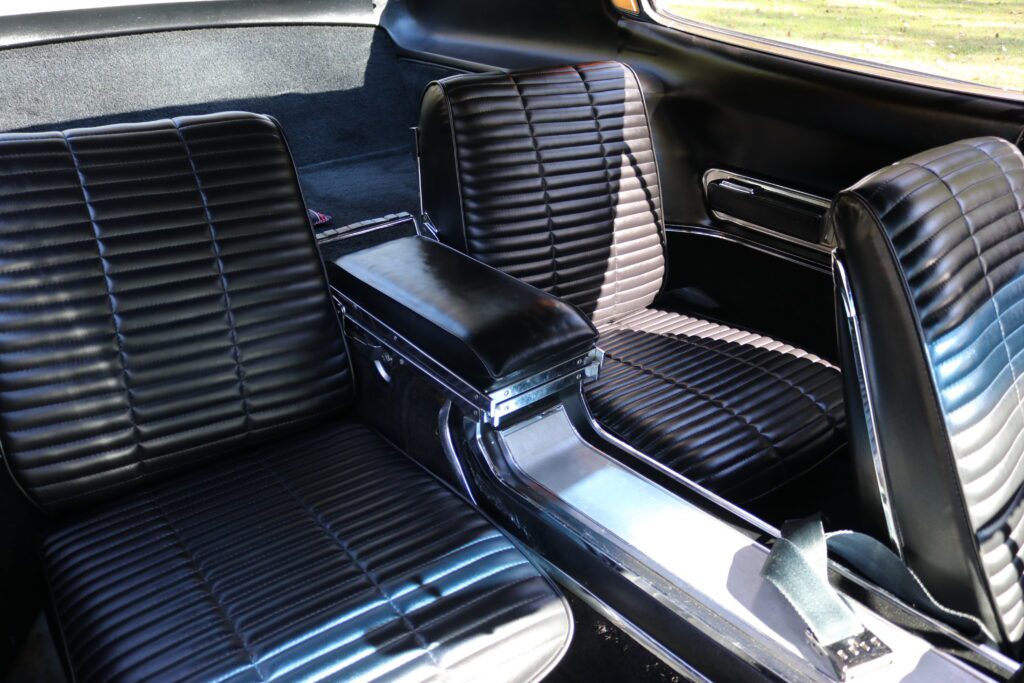 Pierce has upgraded the car since he got it. He's had the motor modified to better use today's unleaded gas and has added front disc brakes and an aluminum radiator. Despite being 56 years old, the Charger only has about 65,000 miles on the odometer.
"It drives like a car of that era.," he said, and RIDE-CT indeed found it to be a handful during a short test ride with loose steering common to the era, a good deal of power and a lot of weight.
Pierce primarily takes it to car shows but also for occasional spins. "I take it out once a week just to exercise it; run it up to Kent and back just to keep it exercised." It's currently in winter storage.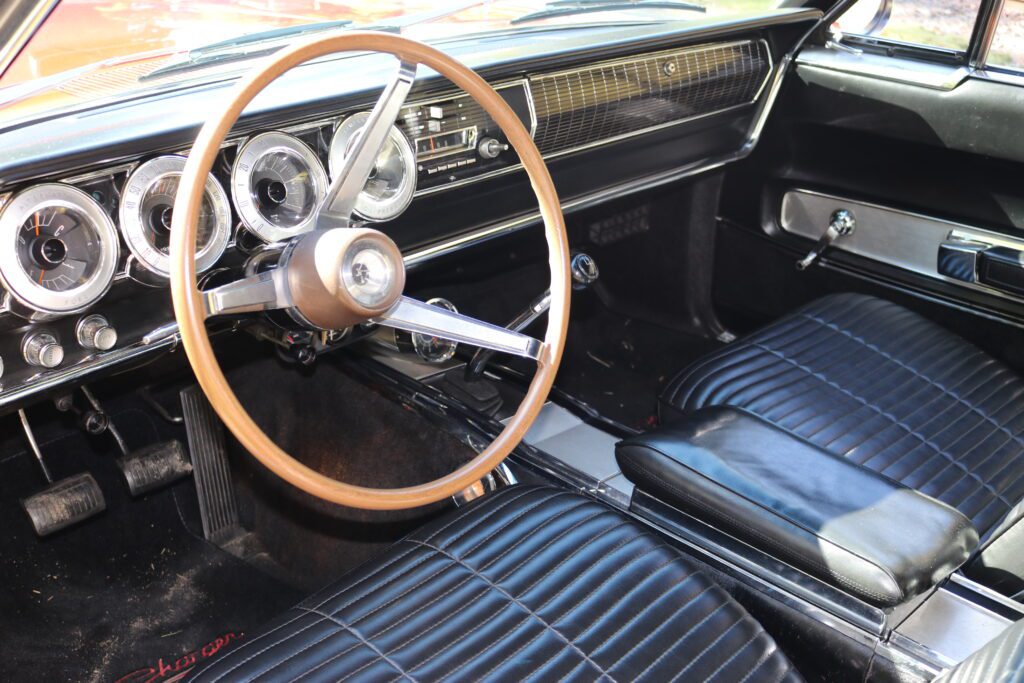 It was on May 7, 1967 that Pierce first met Lucille. To commemorate the 50th anniversary of their meeting on May 7, 2017, Pierce bought 50 roses – 48 in red and two others representing their twin offspring – and took the Charger for a drive. He went to where they met, to where Lucille lived, to where they went on their first date and more. It was "an emotional drive," he said.
Pierce's late wife is close to his heart and remembered on the license plates on the Charger. It reads "LUJU 67." The "LU" stands for Lucille, while the "67" is for the year that they met. The "JU" refers to Pierce's childhood nickname of Juju. He acquired it from a young cousin who was unable to pronounce "Junior."
See the 1966 Dodge Charger in action in this RIDE-CT video…
Subscribe to RIDE-CT's YouTube channel to see videos of classic cars and more.