WEST CORNWALL, CT – It was while living for six years in western France in the 1970s that Jerry Roth of West Cornwall became aware of the Fiat 850 Spider roadster. The two-seat convertible model was introduced in 1965, an Italian response to the British-made MG Midget, Triumph Spitfire and Austin Healey Sprite. It became known for luscious styling and underwhelming power. 
Roth "lusted over these cars but couldn't afford them at the time." Years later, living in Connecticut, a 1968 model presented itself. "I'm a retired doctor," he recalled, "and one day a patient was in my exam room and had brought in a 'Road & Track' magazine from the waiting room and said, 'Jerry, do you mind if I keep this magazine?' Just making conversation, I said, 'Yeah, sure, Ed. What are you looking at?'"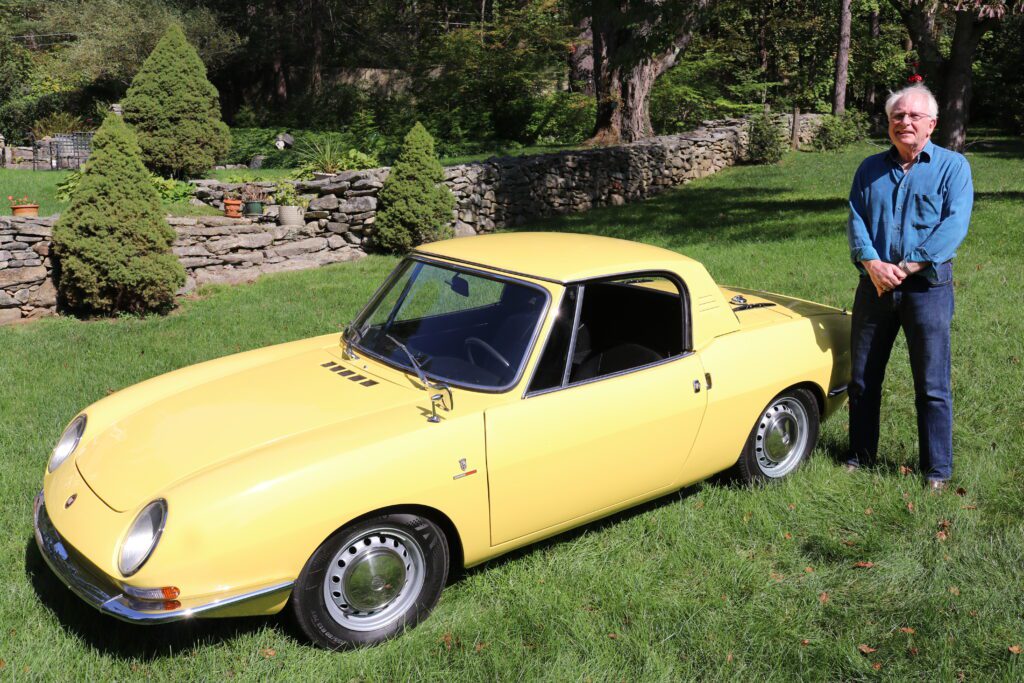 The patient explained that he'd spotted some ads. "He said, 'Well, a couple of years ago at an auction I raised my hand and I bought this Fiat, and I was the only one who bid on it so I had to bring it home. I've never driven it. I put it in the garage. It's under a lot of junk now, but I'd like to sell it, and I expect it's going to need some parts and I see that there's a couple of Fiat dealers in the magazine, so that's why I'd like it."
Roth's patient couldn't identify the model of Fiat that he'd purchased. As he talked about the car "all of a sudden a light went on that it was probably an 850 Spider," said Roth, who soon found himself in the patient's garage in Pine Plains, N.Y. looking at it.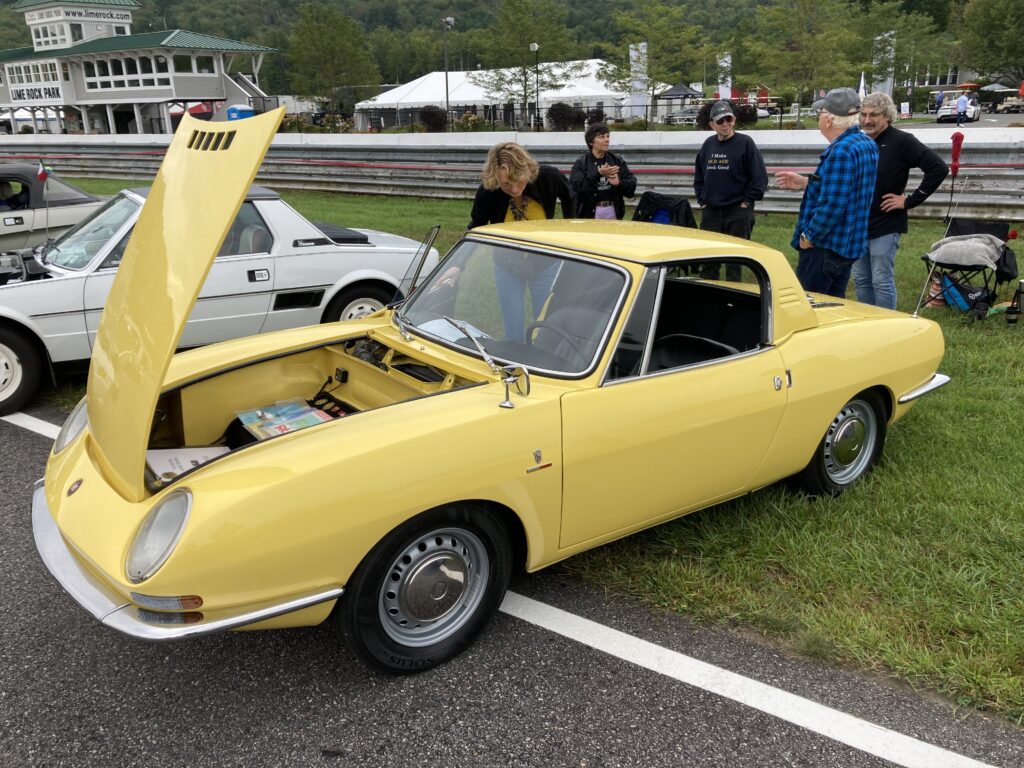 "We dug the car out from under lawn furniture. The windshield was broken. All the windows were broken. Everything was dented. It was rusted. And it was an 850 Spider. That day I bought it for $500 and had it towed to the place that I lived in Cornwall Bridge back then," Roth said.
This was more than 20 years ago. He soon began shopping for parts and sent the Spider out to be restored.
The pint-sized and poky Fiat 850 Spider is a rear-engine model with a 903cc (55.1 cubic inch) four-cylinder motor. Asked how long it takes for the Fiat to go from a standstill to 60 miles per hour, Roth replied, "How much time do you have? It depends whether there's a good tail wind or not. It's slow. It's a light car with little power, so what is interesting is that if you have a passenger with you, the performance is different. You can really tell."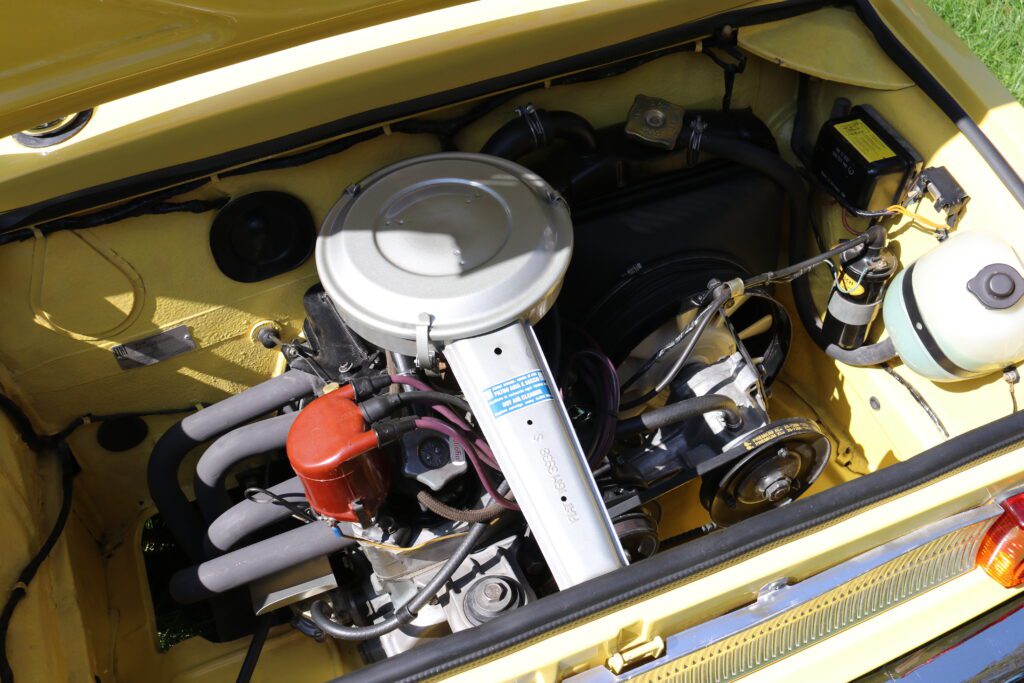 One unusual feature on the Spider is found under the dashboard, just to the right of the steering column. It's a small ring that can be pulled out. It was Fiat's version of cruise control. "All it is is a cable that's hooked to the accelerator, and if you pull on it, it holds the accelerator into position, so it's rather primitive and I really never use it," he said.
Roth has added two accessories to the Spider since getting it – a hardtop roof and a "Roosevelt console."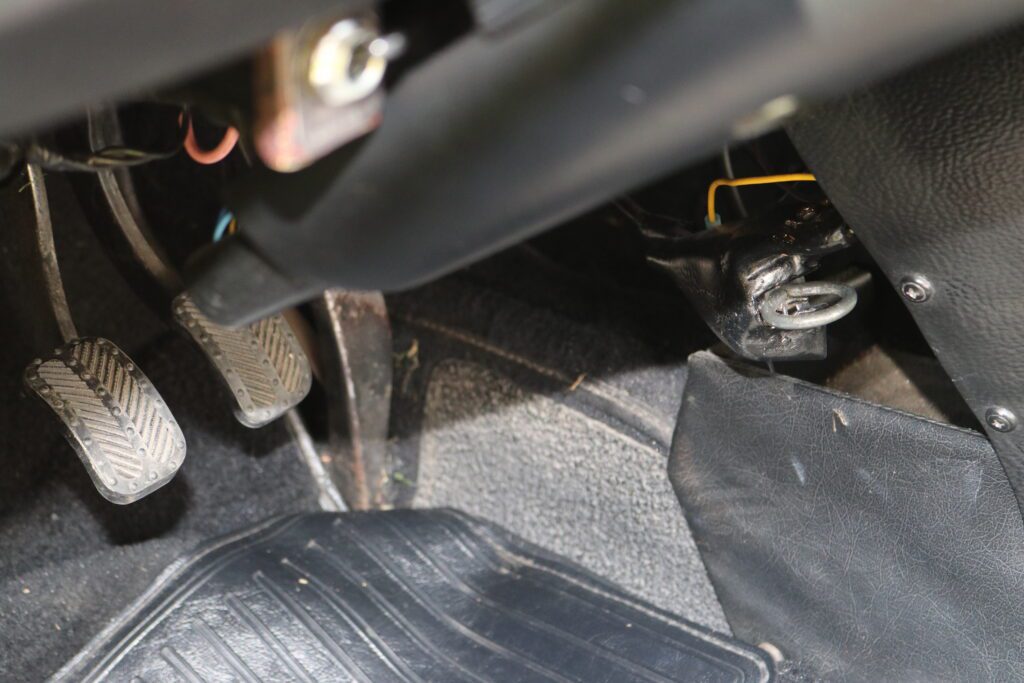 "The hardtop I bought about 15 years ago. It was not in good shape. The liner was torn and there were some spots of rust, but the factory hardtops are relatively rare. So I bought it and it sat in my barn for a while," he said, reporting that he finally got it restored and installed last year after he retired.
The Spider came with a center console, but he's added an aftermarket element to complete the console, a section with radio and speaker that wedges behind the stick shift and goes to the bottom of the dashboard. Roth reported that the dealer part originated from Franklin Delano Roosevelt Jr.'s Fiat distributorship/dealership on Long Island. "They had a radio produced with the Fiat and Roosevelt Motors logo on it, and I was lucky enough over time to find that. That's very rare. I actually have not seen one of those in 10 to 15 years."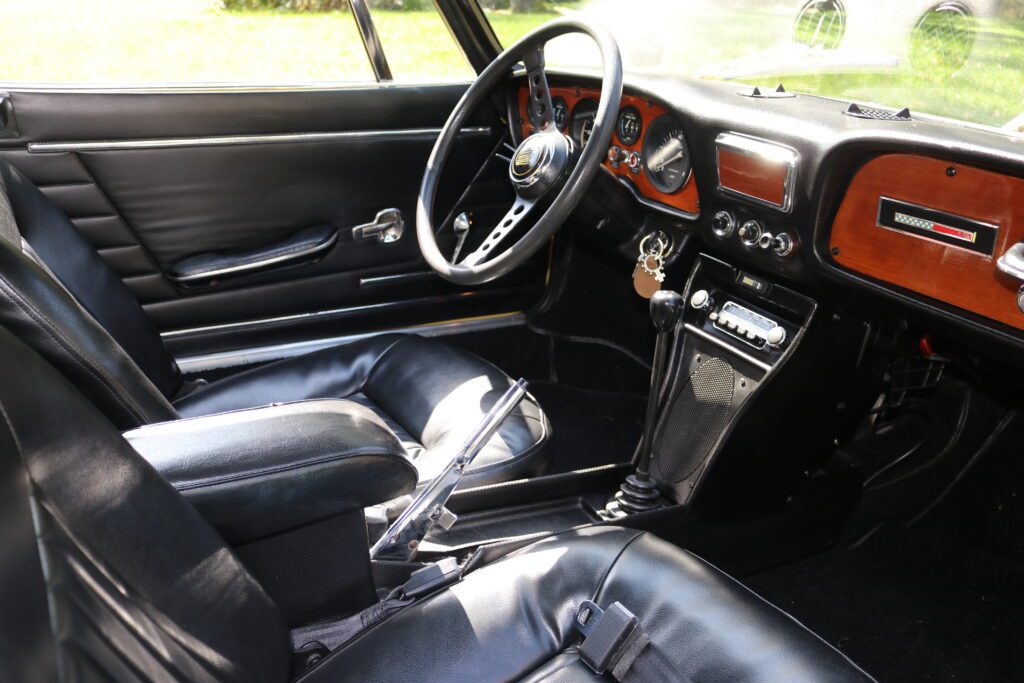 One other noteworthy aspect of the car are the clear covers on the headlights. The Spider had the covers for the 1967 and part of the 1968 model year. Federal regulations then forced the abandonment of the cover. More efficient upright headlights replaced them. The Spider lasted through the 1974 model year.
Roth only puts a couple hundred miles on the Fiat annually. "It doesn't come out in bad weather," he said.
Despite its shortcomings, Roth appreciates it as a work of art. "I think the real calling card for this car is that it's a Bertone design," he said, referring to the company that specialized in design and coachbuilding. "It's just classic, clean, beautiful Italian styling."
See the 1968 Fiat 850 Spider in action in this RIDE-CT video…
Subscribe to RIDE-CT's YouTube channel to see classic car videos and more.