BEACON FALLS, CT – At a distance, it almost looks like a Matchbox model, but it visibly lacks the quality of the toy. With a Duraplast body and small two-stroke engine, the smoky and noisy Trabant 601 was a cheaply-made East German sedan that buyers often waited years to get delivery on. 
It's also a stark reminder of Germany's divided past. While West Germany manufactured luxury Mercedes Benz and BMW cars as well as innumerable Volkswagens during the Cold War, East Germany was building the shoddy front-wheel-drive Trabant behind the Iron Curtain.
"Everybody under the Iron Curtain could get this car. They couldn't just go buy a Ford or a Chevy from the U.S. or other European cars," Dan Nemeth of Oxford, CT recalled on a fall day in 2021. "Hungary, Poland, Czech Republic, everybody under the Iron Curtain could only choose between this and a couple of other styles of cars."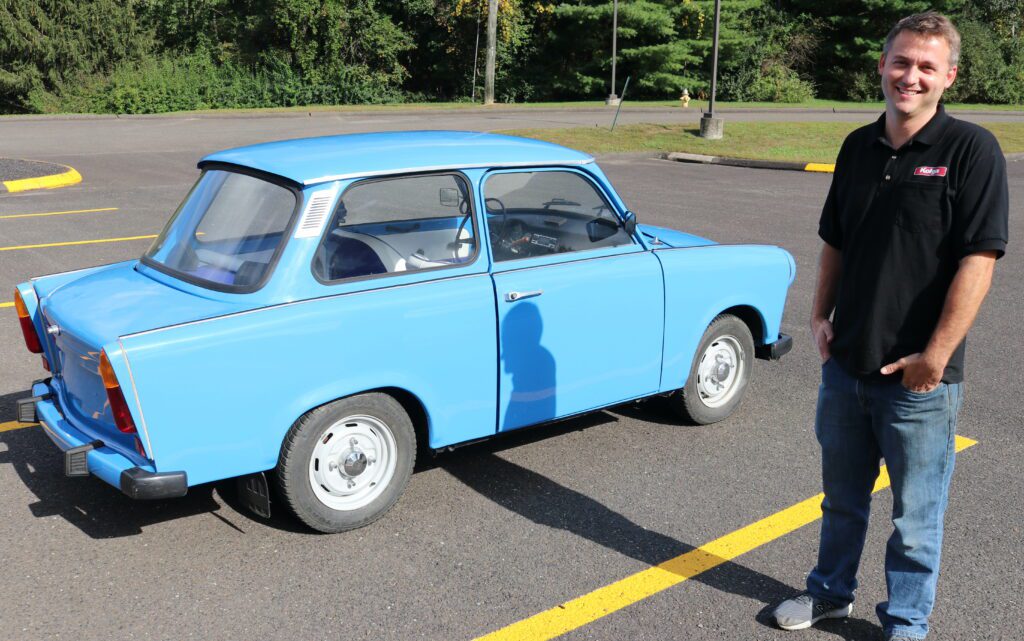 Nemeth was specifically referring to the squat blue 1973 Trabant P 601 L that he acquired in the summer of 2020. Its lack of styling, accessories and performance were on purpose.
"The reason is because in East Germany at the time everything needed to be made for as least amount of money as possible, so the engineers were tasked make the cheapest car you can," he said.
"The first thing they do is weight reduce; take the metal out of it. If you can go to plastic, do that, and smaller engines. This way you don't have some big block in there. It's all about cost savings."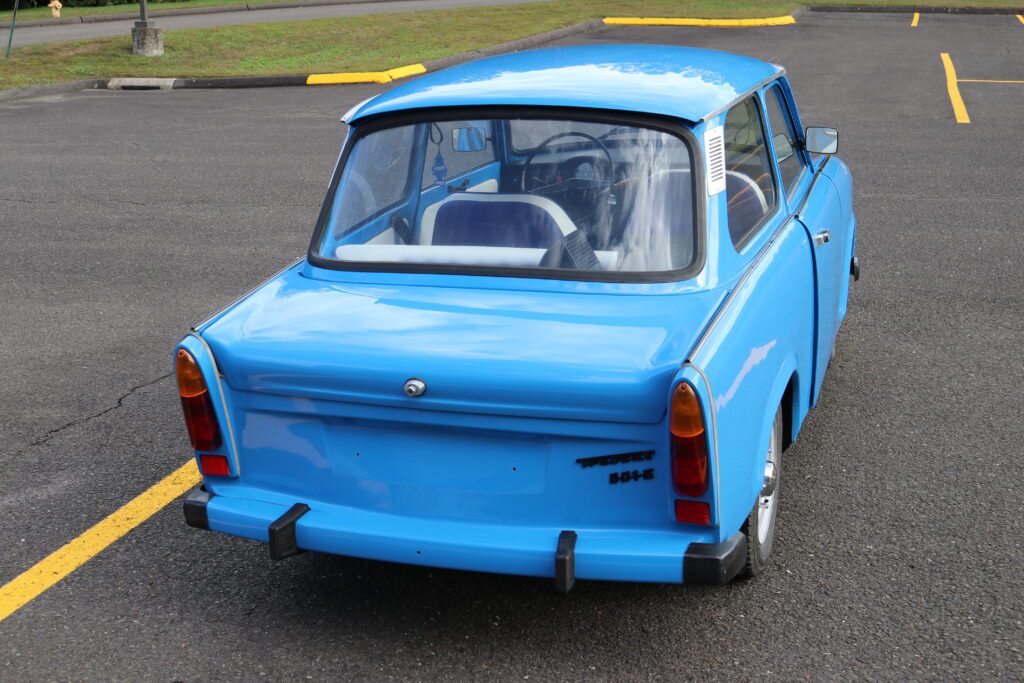 More than three million Trabants were produced in Zwickau, Saxony by VEB Sachsenring between 1957 and 1991. Only four models were made during the brand's existence, with the Trabant 601 lasting from 1964 to 1990. The others were the Trabant 500, Trabant 600 and the Trabant 1.1.
It was a family connection to the brand that prompted Nemeth to buy his Trabant from a man in Fairfield, CT. "My parents are both from Hungary. My father left Hungary when he was about 19 years old. He learned how to drive when he was 17 on a car just like this one," he said.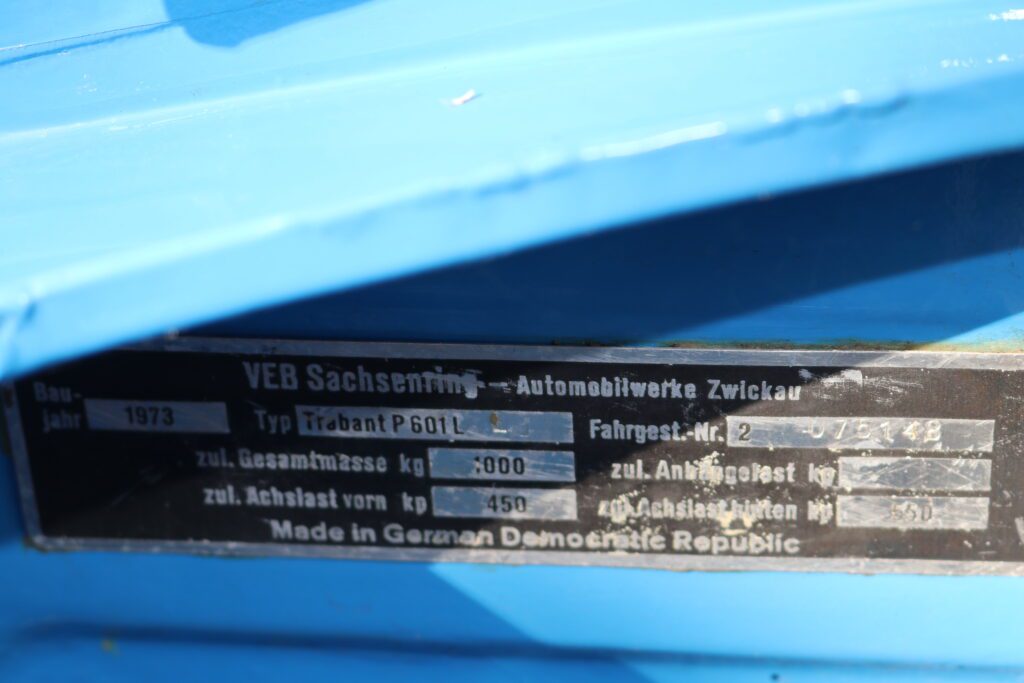 Nemeth even lived in Hungary for a spell after getting out of college. He recalls seeing them still on the road. "It's somewhat kind of idolized a little bit just as a reminder of the past," he said of the car that was affectionately known as the "Trabi."
"I never had the opportunity to drive in one when I was there, but when I came home, years had passed, and I finally saw one come up on the market in Connecticut and I thought I gotta get it. I had wanted one for so long and I said, 'I gotta get it.'"
The pollution-generating engine in the Trabant 601 is 594cc. It has a four-speed manual transmission with shifter on the steering column. Its two-stroke engine requires a 50:1 mixture of gas to oil to operate and it's neither clean nor efficient. A "Los Angeles Times" article from 1991 reported that the Trabant's engine "produces roughly the same amount of emissions as 30 large Mercedes-Benzes."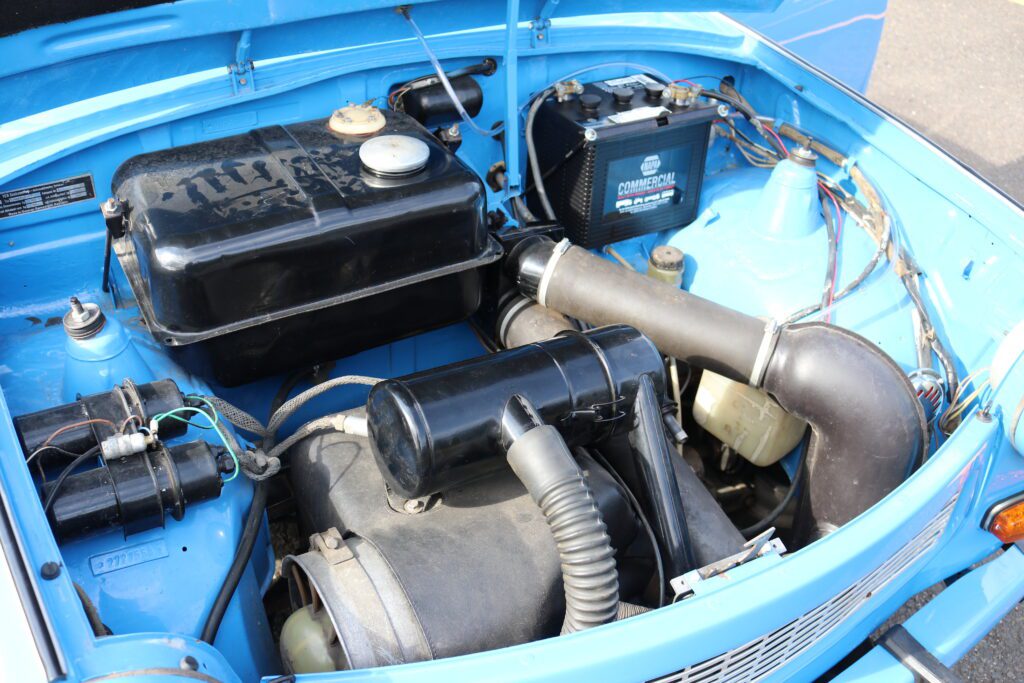 The Trabant 601 also isn't very powerful. "If there's four guys in it and if it's a steep hill, the guys have to get out and possibly help push up the hill," said Nemeth, who nonetheless enjoys getting behind the wheel.
"It's quirky. It is fun to drive in a very different sense of the word 'fun' here, not like you're driving a nice muscle car. There's something sort of like clown car about it almost to us because in the states we have these big vehicles…"
Whenever Nemeth takes the Trabant out in public, people who spot it always ask one question but few others. The question is obvious. "'What is it?' is absolutely No. 1," he said. The lack of followup questions is perhaps understandable. "People really are so perplexed by it. They're sort of like dumbfounded, more than asking questions. They're so surprised by it, I think," he said.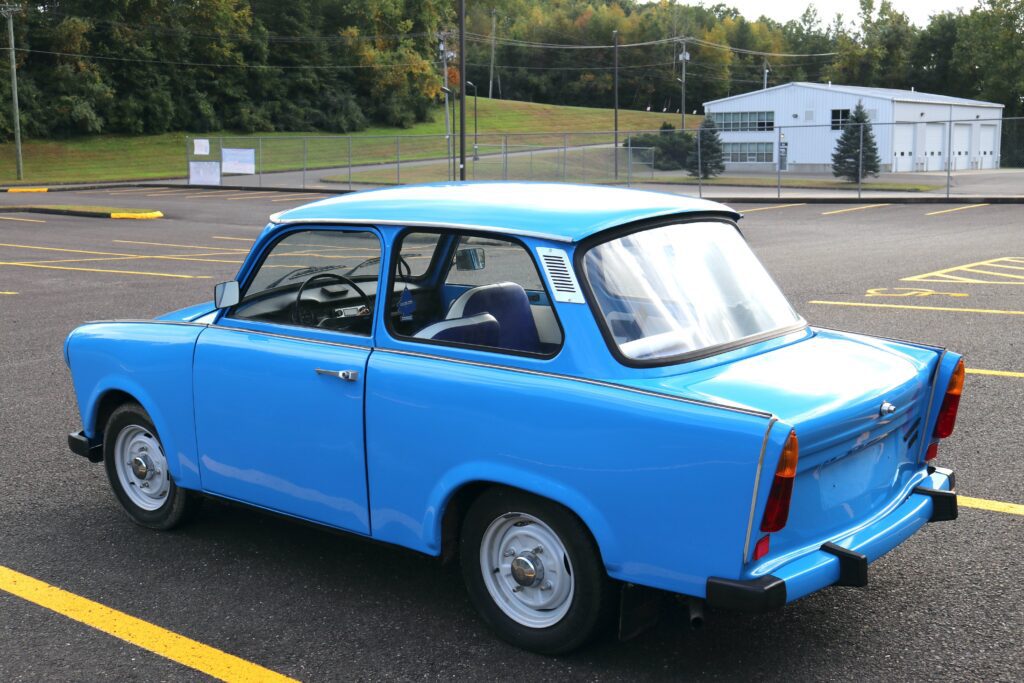 The Trabant can be viewed as having served the same purpose in East Germany as the VW's Beetle in West Germany back in the mid-20th century. It provided affordable transportation even if it was vastly inferior in terms of quality.
The German Democratic Republic (East Germany) became part of the Federal Republic of Germany (West Germany) in 1990. Trabant produced its last car on April 30, 1991. Nemeth estimated that there may be 800,000 still running around the world.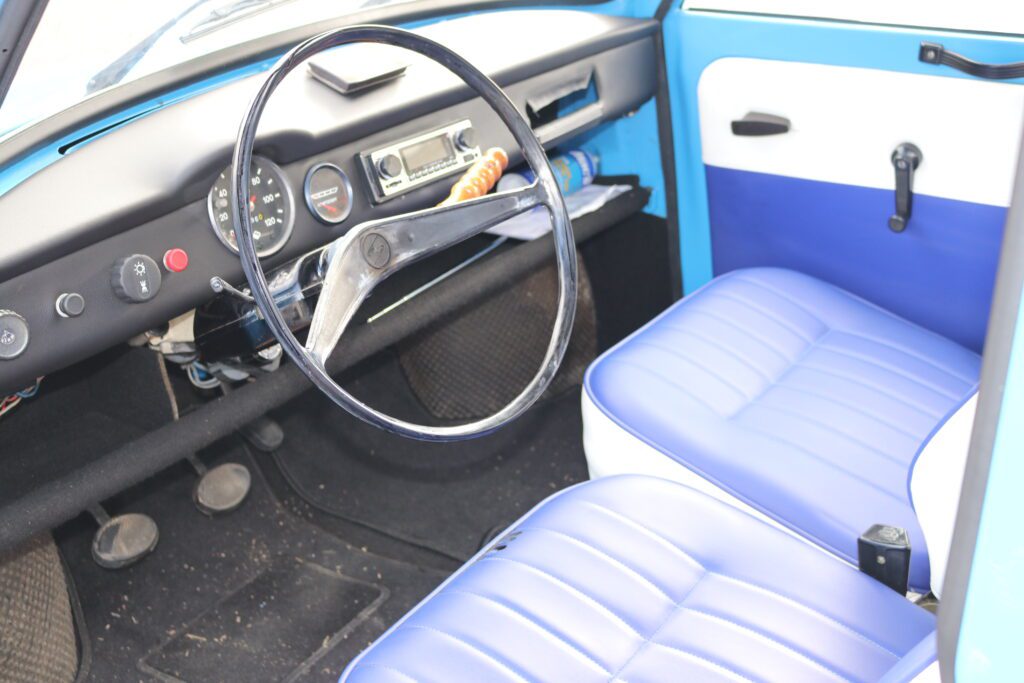 In its article, the "Los Angles Times" article treated the Trabant as a punchline, providing some of the jokes associated with the brand:
How do you double a Trabant's value? Fill the gas tank.
Why are Trabants never painted black? To avoid being mistaken for charcoal briquettes.
Will the Trabant owner go to heaven? Yes, because he's already been through hell.
Nemeth sees a lesson in his Trabant, though. "It's a kind of a reminder to let's not let our country get toward what my dad grew up in with that Communism-Socialism. This is what you get. It's not a good car," he said.
See the 1973 Trabant P 601 L in action in this RIDE-CT video…
Subscribe to RIDE-CT's YouTube channel to see more videos of classic cars.