HARWINTON, CT – Unlike in their younger days, Pat and Bill Green of Harwinton don't drive their dove gray, two-seat 1960 MGA roadster very often. In fact, since giving the British sports car an expensive freshening with new hoses and other rubber elements a year or so ago, it has mostly sat silently in the garage. "I don't think we've driven it 25 miles since then," Bill said recently.
That's OK, though, as it could probably use a rest after 63 years of being enjoyed. They've put 130,000 miles on the odometer over the decades. Pat bought the car new at a dealership in Farmington in October 1959 – before she even met Bill.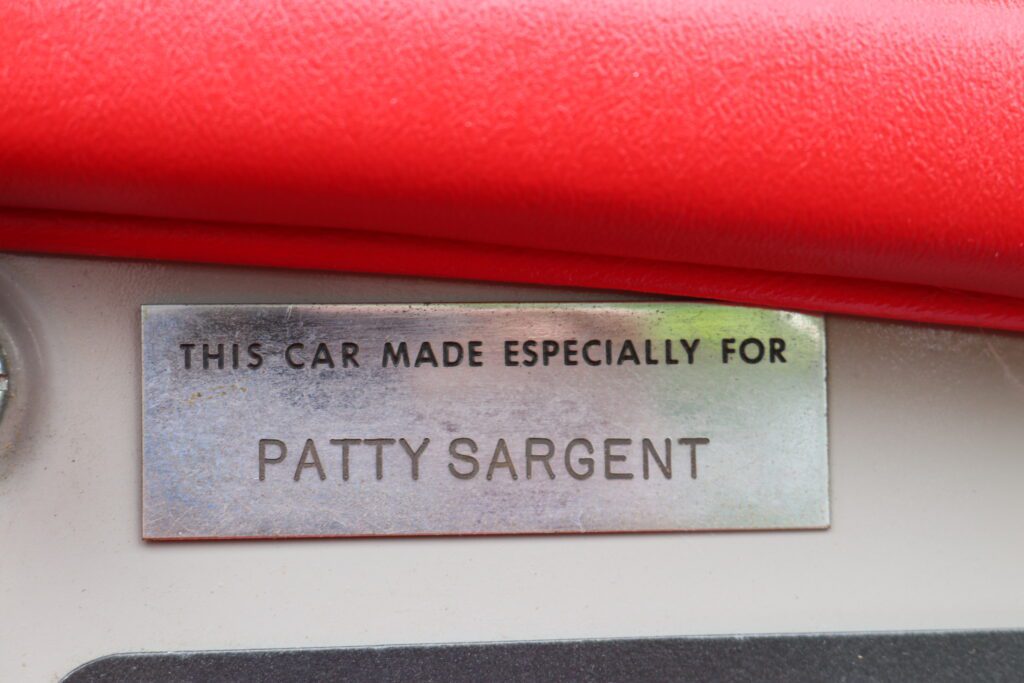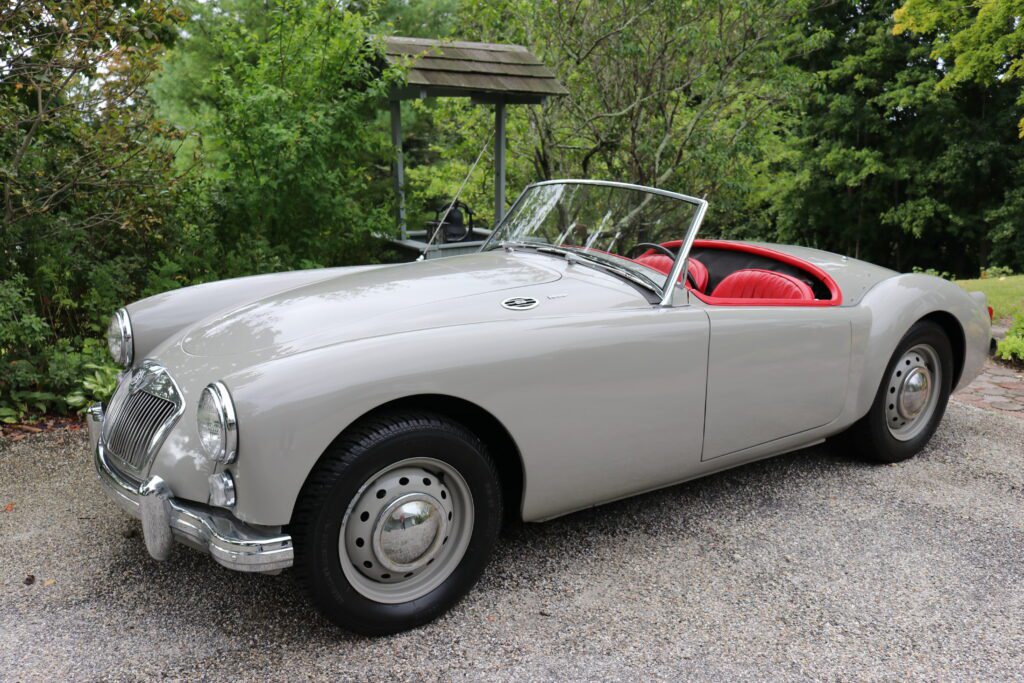 A plate on the dashboard above the radio confirms her original ownership. It reads "This car made especially for Patty Sargent," a reference to her maiden name. 
"I was out of college and I needed a decent car. I wanted an Austin Healey, but that cost $3,500 and this cost $2,700. It took me three years to pay for it," she recalled. She sought out a British model "because so many American cars were not great" at the time.
The MGA was her daily driver back then. "I drove it from Avon where I lived with my parents to Cherry Brook School in North Canton 'cause I was a first grade teacher. Sometimes it didn't behave. It didn't like being outdoors at night in the snow."
Noting "it's very unusual to have a one-owner car" after so many years, Bill hedged when asked if he fell in love with Pat or with the MGA first all those years ago? He responded wryly, "You really want me to answer that?"
Pat instantly countered with her version of the truth. "I always say to people he married me for my car, but he had to pay big time for restoring it," she said, prompting Bill to retort, "I will tell you that I made sure the car was paid for before I married her."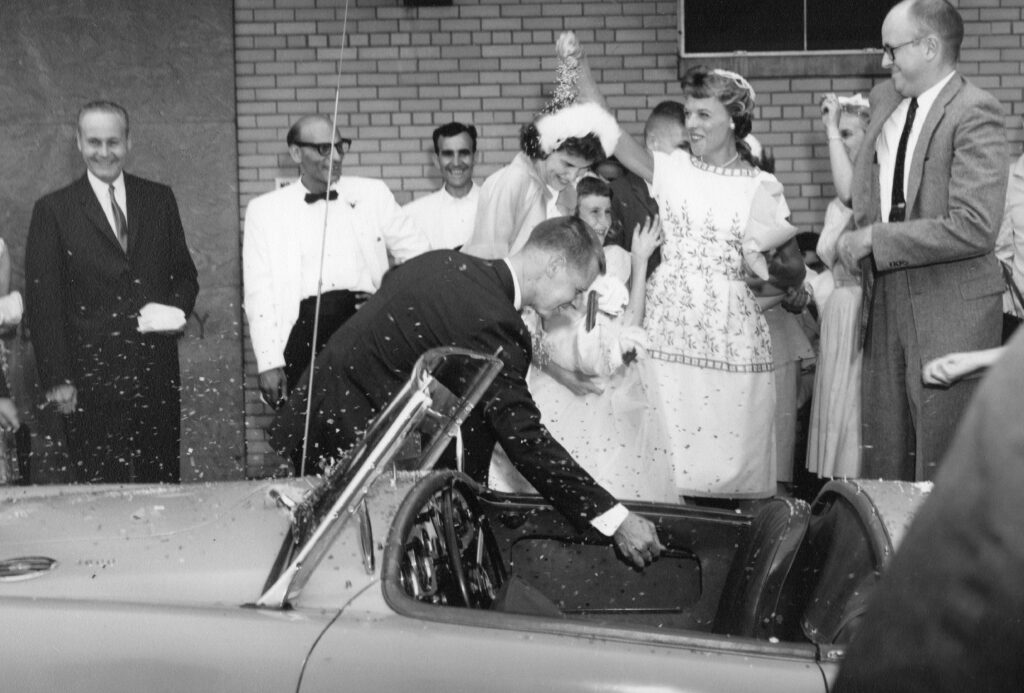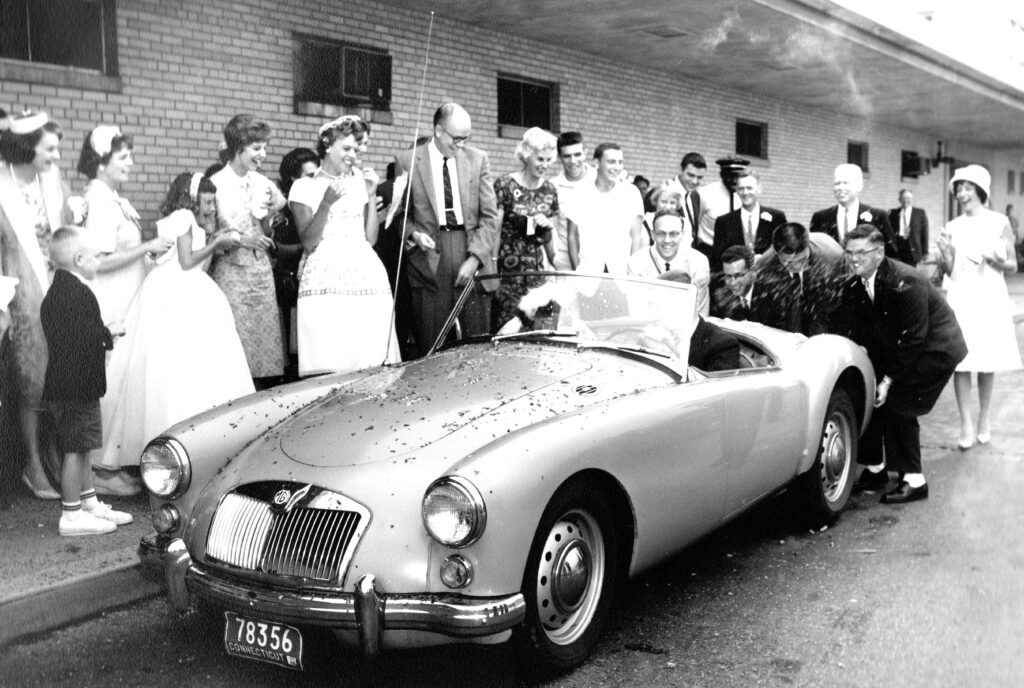 The MGA was a focal point of their wedding day in 1963, and they have black and white pictures to prove it. It remains a fond memento of their courtship and enduring marriage to this day. When RIDE-CT met with them back in mid-September, Bill was 86 years old and Pat was 84.
MG built its MGA roadster model from 1955 through 1962. The 1960 edition had a 1,588cc, four-cylinder engine that produced 80 horsepower. Top speed was reportedly under 100 miles per hour and it would go from 0 to 60 miles per hour in a pokey 13.3 seconds. In the early 1960s, though, the MGA was used for racing on the NASCAR circuit.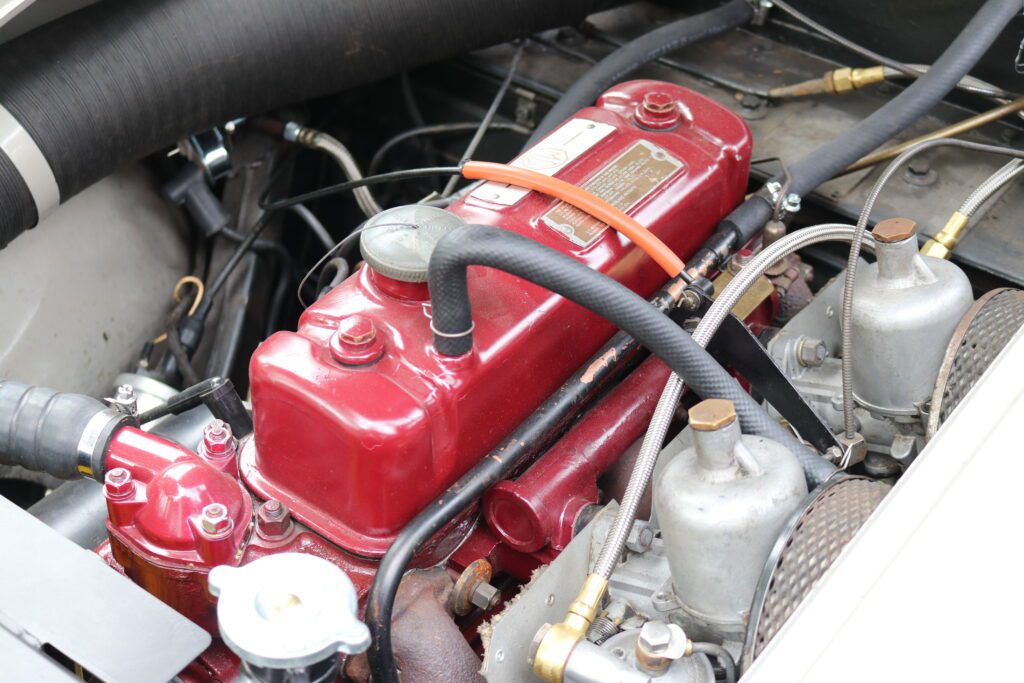 "The engine has never been rebuilt," Bill reported, adding that "MG engines last about 45,000 miles. The last time I had work done on it the mechanic said, 'You're going to need to have an engine rebuild sometime,' but we put so few miles on it now, I'll wait."
The MGA has been restored with various aspects being corrected at various times. "The rocker panels all rotted out so we had to have that all re-done and repainted. And then the next thing that went is the front end all froze up. You couldn't get parts very easily at that particular time. Now parts are pretty readily available," Bill said.
When running, the MGA is fun to drive, but it has stranded them. "It's fun. It goes around corners quite nicely. It hugs the road pretty nicely," said Bill.
Pat took it to Cape Cod and New York City years ago. She said the manual transmission required getting acclimated to using. "It took me a while to learn how to come to a complete stop before you put it in first. It took me a while to figure that one out," she said.
While Pat bought the MGA, Bill also feels great pride of ownership. He recalled his days working at The Torrington Company in Torrington. "When I was working at Torrington, I would drive this car every day when the sun was out in the summertime. It was just my transportation back and forth, which was fun. It made the day nice," he said.
See the 1960 MGA in action in this YouTube video…
Subscribe to RIDE-CT's YouTube channel to see more videos of classic cars and more.