By Bud Wilkinson /
HARWINTON, CT – Even now, 43 years after trading it, it's still the best car that I've ever owned. Were it not for the fact it lacked one important option, the 1979 Honda Accord hatchback would have stuck around much, much longer. The reason why it got unloaded will come later. Let's start with how it arrived…
As knowledgeable car folks will recall, the 1970s were horrible for Detroit automakers. The decade is referred to as the "Malaise Era" when U.S.-made cars suffered from poor performance and horrible build quality. The Oldsmobile press cars that reporters used for assignments at "The Columbus Dispatch" in Ohio where I worked were junk. They were rolling boxes with hideous faux stitching atop their molded plastic dashboards.
A Series of American-made Pieces Of Junk
I'd graduated from college in 1975 with a bright orange 1973 Chevrolet Vega GT (which I wrote about in late December), but soon traded it for a 1976 Ford Mustang II. It was powder blue with a white vinyl top and retractable sun roof. It had no power and was cheaply made. It was economical transportation, though, when I landed a reporting job at "The Dispatch" covering several rural Ohio counties having first put in some farm team time at "The Delaware Gazette."
The Mustang II lasted two years and was traded for an electric blue 1978 Chevrolet Camaro. Another low-power, poorly-made model from Motown. The body panels didn't line up evenly. The paint didn't match. A disappointment. No pictures were taken of either the Camaro or the Mustang II, which is a statement in itself.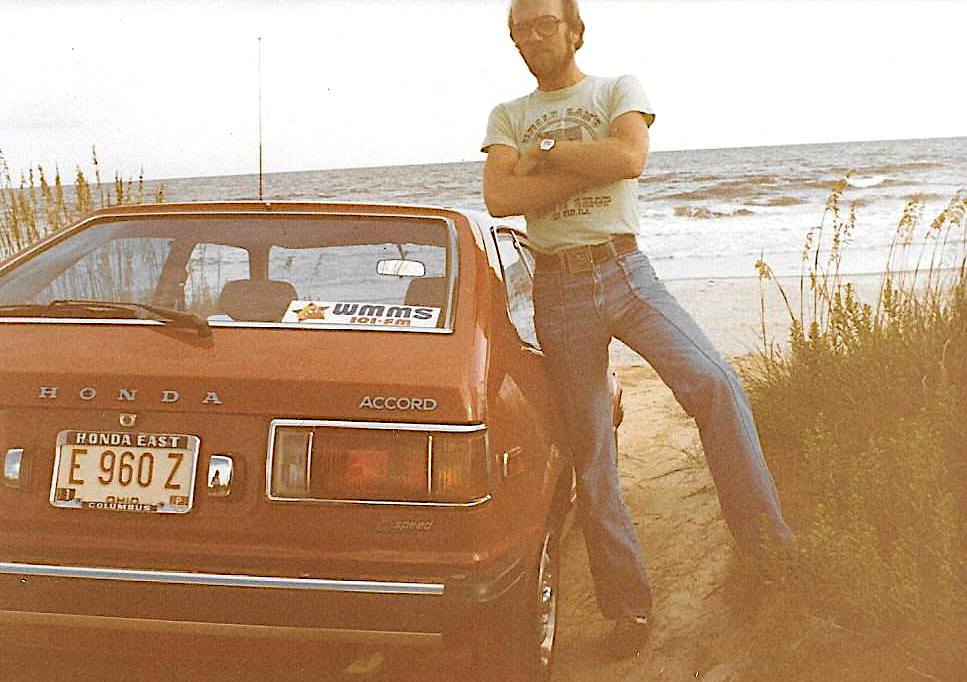 It wasn't that long after I bought the Camaro that a reporter friend, Jeff Borden, made the exotic move of buying a new, imported 1978 Honda Accord hatchback. It was red and had front-wheel drive, which pulled rather than pushed. As I recall, the salesman threw in some accent stripes.
Jeff was soon bragging about his much higher quality, Japanese-built Accord; how well it handled, how it was peppy, and so much fun to drive. His enthusiasm persisted and as my already-low opinion of the Camaro declined, I knew another trade was necessary. 
Jeff hooked me up with the guy who sold him the Accord, who then sold me a 1979 Honda Accord hatchback in silver. Again, he threw in some vinyl accent stripes to make it one-off. (Or at least that's how I recall it.)
The Accord Was An Eye-Opener
Damned if Jeff wasn't right. The Honda was a game-changer. Quality-wise, it was immeasurably better than anything Detroit was producing. It was tight, spirited, sporty – and still economical. It was also reliable and durable and just sounded better, whether it be when slamming a door or when stepping on the accelerator.
In the summer of '79, I rented a distant cousin's cottage at Holden Beach in North Carolina. Jeff joined me and some other friends in spending a week enjoying the waves. The cottage was built on stilts as a precaution against hurricanes, and Jeff and I parked our Accords underneath the cottage.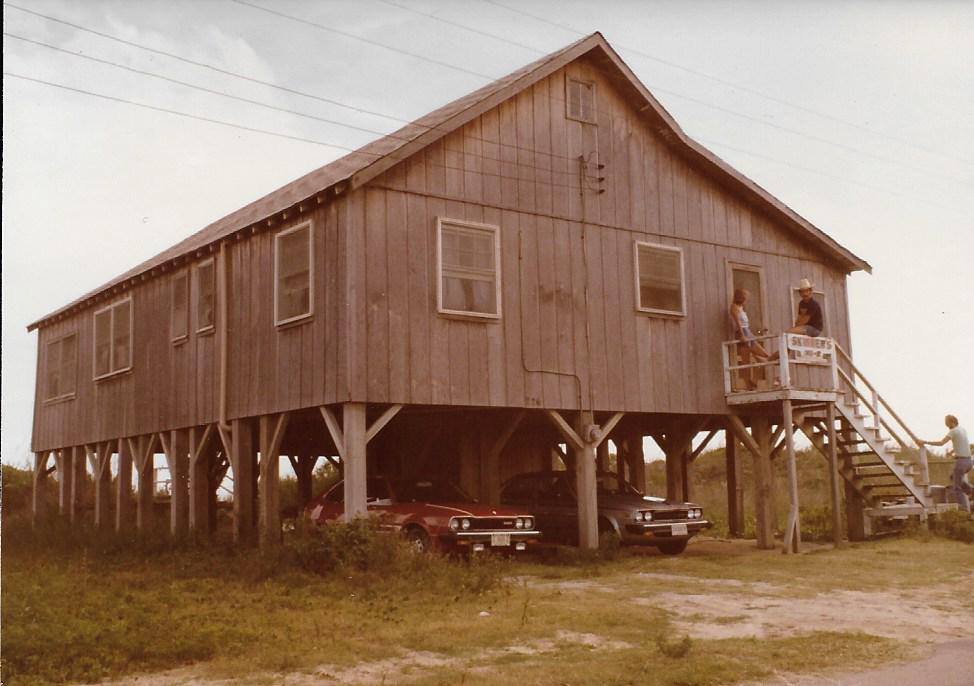 In the late 1970s, not only was the automotive industry changing – with Japan making huge inroads with consumers – but so was the banking biz.
By this time, I had been promoted by "The Dispatch" to the position of TV/Radio Writer with my mugshot accompanying my stories. It was sometime during 1979 that I got a call from a PR person telling that Mason Adams, who played editor Charlie Hume on the CBS newspaper drama "Lou Grant," was coming to town to shoot some commercials for a local bank. The person asked if I wanted to interview him.
The Times Were Changing
What gave the story an added twist was the TV spots were designed to introduce a game-changing new device that the bank was going to call "The Ugly Teller." It was a standalone, drive-through ATM.
I drove to the shoot location looking forward to interviewing Adams. You may recall that he was also the national ad voice on some memorable jelly spots: "With a name like Smucker's, it has to be good."
After hanging around for a few minutes, a production person approached me. They had a problem. No one had thought of wrangling a car and driver for the commercial. Could they use my car? And would I like to be in the commercial driving up to the ATM?
I looked over to the cars parked nearby, presumably owned by the advertising types. They all were, too, shall we say, upscale for an ad aimed at the masses. I said, sure, use the car, but bowed out of driving. I was there to cover a story, not be part of it.
It wasn't many months later (November 1979) that I got a job offer from "The Arizona Republic" in Phoenix to be TV/Radio Columnist. I accepted and moved West. All was fine until spring 1980 gave way to summer and the temperatures in the Valley of the Sun rose to well above 100 degrees. That's when a serious problem arose. The Accord lacked one vital option – air conditioning.
I've been racking my brain to recall what I got to replace the Accord. I can only conclude that it wasn't memorable; maybe a Mitsubishi Cordia. The Accord, however, remains as the one vehicle that opened my automotive horizons, showed me what quality looked like, and is remembered with a special fondness for being so much fun to drive.
(A version of this column was previously published on RIDE-CT's motorcycle website in April 2021.)