HAMDEN, CT – It appears to be not that much larger than a steamer trunk. It only came in bright red with a wide white racing stripe. Not many were built and few remain even though it was a relatively recent product of the 1990s.
"From my understanding, there's probably only five left in the world," said Aaron Waterman of Wallingford, CT. And he has one of them – a 1994 Tommykaira M13 model. He brought it to the Quinnipiac Car Club's show in Hamden this past weekend.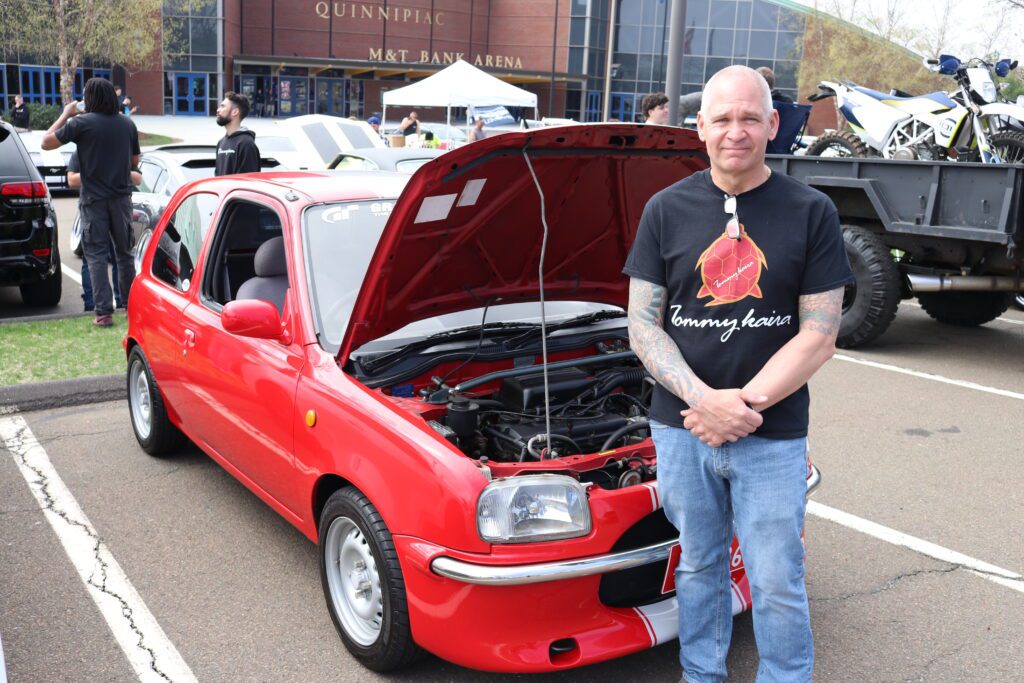 Waterman's aware of an M13 in Australia and another one in Ireland. There was also one in Canada but it reportedly was totaled.
"They never really caught on. They were very expensive," said Waterman. Asked if he knew the MSRP, he replied, "I was told it was like $21,000, which was a lot of money. That's why they never sold very many of them. It was a lot of money for something like that."
But they are remembered by one segment of society – video gamers. Built in Japan and based on Nissan's subcompact March/Micra model, the M13 was a customized model from the tuning and manufacturing firm Tommykaira.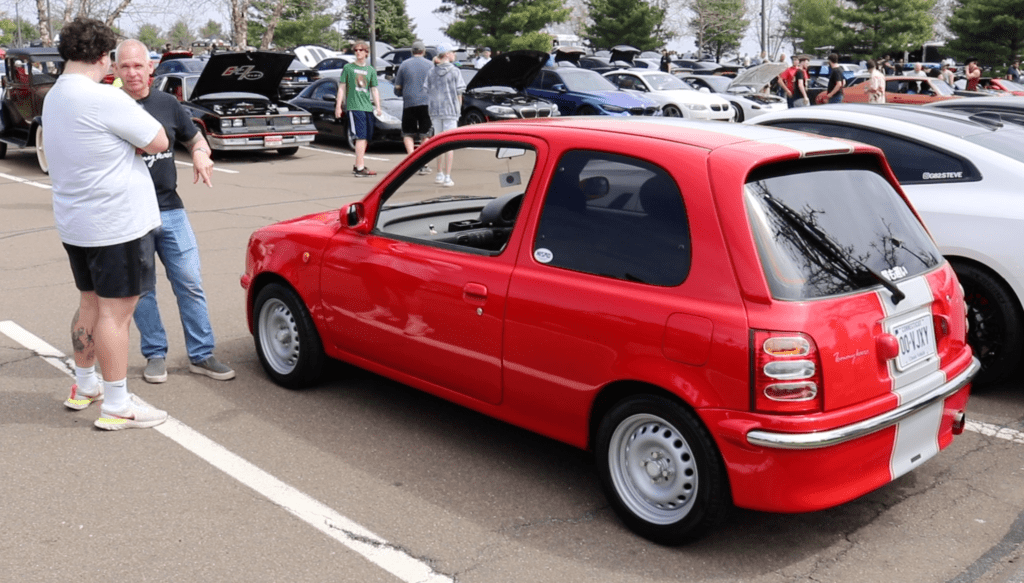 The company was co-founded by Yoshikazu Tomita and Kikuo Kaira, who made custom models out of Mercedes-Benz, Nissan, Toyota, and Subaru cars. What makes the M13 memorable is the fact that it's featured in the PlayStation game Gran Turismo 2. 
"Either people know what it is or they don't, and the people that know what it is don't actually realize that they actually really made 'em," said Waterman. "They're used to playing that car in the video game Gran Turismo. So that's where the car got its notoriety – from a game."
Waterman has owned his M13 for two years. "I actually bought it from a very wealthy Japanese fish importer from New York. He imported it and then somehow the car ended up in Manhattan where he has an office and he put it up for sale," he said.
After someone else presented a low-ball offer, Waterman stepped up. He recalled, "I showed up there with cash and threw him the brick of cash and he said, 'I'll deliver it to your door.'"
The M13 is powered by a 1.3-liter, inline four-cylinder engine. Being from Japan, it has right-hand drive.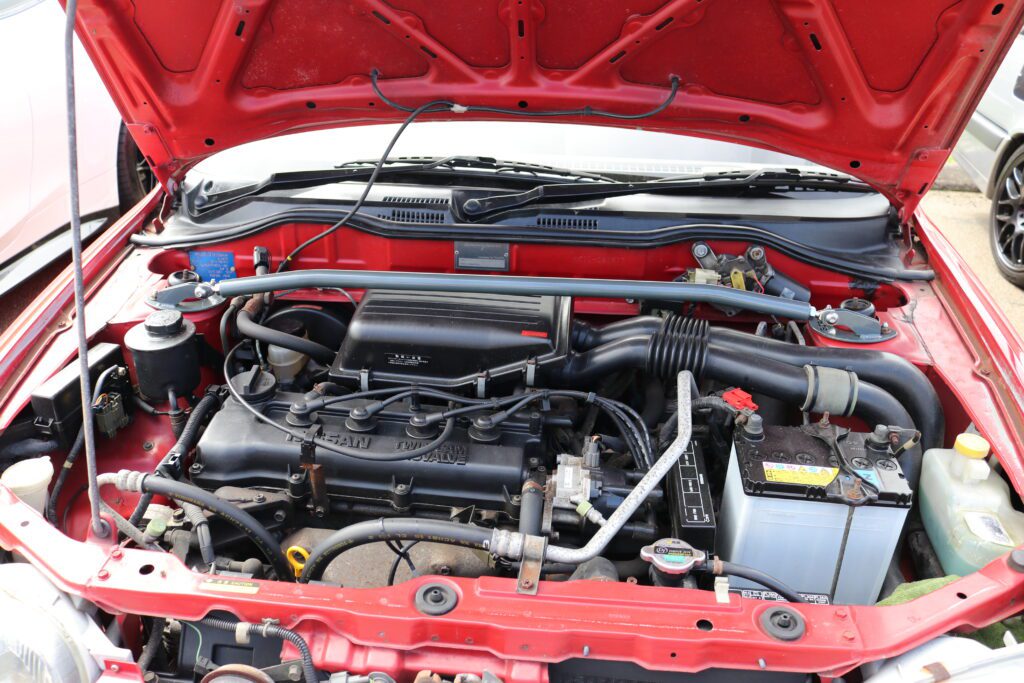 "It's just a quirky car. It's like 120 horsepower but it's in a thousand-and-something-pound body. I don't even know how to describe it. It's a quick little eco-car," said Waterman.
Because of its connection to Gran Turismo 2 and its rarity, a M13 can fetch a hefty price these days. "It's worth an awful lot of money to a certain amount of people. I've been offered over a hundred grand for the car as of now and I paid probably a quarter of that," Waterman said.
Check out this YouTube video from RIDE-CT on the 1994 Tommykairo M13…