Nearly 1.2 million Honda Odyssey minivans along with Pilot and Passport SUVs are being recalled by the manufacturer Honda because of a faulty dashboard screen that may not display an image from the rear view camera.
In documents posted today by the National Highway Traffic Safety Administration, Honda said it graced the problem to a faulty coaxial cable connector. Lack of a rear-view image reduces a driver's ability to see other vehicles and increases the risk of a crash.
The recall covers Odyssey models built from 2018 to 2023, Pilot models from 2019 to 2022, and Passport models from 2019 to 2023.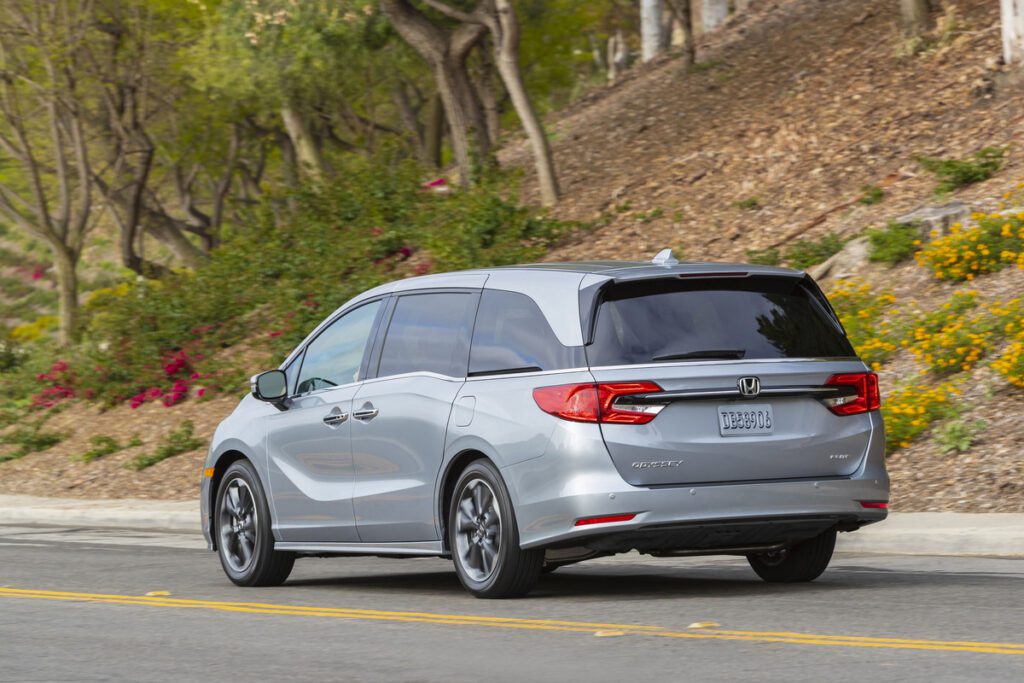 Owners will be notified by letter, starting July 24. Dealers will replace a cable harness and install a straightening cover over the cable connector to properly connect the display unit. The fix will be done at no cost to owners.
Honda said it has received 273,870 warranty claims from May 2017 through June 8. There have been no reports of injuries or deaths related to the recall issue.
(Photos courtesy of Honda)