EAST HADDAM, CT – In music, a variation on a theme begins with a main melody (the theme) and then alters it as the performance proceeds. It's similar to the marketing magic Subaru performed when it took the Japanese family hauler and turned it into an aspirational lifestyle vehicle. 
As a result, Subaru not only became the darling of New England, but evolved into one of the industry's most desirable dealer franchise.
Subaru's secret was in the combination of all-wheel drive and a horizontally-opposed, boxer engine (like an old VW Bug). Those elements went into a package which was then jacked up to contend with snow accumulation and the inevitable mud season that follows.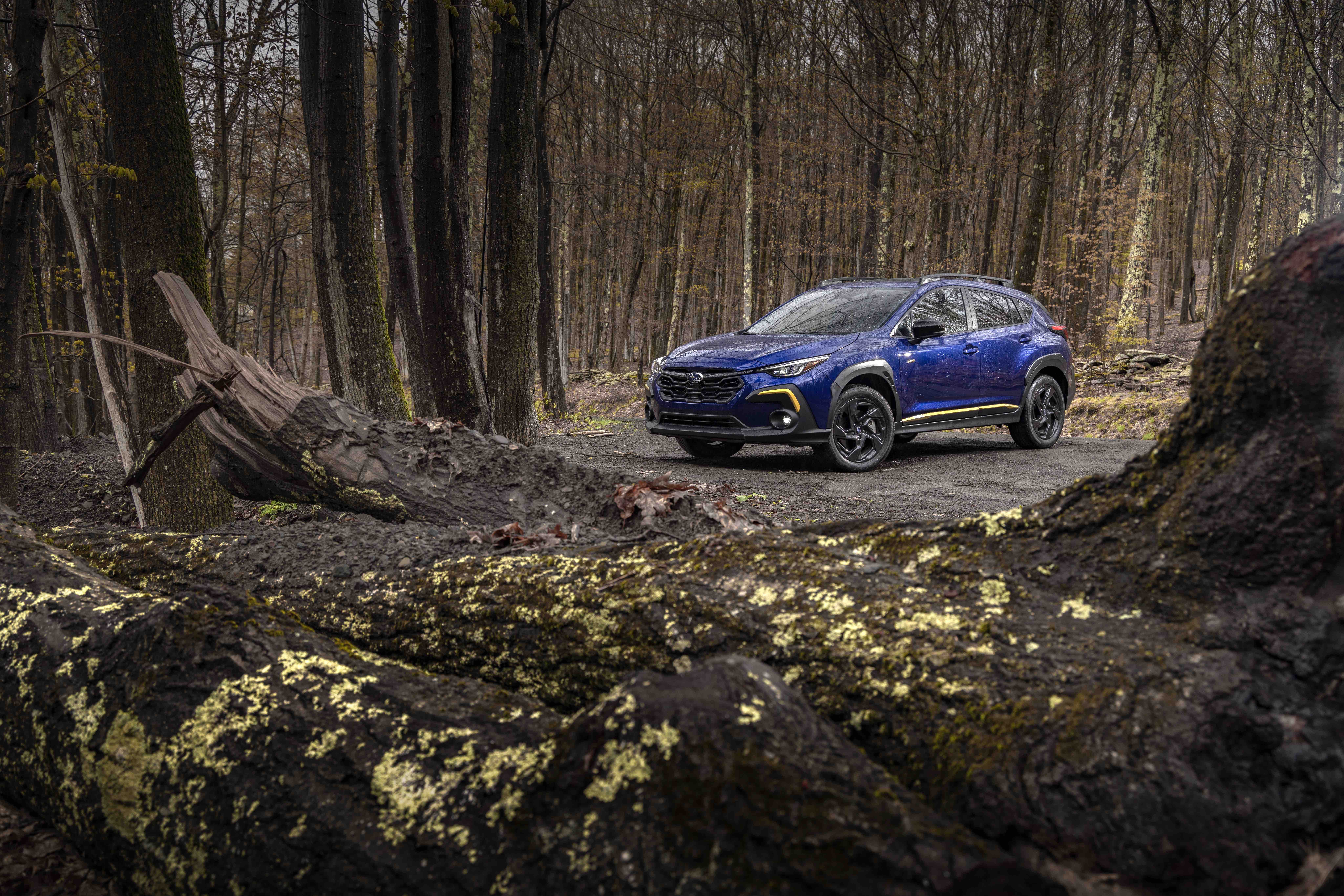 The idea began when the Outback morphed off the bread-and-butter Legacy series. Its success led to a refrain; thus the Crosstrek via the smaller Impreza range.
Early on, it set Subaru apart from the likes of Toyota, Nissan and Honda. That was then. Today, however, with the onslaught of practical, all-wheel-drive sport utility vehicles from essentially every automaker on the planet, Subaru is no longer the lone wolf that it once was. 
It does remain distinctive enough, though, to maintain a loyal following through a highly personable merchandising approach. It presses such hot buttons as "Love" and a sense of pet friendliness.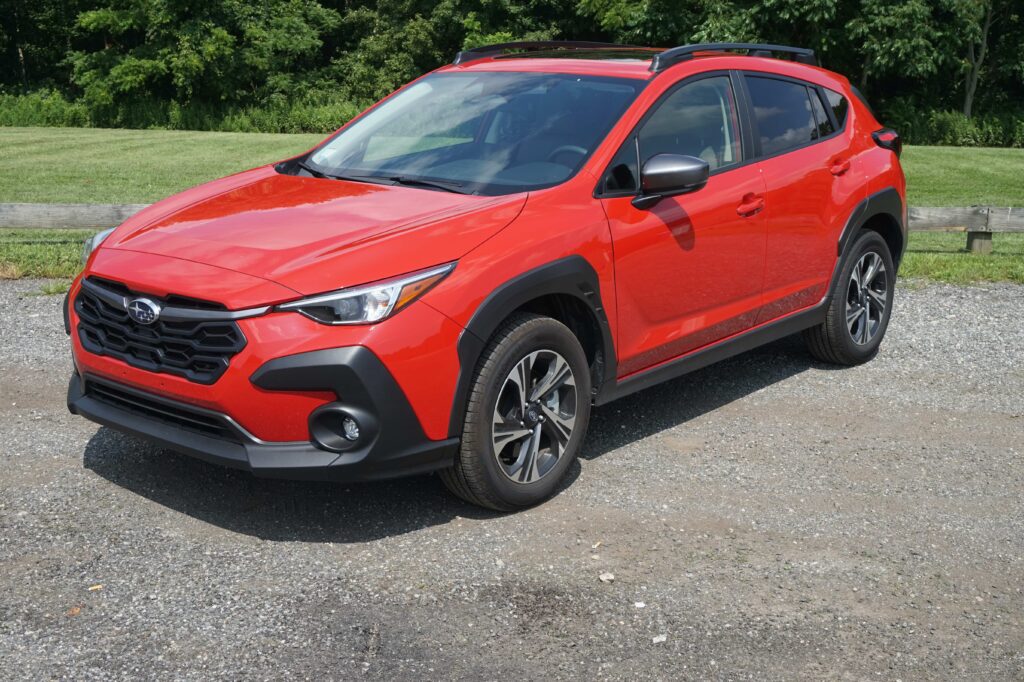 For 2024, the Crosstrek enjoys a 10-percent stiffer understructure which results in improved ride comfort and handling precision. It is also helped along by a power steering system from the sportier WRX family.
The standard powertrain is a 2.0-liter, four-cylinder that develops 152 horsepower and delivers 27 MPG City/34 Hwy. It's mated to what's now referred to as a smoother, though not the slickest Lineartronic CVT (Continuously Variable Transmission).
Sorry, a manual transmissions is not available. X-Mode symmetrical all-wheel drive offers settings for deep snow, dirt and mud, plus Hill Descent Control.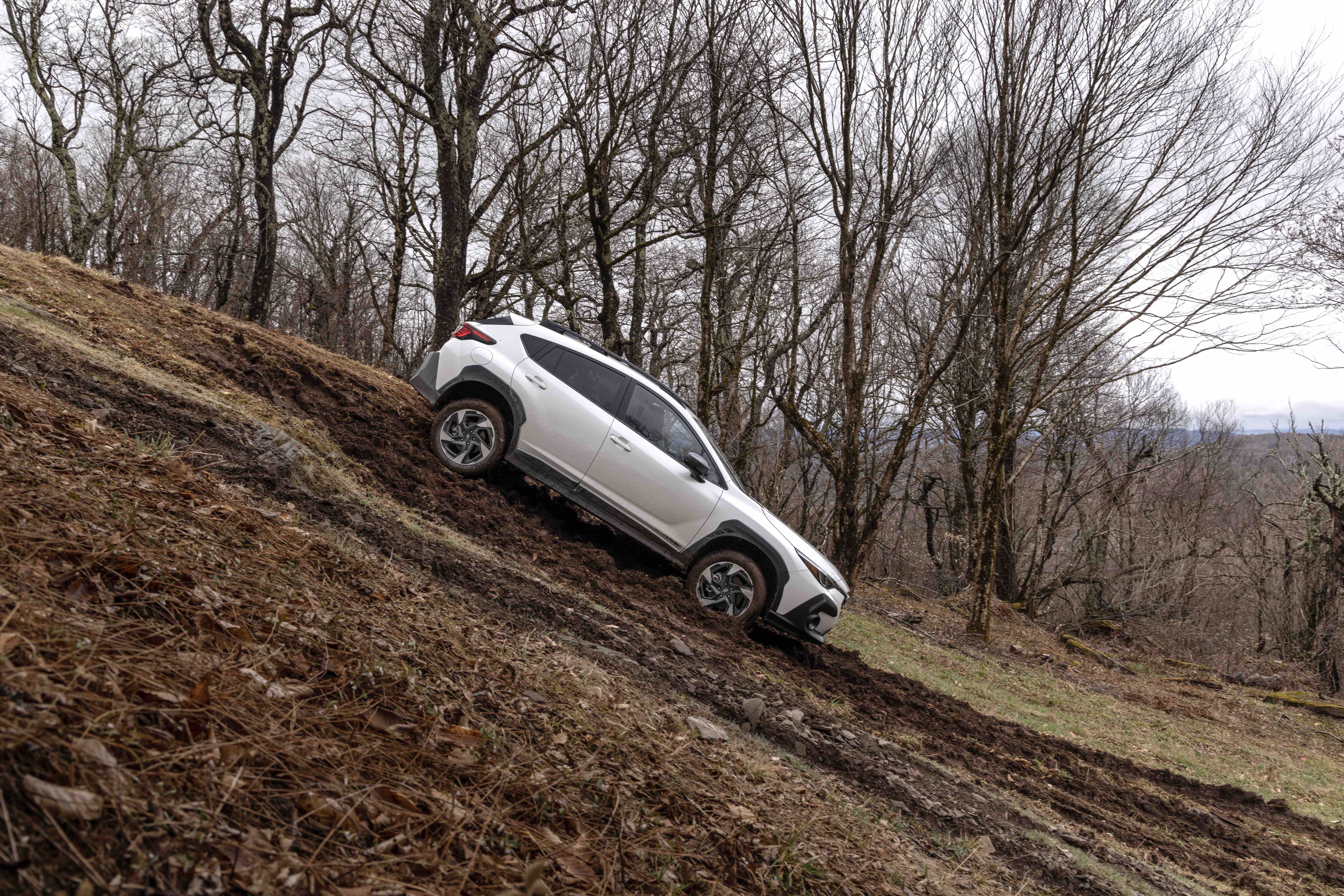 While it all sounds reasonable enough, like so many Subarus before it, the new Crosstrek is still a bit gnarly and noisy on acceleration. Especially up hills. 
EyeSight® Driver Assistance Technology is standard and includes adaptive cruise control, lane-keep assist, pre-collision braking and pre-collision throttle management. 
The award-winning system features dual color cameras near the rear-view mirror which continually scan the road ahead for unanticipated danger. Vehicle dynamics (stability) control is also incorporated, while blind-spot detection and rear cross-traffic Alert systems are optionally available. 
Inside, the Crosstrek cabin is a welcoming, functional and spacious place with no pretensions of being in the lap of luxury. Dual-zone automatic climate control is now standard. So is keyless access with push-button start. Apple CarPlay® and wireless Android Auto™ is also available, along with Subaru's 11.6-inch STARLINK Multimedia platform which includes a suite of safety, security and concierge services.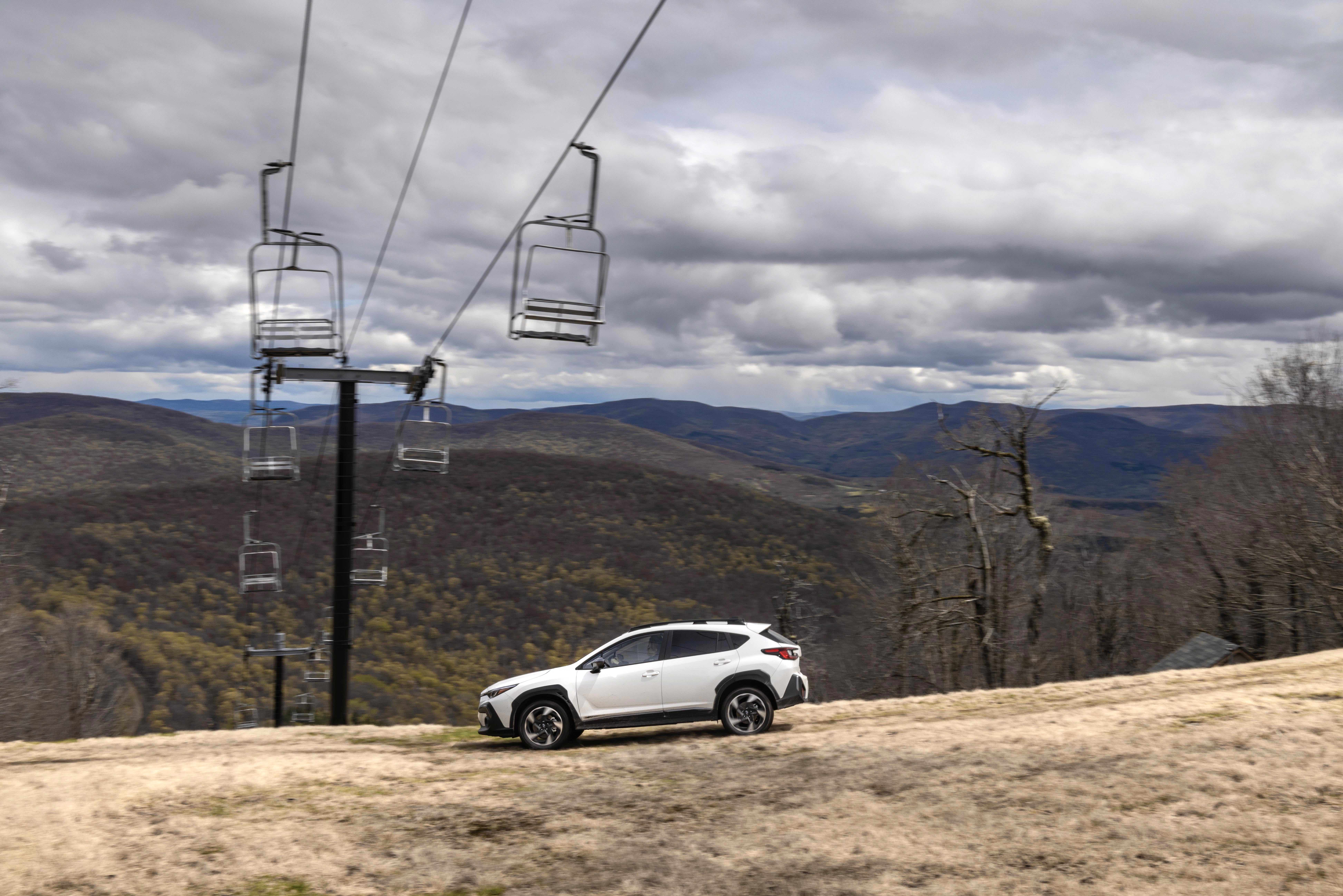 From the outside, new Subaru Crosstrek models can be identified by a more sculptured body, a larger, honeycomb-styled grille, LED headlights and more dynamic wheel designs. For those who want even more trail blazing capability, there's a Wilderness model – 9.5-inches of ground clearance vs. 8.7. It's the most rugged Crosstrek yet. 
Pricing starts at $24,995 for the base Crosstrek. The Crosstrek Premium that I drove retails for $26,145. The top-of-the-line Limited starts as $30,895, which is perhaps Subaru's most significant variation on a theme because today's average new car price is $48,008, according to Kelley Blue Book. 
There is an additional Sport version available with an upgraded, 2.5-liter 182-horsepower engine and unique styling cues which will help solve some of that. For $28,995. It's yet another variation.
And so what if the Crosstrek's engine growls a bit and the CVT could be better?